Chillicothe Sportsmenís
Club News August 2001
<![if !supportEmptyParas]> <![endif]>
<![if !supportEmptyParas]> <![endif]>
WEB PAGE†††††††††† http://www.chillisportsmen.org
Hello everyone.† How many of you have signed your new FOID cards? Did you know that you are required to sign across the green line at one end with a ballpoint pen?† The ink may wipe off but a depression is left that can be seen by close inspection.† A citation can be issued if the signature is not present!
Good news!† We will be having two work parties during the month of August.† The first will be on Saturday, August 18th starting at 8:00am.† We will be doing clean up on the indoor range as well as water proofing the deck.† The second work party will be on the following Monday starting at 9:00am. For more information on the work parties, contact Cally Morgan at 691-3427.† Remember that if you do not get your work hours in, it will cost you $10.00 for every hour not worked.†
Well, it's that time of year again.† Time to get together and help support and fund programs that encourage and promote the shooting sports.† It's time for the "Heart of Illinois Friends of the NRA Banquet". This year, the banquet will be back at the Countryside Banquet Facility in Washington, IL on Saturday, August 18th.† Doors open at 5:30PM and the dinner begins at 7:00PM.†† As in the past, our Club has helped support this great group by sponsoring a table at the banquet.† And just like in previous years, we will be have these eight seats available for any member who would like to attend.† If you would like to try for a ticket, come to the August 14th Board meeting and get in on the draw (If more than eight people show up for the tickets, we will hold a raffle for them.. Otherwise, whoever shows up gets a ticket).† If you would like to purchase additional tickets or if you would like to get more information, please contact Dean Martin at (309)691-5251.† Come on out and have a good time with friends.
Our club is sponsoring a Junior High Power Shooting Day on August 11 this year for boys and girls ages 12 through 20. It will be held on the 100yd range starting at 9:00am. Those juniors (and parents) interested in learning about high power rifle shooting are welcome. There will be a $10 fee per shooter. Advance registration is required so that we can match a shooter with an instructor. To register, contact Don Olson at (309) 682-6840. Rifles and ammunition will be furnished by the Club. There will be a brief lecture on safety, range rules, course of fire and† a demonstration† of firing positions by NRA Certified Rifle Instructors before the live fire training. Deadline for registration is August 1. Hope to see you there.
We have another Youth weekend coming up on the weekend of September 28th, 29th, and 30th.† This will be a weekend set aside for youth in the local area to come out and try their hand at archery, 12 gauge shotgun, .22 caliber rifle as well as see demonstrations of muzzle loading rifles and Cowboy Action shoots.† For more information on how you can help, contact Bob Bjerke at (309)692-1800 or Cally Morgan at (309)691-3427.
The 2001-2002 smallbore indoor gallery league will begin on Saturday, October 6, 2001 and we will have our last match on Monday, April 29, 2002.† Shooting days are Mondays starting at 6:00† p.m. and Saturdays at 7:00 a.m.† We will fire the four position gallery course with a time limit of 60 minutes.† Competitors need to be on the range 20 to 30 minutes before start time in order to be ready to go at start time.† We have rifles and, maybe, ammo for juniors' use, and rifles for adult use.† Those people who have never fired this course, please come on down and take a look at what we do, and, if you would like to, give it a try.† For more information, see below or contact Gary Singley at (309)364-3420.
Folks, we are currently under a deluge of gun bills in the Illinois Senate and House of Representatives.† Chicago's Mayor Daley has made it a point to get as many new gun bills signed into law as possible during this year.† We need your help.† Contact the representatives from you district and let them know that we already have too many gun laws in this state and that we should do a better job of enforcing the ones we have.† Not all these bills deal with guns either.† We have several new bills that are being considered for allowing more out of state hunters to come to Illinois to shoot our deer.† These new laws are specifically aimed at helping the outfitters of the state get more out-of-state permits for their clients.† I am not one to deny anyone a decent living but what they are proposing is unlimited out-of-state permits while at the same time leasing all the property in our hunting areas so that only THEIR clients can hunt on the property.† This is going too far.† When I, a tax paying Illinois resident, can not hunt in Illinois because people are leasing all the land up is just too much.† But that is what these outfitters are doing.† They want to lease all the prime hunting grounds and then resell all the out-of-state permits they have acquired.† For an up-to-date list of all gun related bills, go to www.isra.org and check them out.† Our Club is a member of the Illinois State Rifle Association but I would urge you to join and help keep Daley's gun control issues from becoming laws.
If you know of anyone that is a member of our Club that has not been getting a newsletter, please have them contact me so that we can get things squared away.† If you have are moving or have recently moved, please let me know what your new address is.† If you know of a member that recently moved and isn't getting a newsletter, have them contact me, Tim Vik @ 274-4018 or via e-mail at sprtsman@mtco.com.† Folks, if you don't let us know you are moving, we can't get a newsletter to you.
Hey all you members.† If you come across some information or would like to share a story with the Club, go ahead and send me the info and I will do my best to get it into the Newsletter.† This is our Newsletter and I would like to see us use it for just that - spreading news.† By the way, I am always looking for new ideas for the newsletter so go ahead and send me those also.† Thanks.
Smallbore indoor gallery uses .22 LR rifles, preferably single shot for safety reasons.† They may have metallic or telescopic sights.† If someone wants to use an electric sight (although no one does) that is all right.† Although we shoot four positions, some shooters shoot offhand only.† You may substitute a harder position for an easier position.† That is, you may shoot offhand in place of the other three positions, kneeling in place of sitting or prone, and sitting in place of prone.† This allows a person who has a problem getting into one of the positions to substitute another position so long as it is a harder position.† We shoot at 50 feet on the American A-17 target.† You have 60 minutes total time to shoot ten record shots and unlimited sighters at each of the four positions.† You may shoot the four positions in any order.† We have 11 or 12 club rifles.† These rifles are capable of firing excellent scores.† They are not pretty, but they are good rifles.† We will help Juniors with both rifles and ammunition.† Juniors are integrated in with the Seniors. †We don't have a fixed age limit; it depends on the individual junior.† Juniors have to be able to conduct themselves in a safe manner and not be disruptive to range operations and the other shooters.† I don't want to sound pessimistic, but smallbore gallery is challenging.† A large factor in whether or not they take up the sport and enjoy it hinges upon how much support they get from their parents and other adults.† In this day and age, it is necessary that a parent or other relative show some interest and help them.† Safety is very important. From a safety standpoint, there are no children on the range.† Junior shooters are expected to conform to the same safety standards as an adult does.† If you would like more info, contact Gary Singley at† (309)364-3420 or e-mail him at singlgl@ocslink.com.
If you have any questions or concerns about your club you may contact any Club Officer listed below or any board member.
<![if !supportEmptyParas]> <![endif]>
President†††††††††††††††††††† Vice-President†††††††††††† Secretary†††††††††††††††††††† Treasurer
Cally Morgan†††††††††††††††† Paul Aaron††††††††††††††††††† Tim Vik†††††††††††††††††††††††† Dale Schroeder
(309) 691-3427†††††††††††††† (309) 274-2370†††††††††††††† (309) 274-4018†††††††††††††† (309) 274-3082
Acronyms - What the heck do they mean!!???!!?!?
Wonder what all the acronyms used out on the range and in this newsletter mean? This area of the newsletter is dedicated to helping explain these. If I forget some or misidentify them, please let me know.
<![if !supportEmptyParas]> <![endif]>
SASS†††††††††††††† Single Action Shooting Society
USPSA ††††††††††† United States Practical Shooting Association
DCM†††††††††††††††† Department of Civilian Marksmanship (old designation)
CMP†††††††††††††††† Civilian Marksmanship Program (new designation)
IPSC†††††††††††††††† International Practical Shooting Confederation
NRA†††††††††††††††† National Rifle Association
PPC†††††††††††††††† Police Practical Combat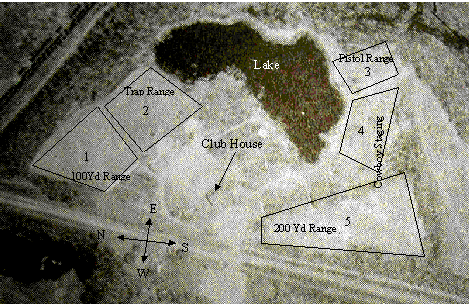 Contact Tim Vik via e-mail at sprtsman@mtco.com if you would like to receive the CSC Newsletter and calendar of events via e-mail at no cost to you.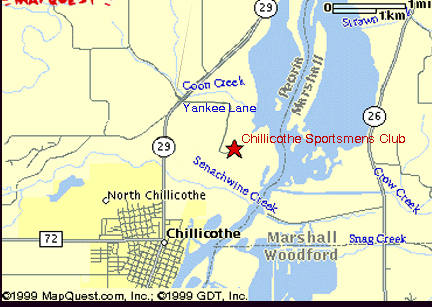 <![if !supportEmptyParas]> <![endif]>
<![if !supportEmptyParas]> <![endif]>