Chillicothe Sportsmen's
Club News September 2001
<![if !supportEmptyParas]> <![endif]>
<![if !supportEmptyParas]> <![endif]>
WEB PAGE           http://www.chillisportsmen.org
Sporting rifle league will end the season with a cookout and with the traditional speed shoot on the steel targets and the presentation of awards will be on Sunday, October 7th at 4PM at the North Rifle and Pistol Range.  Anybody who has participated in the league this year is invited to attend.  Call Max Koehl at 385-1033 with any questions.
The 3rd Annual Koenigsschiessen, or King's Shoot, will take place this year at the North Rifle and Pistol Range from noon to 3PM on Sunday, the 7th of October.  All members in good standing are eligible to compete for the title of Schuetzenkoenig (Shooting King).  All you need is a .22 caliber rifle, a few rounds of ammunition, some hearing and eye protection, and a few dollars to offset the cost of the Ehrenscheibe (Honor Target).  Format for this year's match will be 10 shots offhand at the steel biathlon targets (11 centimeter bull 50 meters away) with your .22 rimfire rifle.  The shooters with the most hits out of ten attempts will then proceed to the one-shot match on the wooden Ehrenscheibe.  The winner earns the title of Schuetzenkoenig for a year and keeps the Ehrenscheibe as a trophy.  Bring your favorite .22 with you when you visit the gun show and swing by the North Range to give this traditional European style match a try.  The qualifying round only takes a few minutes, and the steel falling-plate targets make the match fun to watch.  Zeroing targets will be available if you don't have a 50-meter zero.  Call Paul Bishop at 579-2914 if you have any questions.
A work party is schedule for September 22nd.  The work party will begin at 8:00AM on Saturday. For more information on the work parties, contact Cally Morgan at 691-3427.  Remember that if you do not get your work hours in, it will cost you $10.00 for every hour not worked. 
We have another Youth weekend coming up on the weekend of September 28th, 29th, and 30th.  This will be a weekend set aside for youth in the local area to come out and try their hand at archery, 12 gauge shotgun, .22 caliber rifle as well as see demonstrations of muzzle loading rifles and Cowboy Action shoots.  If you would like to come out and help with the events, there will be a volunteers meeting on Wednesday, September 19th at the Clubhouse.  We need muzzle loader and Cowboy shooters to come out and demonstrate their activities.  This is another opportunity for you to get your work hours in as well as help out for a great cause.  Please try to come out and help with these events.  For more information on how you can help, contact Bob Bjerke at (309) 692-1800 or Cally Morgan at (309)691-3427.
The 2001-2002 smallbore indoor gallery league will begin on Saturday, October 6, 2001.  The last match  will be on Monday, April 29, 2002.  Shooting days are Mondays starting at 6:00  p.m. and Saturdays at 7:00 a.m.  We will fire the four position gallery course with a time limit of 60 minutes.  Competitors need to be on the range 20 to 30 minutes before start time in order to be ready to go at start time.  We have rifles and (maybe) ammo for juniors' use, and rifles for adult use.  If you have never tried this activity, please come on down and take a look at what we do and give it a try.  For more information, contact Gary Singley at (309) 364-3420.
<![if !supportEmptyParas]> <![endif]>
Trap League will be completed by the time you read this so we will be returning to open shoots on Thursdays at 6:00PM for as long as the turnout is high enough to make it worthwhile.
On Sunday, September 16th, 2001, we will be closed so that many of our members can shoot at the Joe Moore Shoot.
Our last big shoot of the year will be the Ray Black Shoot to be held on Sunday, September 30th, 2001 beginning at 8:00AM.
Our annual Don Willis Memorial Club Shoot was held on July 15th and only 12 Club members and 13 non-members participated.  This was a very disappointing turnout for a shoot held in memory of  the man mostly responsible for the trap range that we all enjoy.  This may have been our last attempt at a member shoot due to lack of interest.  This year's Club champion is Roger Russell.  Bill Murphy was runner up.  In the A Flight, Dave Siebel took 1st, Dale Schroeder took 2nd, Mike Gill took 3rd.  In the B Flight, Arnie Burger took 1st, Ray Siedlarz took 2nd, and Bob Findlay took 3rd,  In the C Flight, J.R. Van Grundy took 1st, John Eggena took 2nd, and Dick Zaring took 3rd.  Non-member Champion was Ron Bauer and runner up was Bill Seele.  Congratulations to all the shooters who participated in the Club shoot.
If you come across some information or would like to share a story with the Club, go ahead and send me the info.   I will do my best to get it into the Newsletter.  This is our Newsletter and I would like to see us use it for just that - spreading news.  By the way, I am always looking for new ideas for the newsletter so go ahead and send me those also.  Thanks.
I would like to apologize to the members who used to get their newsletters via 1st class mail rather than by bulk mail and have been receiving their newsletters weeks late.   With Bulk rate mail, members in the mailing area 615XX / 616XX get their newsletters pretty quick (usually within 3 days).  Members outside those area codes probably need to be sent with a 1st class stamp for faster service.  I know John had been sending some of you the newsletters by 1st class postage, but I have no record of to whom he was sending it to that way.  If you are one of those members, please call and let me know. If you are a new member who lives outside the 615XX / 616XX area code and have been getting your newsletters late, call and let me know, too.    The newsletter is always sent out early enough so that it should arrive in your box before the beginning of the calendar month. Thanks.
Trap shooting has been going on in the U.S. for about 100 years.  There are many variations to the game of trap shooting, but what will be described here is the basic game.  A "Squad" of 5 shooters line up on a fan shaped course with each shooter on his/her own station at distances that range from 16 to 27 yards away from the back of the trap house.  Everyone on the squad shoots from the same yardage marker on their station.  The shooter on the left most lane (known as Station One) is referred to as the Squad leader and begins the round by first addressing the squad as to readiness and then asks the score keeper if he/she is ready.  If everyone is ready, the Squad leader often asks to "see" a bird, which is actually a clay disk.  The scorer will have a bird thrown to verify all is ready.  The Squad leader now "calls" for the first bird.  Note that in Trap, it is legal for the shooters to call for a bird with a mounted gun.  If the first shooter breaks the bird, it is marked as a hit.  Had the shooter at Station one missed the bird, the scorer would have announced the bird as "lost" and marked the score as a miss.  By announcing a miss, this lets the shooter know that no visible chips were seen by the scorer.  Had one of the other shooters seen a visible chip come off the bird, the shooter would let the scorer know that a visible chip was seen and  that would be considered a dead bird for shooter one.  The next shooter (known as Station two shooter) is now up.  Station two shooter will call for a bird just the same as Station one.  The scorer then marks either hit or miss and then Station three shooter is up.  This continues down the line until all shooters have shot 5 shots at their Station.  Once the five shots are finished, the squad rotates so that the Squad leader now moves to Station two and Station two moves to Station three, etc.   The squad leader always begins the new round by shooting first.  The shoot is finished when everyone on the squad has shot 5 rounds from each of the 5 stations.  A perfect round would be 25 hits. 
  Trap can be shot with any gauge of shotgun (12 guage is the most common) using reloads or factory ammunition that is no larger than size 7 ½ and can not exceed 1 1/8 ounces.   Come on out on any of the open trap shoots on Thursday nights or on the first and third Sundays and give it a try.
If you have any questions or concerns about your club you may contact any Club Officer listed below or any board member.
<![if !supportEmptyParas]> <![endif]>
President                     Vice-President             Secretary                     Treasurer
Cally Morgan                 Paul Aaron                    Tim Vik                         Dale Schroeder
(309) 691-3427               (309) 274-2370               (309) 274-4018               (309) 274-3082
Acronyms - What the heck do they mean!!???!!?!?
Wonder what all the acronyms used out on the range and in this newsletter mean? This area of the newsletter is dedicated to helping explain these. If I forget some or misidentify them, please let me know.
<![if !supportEmptyParas]> <![endif]>
SASS               Single Action Shooting Society
USPSA             United States Practical Shooting Association
DCM                 Department of Civilian Marksmanship (old designation)
CMP                 Civilian Marksmanship Program (new designation)
IPSC                 International Practical Shooting Confederation
NRA                 National Rifle Association
PPC                 Police Practical Combat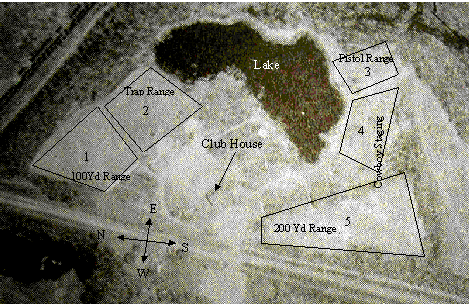 Contact Tim Vik via e-mail at sprtsman@mtco.com if you would like to receive the CSC Newsletter and calendar of events via e-mail at no cost to you.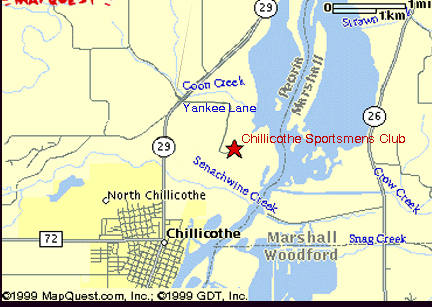 <![if !supportEmptyParas]> <![endif]>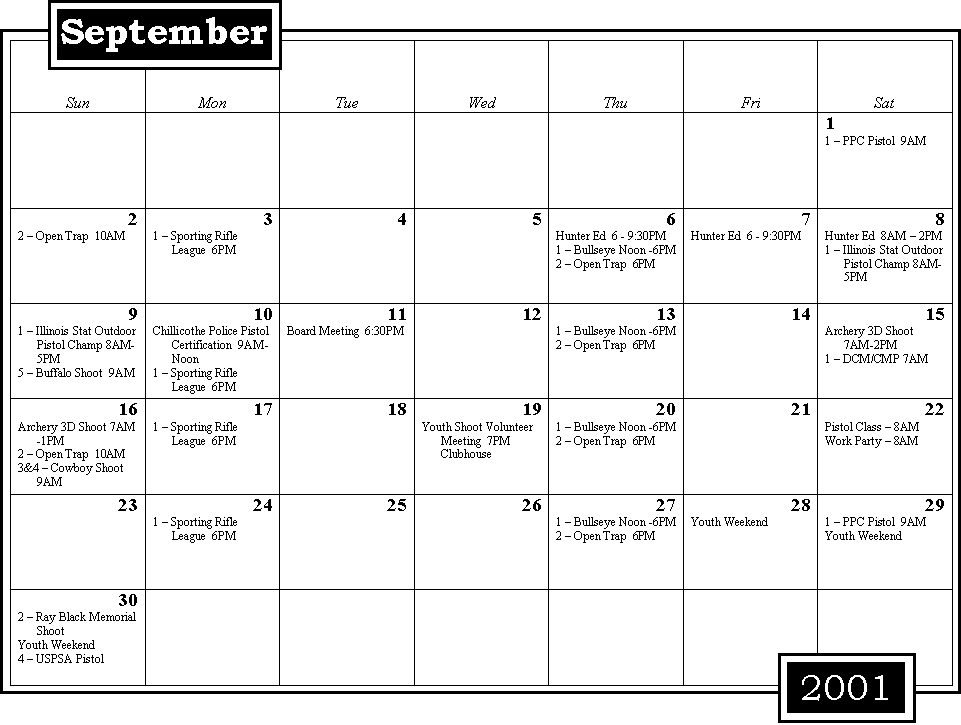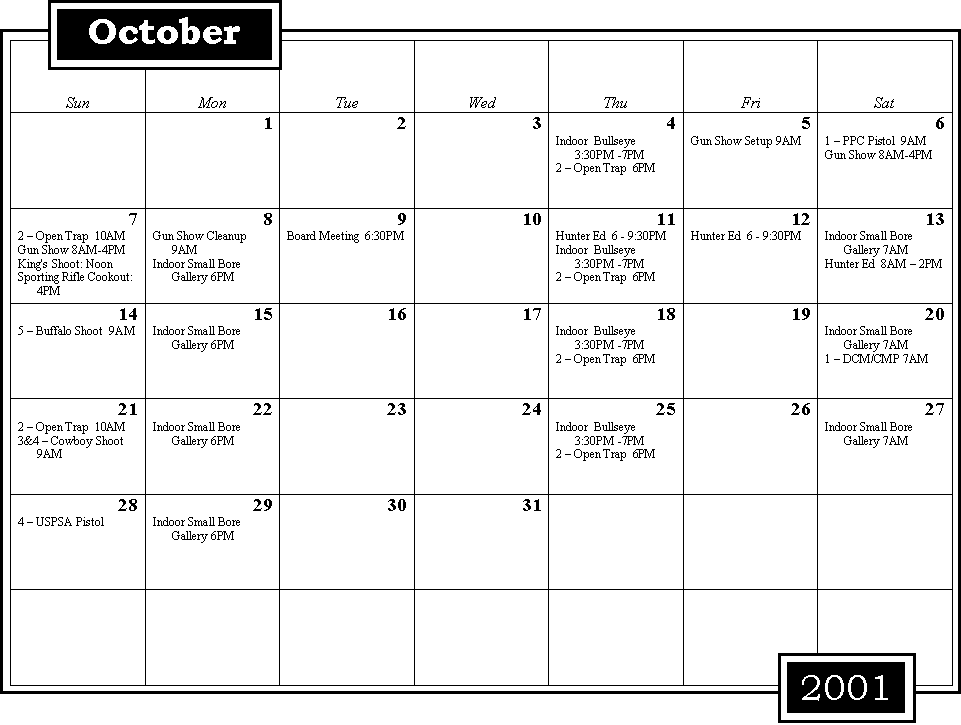 <![if !supportEmptyParas]> <![endif]>
<![if !supportEmptyParas]> <![endif]>
<![if !supportEmptyParas]> <![endif]>