Chillicothe Sportsmen's
Club News December 2001
<![if !supportEmptyParas]> <![endif]>
<![if !supportEmptyParas]> <![endif]>
WEB PAGE     http://www.chillisportsmen.org/
The 2002 election results are in and the following is the elected Officers and Board of Directors for 2002:
President:              Cally Morgan                             Vice President:  Paul Aaron
Secretary:              Tim Vik                                     Treasurer:          Dale Schroeder
Board of Directors: Ken Depperman  Mike James       Dean Martin       Walt Stroyeck
Thanks to Don Olson, Bob Taylor, and Lowell Bennett for also participating in this year's election.  Without the support of members like you, this Club would not function.  Special thanks goes out to Dave Witherbee and Chuck Varnold for their many years of service on the Board of Directors.
The Officers and Board would like to take this opportunity to wish everyone Happy Holidays.  We hope to see everyone next year.
We are accepting membership renewals for the year 2002.  Your membership expires on December 31st, 2001 and the lock on the gate changes February 1st, 2002.  The Club still has room for 32 new members so the Board will be accepting new members for next year at the November monthly Board meeting. Don't wait until the last minute to renew your membership.
Annual Members:  Dues $50, Landfund $10 and 10 work hours or $10 for every work hour not worked.  Annual Members with no work hours would have a renewal fee of $160 for 2002.
Associate Life Members: Landfund $10 and 10 work hours or $10 for every work hour not worked.  Associate Life Members with no work hours would have a renewal fee of $110 for 2002.
Life Members: Landfund $10 and 10 work hours or $10 for every work hour not worked.  Life Members under the age of 65 with no work hours would have a renewal fee of $110 for 2002.
Please be sure to send in your membership card even if you don't have any work hours.  This includes annual members who do not wish to rejoin, annual members (with or without work hours), associate life members (with or without work hours), life members and life members over age 65 (with or without work hours).  We need your membership cards for our records.  Membership renewals maybe sent to the Chillicothe Sportsmen's Club, P.O. Box 13, Chillicothe, IL 61523.
We also need you to return your M gate key after you get your 2002 gate key.  Please return the M gate key to the mailbox that is in front of the Clubhouse so we can re-cut this key for future use.  Thank you.
Associate Life Memberships are available for anyone.  If you are interested in becoming an Associate Life Member, contact any board member for more information.  The cost is $500 and you may take up to 2 years to pay for it. 
Hunting season is here, but we will still have Trap shoots on Thursday nights and on the first and third Sundays of each month as long as the weather cooperates and participants still show up.
We had a tremendous turnout for the Ray Black Memorial Shoot.  Dick Anderson took home the Top Prize while Rick Norris and Roger Russel went home with runner up honors.  Congratulations gentlemen!
December 16th, 2001  - Pot Luck at the Trap Range
December 20th and 27th (Thursday nights) No Trap
Our shooting brothers in Germany fired a match on October 28th called the Hubertusschiessen.  It is named after St. Hubert, the patron saint of hunting, whose symbol of a cross between the antlers of the red deer adorns each bottle of Jaegermeister (master hunter) liqueur.  This match was shot with muzzleloading pistols at 25 meters (28 yards.)  Each competitor shoots 13 shots, the best ten of which count for score.  This year's winner was no surprise: Club Captain Walter Wildgrube with a score of 82.  Second place went to Dietmar Lange who shot 81.  Klaus Waschetzko took third with 76 points.  Congratulations.
By the time you read this, the Schuetzengilde at Treuenbrietzen will have shot the Bockbierschiessen on November 18th.  I don't know much about this except that they will shoot this match with muzzle loading pistols.  I do know what Bock Beer is, so I can imagine that this match will be something fun.  The schedule for the season continues with the Koenigsschiessen (also shot with muzzle loading pistol) and Schuetzenfest in Treuenbrietzen on the 15th of December followed by the New Year's shoot shot on the 3rd of January with .22 pistols.  Good luck and a good time to all participants!
Our friends Arno and Gundula Engel from our sister club in Treuenbrietzen will be paying us a visit this December.  This will be the third time Arno and Gundula have visited our Club.  Ross and Judy Baer will be hosting the Engels in the Baer home.  Our members can give our visitors a warm welcome at a reception in their honor at the Lindenhof (German-American Hall) on the evening of December 22nd.  If you are able to attend, contact Paul Bishop at 579-2914 for details.
The Club Ground Rules state that when entering or leaving the Club Grounds the gate will be locked.  The only exception is when there is an event going on at the Club.  Please remember to lock the gate when entering and leaving the Club.  Thank you.
If you see a range closed sign on any of the ranges at the Club it is for a reason.  The range is closed and no one is allowed to use it for any reason.  This is done by the Board of Directors for a specific reason, to keep people from being injured while there is work being done.
     The club website has been revised and updated.  The newsletter and calendar are available for viewing on-line.  Back issues of the newsletter are available as well and the club activities information has been updated.  Check it out. 
<![if !supportEmptyParas]> <![endif]>
  Cowboy Action Shooting is a multi-faceted shooting sport in which contestants compete with firearms typical of those used in the taming of the Old West:  single action revolvers, pistol caliber lever action rifles and double barreled side by side or pre 1899 pump or lever action shotguns.  The shooting competition is staged in a unique characterized "Old West" style.
  One of the unique aspects of Cowboy Action Shooting is costuming.  Each participant adopts a shooting alias appropriate to a character or profession of the late 19th century, a Hollywood western star, or an appropriate character from fiction.  Your costume is then developed accordingly.  For more information, contact Jerry Oglesby at (309) 579-2443.
If you have any questions or concerns about your Club you may contact any Club Officer listed below or any board member.
<![if !supportEmptyParas]> <![endif]>
President                     Vice-President             Secretary                     Treasurer
Cally Morgan                 Paul Aaron                    Tim Vik                         Dale Schroeder
(309) 691-3427               (309) 274-2370               (309) 274-4018               (309) 274-3082
Acronyms - What the heck do they mean!!???!!?!?
Wonder what all the acronyms used out on the range and in this newsletter mean? This area of the newsletter is dedicated to helping explain these. If I forget some or misidentify them, please let me know.
<![if !supportEmptyParas]> <![endif]>
SASS                      Single Action Shooting Society
USPSA                   United States Practical Shooting Association
DCM                       Department of Civilian Marksmanship (old designation)
CMP                       Civilian Marksmanship Program (new designation)
IPSC                       International Practical Shooting Confederation
NRA                        National Rifle Association
PPC                        Police Practical Combat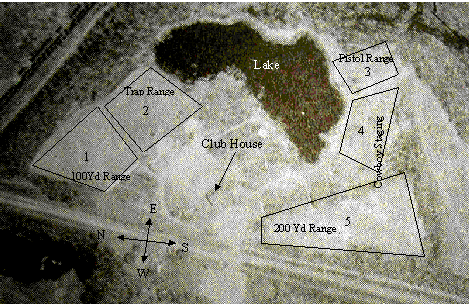 Contact Tim Vik via e-mail at sprtsman@mtco.com if you would like to receive the CSC Newsletter and calendar of events via e-mail at no cost to you.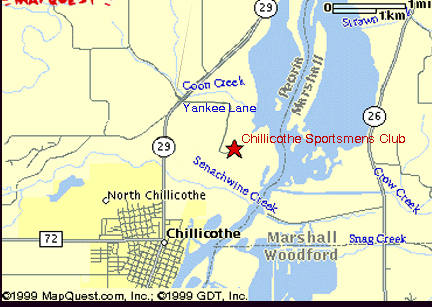 <![if !supportEmptyParas]> <![endif]>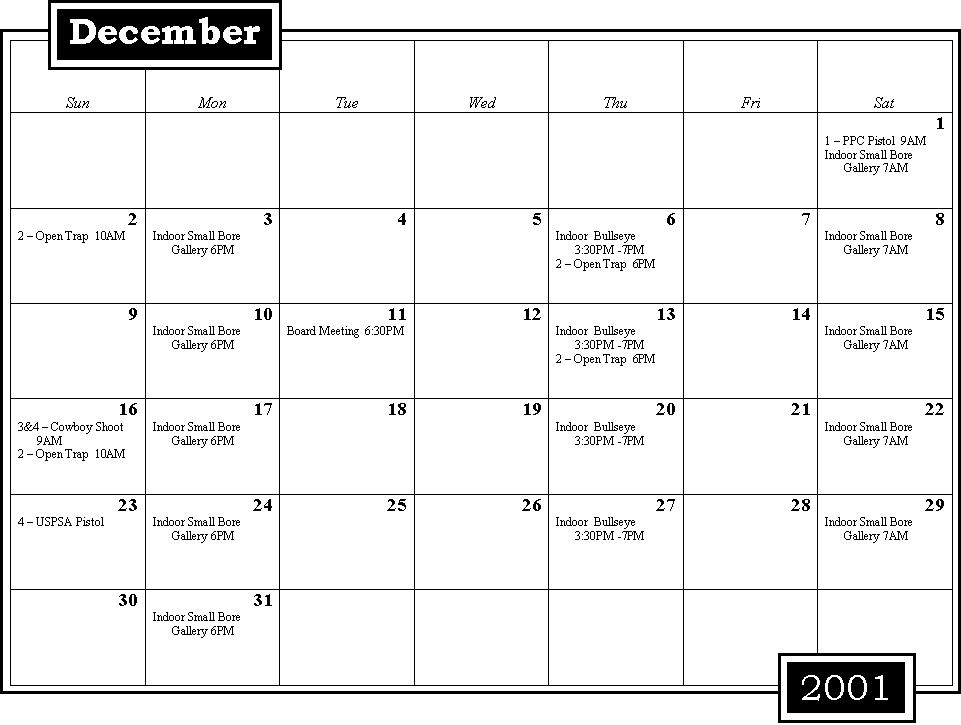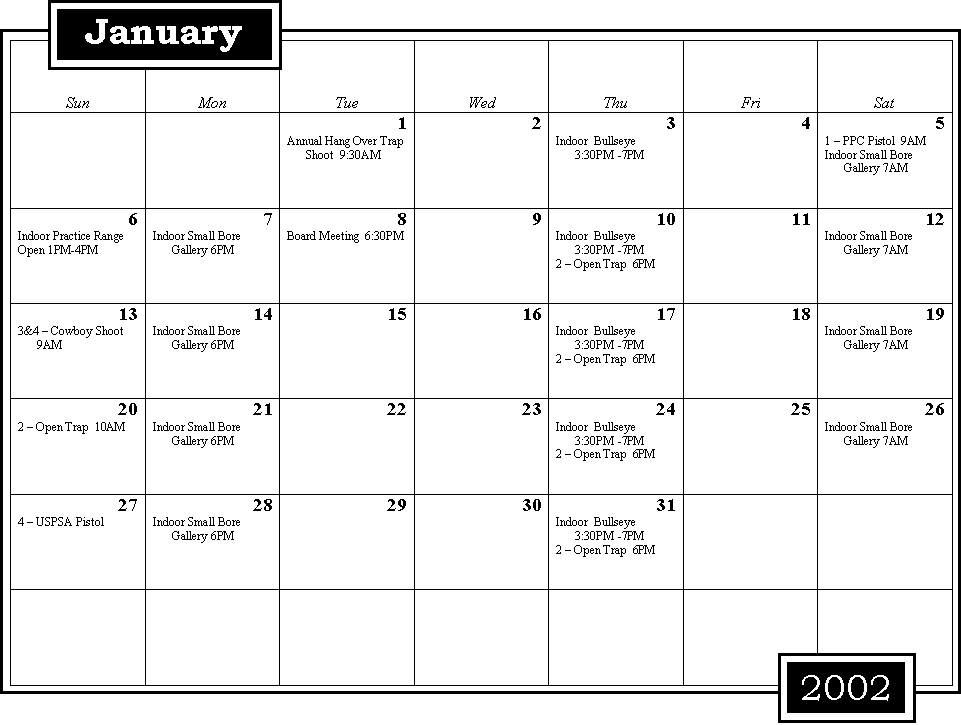 <![if !supportEmptyParas]> <![endif]>
<![if !supportEmptyParas]> <![endif]>
<![if !supportEmptyParas]> <![endif]>