Chillicothe Sportsmenís
Club News January 2002
<![if !supportEmptyParas]> <![endif]>
<![if !supportEmptyParas]> <![endif]>
WEB PAGE†††† http://www.chillisportsmen.org/
The Officers and Board would like to take this opportunity to wish everyone a Happy New Year.
The fourth annual Sportsmenís Banquet will be held February 24th, 2002.† As usual, there will be raffles and other drawings as well as a door prize.†† This yearís meal will be a smoked pork chop dinner which will include baked beans, a vegetable, salad, dinner roll and beverage.† The meal will be served from 2PM to 6PM.† The cost for the meal will be $10 (only 200 tickets will be available).† Tickets will go on sale in mid January.† Help is always needed for making this dinner a success.† Get signed up to help and get your work hours done early this year.† Contact Cally Morgan at (309) 691-3427 to sign up to help.† We are also accepting donated pies and cakes in return for work hours.† Let Cally know what you would be willing to bring.
If you havenít sent in your renewal, this will be your final Newsletter.† Your membership expires on December 31st, 2001 and starting January 1, 2002, there will be 2-locks on the gate keyed M and N.† Please lock the locks together so people can use either key.† The lock on the gate changes to the N lock on February 1st, 2002.† There is a late fee of $10/month assessed to anyone wishing to renew after February 1st.
Annual Members:† Dues $50, Landfund $10 and 10 work hours or $10 for every work hour not worked.† Annual Members with no work hours would have a renewal fee of $160 for 2002.
Associate Life Members: Landfund $10 and 10 work hours or $10 for every work hour not worked.† Associate Life Members with no work hours would have a renewal fee of $110 for 2002.
Life Members: Landfund $10 and 10 work hours or $10 for every work hour not worked.† Life Members under the age of 65 with no work hours would have a renewal fee of $110 for 2002.
Please be sure to send in your membership card even if you donít have any work hours.† This includes annual members who do not wish to rejoin, annual members (with or without work hours), associate life members (with or without work hours), life members and life members over age 65 (with or without work hours).† We need your membership cards for our records.† Membership renewals maybe sent to the Chillicothe Sportsmenís Club, P.O. Box 13, Chillicothe, IL 61523.
We also need you to return your M gate key after you get your 2002 gate key.† Please return the M gate key to the mailbox that is in front of the Clubhouse so we can re-cut this key for future use.† Thank you.
Associate Life Memberships are available for anyone.† If you are interested in becoming an Associate Life Member, contact any board member for more information.† The cost is $500 and you may take up to 2 years to pay for it.†
We will be having our Hang Over Shoot on January 1st, 2002 starting at 9:30AM.† We will be closed on Thursday January 3rd and Sunday, January 6th.† We will reopen on Thursday, January 10th, 2002 starting at 6:00PM.† We will remain open as long as it is worth turning the lights on and having a trap boy.
Start saving your money Ė I will be getting reloading prices by the middle of January.† Contact Dale at 274-3082 if you are interested in getting your reloading supplies or new shells.
January 1st, 2002† - Hang Over Shoot
January 10th Ė Open Trap resumes
Our shooting brothers in Treuenbrietzen celebrated their Schuetzenfest for 2001 on the 15th of December.† The most important portion of this festival is of course the Koenigsschiessen.† This is the one shot match that determines the Shooting King and the first and second Knights.† This year's match in Germany was shot at 25 meters with a muzzle loading pistol and the results are especially interesting since each of the winners has visited our club, with the 2nd Knight making his third visit to Illinois only days after his win.† Results are as follows:
Schuetzenkoenig / Shooting King: Guenther Pudack
Erster Ritter / First Knight: Detlef Schmidt-Kunter
Zweiter Ritter / Second Knight: Arno Engel.††††† Congratulations to all!
A .45 caliber magazine clip was found on one of the ranges a couple of weeks ago.† Contact Dean Martin at 691-5251 to claim your clip.
The indoor range at the Clubhouse will be open once again during January (and February / March depending on participation) on the first Sunday of the month from 1PM to 4PM.† You may come out and shoot .22 rifles, pistol caliber rifles (non-magnum) or any pistol that is not a magnum.† Lead bullets only Ė no jacket bullets are allowed.† Eye protection and ear protection are required by all shooters.† A small fee will be charged.††
†††† The club website has been revised and updated.† The newsletter and calendar are available for viewing on-line.† Back issues of the newsletter are available as well and the club activities information has been updated.† Check it out.†
Course of fire: stage 1 is 12 rounds in 25 seconds from 7 yards.† Stage 2 is 12 rounds in 25 seconds from 15 yards.† Stage 3 is 18 rounds in 90 seconds from 25 yards.† Stage 4 is 6 rounds in 12 seconds from 25 yards.† All shooting is two-handed hold.† All stages are freestyle except stage 3 that is 6 rounds from the kneeling position, 6 rounds right hand barricade and 6 rounds weak hand barricade.† Total rounds for the match is 48.
You can shoot the course several times.† Equipment needed is a center fire pistol or revolver, holster and at least 3 speedloaders or magazines.† Also a carrying device for your ammunition is recommended.† There are classes for 22 rimfire and optic sight weapons.† For more information contact Chuck Varnold at (309) 697-6766
If you have any questions or concerns about your Club you may contact any Club Officer listed below or any board member.
<![if !supportEmptyParas]> <![endif]>
President†††††††††††††††††††† Vice-President†††††††††††† Secretary†††††††††††††††††††† Treasurer
Cally Morgan†††††††††††††††† Paul Aaron††††††††††††††††††† Tim Vik†††††††††††††††††††††††† Dale Schroeder
(309) 691-3427†††††††††††††† (309) 274-2370†††††††††††††† (309) 274-4018†††††††††††††† (309) 274-3082
Acronyms - What the heck do they mean!!???!!?!?
Wonder what all the acronyms used out on the range and in this newsletter mean? This area of the newsletter is dedicated to helping explain these. If I forget some or misidentify them, please let me know.
<![if !supportEmptyParas]> <![endif]>
SASS††††††††††††††††††††† Single Action Shooting Society
USPSA ††††††††††††††††† United States Practical Shooting Association
DCM†††††††††††††††††††††† Department of Civilian Marksmanship (old designation)
CMP†††††††††††††††††††††† Civilian Marksmanship Program (new designation)
IPSC†††††††††††††††††††††† International Practical Shooting Confederation
NRA††††††††††††††††††††††† National Rifle Association
PPC††††††††††††††††††††††† Police Practical Combat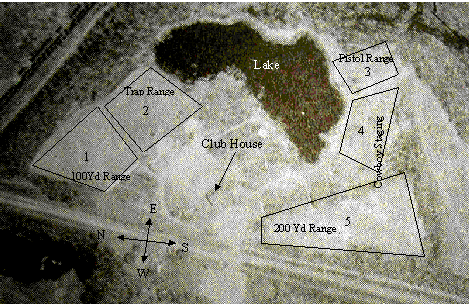 Contact Tim Vik via e-mail at sprtsman@mtco.com if you would like to receive the CSC Newsletter and calendar of events via e-mail at no cost to you.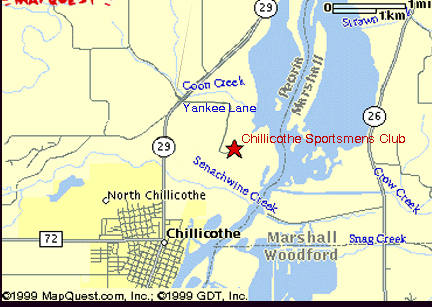 <![if !supportEmptyParas]> <![endif]>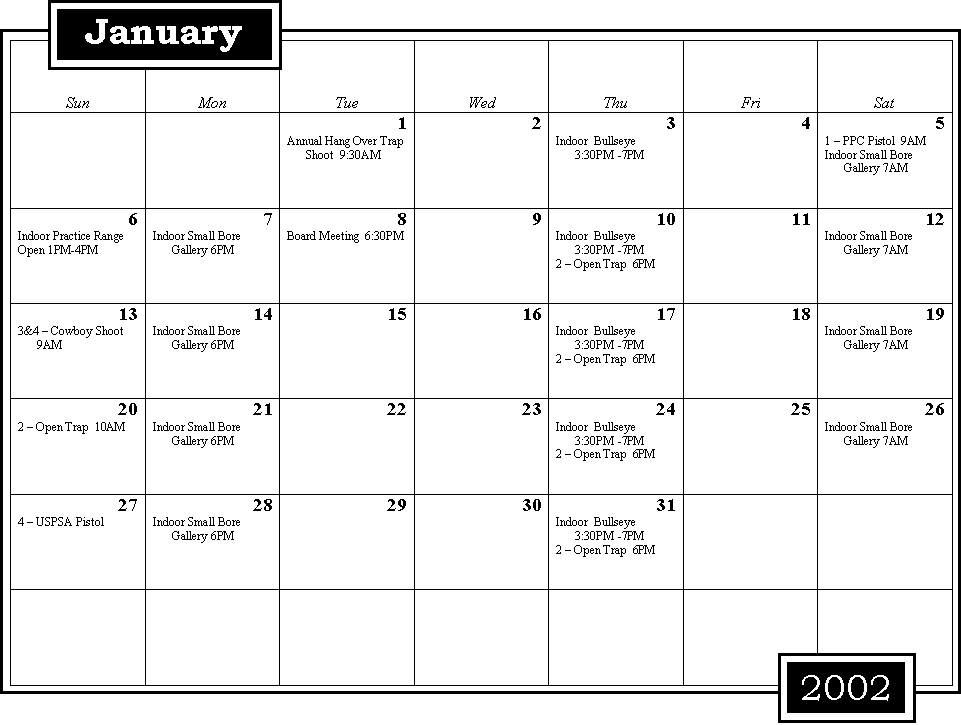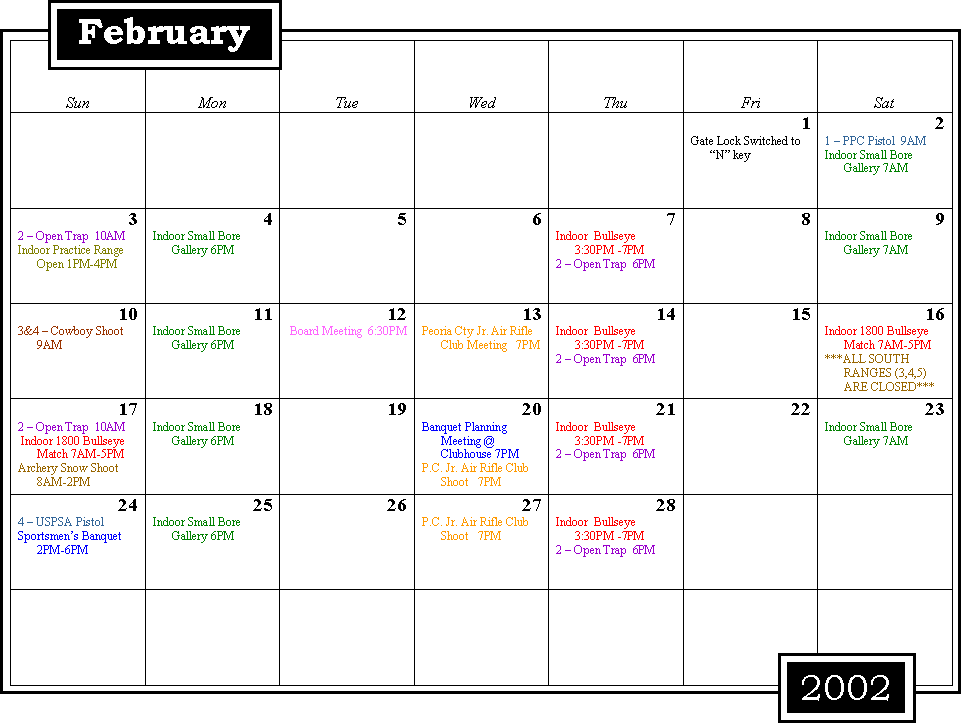 <![if !supportEmptyParas]> <![endif]>
<![if !supportEmptyParas]> <![endif]>
<![if !supportEmptyParas]> <![endif]>