Chillicothe Sportsmen's
Club News March 2002
<![if !supportEmptyParas]> <![endif]>
<![if !supportEmptyParas]> <![endif]>
WEB PAGE    http://www.chillisportsmen.org/
The Club's first Gun Show of the year will be taking place on April 6th and 7th.  Be sure to come out and participate in this event.  Cal Loser is once again in charge of this so if you would like to get a table or get some information about the gun show, give Cal a call @ 274-4833.  Likewise, this is another opportunity to get some work hours in by helping out with the Gun Show.  Give Cal a call to see where and when you can help.  Cal is also looking for desserts for the show.  We give work hours for these so let Cal know if you are willing to donate some.
The "Mauser Match" (for any centerfire rifle with open sights).  This is an experimental match to see what level of interest there is in shooting older rifles in a short off-hand match.  We have had two matches, and plan two more on the second Saturday of March immediately after the CMP match (around noon) and on the second Saturday of April at 10 O'clock, with sighting shots prior to each match. 
The first two matches were blessed with outstanding weather – sun and forty degrees.  The results were as follows:
January 12th:
1st place – Carl Dalcher – 6.5 X 55 Swede
2nd place – Paul Bishop – 7.92 X 57 K98k
3rd place – Cliff Wilcox – .30-06 '03 Springfield
February 9th:
1st place – Paul Bishop – 7.92 X 57 K98k
2nd place – Jim Ambler – 7.92 X 57 M48A
3rd place – Max Koehl - 7.92 X 57 M48A
Two competitors plan to shoot lever-action carbines in the March 9 match.  For more details, call Max Koehl, director
We have several opportunities for you to get in your work hours coming up. This first opportunity is set-up before and tear down after the 3D archery shoot scheduled for the weekend of March 16 and 17.  Contact either Greg Howald 657-7002 or Larry Pollack (274-9653) for more information.
 The second opportunity is going to be March 23rd, starting at 8:00AM.  We will be cleaning up the Club grounds and repairing the firing range target boards.  Please bring hammers, saws, chainsaws, hatchets, axes, etc.  Contact Cally Morgan (691-3427) for more info. 
The third opportunity is to help set up the clubhouse for the gun show on Friday, April 5th starting at 9:00AM.   Call Cal Loser (309)274-4833 if you are interested in helping out.
The fourth opportunity is to help get the trap range in order and will be held April 6th at the Trap building at 8.am.  Contact Dale Schroeder (274-3082) for more info.
 The fifth work party will be to clean up after the gun show.  It will be Monday, April 8th starting at 9:00AM.  Call Cal Loser (309)274-4833 if you are interested in helping out.  
We have another Youth weekend coming up on the weekend of April 26th, 27th, and 28th.  This will be a weekend set aside for youth in the local area to come out and try their hand at archery, 12 gauge shotgun, .22 caliber rifle as well as see demonstrations of muzzle loading rifles and Cowboy Action shoots.  For more information on how you can help, contact Bob Bjerke at (309)692-1800 or Cally Morgan at (309)691-3427.
<![if !supportEmptyParas]> <![endif]>
This April, after a long absence, the sport of pin shooting is being resurrected at our club.  That's right, we're taking bowling pins out of the dark alleys and bringing them out in the sunlight where they will be shot, as they should be.
Handguns are divided into 3 classes:  .22 rim fire, minor (.38 - 9mm) and major (.40 cal and up. Everyone shoots against the clock.  Any questions call Kevin Monk at 309-443-5339 (evenings or weekends).
The results are in from the Annual New Year's Shoot which takes place on the first Sunday of each year in Treuenbrietzen.  This year's match was shot with the .22 pistol.  Each shooter fired 15 shots at 25 meters on the standard target used for both 25 meter pistol through 100 meter rifle matches.  The results were very close with Axel Wilke shooting a 122 for third place; Klaus "Black Bear" Waschetzko shooting a 124 for second place and Walter "Grizzly" Wildgrube winning the match with a score of 126.  Well done! We are just beginning to plan a club trip to our Sister Club.  Our general format will be to fly as a group into Berlin, spend a few days in Treuenbrietzen and then split up into smaller groups to see other parts of Germany or Europe.  We have no firm dates, but are looking into possibilities in the mid-June to early-July time frame.  If you have interest or input, call Paul Bishop at 579-2914 or better yet, e-mail him at pbishop@mtco.com.
It is time to start thinking about league shooting.  A league meeting is scheduled for April 6, 2002 at 11 a.m.  At the meeting we will discuss the following:  1. determine the number of teams;  2. review rules and cost; 3. determine the starting rotation. 
Trap league will shoot every Thursday night for 20 weeks beginning April 11, 2002.  Since July 4 falls on a Thursday this year, we will shoot on Wednesday July 3, 2002 that week.    
The first regular archery 3D shoot will be on March 16th and 17th.  Registration on Saturday is 7:00AM to 2:00PM and Sunday from 7:00AM to 1:00PM.  The 3D shoots are open to members and the general public.  If you are interested, there is limited instruction available for first time archers.  Contact Greg Howald @ 657-7002 or Larry Pollack @ 274-9653 or Fred Anderson Sr. @ 579-3250.
The Legislative Committee would like to remind members to review NRA/ISRA mailings.  These often contain information on upcoming legislation and gun issues.  There are also pre-printed post cards to send to politicians and the media in some of the letters.  Don't forget the NRA/ISRA websites http://www.nra.org and http://www.isra.org for the latest updates.   Links to both of these sites are also on the Chillicothe Sportsmen's Club website.
If you have any questions or concerns about your Club you may contact any Club Officer listed below or any board member.
<![if !supportEmptyParas]> <![endif]>
President                              Vice-President                                    Secretary                             Treasurer
Cally Morgan      Paul Aaron              Tim Vik           Dale Schroeder
(309) 691-3427               (309) 274-2370                           (309) 274-4018               (309) 274-3082
Acronyms - What the heck do they mean!!???!!?!?
Wonder what all the acronyms used out on the range and in this newsletter mean? This area of the newsletter is dedicated to helping explain these. If I forget some or misidentify them, please let me know.
SASS          Single Action Shooting Society
USPSA         United States Practical Shooting Association
DCM           Department of Civilian Marksmanship (old designation)
CMP           Civilian Marksmanship Program (new designation)
IPSC          International Practical Shooting Confederation
NRA           National Rifle Association
PPC           Police Practical Combat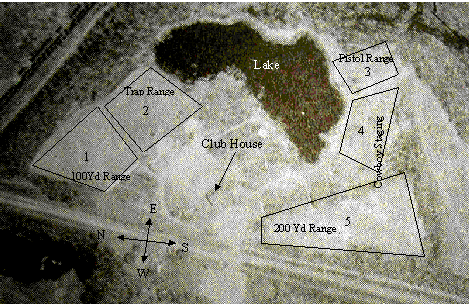 Contact Tim Vik via e-mail at sprtsman@mtco.com if you would like to receive the CSC Newsletter and calendar of events via e-mail at no cost to you.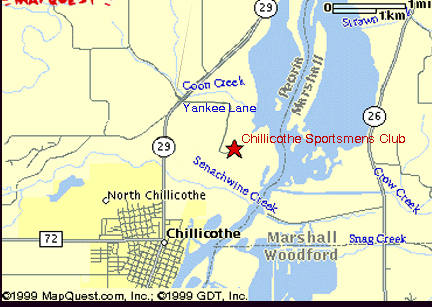 <![if !supportEmptyParas]> <![endif]>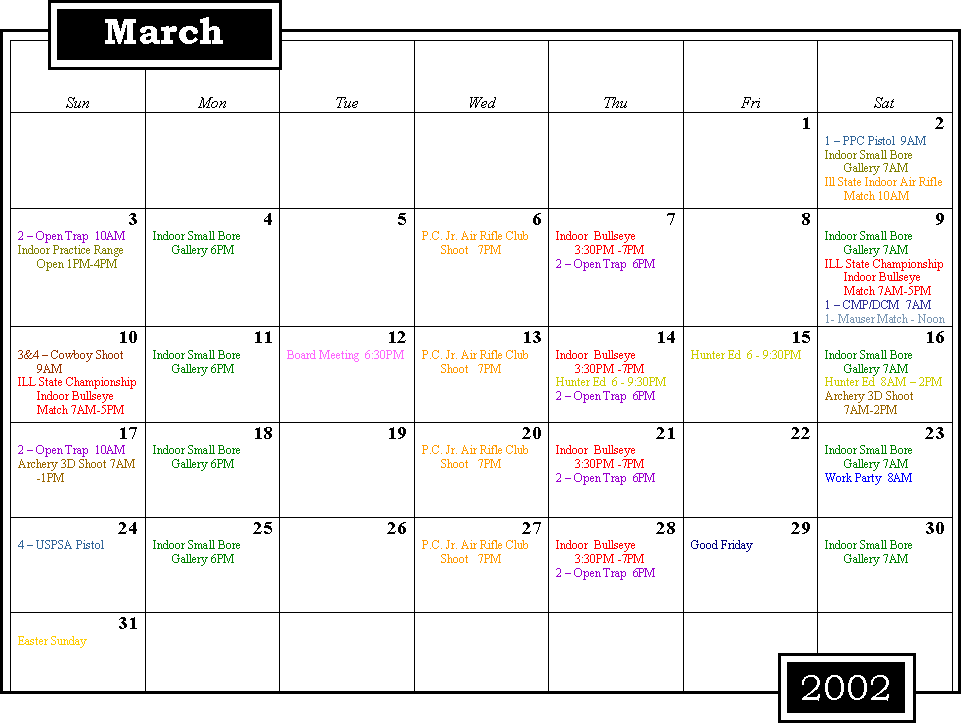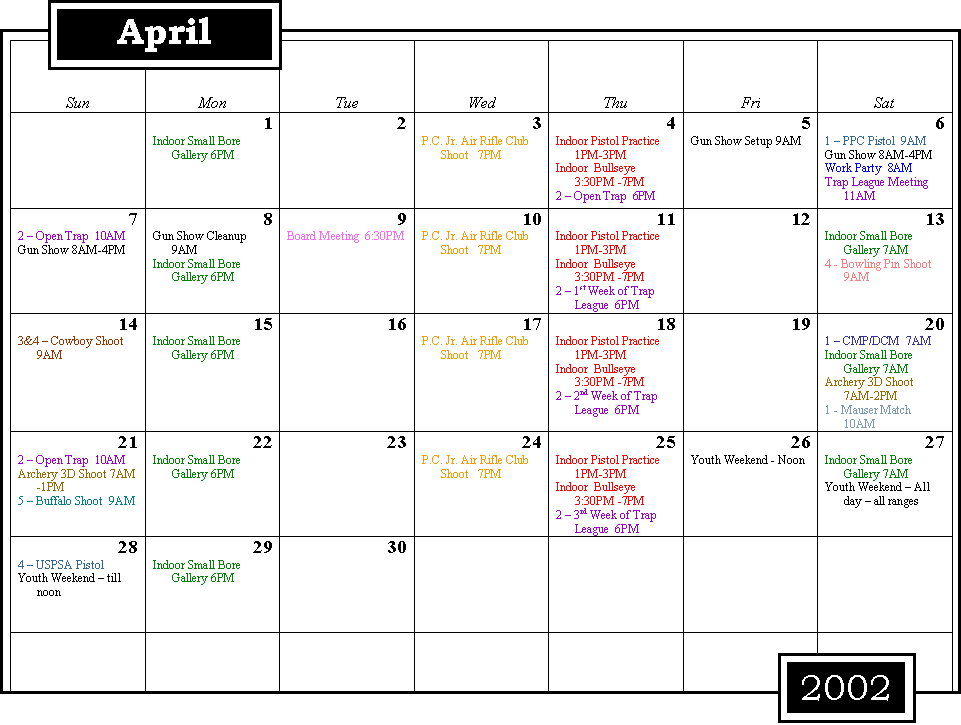 <![if !supportEmptyParas]> <![endif]>
<![if !supportEmptyParas]> <![endif]>
<![if !supportEmptyParas]> <![endif]>