Chillicothe Sportsmen's
Club News May 2002
<![if !supportEmptyParas]> <![endif]>
<![if !supportEmptyParas]> <![endif]>
WEB PAGE    http://www.chillisportsmen.org/
The Club is proud to present the 1st Annual JOHN BARTLEY MEMORIAL Sporting Clays & Trap Blind Buddy Shoot Sat. & Sun. May 18 & 19th 2002.  On Saturday, May 18th we will be shooting at Diamond "S" Sporting Clays in Tremont.  This will be a 10 Station - 100 Birds Sporting Clays shoot.  Then on Sunday, May 19th we will be back at the Chillicothe Sportsmen's Club ready to shoot 100 birds.  This will include 25 Pair Doubles at 16 yards, 25 Singles at 16 yards and 25 Handicap Singles at 24 yards.  Entry Fee will be $50 ($10 goes for prize money).  Shooting hours will be 8:00 AM to 12:00 both days.  Drawing for BLIND BUDDY partners and prize money at end of shoot Sunday at Chillicothe Sportsmen's Club.  LIMITED TO 100 SHOOTERS and YOU MUST BE PRE-REGISTERED TO SHOOT BY MAY 15TH!!!  For info & to pre-register, contact Arnie Burger (685-6765), Dale Schroeder (274-3082), Tim Vik (274-4018) or Karen Stowell (449-5500) at Diamond "S" Sporting Clays.
1st match for 2002: Monday, May 6th, First Relay 5PM.  The last Mauser Match for the 2001-2002 Winter Season was fired on Saturday, April 13th, good weather, good turnout.  Results:
3rd Place - Jim Gurnsey, M48A 8X57 - 179-2X
2nd Place - Carl Dalcher, K98k 8X57 - 190-0X
1st Place - Paul Bishop, M48A 8X57 - 193-4X
A very respectable 177-1X 4th place was fired by Rafael Rodriguez with a $57 rifle and some ancient Turkish ball ammo.  A special "Thank You" to Marty Boevingloh, the president of the St. Louis Schuetzenverein, who drove up for the match.  For information, call Max Koehl at 309-385-1033.
Range 2 (commonly known as the Trap Range) is not to be used as a handgun range.  We have ranges 1, 3, 4, and 5 available for pistol shooting so please do not use the trap range as a pistol plinking range.  Thanks you.
Just a reminder that many of the event directors need help running their programs and offer club members work hours for helping out.  As an example, the archery program needs individuals to both put up the targets (before the weekend shoot) as well as take them down on Sunday after the shoot.  There is ample opportunity to get your work hours in so please contact any of the program directors and find out what you can do to help.  Who knows, you might just learn something about the events.
Dale is looking for any members who has a dump truck that would be willing to trade work hours for use of the dump truck.  If there is anyone in the Club that has access to a dump truck, contact Dale Schroeder at 274-3082.
The Club is contracting with a local dredging company to dredge out the lake during the month of April.  Please be extra careful of the dredging crew as they will be working next to the pistol plinking area (Area 3).  The pistol plinking range will be closed when the crew is out working.
Not many of you probably know that we are an affiliate of the IFOR organization.  IFOR is a group of outdoor enthusiasts united to help preserve the outdoor resource user groups and individuals of Illinois; namely, hunters, fishermen, trappers, trail riders, conservation clubs, gun clubs, and all other recreational users dedicated to preserving, restoring and developing the state's natural resources upon which their recreation or interest depend, and to provide full time representation for our members with the IDNR and our Legislators.
IFOR is a unique coalition of individuals and organizations.  IFOR is one of the most unusual sportsmen's groups anywhere because they don't blow the horn or promote the cause of any single special interest group.  IFOR represents all outdoorsmen, all sportsmen, all recreational users.  They believe it is critical that we all band together under one large umbrella organization to form a united front against those who would take from us what is rightfully ours.  Visit the IFOR website at http://if-or.org/.  Better yet, become an individual member and help support the preservation of Illinois' outdoor recreations.
Special thanks to everyone that helped on the April 6th work party.  We accomplished a lot of work in a very short time.
We have started our leagues on Thursday nights so if you need to sharpen you eye, teams are always looking for sub-shooters.  If you can't make it out on Thursdays we will be shooting on the 1st and 3rd Sundays of each month (weather permitting).
Just a reminder that the twenty gauge shoot is May 19th, 2001 beginning at noon.  Twenty gauge and smaller shotguns only.  We will be shooting 25 birds at 16 yards and 25 birds at 23 yards.  Cost will be $10.00.
Ed Chenel, a police officer in Australia, asked that this be published in the States so people would get a true picture of the results of governmental gun control.
I thought you all would like to see the real figures from Down Under.
It has now been 12 months since gun owners in Australia were forced by a new law to surrender 640,381 personal firearms to be destroyed by our own government. A program costing Australian taxpayers more than $500 million dollars.
The first year results are now in: Australia-wide, homicides are up 8.6 percent; Australia-wide, armed robberies are up 44 percent (yes, 44 percent!) In the state of Victoria alone, homicides with firearms are now up 300 percent (note that while the law-abiding citizens turned them in, the criminals did not and criminals still possess their guns!)
While figures over the previous 25 years showed a steady decrease in armed robbery with firearms, this has changed drastically upward the past 12 months, since the criminals now are guaranteed their prey is unarmed.
There has also been a dramatic increase in break-ins and assaults of the elderly. Australian politicians are at a loss to explain how public safety has decreased, after such monumental effort and expense was expended in "successfully ridding Australian society of guns."
You won't see this data on the American evening news or hear your governor or members of the State Assembly disseminating this information.
The Australian experience proves it. Guns in the hands of honest citizens save lives and property, and yes, gun control laws affect only the law-abiding citizens.
TAKE NOTE AMERICANS, BEFORE IT'S TOO LATE!!!
If you have any questions or concerns about your Club you may contact any Club Officer listed below or any board member.
<![if !supportEmptyParas]> <![endif]>
President                              Vice-President                                    Secretary                             Treasurer
Cally Morgan      Paul Aaron              Tim Vik           Dale Schroeder
(309) 691-3427               (309) 274-2370                           (309) 274-4018               (309) 274-3082
<![if !supportEmptyParas]> <![endif]>
<![if !supportEmptyParas]> <![endif]>
<![if !supportEmptyParas]> <![endif]>
<![if !supportEmptyParas]> <![endif]>
<![if !supportEmptyParas]> <![endif]>
<![if !supportEmptyParas]> <![endif]>
<![if !supportEmptyParas]> <![endif]>
Acronyms - What the heck do they mean!!???!!?!?
Wonder what all the acronyms used out on the range and in this newsletter mean? This area of the newsletter is dedicated to helping explain these. If I forget some or misidentify them, please let me know.
SASS          Single Action Shooting Society
USPSA         United States Practical Shooting Association
DCM           Department of Civilian Marksmanship (old designation)
CMP           Civilian Marksmanship Program (new designation)
IPSC          International Practical Shooting Confederation
NRA           National Rifle Association
PPC           Police Practical Combat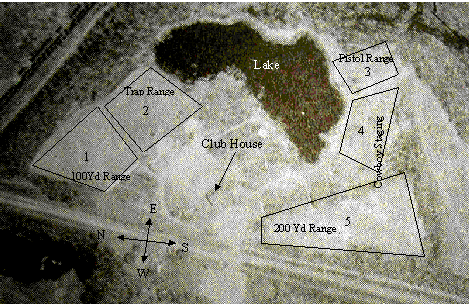 Contact Tim Vik via e-mail at sprtsman@mtco.com if you would like to receive the CSC Newsletter and calendar of events via e-mail at no cost to you.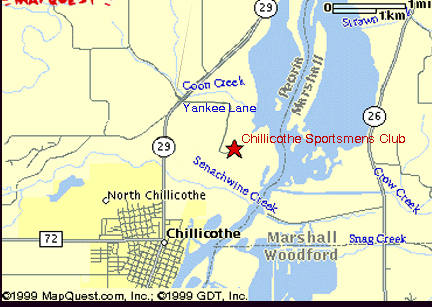 <![if !supportEmptyParas]> <![endif]>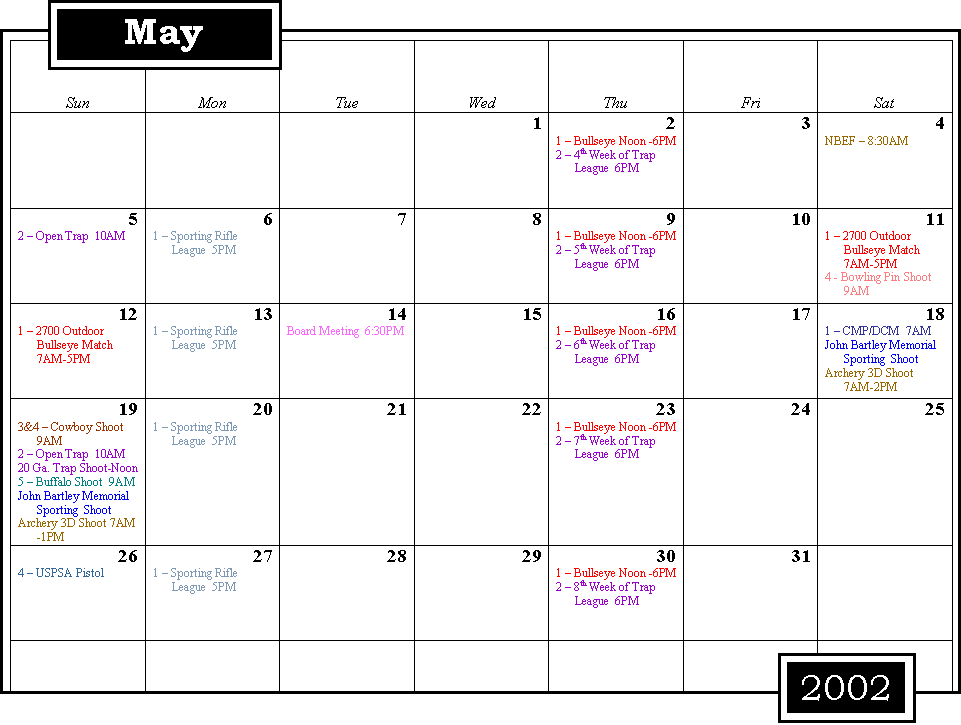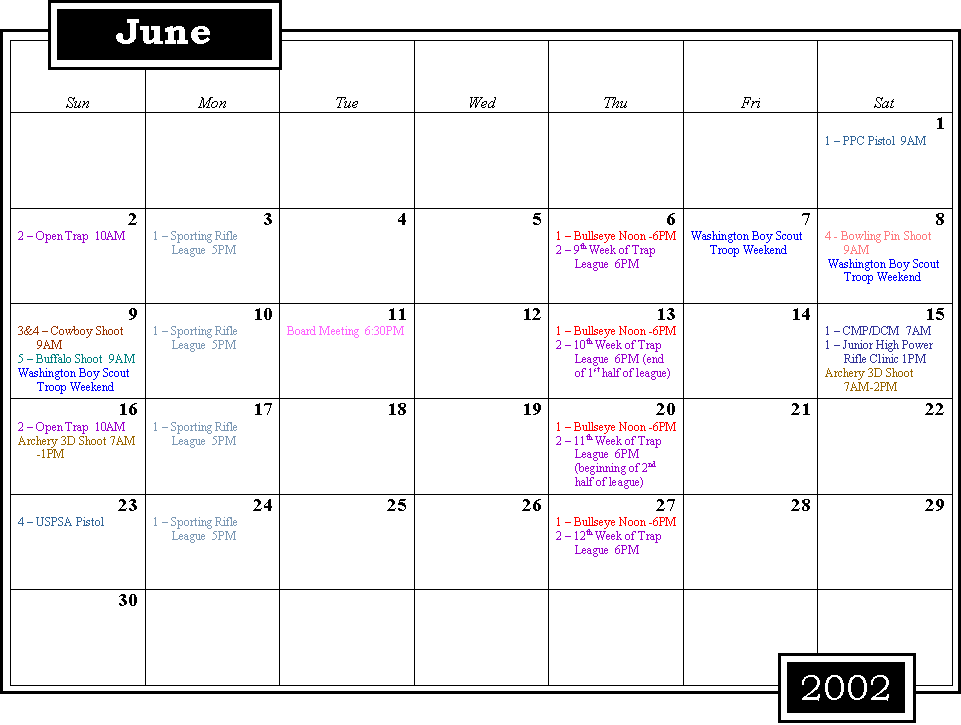 <![if !supportEmptyParas]> <![endif]>
<![if !supportEmptyParas]> <![endif]>
<![if !supportEmptyParas]> <![endif]>