Chillicothe Sportsmen's
Club News June 2002
<![if !supportEmptyParas]> <![endif]>
<![if !supportEmptyParas]> <![endif]>
WEB PAGE    http://www.chillisportsmen.org/
Once again our Club is at the annual membership capacity.  This occurred two years ago but this year there is a slight difference.  Two years ago, our limit for annual membership was 400.  Since that time, the annual membership allowance was raised to 450.  As of the May Board meeting, we are at that limit.  This means that we will start to maintain a waiting list to get into the Club.  A potential new member on the waiting list will be able to get in if an Annual Member moves up to Associate Life thereby creating an opening on our Annual Membership list. The other way a new member can gain access to the Club is to become an Associate Life immediately.  We are allowed to have 50 Associate Life memberships (of which we only have about 18 now) and 100 Full Life members.  We use the Associate Life memberships to fill vacancies in the Full Life membership list.  If you are interested in becoming an Associate Life Member, contact Tim Vik @ (309)274-4018 or Dale Schroeder @ (309)274-3082.
There will be a Junior High Power Shooting Clinic on June 15,2002. It will be held at the 100yd range starting at 1:00pm on that afternoon. Juniors between the ages of 12 and 21 are invited. Parents are welcome, too, if they would like to know more about high power shooting. The club will provide rifles, ammunition, targets, and individual instructors. Last year's event was very successful with 21 junior shooters attending. You do not have to be a member of CSC, so if you know of others that might be interested, have them register. To register call Don Olson at (309)682-6840 or send an email to don_o_61603@yahoo.com with the following information:
   Name of Junior ________________________________
   Address   (including city, state, and zip code)
   Telephone No __________________________________
   Date of Birth _________________________________
   Member of the NRA q   or ISRA q
Your registration needs to be in by June 9,2002.  The fee this year will be $5 to offset some of the cost of ammo that is coming to us from the ISRA.
Just a reminder that many of the event directors need help running their programs and offer club members work hours for helping out.  As an example, the archery program needs individuals to put up the targets before the weekend shoot and take them down on Sunday after the shoot.  There is ample opportunity to get your work hours in, so please contact any of the program directors to find out what you can do to help.  Who knows? You might just discover a new sport.
Dale is looking for any member who has a dump truck and would be willing to trade work hours for use of the dump truck.  If there is anyone in the Club who has access to a dump truck, contact Dale Schroeder at (309)274-3082.
The Club is selling raffle tickets for the IFOR (Illinois Federation for Outdoor Resources) program.  Funds generated from this raffle benefit both sportsmen and the Club.  For every two- dollar ticket sold through the Club, one dollar comes back to the Club.  IFOR uses this funding to help preserve our outdoor resources through monitoring legislation and helping with conservation programs.  First prize is $500 cash, second prize is $250, third prize is $150, etc., down through eighth prize.  Tickets are $2.00 a piece or 6 tickets for $10.  Drawing for this raffle will be July 21st, 2002 so get your tickets early.  Contact Arnie Burger at (309)685-6765 or any Board Member. 
The Club is hosting the Washington Boy Scout Troop June 7th, 8th and 9th.   We will need help running the small bore shoot (contact Ken Cook at 274-2303), the archery shoot (contact Fred Anderson at 579-3250), and the trap shoot (contact Dale Schroeder at 274-3082).
Sporting Rifle League is held on Monday evenings at the Chillicothe Sportsmen's Club through September 30th 2002.  The season started May 6, 2002.  
Location: Range #1 (North range), Chillicothe Sportsmen's Club, Chillicothe, IL.
Registration: Advance registration is not necessary: simply show up in time to shoot.  This league is a fun and informal program, ideal for those who have never shot in a rifle match before: a great way to practice for offhand target shooting and hunting.
Schedule: Firing begins at 5:00 P.M. with two or three relays ending at about 6:30 P.M.  Off-target sighting shots prior to record shots and during the allocated time are permitted.
Squadding: Centerfire competitors will fill the line from the left end, and rimfire competitors from the right.
Fees:     Per evening: $2.00 for CSC members, $3.00 for non-members
Full-season rates: $30.00 for members and $40.00 for non-members
Course of Fire: 2 NRA SR-1 targets at 50 meters*, 10 shots per bulls-eye per relay, 20 rounds slow-fire standing in 20 minutes.  The match is a re-entry match.  You may fire up to three relays each evening of shooting.  *Unlimited Category Rifles fire at 100 yards.  Rifles may be single-loaded or fired from magazines.
Equipment: An NRA Sporting Rifle is a hunting-type rifle weighing no more than 9.5 lbs.  Slings and scopes may be used.  In this league, any rifle, rimfire or centerfire, single-shot or repeater may be used.  (Note the four categories in the awards schedule.)  Eye and ear protection are required.
Awards Schedule: Awards will be presented at the Annual Outdoor Awards Cookout / Special Offhand Match on October 13th.  Participation Awards will be presented to shooters who have shot 10 or more relays, and Shooting Awards to the shooters of the high 20-shot score in each of the 4 categories: only one shooting award per person.)
S -- NRA Sporting Rifle centerfire rifle, up to 9.5 lbs., any sights are allowed
R -- NRA Sporting Rifle, Smallbore  same as "S" above, only rimfire
O -- Ordnance Rifle centerfire rifle with open iron sights - no scopes or peep sights allowed.   This category is designed so one can compete with his old Springfield '03, Mauser, SKS, or open-sighted .30-30
U -- Unlimited Rifle Any rifle can be fired with any sights, including those rifles weighing over 9.5 lbs.  Shooting coats and gloves may be used in this category only.)  *This category only fires at 100 yards.
Information: Direct any questions to Max Koehl at (309)385-1033
<![if !supportEmptyParas]> <![endif]>
If you have any questions or concerns about your Club you may contact any Club Officer listed below or any board member.
<![if !supportEmptyParas]> <![endif]>
President                              Vice-President                                    Secretary                             Treasurer
Cally Morgan      Paul Aaron              Tim Vik           Dale Schroeder
(309) 691-3427               (309) 274-2370                           (309) 274-4018               (309) 274-3082
Acronyms - What the heck do they mean!!???!!?!?
Wonder what all the acronyms used out on the range and in this newsletter mean? This area of the newsletter is dedicated to helping explain these. If I forget some or misidentify them, please let me know.
SASS          Single Action Shooting Society
USPSA         United States Practical Shooting Association
DCM           Department of Civilian Marksmanship (old designation)
CMP           Civilian Marksmanship Program (new designation)
IPSC          International Practical Shooting Confederation
NRA           National Rifle Association
PPC           Police Practical Combat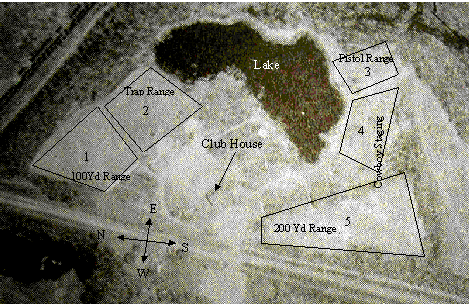 Contact Tim Vik via e-mail at sprtsman@mtco.com if you would like to receive the CSC Newsletter and calendar of events via e-mail at no cost to you.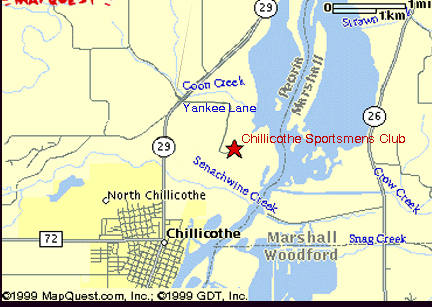 <![if !supportEmptyParas]> <![endif]>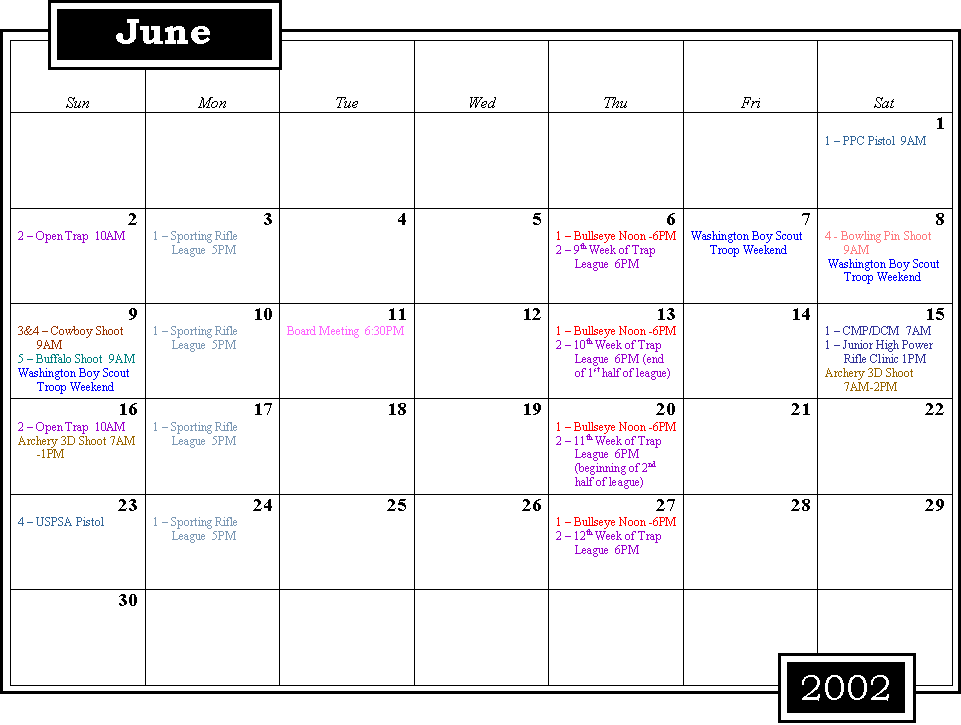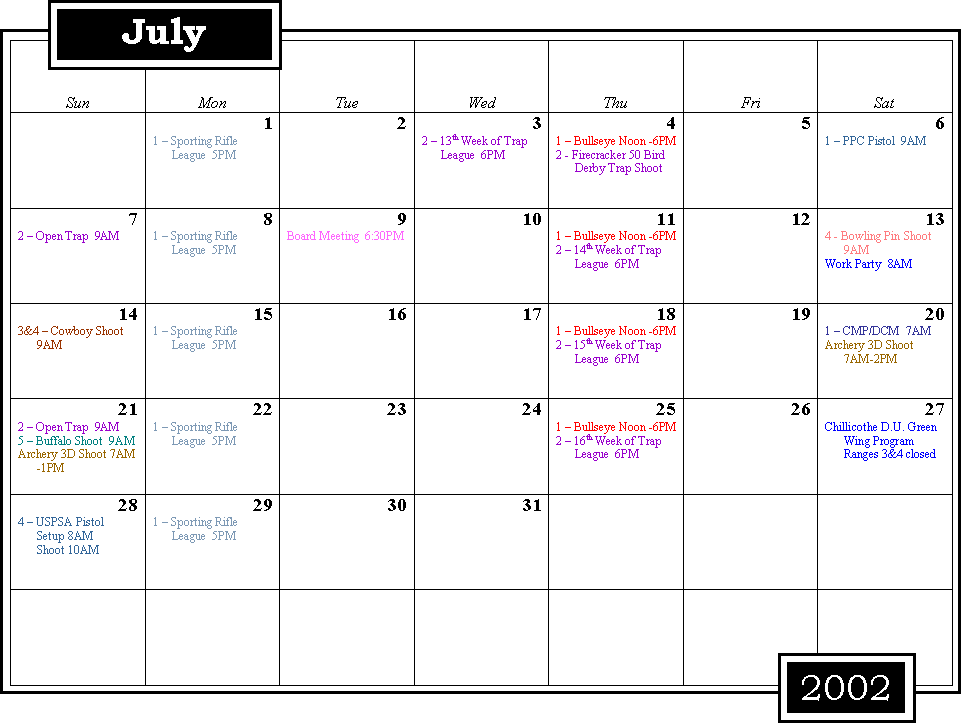 <![if !supportEmptyParas]> <![endif]>
<![if !supportEmptyParas]> <![endif]>
<![if !supportEmptyParas]> <![endif]>