Chillicothe Sportsmenís
Club News July 2002
<![if !supportEmptyParas]> <![endif]>
<![if !supportEmptyParas]> <![endif]>
WEB PAGE††† http://www.chillisportsmen.org/
Did you know that only about 40% of the sportsmen in the state of Illinois are registered voters?† It is imperative that we get all of our members registered to vote for this yearís November elections.† Over the next couple of months we will be sending out information on the various candidates in order to help you decide which candidate will best serve your 2nd amendment rights.† This is something that everyone needs to take seriously.
Your C.S.C. Archery Team would like to extend a special thank you to Dave & Ione Witherbee, Dave Sharp, Brian Tabor, and anyone else I may have forgotten.† Your help with the Boy Scout outings have hade these experiences much more enjoyable.† Your on-going help is deeply appreciated and we are extremely grateful.† Your archery team; Fred, Greg and Larry.
We will be having a work party on July 13th to clean out the storage areas under the deck behind the Clubhouse.† The work party will begin at 8:00AM.
Dale is still looking for any member who has a dump truck and would be willing to trade work hours for use of the dump truck. †If there is anyone in the Club who has access to a dump truck, contact Dale Schroeder at (309)274-3082.
The Club is selling raffle tickets for the IFOR (Illinois Federation for Outdoor Resources) program.† Funds generated from this raffle benefit both sportsmen and the Club.† For every two- dollar ticket sold through the Club, one dollar comes back to the Club.† IFOR uses this funding to help preserve our outdoor resources through monitoring legislation and helping with conservation programs. †First prize is $500 cash, second prize is $250, third prize is $150, etc., down through eighth prize.† Tickets are $2.00 a piece or 6 tickets for $10.† Drawing for this raffle will be July 21st, 2002 so get your tickets early.† Contact Arnie Burger at (309)685-6765 or any Board Member.†
Thanks to everyone who participated in Johnís first annual memorial shoot.† Iím sure John would have been honored.†† To the people who missed shooting this event, you lost out on a good time.
Combining two of Johnís favorite events, trap and sporting clays, made for an interesting shoot.† To make the playing field as even as possible, this was a blind buddy shoot. A blind buddy shoot means that no one knew who his/her buddy was until everyone had finished shooting.† After everyone was finished shooting, numbers were drawn from a hat to determine buddies.†† We had 23 shooters and paid prizes for the top 4 places.† There was actually a tie for third so 10 out of the 23 shooters received some money back.† The results are as follows:
1st Bill Murphy (170) & Don Willis† (145)†† Total 315
2nd Jim Fox (161) & Gary Rodgers (153)††††† Total 314
3rd Ron Bauer (160) & Dick Randall (136)††† Total 296
3rd Ray Siedlarz (150) & Brian Cross (146)† Total 296
4th Gary Brummerstedt (155) & Dave (Animal) Witherbee (143) †††† Total 289
Thanks to Dale Schroeder for helping with the trap, and thanks to Karen Stowell of Diamond ďSĒ sporting clays.† Iím hoping for a bigger and better shoot next year.
†
On August 17,2002 there will be a Juniors Only CMP Match on Range No. 1 starting at 1:00PM. This will be a 50 shot National Match Course match. Any Junior (12 to 21 years old) who has attended the Junior Highpower Clinic at CSC or Ft. Defiance or has attended the Small Arms Firing School at Camp Perry is invited.† Please contact Don Olson at 682-6840 or don_o_61603@yahoo.com to register. The Club has 4 rifles to loan out for the match and other rifles can be borrowed depending on the turnout. Ammunition will be furnished by the ISRA. The cost will be $10. I will need your registration by August 10.
A special thanks to everyone that helped unload the load of clay targets.† A special thanks also to everyone who helped with the Boy Scouts from Washington:
Jim McQuinn†††† Ray Siedlarz†††††††† Walt Stroyeck (shells)
Tim Allen†††††† Lloyd Hockenberry††† Ben Bohm
Robert Bohm†††† Ross Richardson††††† Dale Schroeder (shells)
Thanks to Walt & Dale for providing the 20 gauge reloads for the Scouts to shoot.
The League is in its second half with the end in sight.† Remember, League will shift to Wednesday, July 3rd 2002 for 1 night Ė so that everyone can stay home with their families the night of July 4th, 2002.
We will shoot on July 4th, 2002 during the daytime (9:00AM start time).† We will have our Firecracker 50 bird derby starting at 12 Noon.
The future of our sport lies in the hands of the youth of today.† That is why it is so important that we take time out of our busy schedules to help these kids get an understanding of the sporting activities that we have come to enjoy.† It takes helping hands like the ones who came out on June 7th and 8th to make a program truly succeed.† And how do you know when you have succeeded?† When you receive letters like these:
We want to thank the Chillicothe Sportsman's Club for hosting our troop last weekend.
Special thanks go to Ed Braasch who organized the Indoor Rifle shoot, Fred Anderson Sr. who organized the Archery activities, Dale Schroeder who organized Trap Shooting, and the many other people who donated their time and expertise.
A personal thanks goes to Brian Tabor, who gave one of our scouts (my son) an archery set. It was very much appreciated.
The scouts always look forward to this weekend and it is our most popular camping weekend. The people from the Sportsmen's club really make a great impression and are doing a great service to teach these boys safety and fun with their sports.
Thanks again for all that you put into the experience. Very truly yours,
Deborah Brown - Troop Committee Secretary
Dear Tim and Sportsmen's Club members,
Thank you for hosting Troop 163 for the recent "shooting weekend" and campout. We certainly appreciated your hospitality, time, and instruction.
Sincerely,
Jeff and Jonathan Vallosio
<![if !supportEmptyParas]> <![endif]>
It takes a lot of help from our membership to put on these weekend events for the youth.† A special thanks to all of you who came out and helped make a special weekend for the youth of central Illinois.† Thanks.
<![if !supportEmptyParas]> <![endif]>
If you have any questions or concerns about your Club you may contact any Club Officer listed below or any board member.
<![if !supportEmptyParas]> <![endif]>
President††††††††††††††††††††††††††††† Vice-President††††††††††††††††††††††††††††††††††† Secretary†††††††††††††††††††††††††††† Treasurer
Cally Morgan††††† Paul Aaron††††††††††††† Tim Vik†††††††††† Dale Schroeder
(309) 691-3427†††††††††††††† (309) 274-2370†††††††††††††††††††††††††† (309) 274-4018†††††††††††††† (309) 274-3082
Acronyms - What the heck do they mean!!???!!?!?
Wonder what all the acronyms used out on the range and in this newsletter mean? This area of the newsletter is dedicated to helping explain these. If I forget some or misidentify them, please let me know.
SASS††††††††† Single Action Shooting Society
USPSA ††††††† United States Practical Shooting Association
DCM†††††††††† Department of Civilian Marksmanship (old designation)
CMP†††††††††† Civilian Marksmanship Program (new designation)
IPSC††††††††† International Practical Shooting Confederation
NRA†††††††††† National Rifle Association
PPC†††††††††† Police Practical Combat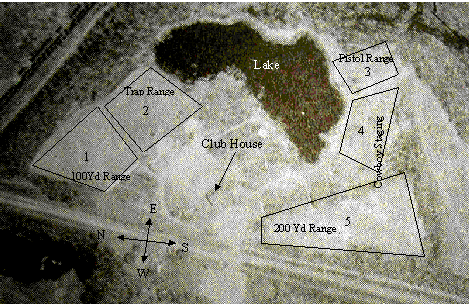 Contact Tim Vik via e-mail at sprtsman@mtco.com if you would like to receive the CSC Newsletter and calendar of events via e-mail at no cost to you.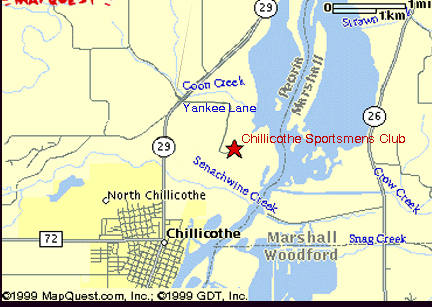 <![if !supportEmptyParas]> <![endif]>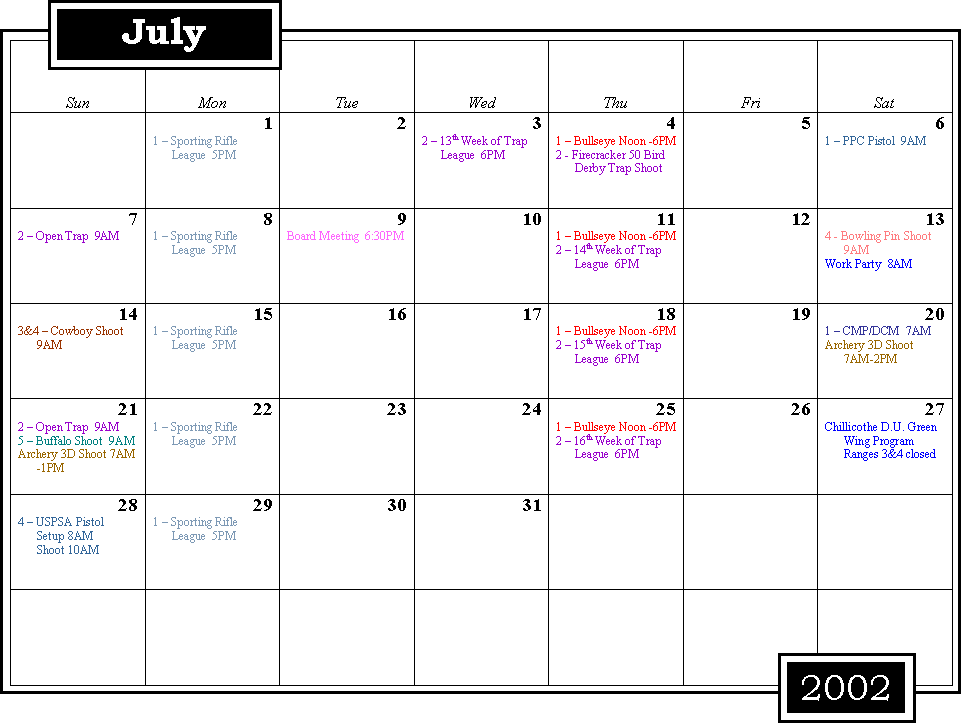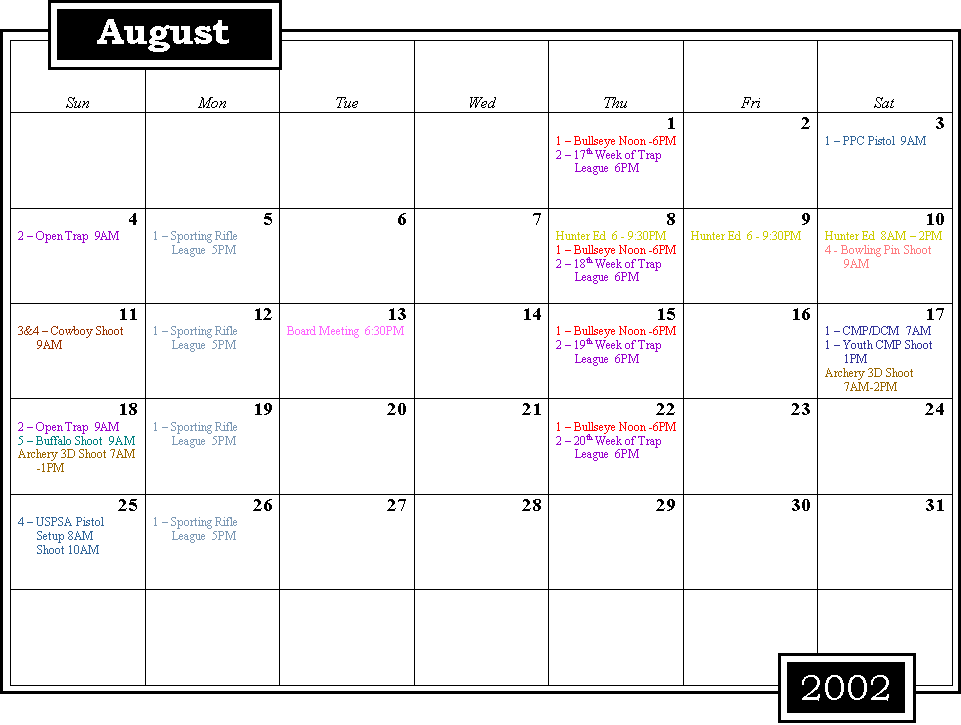 <![if !supportEmptyParas]> <![endif]>
<![if !supportEmptyParas]> <![endif]>
<![if !supportEmptyParas]> <![endif]>