Chillicothe Sportsmen's
Club News August 2002
<![if !supportEmptyParas]> <![endif]>
<![if !supportEmptyParas]> <![endif]>
WEB PAGE    http://www.chillisportsmen.org/
First off I need to apologize for the tardiness of getting the results of the Pin Shoots in the newsletter.  Sorry.  We have had a good turn out of shooters and everyone is improving or getting better excuses.  Don Dansby was the big winner in April, sweeping 4 classes;  Maj Auto, Maj Revolver, Minor Auto and .22 Auto.  Jim Risher took top honors in .22 Revolver.
Our May shoot was rained out.  The June shoot was well attended and we had our first female pin shooter.  Phil Newman took fast time in Maj Auto, Paul Gagarin was fastest in Maj Revolver and Jim Risher blazed to the top spot in Minor Auto, .22 Auto and .22 Revolver.
I would like to thank all the shooters who have attended the matches so far and also thank them for helping with the timing & scoring.  If there are any club members out there who need work hours, I can always use timers and scorers.
Last but not least I would like to thank Roger, Jimmy and Brian for the setup help in June.  See ya next shoot.
We are now well into summer and the opportunity to put in work hours has never been better.  I've included the list of all event directors at our Club.  Find an event that you think you would be interested in learning about and give them a call to see how you can help out in order to get your work hours.  They're a real friendly bunch and who knows, you might learn something.
Western Action . . . . . . . Jerry Oglesby . . .  309-579-2443
DCM/CMP. . . . . . . . . . .  Mahmood Julazadeh .  309-274-2779
Trap . . . . . . . . . . . .  Dale Schroeder. . .  309-274-3082
Buffalo Shoots . . . . . . . Mike James. . . . .  309-274-6473
Lake . . . . . . . . . . . . Dave Witherbee. . .  815-463-2641
Sporting Rifle League. . . .  Max Koehl . . . . .  309-385-1033
Small Bore Rifle Gallery . .  Gary Singley. . . .  309-364-3420
Practical Pistol/USPSA . . .  Chuck Hoelscher . .  309-745-5021
PPC. . . . . . . . . . . . .  Chuck Varnold . . .  309-697-6766
Hunter Ed. . . . . . . . . .  Lowell Bennett. . .  309-274-5586
Bowling Pin Shoot. . . . . .  Kevin Monk. . . . .  309-443-5339
Bullseye Pistol. . . . . . .  Art Beer. . . . . .  309-691-4253
Club House . . . . . . . . .  Cally Morgan. . . .  309-691-3427
Archery. . . . . . . . . . .  Fred Anderson . . .  309-579-3250
Legislative Action Chairman.  Joe Wassi . . . . .  309-448-2606
IDPA Pistol. . . . . . . . .  Chuck Hoelscher . .  309-745-5021
The Chillicothe Sportsmen's Club is once again proud to be a Gold Table Sponsor at this year's Friends of the NRA Banquet.  For those of you who are unfamiliar with this event, this is a grassroots fund raiser for the NRA which uses funds to help support local and state  NRA sponsored programs.  As in the past, Club members that attend the August Board meeting will have an opportunity to have a seat at our table free of charge.  This year's Banquet will once again be held over in Washington on the August 17th.  For more information, contact Dean Martin at (309) 691-5251 or via e-mail at deannjude@aol.com.  For more information about the Friends of the NRA, visit http://www.nrafoundation.org/friends/states/default.asp?state=Illinois.
On August 17,2002 there will be a Juniors Only CMP Match on Range No. 1 starting at 1:00PM. This will be a 50 shot National Match Course match. Any Junior (12 to 21 years old) who has attended the Junior Highpower Clinic at CSC or Ft. Defiance or has attended the Small Arms Firing School at Camp Perry is invited.  Please contact Don Olson at 682-6840 or don_o_61603@yahoo.com to register. The Club has 4 rifles to loan out for the match and other rifles can be borrowed depending on the turnout. Ammunition will be furnished by the ISRA. The cost will be $10. I will need your registration by August 10.
An Illinois delegation of seven, in which I was also included, recently returned from our visit to our Shooting Brothers in Treuenbrietzen.  As has always been the case, we were treated to an excellent program of fun and interesting activities, and our hosts extended a full measure of generosity and hospitality.  In addition to the traditional evening meal gatherings at the German Club President's beer garden and at the homes of our hosts and friends, we had the opportunity to shoot at their gun club, visit a nearby village's Schuetzenfest and shoot at the local range of the Brandenburg State Shooting Association's President, Rainer Wickidal.
 We were received by the town mayor, toured a former Air Base and the Berliner Kindl Brewery in Postdam, did some shopping, and made side trips to the cities of Munich, Weimar and Dresden to name only a few.  Some of our group were able to tour the Schiffhebewerk, an elevator built in 1935 and still in use, for hoisting floating ships on a canal near the Polish border, to a height unachievable by normal locks and damns.  We attended a special Regional Church Celebration in which the worship service had a 90 minute break for visiting displays and vendors, coffee and cake, a brass band concert -- and of course the Soccer World Championships in which Germany made the finals. 
 All in all, the trip was outstanding and we owe many thanks to our German friends who did so much to make it such a success: Walter and Annerose, Arno and Gundula, Horst and Barbara, Wolfgang and Sigrid, Andre', Joerg, Guenter, Ralf, Karl-Jochen and Heidrun and others too numerous to mention in this limited space.  We look forward to continued contact with our sister club's members and plan to host a group from Treuenbrietzen here in 2004.
Starting time on Sunday shoots is being moved to 9:00AM.  We will not be having a shoot on Sunday, September 15th in order to give all our shooters the opportunity to attend the Joe Moore Shoot in Kewanee.
A Zogby poll finds 75% of Americans agree with Attorney General John Ashcroft that the Second Amendment guarantees the right of individuals to keep and bear arms. Only 22% disagree. What's bad news for anti-gun forces is that 65% of Democrats and 60% of Easterners agreed. (Peoria Journal Star, June 9, 2002)
Democratic pollster Stan Greenberg counsels clients to forget the gun control issue, in the belief that it cost Al Gore the presidency in 2000. (Peoria Journal Star, June 2, 2002)
Now that he's a candidate for governor, Rod Blagojevich says he's opposed to raising the FOID Card fee. Has he changed his mind? What about his statements that indicate his antagonism toward gun owners? Is he posturing because his views are too extreme?*
Blagojevich authored one of the most sweeping anti-sportsmen measures (HB-183) in state history in 1993 proposing to raise the FOID Card fee from $5 to $500 (over). When he wrote the Proposal, He made the following statements:*
"In Illinois there is a real sanctity in regards to guns that, frankly, I don't understand." (Chicago Sun-Times, April 3, 1993)
"If the cost of owning a firearm is raised, he said, people will put more thought into the Decision to buy one." (Chicago Sun-Times, February 15, 1993)
Blagojevich defended the increase, saying $100 per year is "not a signficant burden". "People Interested in buying guns for the right reasons would certainly (pay) that." (Chicago Sun- Times, February 15, 1993)
"Blagojevich said the price was set high to make people think twice about buying a gun."  (Chicago Sun-Times, February 15, 1993)
Join with us. Be informed, research the facts, and most importantly, REGISTER AND VOTE!  We can't afford to hope the best candidate will win without our help.
           *Jim Ryan for Governor: News Releases                                                              
If you have any questions or concerns about your Club you may contact any Club Officer listed below or any board member.
<![if !supportEmptyParas]> <![endif]>
President                              Vice-President                                    Secretary                             Treasurer
Cally Morgan      Paul Aaron              Tim Vik           Dale Schroeder
(309) 691-3427               (309) 274-2370                           (309) 274-4018               (309) 274-3082
Proof is in the Pudding! The Demagogue Blagojevich.
"Final Legislative Synopsis and Digest of the 1993 Session of the 88th General Assembly /Illinois"
HB-0183   BLAGOJEVICH-SCHOENBERG-RONEN.
430 ILCS 65/5                 from Ch.38.par.83-5
430 ILCS 65/7                 from Ch. 38. par. 83-7
Amends the Firearm Owners Identification Card Act to change the duration of the Card from 5 years to one year. Increases fee for a Firearm Owner's Identification Card from $5 to $100. Increases from $1 to $79 the amount of the fee deposited in GRF and from $3 to $20 the amount of the fee deposited in the Wildlife and Fish Fund. Retains $1 deposited in the Firearm Owner's Notification Fund.  Effective immediately.
HOUSE AMENDMENT NO. 1.
Deletes reference to:
430 ILCS 65/7         fromCh.33.par.83-7
Changes from $100 to $25 the fee for applying for a Firearm Owner's Identifica­tion Card. Reduces from $79 to $19 the amount of the fee deposited in GRF and from $20 to $5 the amount of the fee deposited in the Wildlife and Fish Fund. Re­tains currents law that provides that a Firearm Owner's Identification Card is valid for 5 years.
note(s) that may apply: Fiscal
Feb 02,1993   First reading            Rfrd lo Comm on Assignment
Feb 08                                 Assigned to Judiciary II
Apr 02          Amendment No.Ol        JUDICIARY II H     Adopted
                                           Motion Do Pass Amended-Lost
                                                007.008-000 HJUB
                        Remains in Commi Judiciary II
                        Ref to Rules/Rul 27D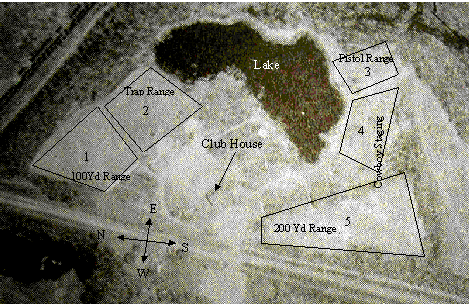 Contact Tim Vik via e-mail at sprtsman@mtco.com if you would like to receive the CSC Newsletter and calendar of events via e-mail at no cost to you.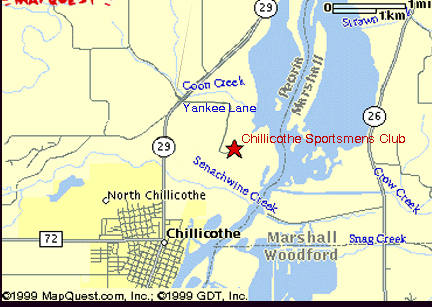 <![if !supportEmptyParas]> <![endif]>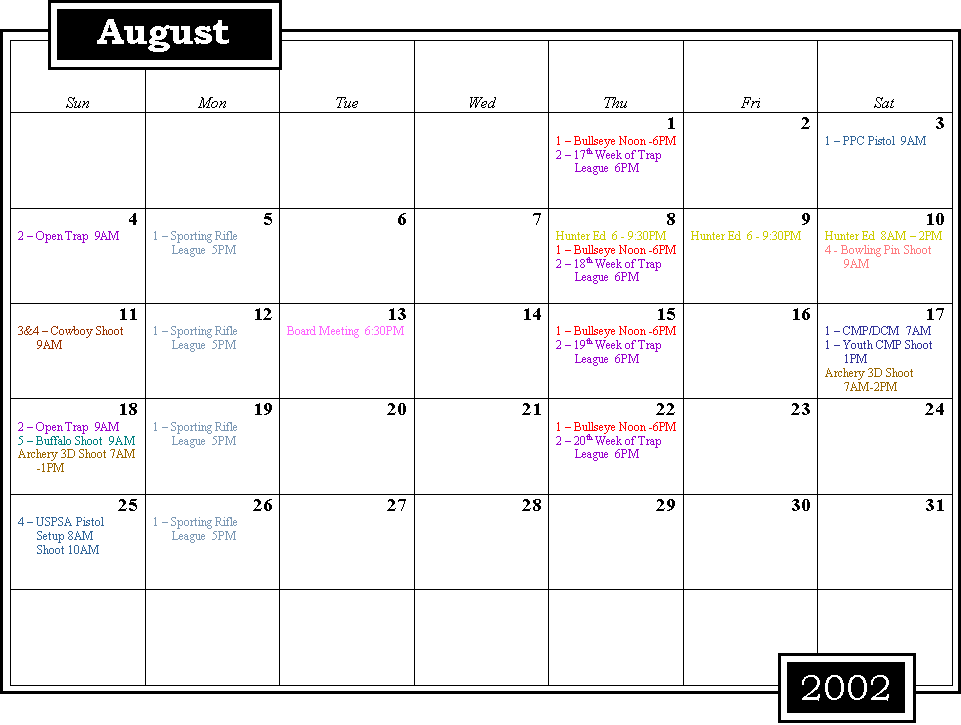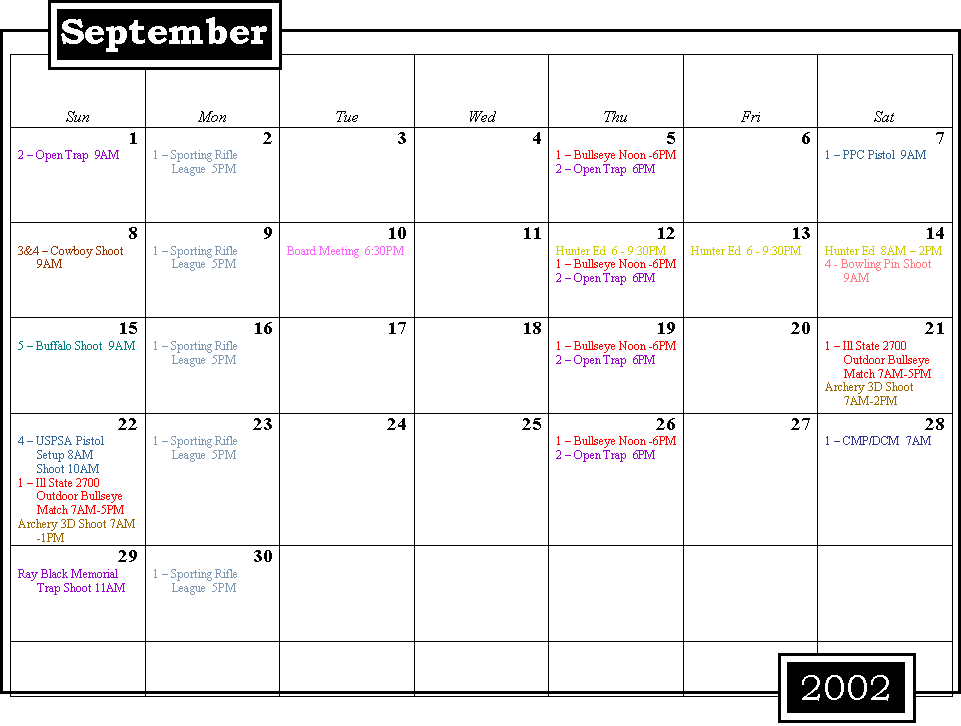 <![if !supportEmptyParas]> <![endif]>
<![if !supportEmptyParas]> <![endif]>
<![if !supportEmptyParas]> <![endif]>