Chillicothe Sportsmenís
Club News October 2002
<![if !supportEmptyParas]> <![endif]>
<![if !supportEmptyParas]> <![endif]>
WEB PAGE††† http://www.chillisportsmen.org/
The Clubís last Gun Show of the year will be taking place on October 5th and 6th.† Be sure to come out and participate in this event.† Cal Loser is once again in charge of this so if you would like to get a table or get some information about the gun show, give Cal a call @ 274-4833.† Likewise, this is another opportunity to get some work hours in by helping out with the Gun Show.† Give Cal a call to see where and when you can help.† Cal is also looking for desserts for the show.† We give work hours for these so let Cal know if you are willing to donate dessert.
The Peoria County Junior Air Rifle Club, for boys and girls from ages 8 to 18, will start the 2002-2003 season at the Clubhouse on Wednesday, Oct 23. The Club fires precision air rifles on loan from the Illinois State Rifle Association. They fire the International three position (prone, standing and kneeling) course of fire at 10 meter (33 feet) distance. Cost is $2.00 per session to cover pellets, targets and CO2 gas.† Shooting starts at 7:00 P.M.† Interested prospective members and their parents are invited to an information meeting then or any Wednesday. For additional information, contact Dean Martin at 309-691-5251 days or evenings or by e-mail at DEANNJUDE@aol.com.
Sporting Rifle End of Season Cookout and Speed Shoot - 3PM, Sunday October 13th on Range #1 immediately following the Koenigsschiessen and Vogelschiessen (See article in Sister Club News) Contact Max Koehl at 385-1033 for details.
†The first Mauser Match of the Winter Season will be Saturday, November 9th (second Saturday) at 10 AM on Range #1.† More information in next month's newsletter.
Schuetzengilde Treuenbrietzen member Horst Goehlsdorf, twice now a guest of ours in Chillicothe, reported on the flooding in Germany that made international news these past weeks.† Treuenbrietzen itself received relatively minor problems from the persistent heavy rainfalls, but the nearby city of Wittenberg, famous for Martin Luther and visited by our members in 1998,† lies directly on the River Elbe and received heavy damage from flooding.† The gun shop in Wittenberg that we visited on our trip this July was under water nearly to the roofline of the shop, and the entire first floor of the owner's house was submerged.† Many of us also visited the large city of Dresden which suffered even more damage, with floods well over 30 feet above the river's safe level.† The waters have returned to normal, but the cleanup and repairs will take some time.† Our condolences go out to those who sustained property losses and to the families of those who lost their lives in the flood.
†On a lighter note, an exciting new addition to our club's tradition will be conducted with our club's Fourth Annual Koenigsschiessen (King's Shoot) on October 13th from noon to 3PM at Range #1.† This year we will conduct our first "Vogelschiessen" or Bird Shoot.† The bird will not be a clay pigeon, but rather a wooden "Koenigsadler" or King's Eagle.† Shooters will take turns shooting at this suspended wooden bird with .22 rimfire rifles, attempting to shoot the bird from its perch.† The winner will be the shooter who shoots off the largest piece of the eagle or the shooter who shoots the eagle down, whichever occurs first.† The winner receives a prize and the title "Vogelkoenig" or "Bird King."† This game of both chance and skill dates way back in the German shooting festival traditions.† The 1924 book which commemorates the 500th year anniversary of our sister club in Germany records lists of the winners of this event back to 1880 in Treuenbrietzen.† All club members are invited to participate.†
†The King's Shoot and the Bird Shoot will be hosted by last year's Schuetzenkoenig, Doug Kann, and the format of the King's Shoot will be identical to last year's match.† Shooters will take 10 shots standing on the biathlon targets from 50 meters.† The ten shooters with the best scores on the steel biathlon targets will then each take one shot on the wooden target, provided by King Kann.† The winner wins the Ehrenscheibe and becomes the Schuetzenkoenig for the next year.† Any .22LR rimfire rifle is allowed on the steel targets.† All shooters will shoot the same rifle provided by the King, when shooting on the wooden "Ehrenscheibe."† Plan on coming even if you don't have a .22 sighted in for 50 meters.† You are welcome to shoot my rifle.† A nominal entry fee will be charged to cover expenses.† Call Paul Bishop at 579-2914 if you have any questions.
The indoor range will be open for informal shooting from 1:00 to 3:00 P. M. on Thursday afternoons, starting November 7. Pistols, no magnum loads or jacketed bullets, and .22 rimfire rifles only. Range fee is $5.00. ALL PERSONNEL MUST WEAR ADEQUATE EAR AND EYE PROTECTION. For additional information, contact Dean Martin at 309-691-5251, days and evenings, or by e-mail at DEANNJUDE@aol.com.
Please be sure to get registered and VOTE!!† Your vote will only count if you cast it.†††
Just to reiterate, there is absolutely NO HUNTING allowed on Club grounds!† If we catch anyone hunting (this includes shooting tweety birds), we will have you discharged from the Club.† It may be legal to shoot house sparrows, starlings and pigeons (live ones) but they are off limits on our Club grounds.†††††††††††††††††††††††††††††††††††††††††††††††††††††††
We are now closer to fall and the opportunity to put in work hours has never been better.† Iíve included the list of all event directors at our Club.† Find an event that you think you would be interested in learning about and give them a call to see how you can help out in order to get your work hours.† Theyíre a real friendly bunch and who knows, you might learn something.
Western Action . . . . . . . Jerry Oglesby . . .† 309-579-2443
DCM/CMP. . . . . . . . . . .† Mahmood Julazadeh .† 309-274-2779
Trap . . . . . . . . . . . .† Dale Schroeder. . .† 309-274-3082
Buffalo Shoots . . . . . . . Mike James. . . . .† 309-274-6473
Lake . . . . . . . . . . . . Dave Witherbee. . .† 815-463-2641
Sporting Rifle League. . . .† Max Koehl . . . . .† 309-385-1033
Small Bore Rifle Gallery . .† Gary Singley. . . .† 309-364-3420
Practical Pistol/USPSA . . .† Chuck Hoelscher . .† 309-745-5021
PPC. . . . . . . . . . . . .† Chuck Varnold . . .† 309-697-6766
Hunter Ed. . . . . . . . . .† Lowell Bennett. . .† 309-274-5586
Bowling Pin Shoot. . . . . .† Kevin Monk. . . . .† 309-443-5339
Bullseye Pistol. . . . . . .† Art Beer. . . . . .† 309-691-4253
Club House . . . . . . . . .† Cally Morgan. . . .† 309-691-3427
Archery. . . . . . . . . . .† Fred Anderson . . .† 309-579-3250
Legislative Action Chairman.† Joe Wassi . . . . .† 309-448-2606
IDPA Pistol. . . . . . . . .† Chuck Hoelscher . .† 309-745-5021
<![if !supportEmptyParas]> <![endif]>
If you have any questions or concerns about your Club you may contact any Club Officer listed below or any board member.
<![if !supportEmptyParas]> <![endif]>
President††††††††††††††††††††††††††††† Vice-President††††††††††††††††††††††††††††††††††† Secretary†††††††††††††††††††††††††††† Treasurer
Cally Morgan††††† Paul Aaron††††††††††††† Tim Vik†††††††††† Dale Schroeder
(309) 691-3427†††††††††††††† (309) 274-2370†††††††††††††††††††††††††† (309) 274-4018†††††††††††††† (309) 274-3082
Proof is in the Pudding! The Demagogue Blagojevich.
"Final Legislative Synopsis and Digest of the 1993 Session of the 88th General Assembly /Illinois"
HB-0183†† BLAGOJEVICH-SCHOENBERG-RONEN.
430 ILCS 65/5†††††††††††††††† from Ch.38.par.83-5
430 ILCS 65/7†††††††††††††††† from Ch. 38. par. 83-7
Amends the Firearm Owners Identification Card Act to change the duration of the Card from 5 years to one year. Increases fee for a Firearm Owner's Identification Card from $5 to $100. Increases from $1 to $79 the amount of the fee deposited in GRF and from $3 to $20 the amount of the fee deposited in the Wildlife and Fish Fund. Retains $1 deposited in the Firearm Owner's Notification Fund.† Effective immediately.
HOUSE AMENDMENT NO. 1.
Deletes reference to:
430 ILCS 65/7†††††††† fromCh.33.par.83-7
Changes from $100 to $25 the fee for applying for a Firearm Owner's Identifica≠tion Card. Reduces from $79 to $19 the amount of the fee deposited in GRF and from $20 to $5 the amount of the fee deposited in the Wildlife and Fish Fund. Re≠tains currents law that provides that a Firearm Owner's Identification Card is valid for 5 years.
note(s) that may apply: Fiscal
Feb 02,1993†† First reading††††††††††† Rfrd to Comm on Assignment
Feb 08†††††††††††††††††††††††††††††††† Assigned to Judiciary II
Apr 02††††††††† Amendment No.Ol††††††† JUDICIARY II H†††† Adopted
†††††††††††††††††††††††††††††††††††††††††† Motion Do Pass Amended-Lost
††††††††††††††††††††††††††††††††††††††††††††††† 007.008-000 HJUB
††††††††††††††††††††††† Remains in Commi Judiciary II
††††††††††††††††††††††† Ref to Rules/Rul 27D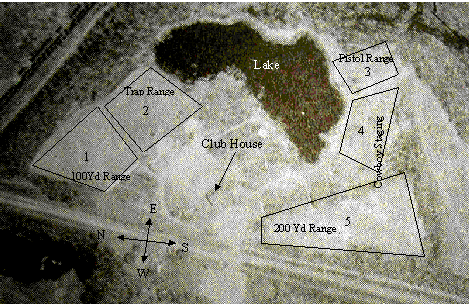 Contact Tim Vik via e-mail at sprtsman@mtco.com if you would like to receive the CSC Newsletter and calendar of events via e-mail at no cost to you.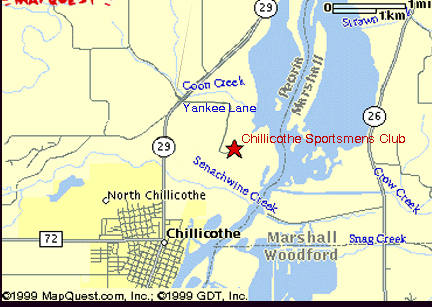 <![if !supportEmptyParas]> <![endif]>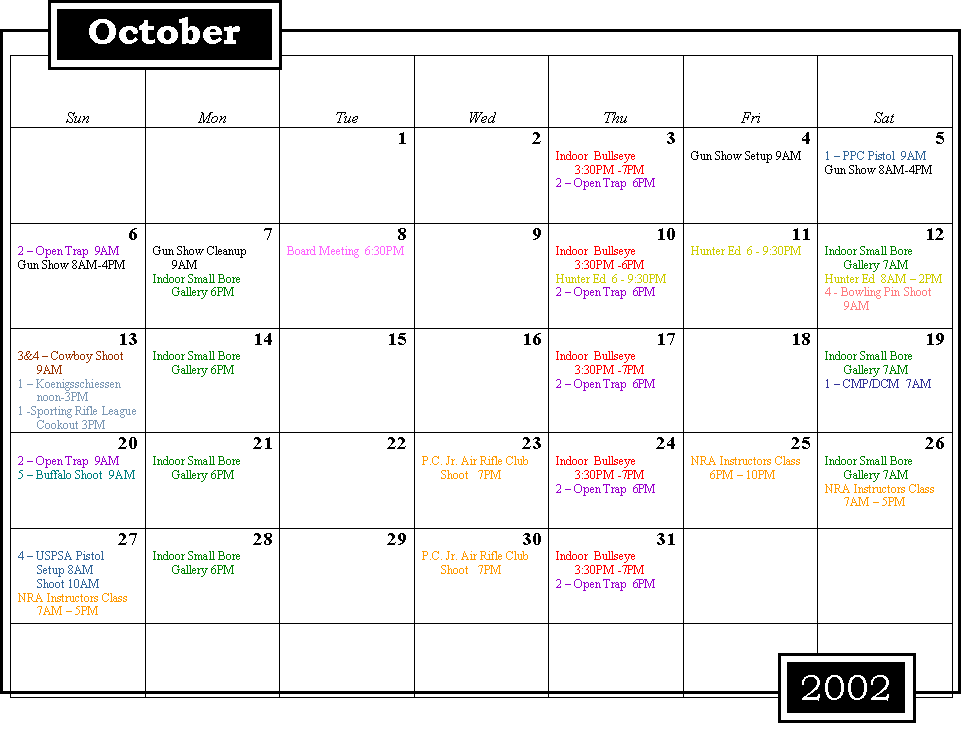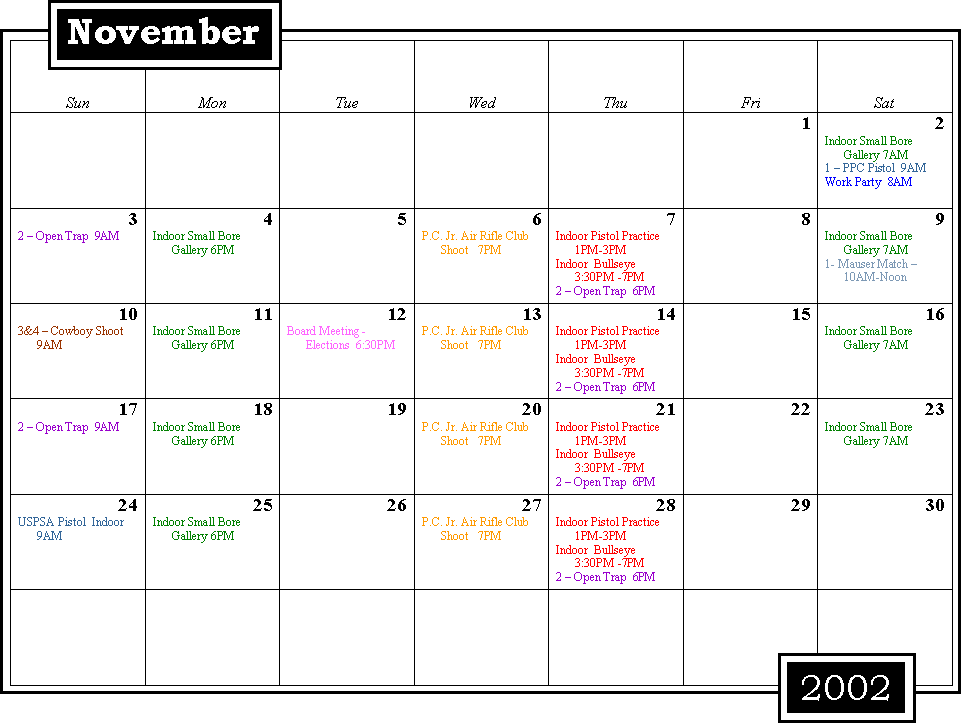 <![if !supportEmptyParas]> <![endif]>
<![if !supportEmptyParas]> <![endif]>
<![if !supportEmptyParas]> <![endif]>