Chillicothe Sportsmen's
Club News November 2002
<![if !supportEmptyParas]> <![endif]>
<![if !supportEmptyParas]> <![endif]>
WEB PAGE    http://www.chillisportsmen.org/
The Club's 2003 elections will be held on Tuesday, November 12th.  The meeting will begin at 6:30PM and all are welcome to come and cast your vote for the Officers and the five (5) open Board seats.  The following positions are up for election along with the candidates:
President:      Cally Morgan
Vice President: Open
Treasurer:      Open
Secretary:      Open
Board of Directors:    Jerry Oglesby        Ed Braasch    Ken Cook      Mahmood Julazadeh    Fred Anderson Sr.    Bob Bjerke    Don Olson    
To get your name on the ballot for any of these positions, please contact one of our Nominations Committeemen:  Walt Stroyeck (815-452-2667), Dale Schroeder (309-274-3082) or Dean Martin (309-691-5251).
The Board is seeking to amend the following additions (in bold) to the Articles of the Club By-Laws:
Article 4 – Section 5 Annual Members: Annual Members shall be those persons submitting a written application form and being elected to membership by the Board of Directors.  Such memberships shall automatically terminate, without further action, if the required dues are not paid by January 1st of each year.  Any Annual Member accepted to membership on or after January 1st in each year shall be considered a member for the year in which elected.  All former members will be accountable for any delinquent fees owed from their previous membership as of January 1, 2003.  This must be paid before being accepted as a new current member.
Article 4 - Section 9 Dues and Fees:  Dues and Fees of Annual and Junior Members shall not exceed a $100 initiation fee and $100 per year annual dues.  Associate Life Memberships fees shall not exceed the one-time sum of $500.  The exact amount of these dues and fees for the coming year shall be set by the Board of Directors.  A $10 per month late fee (for up to 6 months) will be assessed for any member failing to pay their dues on time. 
The Peoria County Junior Air Rifle Club, for boys and girls from ages 8 to 18, will start the 2002-2003 season at the Clubhouse on Wednesday, Oct 23. The Club fires precision air rifles on loan from the Illinois State Rifle Association. They fire the International three position (prone, standing and kneeling) course of fire at 10 meter (33 feet) distance. Cost is $2.00 per session to cover pellets, targets and CO2 gas.  Shooting starts at 7:00 P.M.  Interested prospective members and their parents are invited to an information meeting then or any Wednesday. For additional information, contact Dean Martin at 309-691-5251 days or evenings or by e-mail at DEANNJUDE@aol.com.
The indoor range will be open for informal shooting from 1:00 to 3:00 P. M. on Thursday afternoons, starting November 7. Pistols, no magnum loads or jacketed bullets, and .22 rimfire rifles only. Range fee is $5.00. ALL PERSONNEL MUST WEAR ADEQUATE EAR AND EYE PROTECTION. For additional information, contact Dean Martin at 309-691-5251, days and evenings, or by e-mail at DEANNJUDE@aol.com.
The Legislative Committee would like to thank Circuit Judge candidates. Chuck Thorbjornsen and Steve Kouri, for their attendance at the Friends of NRA Banquet. Their support of Second Amendment rights is a bright spot in today's political climate.
ISRA Guide to the 2002 General Election
Gov             - No Preference (but Jim Ryan noted as lesser of 3 evils)
Attn General    - Joe Birkett
Treasurer       - Judy Barr Topinka
<![if !supportEmptyParas]> <![endif]>
Ill. Senate     - 37th Dist   - Dale Risinger
- 38th Dist   - No Preference
- 44th Dist   - Bill Brady
- 46th Dist   - No Preference
- 47th Dist   - Laura Kent Donahue
<![if !supportEmptyParas]> <![endif]>
Gen Assy        - 73rd Dist   - David Leitch
- 76th Dist   - Frank Mautino
- 87th Dist   - Bill Mitchell
- 88th Dist   - Dan Brady
- 89th Dist   - Jim Sacia
- 90th Dist   - Jerry Mitchell
- 91st Dist   - Michael K Smith
- 92nd Dist   - No Preference
- 93rd Dist   - Art Tenhouse
- 94th Dist   - Rich Myers
Just to reiterate, there is absolutely NO HUNTING allowed on Club grounds!  If we catch anyone hunting (this includes shooting tweety birds), we will have you discharged from the Club.  It may be legal to shoot house sparrows, starlings and pigeons (live ones) but they are off limits on our Club grounds.                                                       
We will be having a work party on Saturday, November 2nd starting at 8:00AM to do some clean up around the Club.  The weather shouldn't be too cold yet so come on out and get some hours in before the end of the year rolls around.  Contact Cally Morgan at 691-3427 for more information.
If you have any questions or concerns about your Club you may contact any Club Officer listed below or any board member.
<![if !supportEmptyParas]> <![endif]>
President                              Vice-President                                    Secretary                             Treasurer
Cally Morgan      Paul Aaron              Tim Vik           Dale Schroeder
(309) 691-3427               (309) 274-2370                           (309) 274-4018               (309) 274-3082
Acronyms - What the heck do they mean!!???!!?!?
Wonder what all the acronyms used out on the range and in this newsletter mean? This area of the newsletter is dedicated to helping explain these. If I forget some or misidentify them, please let me know.
SASS          Single Action Shooting Society
USPSA         United States Practical Shooting Association
DCM           Department of Civilian Marksmanship (old designation)
CMP           Civilian Marksmanship Program (new designation)
IPSC          International Practical Shooting Confederation
NRA           National Rifle Association
PPC           Police Practical Combat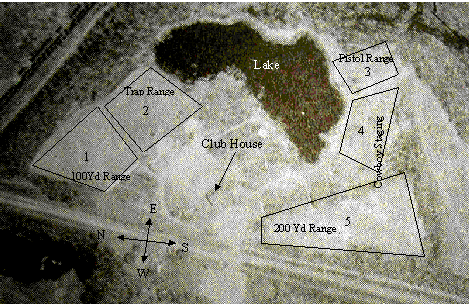 Contact Tim Vik via e-mail at sprtsman@mtco.com if you would like to receive the CSC Newsletter and calendar of events via e-mail at no cost to you.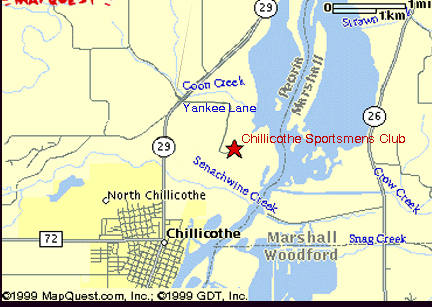 <![if !supportEmptyParas]> <![endif]>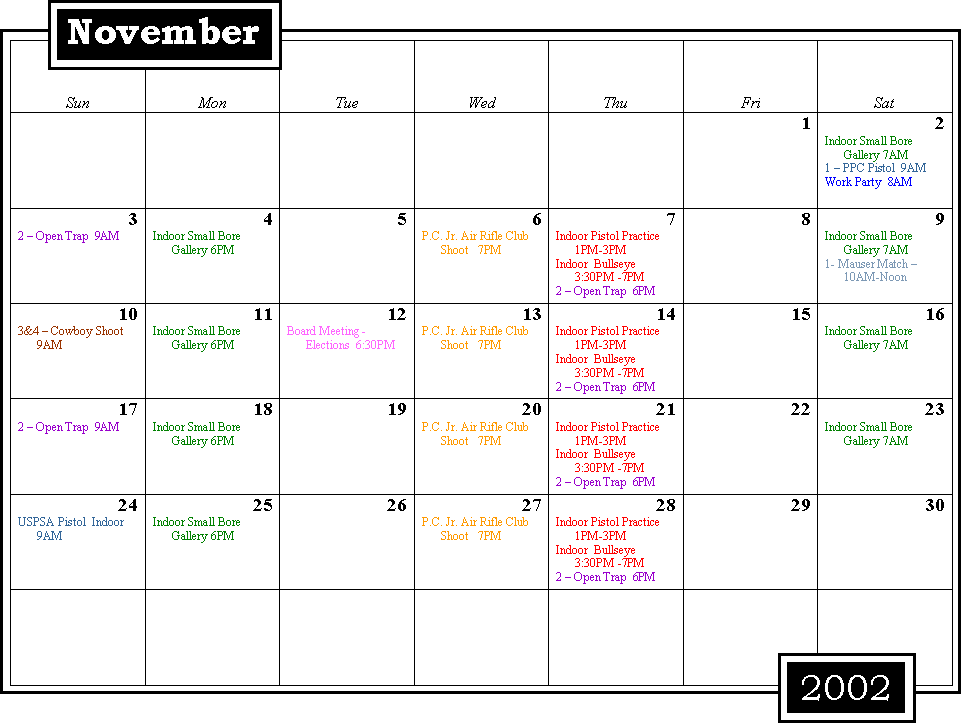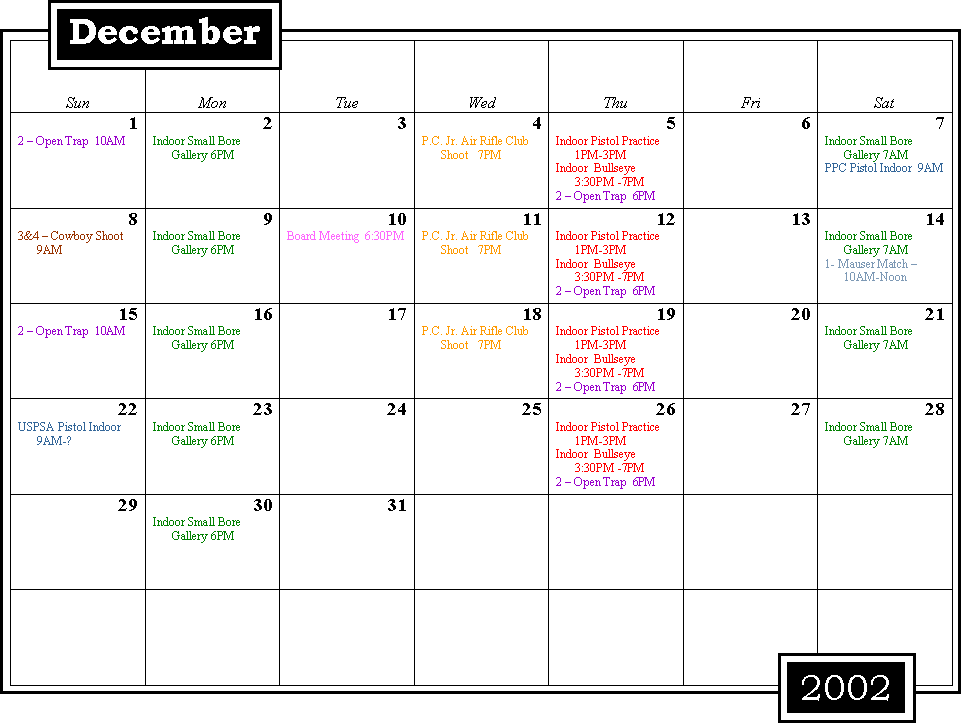 <![if !supportEmptyParas]> <![endif]>
<![if !supportEmptyParas]> <![endif]>
<![if !supportEmptyParas]> <![endif]>