Chillicothe Sportsmen's
Club News February 2003
<![if !supportEmptyParas]> <![endif]>
<![if !supportEmptyParas]> <![endif]>
WEB PAGE    http://www.chillisportsmen.org/
The indoor range is open for informal shooting from 1:00 to 3:00 P. M. on Thursday afternoons. Pistols (no magnum loads or jacketed bullets) and .22 rimfire rifles only. Range fee is $5.00. ALL PERSONNEL MUST WEAR ADEQUATE EAR AND EYE PROTECTION. For additional information, contact Dean Martin at 309-691-5251, days and evenings, or by e-mail at DEANNJUDE@aol.com.
WORK PARTY:   There will be a work party to clean up the indoor range on Saturday, Feb 15, starting at 9:00 a.m.  We will be removing lead from the impact area and vacuuming and mopping the floor.  If you want to get a start on your work hours, call Dean Martin @ 309/691-5251, days or evenings.  Please leave a message on the answering machine.  We use it to screen calls.
The archery range is looking for volunteers to help set up targets on Friday before each 3-D shoot. We are going to set up teams, either two, three or four people on a team. This team will be responsible for setting up 10 targets on Friday before the 3-D shoot each month. Team one might set up the first 10 targets before the first shoot and then they would rotate to targets 11 thru 20. They will be able to use their own imagination when setting these targets as long are placed in a safe manner. The course will be checked for safety before shooters are allowed on the course. We are also looking for people interested in pulling these targets down on Sunday afternoon after each shoot. If you are interested in helping please contact one of the three numbers to sign up for a team or arrange your own team or to help on Sunday and get signed up.  Larry Pollack @ 309/274-9653; Fred Anderson @ 309/579-3250; Greg Howald @ 309/657-7002.
SNOW SHOOT: The Snow shoot will happen on February 16th at the clubhouse.  Registration will be at the CSC Clubhouse from 8 am to 2pm.  Targets will set up on the 15th. If you are interested in helping with setup and/or takedown contact Larry or Fred or Greg at the above numbers.
The 3rd annual YSSI Weekend is set for April 25-27, 2003, at our Club Grounds.  Volunteer HELP is needed on the RANGES (22 rifle, shotgun, archery, high-power rifle, buffalo shooting, muzzle loading rifle, cowboy action pistol), in the KITCHEN (cooks and cleanup), and as Youth Group GUIDES (escort groups to each station during the day on Saturday).  The Club also needs re-loaded shells in applicable shooting areas.  Work Hours will be credited.  Please contact Event CO-chair Bob Bjerke @ (309) 692-1800 with your availability and preferences.
Do you own a pistol or revolver?
Do you feel that you need some Basic Training / Education on using your gun properly and safely?  If so ---
The CSC will be hosting a NRA BASIC PISTOL CLASS during the week of March 17 – 23, 2003, in the Clubhouse.  Class dates and times are:
Monday – March 17    7:30 p.m. to 10:00 p.m. -- classroom
Thursday – March 20  7:30 p.m. to 10:00 p.m. -- classroom
Friday – March 21    7:30 p.m. to 10:00 p.m. -- classroom
Saturday – March 22  9:00 a.m. to Noon or 1:00 p.m. to 4:00 p.m. – range
Sunday – March 23    9:00 a.m. to Noon  or  1:00 p.m. to 4:00 p.m. -- range
Cost is $35.00 per participant.      (Fees due by March 1)      Maximum of 30 participants.
For details / invitation letter contact or see one of the following:  Bob Bjerke @ (309) 692-1800:  Mike James @ (309) 274-6473:  Kevin Monk @ (309) 443-5339 -- all have answering machines – leave a message if  no one is available.
Mauser Matches are held on range #1 each month through April on the 2nd Saturday at 10 AM.  At 50 meters, rules are:  open sights, center-fire, 20 shots standing per relay, re-entry.  Results from the January 11th match:  Kevin Hutchison shot a very respectable 3rd place score of 176-2X with a Brazilian mauser in .30-06 with Lake City Match ammo.  Second place went to Max Koehl, who shot a 189-2X with his M48A Jugo mauser with 1939 Turkish military ball ammo.  In first place was Paul Bishop with a score of 192-3X, shot with his M96 Swedish mauser rifle with reloads.  Come out and shoot with us on the 8th of February!  For more information call Max Koehl at 385-1033
The last day to order for reloading supplies will be February 27, 2003.  Contact me @ 309/274-3082 if you are interested in getting your reloading supplies or new shells.  I will call the order in the next day, February 28.
Start thinking about your League Teams.  It's not that far off.  League Meeting will be April 5, 2003, with Leagues starting April 10.
We are open on Thursday nights – if weather cooperates.  We shoot the 1st & 3rd Sundays except for May when we WILL NOT shoot the 1st Sunday (Bullseye Pistol Match).
Starting in January, there will be USPSA indoor practice on Tuesday nights from 6:00PM to 9:00PM except the 2nd Tuesday of the month.  Cost for participation will be $5.00 per session.  Contact Chuck Varnold at (309) 697-6766 for more information.
Schuetzengilde Treuenbrietzen shoots their traditional New Year's match on the first Sunday of each year.  This match is not always shot with the same type of gun, and smallbore pistol at 25 meters was selected for year's match on the cold afternoon of January 5th.  Club officer Walter Wildgrube has won this match for the last 9 years, but tardiness cost him the win this year.  His score of 83-1X was disqualified since it was not completed during the time allowed for record shooting.  Axel Wilke took the win this year with a score of 83, followed by Klaus Washetzko with 76 and Rudi Werner with 74.  Congratulations to the winners, and to all of the competitors - everybody that survives a 5 January outdoor shoot is a winner.  I trust the shooters had a chance to warm their bellies with some Kuemmerling after the match.  The next match on the schedule is the Spring Match, shot with centerfire revolvers on March 30th.  Good Shooting to all!
<![if !supportEmptyParas]> <![endif]>
   The newsletter and calendar are available for viewing on-line.  Back issues of the newsletter are available as well and the club activities information has been updated.  Check it out.  Also, please let Tim Vik know if you are willing to get the newsletter via e-mail.  This is an excellent way of saving the Club some money by eliminating unnecessary postage charges by getting the electronic version of the newsletter.  Contact Tim via e-mail at sprtsman@mtco.com.
If you have any questions or concerns about your Club you may contact any Club Officer listed below or any board member.
<![if !supportEmptyParas]> <![endif]>
President                              Vice-President                                    Secretary                             Treasurer
Cally Morgan      Charles Varnold         Bob Bjerke        Dale Schroeder
(309) 691-3427               (309) 697-6766                           (309) 692-1800               (309) 274-3082
<![if !supportEmptyParas]> <![endif]>
Please try to get all newsletter information to me by the Sunday following the Monthly Board Meeting.  Microsoft Word 97 is the preferred version, however, Microsoft Works (Windows 98) will suffice.  Call me for my email address.      Thanks!       Bob Bjerke, Secretary.
Acronyms - What the heck do they mean!!???!!?!?
Wonder what all the acronyms used out on the range and in this newsletter mean? This area of the newsletter is dedicated to helping explain these. If I forget some or misidentify them, please let me know.
SASS          Single Action Shooting Society
USPSA         United States Practical Shooting Association
DCM           Department of Civilian Marksmanship (old designation)
CMP           Civilian Marksmanship Program (new designation)
IPSC          International Practical Shooting Confederation
NRA           National Rifle Association
PPC           Police Practical Combat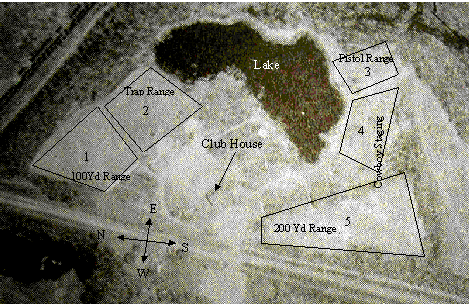 Contact Tim Vik via e-mail at sprtsman@mtco.com if you would like to receive the CSC Newsletter and calendar of events via e-mail at no cost to you.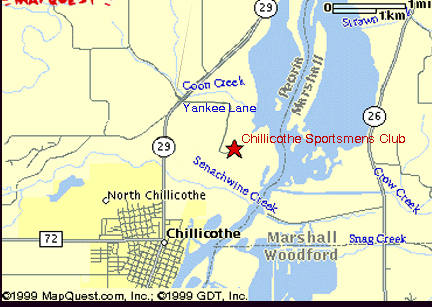 <![if !supportEmptyParas]> <![endif]>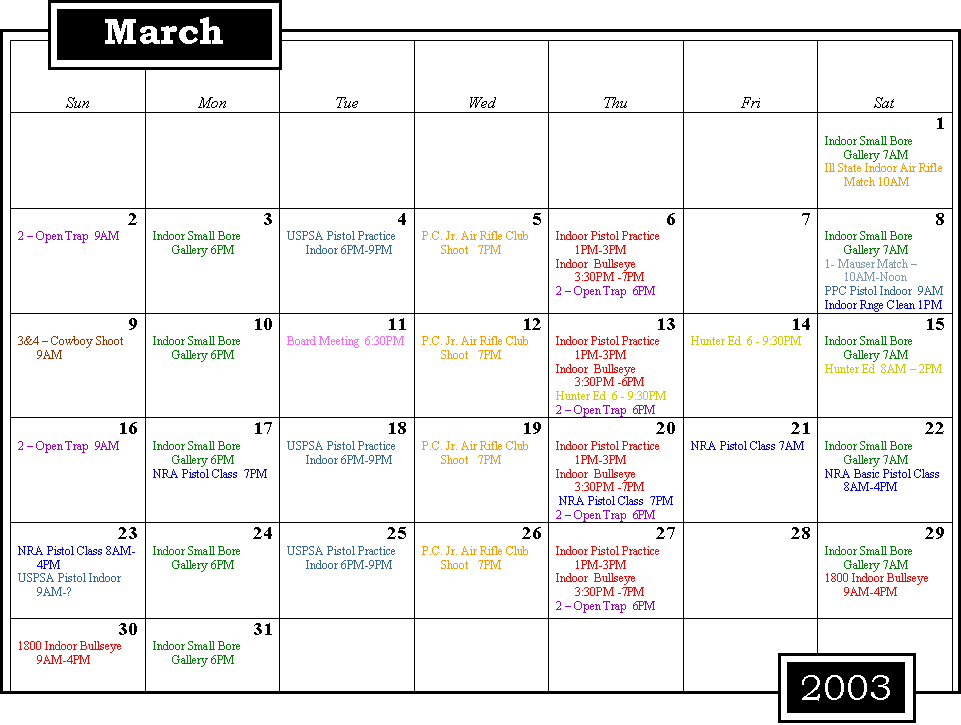 <![if !supportEmptyParas]> <![endif]>
<![if !supportEmptyParas]> <![endif]>
<![if !supportEmptyParas]> <![endif]>