Chillicothe Sportsmen's
Club News MAY 2003
<![if !supportEmptyParas]> <![endif]>
WEB PAGE    http://www.chillisportsmen.org/
Are you aware of pending bills in Springfield that could destroy your right to own or possess many of the common firearms within the State of Illinois?  PENDING CURRENT BILLS are summarized below:
SB 1195 – any firearm having a caliber of 50 or greater, most if not all "semi-automatic assault weapons", most if not all semi-automatic rifles, most if not all semi-automatic shotguns, most if not all semi-automatic pistols, will be banned if this bill becomes law.  The computer printout of this proposed bill is over four pages long and specifically names many of the firearms currently owned by us.  Some of the key words are:  caliber greater than 50 – this means to shotgun owners that all shotguns greater than 410 gauge – GOOD LUCK DUCK HUNTERS!!  Semi-automatic – this means ammunition capacity of more than 5 rounds for shotguns; - any pistol that has the ability to have a detachable magazine attached that protrudes outside of the pistol grip; - any rifle that has a folding or detachable stock, or a bayonet mount, or pistol grip, or a flash suppressor or barrel having a threaded muzzle, or ability of utilizing any detachable magazine having the capacity of greater than 10 rounds - GOOD BYE ALL MILITARY TYPE RIFLES!!  Possession of attachments or devices for banned firearms will also be illegal!!  A few of the more common listed firearms by type / name are AR-15,M-1 Garand, M-1A Match Rifle, M-1 Carbine, Kalashnikovs (all models), Fabrique Nationale (FN/FAL, FN/LAR, FN/FNC), many Glocks, Sieg Sauers, S/W's, Rugers, etc.  Most Inline Muzzleloaders will also be banned: _ _ _
The third reading of SB 1195 has been extended until December 31, 2003.  This means the Senate can call the bill up for another vote anytime they believe that they have enough votes to pass it!!
HB 2356 – any gun bought or sold at any gun show would have to be transferred thru a Federally Licensed Firearms Dealer.  The dealer would have to treat all deals as though he was the seller and follow all applicable laws.  "Gun Show" means the entire premises provided for the event or function, including but not limited to parking areas for the event or function, that is sponsored to facilitate in whole or in part, the purchase, sale, offer for sale, any collection of firearms at which: _ _ _
HB 2532 – any person/business who buys or sells firearms on more than an occasional basis must be registered/licensed (department form) as a State Firearms Dealer (@$300 for 3 years payable in advance with the application and renewable every 3 years), be fingerprinted and pay a fingerprinting processing fee to be determined after the bill becomes law and must report all transactions to the Illinois State Police.  The license will only be good for a specific location.  Any additional locations will require additional licenses with all applicable zoning laws being observed and followed.  Records must be maintained and given to any officer or employee, state or local, upon demand, who is invol with the ordinances pertaining to firearms.
PLEASE contact your STATE SENATOR(S) and STATE REPRESENTATIVE(S) and POLITELY tell them to VOTE NO on these THREE BILLS and to VOTE NO on any and all future bills that will destroy your right to legally own/possess any and all currently legal firearms within the State of Illinois.  Periodic polite and friendly written/telephonic reminders to them about your position on proposed firearms related issues would also be advisable.  Their local telephone numbers are listed in your telephone book.  Their office can give you their Springfield telephone number and email address.
Web sites for additional information and details relating to these specific bills are:
http://www.isra.org    and    http://www.legis.state.il.us/
Trap League has started.  Come out and watch everyone have a good time.  Some teams always need a sub – so throw your gun and shells into your car – you might be able to shoot.
The annual 20 gauge and smaller trap shoot is set for May 18.  Shooting starts at 9:00 AM.
The second annual John Bartley Memorial Shoot is scheduled for Saturday, June 7 (Sporting Clays) at Oak Ridge Sportsman's Club and Sunday, June 8 (Trap) at CSC with rain dates set for June 21 & 22, if needed.  For more information and to pre-register contact – Arnie Burger at (309) 685-6765.
The archery range is looking for volunteers to help set up targets on Friday before each 3-D shoot. We are going to set up teams, either two, three or four people on a team. This team will be responsible for setting up 10 targets on Friday before the 3-D shoot each month. Team one might set up the first 10 targets before the first shoot and then they would rotate to targets 11 thru 20. They will be able to use their own imagination when setting these targets as long are placed in a safe manner. The course will be checked for safety before shooters are allowed on the course. We are also looking for people interested in pulling these targets down on Sunday afternoon after each shoot. If you are interested in helping please contact one of the numbers to sign up for a team or arrange your own team or to help on Sunday and get signed up.  Larry Pollack @ 309/274-9653; Fred Anderson @ 309/579-3250.
The next Archery 3-D shoot is Saturday, May 17 and Sunday, May 18. 
Lead has been salvaged from the indoor range back stop.  The lead has been cast into ingots weighing just over one pound each.  THESE INGOTS ARE FOR SALE @ $0.25 PER INGOT.  If you desire some re-casting lead, contact Dean Martin @ 309/691-5251.
Weekly practice begins at 4:00 p.m., on Wednesday afternoons on Range 1.
This event starts Thursday, May 1, from 4:00 to 7:00 p.m.
The monthly Bowling Pin Shooting Competition continues on Saturday May 10, at 9:00 a.m.
See you at 10:00 a.m. on Range 1 for the monthly match on Saturday, May 10.
Monthly match, starts Sunday, May 18, 9:00 a.m., on Range 5.
Monthly match starts at 7:00 a.m. on Range 1 on May 17.
Sunday, May 18, 9:00 a.m., on Ranges 3 & 4.
Sunday, May 18, 9:00 a.m., on Ranges 3 & 4.
   The newsletter and calendar are available for viewing on-line.  Back issues of the newsletter are available as well and the club activities information has been updated.  Check it out.  Also, please let Tim Vik know if you are willing to get the newsletter via e-mail.  This is an excellent way of saving the Club some money by eliminating unnecessary printing and postage charges by getting the electronic version of the newsletter.  Contact Tim via e-mail at sprtsman@mtco.com.
If you have any questions or concerns about your Club you may contact any Club Officer listed below or any board member.
<![if !supportEmptyParas]> <![endif]>
President                              Vice-President                                    Secretary                             Treasurer
Cally Morgan      Charles Varnold         Bob Bjerke        Dale Schroeder
(309) 691-3427               (309) 697-6766                           (309) 692-1800               (309) 274-3082
Many of you newer members and some of you older members have provided the Club with your email address.  The Club will be emailing you your monthly newsletter.  You will also continue to receive a hard copy of the newsletter, until we hear from you that the email version is sufficient.  Please let us know that you received your email version and it is sufficient so that the Club can delete your name from the club newsletter printing and mailing list.  This will save the Club money.  Tim Vik, is the Club email coordinator.  His email address is sprtsman@mtco.com.  Thanks!!
Acronyms - What the heck do they mean!!???!!?!?
Wonder what all the acronyms used out on the range and in this newsletter mean? This area of the newsletter is dedicated to helping explain these. If I forget some or misidentify them, please let me know.
SASS          Single Action Shooting Society
USPSA         United States Practical Shooting Association
DCM           Department of Civilian Marksmanship (old designation)
CMP           Civilian Marksmanship Program (new designation)
IPSC          International Practical Shooting Confederation
NRA           National Rifle Association
PPC           Police Practical Combat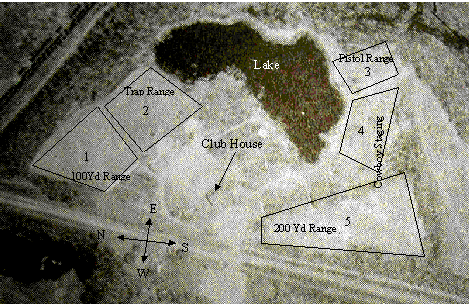 Contact Tim Vik via e-mail at sprtsman@mtco.com if you would like to receive the CSC Newsletter and calendar of events via e-mail at no cost to you.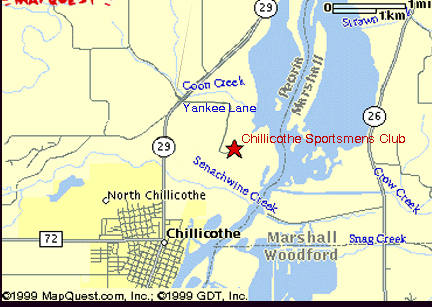 <![if !supportEmptyParas]> <![endif]>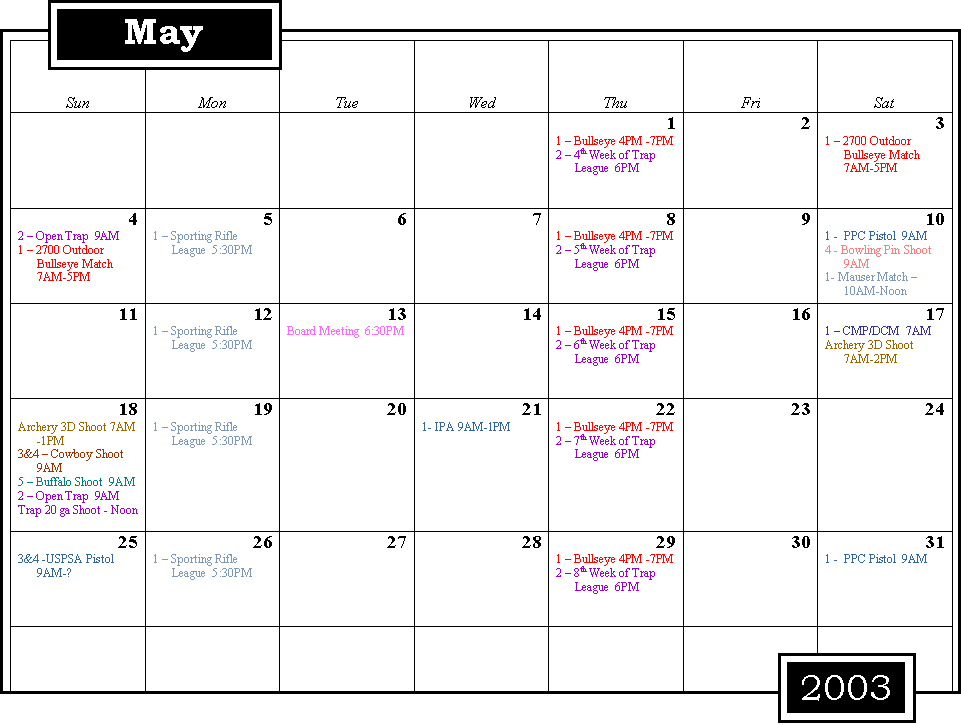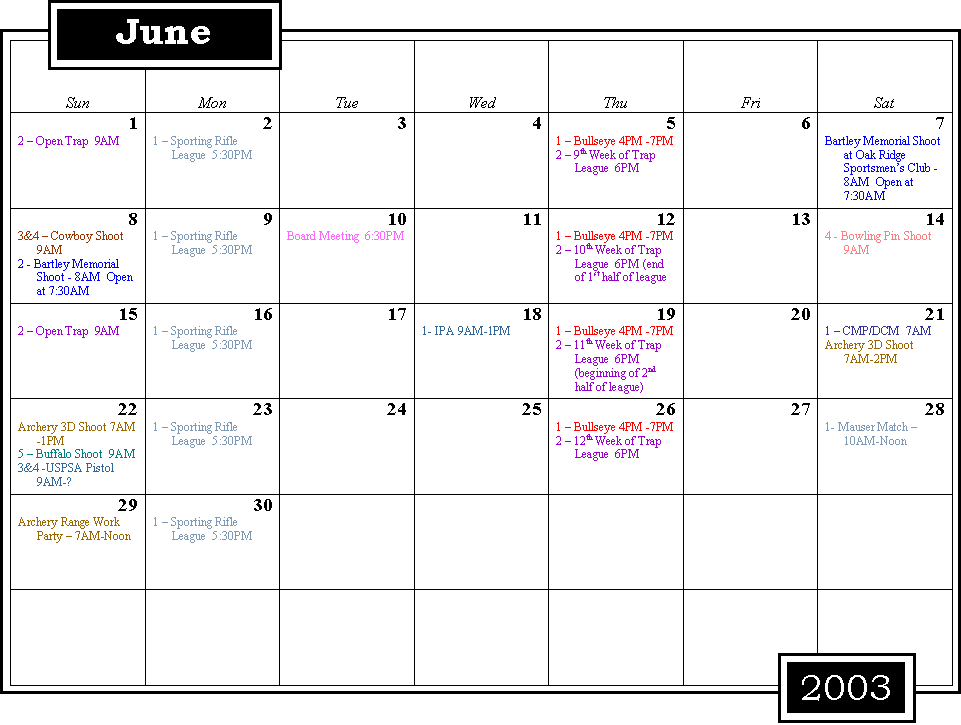 <![if !supportEmptyParas]> <![endif]>
<![if !supportEmptyParas]> <![endif]>
<![if !supportEmptyParas]> <![endif]>