Chillicothe Sportsmen's
Club News JULY 2003
<![if !supportEmptyParas]> <![endif]>
<![if !supportEmptyParas]> <![endif]>
WEB PAGE    http://www.chillisportsmen.org/
<![if !supportEmptyParas]> <![endif]>
Our Club recently lost Life Member CALVIN (CAL) LOSER after a prolonged battle against cancer.  Cal was the Club's Gun Show Director and a strong supporter of all of the Club's programs.  The Chillicothe Sportsmen's Club will miss him.  The Club expresses its sincere condolences to his loving widow, Carol.
THE PISTOL AND 200 YARD RANGE'S WILL BE INTERMITTIENTLY CLOSED FOR BERM WORK DURING JULY WHEN THE BULLDOZER IS PRESENT.  WATCH FOR THE RANGE CLOSED SIGN.  SORRY FOR ANY INCONVENIENCE.
The Club has experienced some problems with a few members forgetting to relock the gate when leaving the grounds.  Please take the time to relock the gate upon leaving.  Thank you.
Because of the efforts of everyone, current State Gun Ban pending legislation has been tabled in Springfield.  HOWEVER, IT HAS NOT GONE AWAY!  Bills detrimental to our legal rights to own and use most firearms could resurface at any time.  Please remember to make periodic POLITE and FRIENDLY written/telephonic reminders to your legislators about your position on proposed firearms related issues.  Their local telephone numbers are listed in your telephone book.  Their office can give you their Springfield telephone number and email address.
Web sites for additional information and details relating to firearms ownership related bills are:
http://www.isra.org    and    http://www.legis.state.il.us/
Sporting Rifle shoots on Monday's at 5:30 p.m.
Gary Singley, current Sporting Rifle Director, is moving to Alabama.  Don Olson is taking his position as the new Sporting Rifle Director.
A special thanks to all who helped with the John Bartley Memorial Shoot.
Special thanks to everyone who helped on the Trap Range at the Youth Shoot.
Special thanks to everyone who helped unload targets (birds) on Thursday morning when most of our members were at work.
Leagues will be into the second ten week session when you receive this news letter.
Remember, we will shoot on Friday, July 4th starting at 9:00 a.m.  We will have a 50 bird derby starting at 11:30 a.m. plus money shoots and practices before and after the program.
Remember that the Thursday evening Trap League teams can always use subs so come out and fill in.  Questions – contact Dale Schroeder @ (309) 274-3082.
The next Archery 3-D shoot is Saturday & Sunday, July 19 & 20.
<![if !supportEmptyParas]> <![endif]>
Lead has been salvaged from the indoor range back stop.  The lead has been cast into ingots weighing just over one pound each.  THESE INGOTS ARE FOR SALE @ $0.25 PER INGOT.  INGOTS ARE STILL AVAILABLE.  If you desire some re-casting lead, contact Dean Martin @ 309/691-5251.
This event continues on Thursday evenings, from 4:00 to 7:00 p.m.
The monthly Bowling Pin Shooting Competition continues on the 2nd Saturday, at 9:00 a.m.
Mauser Matches: are held on range #1 on the 4th Saturday each month at 10 AM.  Future match dates are: July 26th, August 23, September 27.  Matches then go back to the 2nd Saturday of the month beginning with October 11.  Rules: 50 meters, open sights, center-fire, 20 shots standing per relay, re-entry.  Questions, call Max Koehl @ (309) 385-1033.
Monthly match starts at 9:00 a.m., on Range 5.
Monthly match starts at 7:00 a.m., on Range 1.
Monthly match starts at 9:00 a.m., on Ranges 3 & 4.
The Club has been experiencing a rash of postage due returned newsletters in the recent months.  If you have moved, or are moving, please let us know your new address.  The Postal Service does not forward newsletters and bills the Club, at the 1st Class rate, for each returned newsletter.  The Club is paying postage twice and you are not receiving your monthly newsletter.  Mail your new address to the Club at P.O. Box 13, Chillicothe, IL 61523 or call one of our officers with it.  Thanks.
   The newsletter and calendar are available for viewing on-line.  Back issues of the newsletter are available as well and the club activities information are periodically updated.  Check it out.  The web site address is listed at the top of each monthly newsletter.
Many of you newer members and some of you older members have provided the Club with your e-mail address.  The Club will be e-mailing you your monthly newsletter.  If you have provided your e-mail address and have not received your monthly newsletter via e-mail, please let us know via e-mail so that we can get your correct e-mail address. (Some of the e-mailed newsletters have come back as undeliverable due to a bad e-mail address)  You will also continue to receive a hard copy of the newsletter, until we hear from you that the e-mail version is sufficient.  The Club can then delete your name from the club newsletter printing and mailing list.  This will save the Club money.  Tim Vik, is the CLUB WEBMASTER and E-MAIL coordinator.  His E-MAIL address is sprtsman@mtco.com.  Thanks!!
<![if !supportEmptyParas]> <![endif]>
If you have any questions or concerns about your Club you may contact any Club Officer listed below or any board member.
<![if !supportEmptyParas]> <![endif]>
President                              Vice-President                                    Secretary                             Treasurer
Cally Morgan      Charles Varnold         Bob Bjerke        Dale Schroeder
(309) 691-3427       (309) 697-6766             (309) 692-1800       (309) 274-3082
Acronyms - What the heck do they mean!!???!!?!?
Wonder what all the acronyms used out on the range and in this newsletter mean? This area of the newsletter is dedicated to helping explain these. If I forget some or misidentify them, please let me know.
SASS          Single Action Shooting Society
USPSA         United States Practical Shooting Association
DCM           Department of Civilian Marksmanship (old designation)
CMP           Civilian Marksmanship Program (new designation)
IPSC          International Practical Shooting Confederation
NRA           National Rifle Association
PPC           Police Practical Combat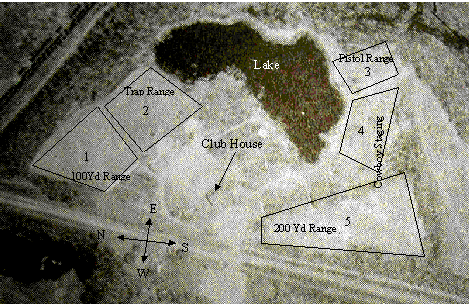 Contact Tim Vik via e-mail at sprtsman@mtco.com if you would like to receive the CSC Newsletter and calendar of events via e-mail at no cost to you.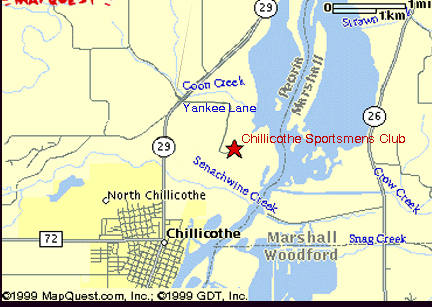 <![if !supportEmptyParas]> <![endif]>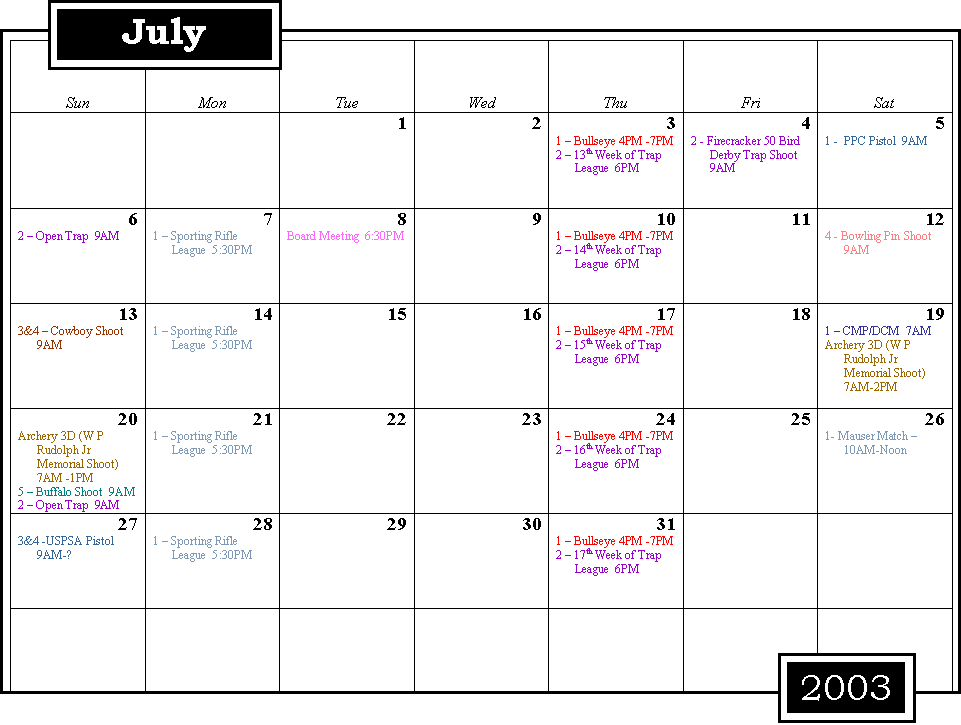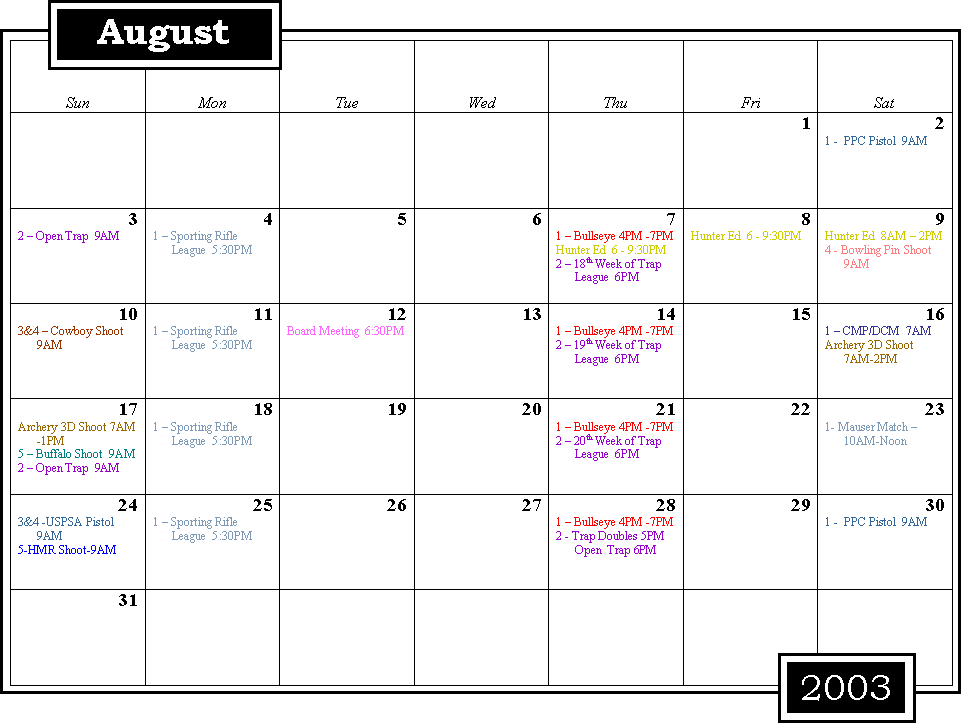 <![if !supportEmptyParas]> <![endif]>
<![if !supportEmptyParas]> <![endif]>
<![if !supportEmptyParas]> <![endif]>