Chillicothe Sportsmen's
Club News APRIL 2004
<![if !supportEmptyParas]> <![endif]>
<![if !supportEmptyParas]> <![endif]>
Club members; remember to introduce yourselves to our New Members when you see them.  Let's make them feel welcome to our fraternity of sports enthusiasts.  The Club still has a few openings (approximately 20) left before we reach our 450 Annual Members limit.
<![if !supportEmptyParas]> <![endif]>
We have experienced some major vandalism recently.  Someone has used our building's external security lights for target practice.  These lights were not cheap to replace.  Our buildings & grounds security camera system is in the process of being upgraded to give us better 24/7 coverage.
If you are caught vandalizing/destroying Club property on film, or by a Club Member, you will lose your Club Membership and could be prosecuted for Criminal Damage to Property.  This is a Felony.  Is vandalism/destruction of club property worth these kinds of problems??  NO!!
The Club is in the process of obtaining WRITTEN bids for the annual mowing contract.  The bids may be submitted 3-ways:  a) all of the grounds (main grounds & archery range); b) main grounds only; c) archery range only.  ALL BIDS ARE DUE BY WEDNESDAY, APRIL 7, 2004 TO ANY OF THE FOLLOWING BOARD COMMITTEE MEMBERS:  CHARLES VARNOLD 309/697-6766; KEVIN MONK 309/443-5339; PAUL BRENKMAN 309/383-2395.  If you have any questions call one of these three committee members.
Be sure to check out this month's and next month's included calendars for All Scheduled Archery, Pistol, Rifle, Shotgun, and Other Events and Starting Times.
The semi-annual Gun Show is set for April 3 & 4, 2004, 8:00 a.m. to 4:00 p.m. in the Clubhouse.  Gun Show Work Party's are set for Friday, April 2, 9:00 a.m. till done to clean and setup for the Show and Monday, April 5, 9:00 a.m. till done to take down and cleanup from the Show.  Desserts (Pies & Cakes) are also needed for the Show Kitchen.  Work Hours Credits will be given for help and desserts (1/2 hour per dessert).  Contact our new Gun Show Manager, Clayton Dickerson @ 1-800-747-5893 or Dennis Loser @ (309) 274-2721 if you are willing to help.
The Archery Range is always looking for volunteers to help setup before & take down after the monthly events.  Help is also needed during the events.  Work hours will be credited.  Those interested in helping with the setup and/or takedown or questions -- contact Fred Anderson @ (309) 579-3250; Larry Pollack @ (309) 274-9653; Greg Howald @ (309) 657-7002.
Results of the March competition based on the recently instituted handicap system were:
First:    Phil Burris          VZ24 Mauser          8x57mm        203-1X
Second:   John Wiesbrock       M48A Mauser          8x57mm        202-0X
Third:    Ron Anderson         M48  Mauser          8x57mm        201-3X
<![if !supportEmptyParas]> <![endif]>
<![if !supportEmptyParas]> <![endif]>
Paul Bishop won the Special Prize for the highest score shot with a Mosin-Nagant.  Congratulations to Paul.
The April Match, will feature a Special Prize for the person who fires the highest score shot, during a Relay, using a rifle with a fixed bayonet attached.  If you have a bayonet for your rifle, bring it and try your luck.
Questions – contact Max Koehl @ (309) 385-1033.  Next Match:  March 13, 10:00 a.m.
Just a reminder – Trap League Meeting is Saturday, April 3, 11:00 a.m.  MARK YOUR CALENDAR!
There are still openings for individual participants and teams.
We are also looking for 1 or 2 people to work on the Trap Range (loading the trap machines, scoring & pulling targets for the shooters, etc.) during the Thursday Night League Events and on some 1st & 3rd Sunday Morning Events.  Volunteers must have their own transportation and be a reliable worker.
A TRAP WORK PARTY is set for Saturday, April 3, 8:00 a.m. (rain date is Saturday, April 10) to clean up the Trap Building & Grounds before the League starts.  Bring, rakes, shovels, saws, wheelbarrows, gloves, etc., and plenty of manpower.
Questions – contact Dale Schroeder @ (309) 274-3082 or at the Trap Range on Thursday nights or on the 1st & 3rd Sunday mornings.
The 4th annual YSSI Weekend is set for April 23-25, 2004, at the Club Grounds.  Volunteer HELP is needed on the RANGES (22 rifle, shotgun, archery, high-power rifle, muzzle-loading rifle, buffalo shooting, in the KITCHEN (cooks and cleanup), and as Group GUIDES to the various event stations.  Work hours will be credited.  Questions – contact Bob Bjerke @ (309) 692-1800.
If you have moved, or are moving, please let us know your new address.    Please mail your new address to the Club at P.O. Box 13, Chillicothe, IL 61523 or call one of our officers with it.  If you call and get an answering machine, please leave your telephone number also.  Sometimes the machines are unable to clearly record your message.  Thanks.
   The newsletter and calendar are available for viewing on-line.  Back issues of the newsletter are available as well and the club activities information are periodically updated.  Check it out.  The web site address is listed at the top of each monthly newsletter.
Many of you newer members and some of you older members have provided the Club with your e-mail address.  The Club will be e-mailing you your monthly newsletter.  If you have provided your e-mail address and have not received your monthly newsletter via e-mail, please let us know via e-mail so that we can get your correct e-mail address. (Some of the e-mailed newsletters have come back as undeliverable due to a bad e-mail address)  You will also continue to receive a hard copy of the newsletter, until we hear from you that the e-mail version is sufficient.  The Club can then delete your name from the club newsletter printing and mailing list.  This will save the Club money (just over $.50 per newsletter).  Tim Vik is the CLUB WEBMASTER and E-MAIL coordinator.  His E-MAIL address is sprtsman@mtco.com.  Thanks!!
The Club Website also has Club event and general Club information on it.
If you have any questions or concerns about your Club you may contact any Club Officer listed below or any board member.
<![if !supportEmptyParas]> <![endif]>
President                              Vice-President                                    Secretary                             Treasurer
Dale Schroeder    Charles Varnold         Bob Bjerke        Richard Powell
(309) 274-3082       (309) 697-6766             (309) 692-1800       *(309) 697-2889*
*Corrected Telephone Number – Sorry for the earlier goof*
Acronyms - What the heck do they mean!!???!!?!?
Wonder what all the acronyms used out on the range and in this newsletter mean? This area of the newsletter is dedicated to helping explain these. If I forget some or misidentify them, please let me know.
SASS          Single Action Shooting Society
USPSA         United States Practical Shooting Association
DCM           Department of Civilian Marksmanship (old designation)
CMP           Civilian Marksmanship Program (new designation)
IPSC          International Practical Shooting Confederation
NRA           National Rifle Association
PPC           Police Practical Combat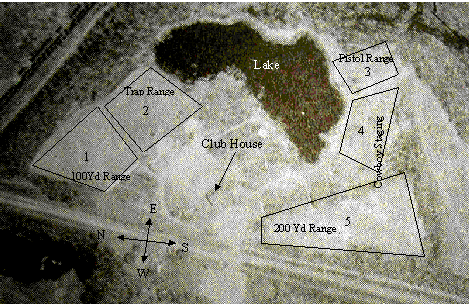 Contact Tim Vik via e-mail at sprtsman@mtco.com if you would like to receive the CSC Newsletter and calendar of events via e-mail at no cost to you.
<![if !supportEmptyParas]> <![endif]>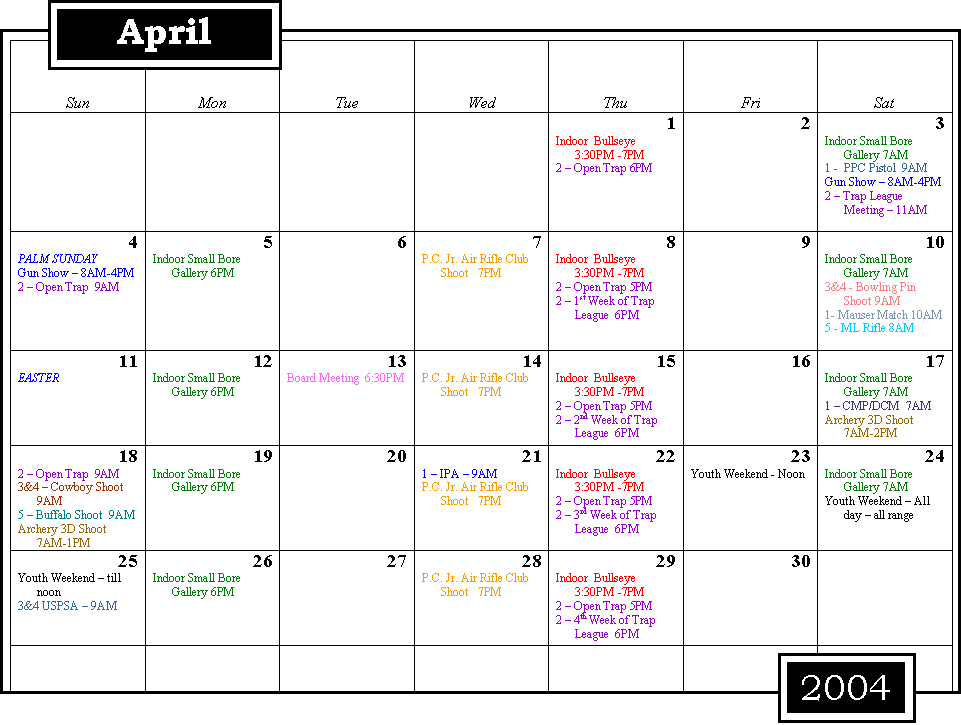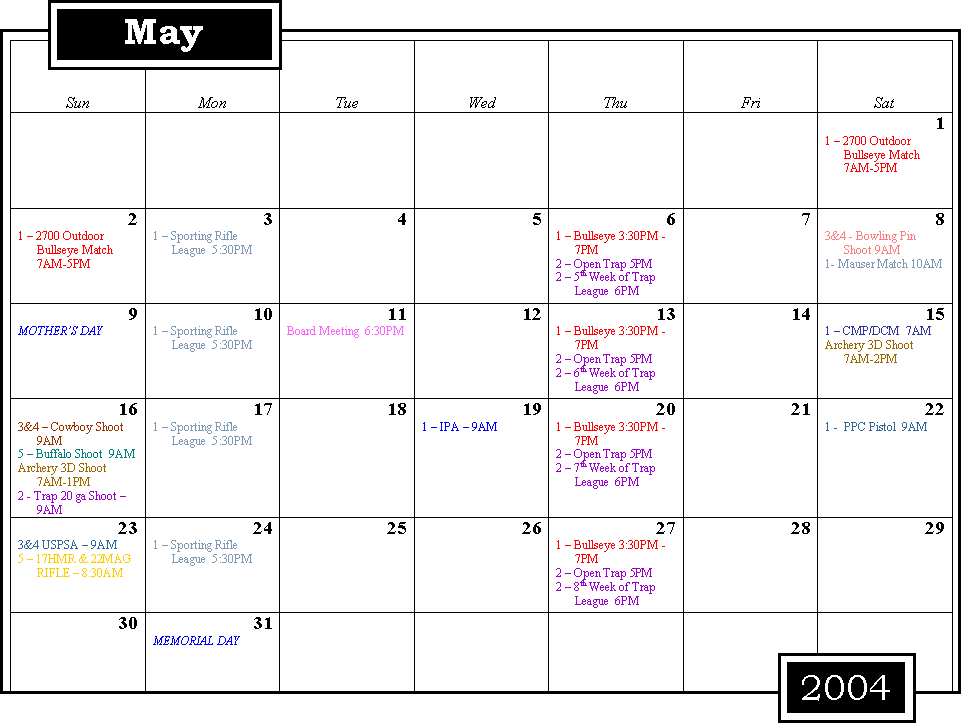 <![if !supportEmptyParas]> <![endif]>
<![if !supportEmptyParas]> <![endif]>
<![if !supportEmptyParas]> <![endif]>