Chillicothe Sportsmen's
Club News JUNE 2004
New Event:  ATA Trap Shoot, 9AM, Saturday, June 12.  Questions – contact Dale Schroeder @ (309) 369-6569.
OUR CLUB WEBSITE CONTAINS THE CLUB BY-LAWS, CLUB GROUND RULES, AND CLUB RANGE RULES as well as much additional information about our Club's activities. Take the time to look at them.
RANGE SIGNAGE:  Large Signs with The Club's General Range Rules and Specific Range Rules for Each Range are in the process of being made.  They will be posted at each Range upon completion.
MARK YOUR CALENDAR!  On Saturday, June 19th, Armalite and Springfield Armory will be at the Midwest Gun Collectors Association (MGCA) Range, located just inside of the southern end of the Marshall County Line and Route 26, from 9:00 a.m. to 3:00 p.m.  You will have the opportunity to shoot most of their firearms during this event/demonstration.
FAMILY MEMBERSHIP:  A clarification of our Club's Family Membership policy is:  A member's family, spouse and minor children, and family guests are entitled to the use our facilities when the member is present and only when the member is present.  Minor Children upon obtaining their drivers license are eligible to become Junior Members, $5.00 per year, upon application.  Children upon graduation from high school/18th birthday are expected to apply for their own ANNUAL MEMBERSHIP, subject to the Club's Membership By-Laws, if they desire to continue using the Club's facilities.  There have been recent occurrences where members have permitted their older children to use their gate key to obtain entrance to the Club Grounds without the member being present.  PLEASE DO NOT GIVE/LEND YOUR GATE KEY TO YOUR CHILD/CHILDREN/OTHER GUESTS TO USE THE FACILITIES WITHOUT YOU, THE MEMBER, BEING ON THE GROUNDS WITH HIM/HER/THEM.  Individuals who are not Club Members will be directed to leave the Club's Grounds' if the Club Member is not present.
CLUB LAKE:  The FISHING REGULATIONS are posted on the Entrance Gate and summarized below:
          No minnow fishing.
          No bass may be taken from the lake at this time.
          Only 2 Catfish & 6 pan fish (Bluegill &/or Crappie in aggregate) may be taken.
          Violators should be reported to one of the Club Officers or Directors.
The Club Lake is for the enjoyment of all members & not for just a few fish hogs!!
P.S. - SPORTSMEN DON'T LITTER!
COWBOY TOWN WALL (PISTOL RANGE):  Upon construction completion, this area will be made available for general member use.  Only pistol caliber loads may be used in this area.  If the membership starts shooting up the wall, then this area will be posted as not available for general member use.  Make sure any and all targets set behind the doors or windows are far enough back that the bullets impact in the back of the impact area and do not richoet back towards you.  DO NOT place any targets in front of or against the Wall.
WORK DATES:  Work dates are tentatively set for the weekend of July 30 – August 1.  The bullet impact area at the rear of Range 1 needs to be cleared of rocks and built up to preclude rounds from going thru the trees behind the Range.  We are trying to obtain the use of applicable heavy equipment for this weekend.
WORK HOURS:  Mike James, our Club House Maintenance Director, needs individuals experienced in tuck-pointing (club house walls) and plumbing (faucet repair/replacement).  His phone is (309) 274-6473.
Individuals with weed whackers are needed to trim around areas (buildings and trees) where the mowers cannot reach.  This project will be ongoing throughout the summer season.  Contact any Board Officer or Board Member for crediting your hours for doing this project.
Be sure to check out this month's and next month's included calendars for All Scheduled Archery, Pistol, Rifle, Shotgun, and Other Events and Starting Times.
Our Shooting Brothers in Treuenbrietzen, Germany competed in a muzzleloading district championship in nearby Beliz on May 15th.  The Club team consisted of Walter Wildgrube, Bernd Rossner, and Arno Engel.  The Treuenbrietzen Team won First Place in the Team Match and Walter also took First Place in his age class.  Congratulations to our three victorious friends!  All three have made more than one visit to our Club in the past years, and we look forward to a visit from Arno and his wife, Gundula, again this fall
Results of the May competition based on the recently instituted handicap system were:
First:    John Wiesbrock       Yugo M48 Mauser            8x57 Ball                  216-0X
Second:   Cliff Wilcox         Brazilian Mauser           .30-06 Reloads             209-3X
Third:    Joe Kautz            Mosin-Nagant Carbine Short Range 7.62x54R Ball  208-3X
Paul Bishop won the Special Prize for the highest score shot from the prone position. Congratulations to Paul.  We will miss Paul as he is deploying to Kuwait for the next 3 months.
The June Match (special note: matches will be on the fourth Saturday thru the summer and early fall), will feature a Special Prize for the person who fires the highest score from a rifle with peep sights concurrently with the regular Mauser Match.  These scores will be only used for the special award because peep sights are not permitted for the regular mauser matches.
Questions – contact Max Koehl @ (309) 385-1033.  Next Match:  June 26, 10:00 a.m.
Some of our members have moved to a new address and have not notified the Club.  The Post Office returns your monthly club newsletter and charges the Club $ .37 for each newsletter returned.  The Club then has to again pay $ .37 to forward this returned newsletter to you.  These fees are in addition to the original printing and standard rate postage charges.
If you have moved, or are moving, please let us know your new address.    Please mail your new address to the Club at P.O. Box 13, Chillicothe, IL 61523 or call one of our officers with it.  If you call and get an answering machine, please leave your telephone number also.  Sometimes the machines are unable to clearly record your message.  Thanks.
   The newsletter and calendar are available for viewing on-line.  Back issues of the newsletter are available as well and the club activities information are periodically updated.  Check it out.  The web site address is listed at the top of each monthly newsletter.
Many of you newer members and some of you older members have provided the Club with your e-mail address.  The Club will be e-mailing you your monthly newsletter.  If you have provided your e-mail address and have not received your monthly newsletter via e-mail, please let us know via e-mail so that we can get your correct e-mail address. (Some of the e-mailed newsletters have come back as undeliverable due to a bad e-mail address)  You will also continue to receive a hard copy of the newsletter, until we hear from you that the e-mail version is sufficient.  The Club can then delete your name from the club newsletter printing and mailing list.  This will save the Club money (just over $.50 per newsletter).  Tim Vik is the CLUB WEBMASTER and E-MAIL coordinator.  His E-MAIL address is sprtsman@mtco.com.  Thanks!!
The Club Website also has Club event and general Club information on it.
If you have any questions or concerns about your Club you may contact any Club Officer listed below or any board member.
<![if !supportEmptyParas]> <![endif]>
President                              Vice-President                                    Secretary                             Treasurer
Dale Schroeder    Charles Varnold         Bob Bjerke        Richard Powell
*(309) 369-6569*     (309) 697-6766             (309) 692-1800       (309) 697-2889
*Temporary Telephone Number
Acronyms - What the heck do they mean!!???!!?!?
Wonder what all the acronyms used out on the range and in this newsletter mean? This area of the newsletter is dedicated to helping explain these. If I forget some or misidentify them, please let me know.
SASS          Single Action Shooting Society
USPSA         United States Practical Shooting Association
DCM           Department of Civilian Marksmanship (old designation)
CMP           Civilian Marksmanship Program (new designation)
IPSC          International Practical Shooting Confederation
NRA           National Rifle Association
PPC           Police Practical Combat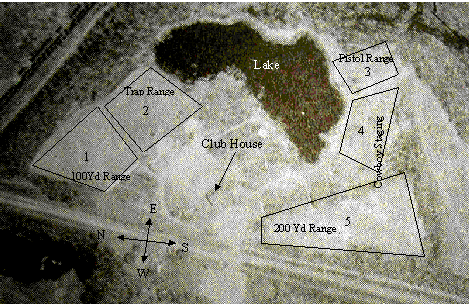 Contact Tim Vik via e-mail at sprtsman@mtco.com if you would like to receive the CSC Newsletter and calendar of events via e-mail at no cost to you.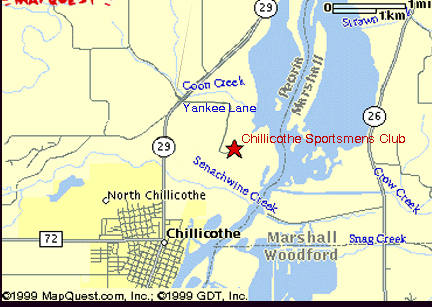 <![if !supportEmptyParas]> <![endif]>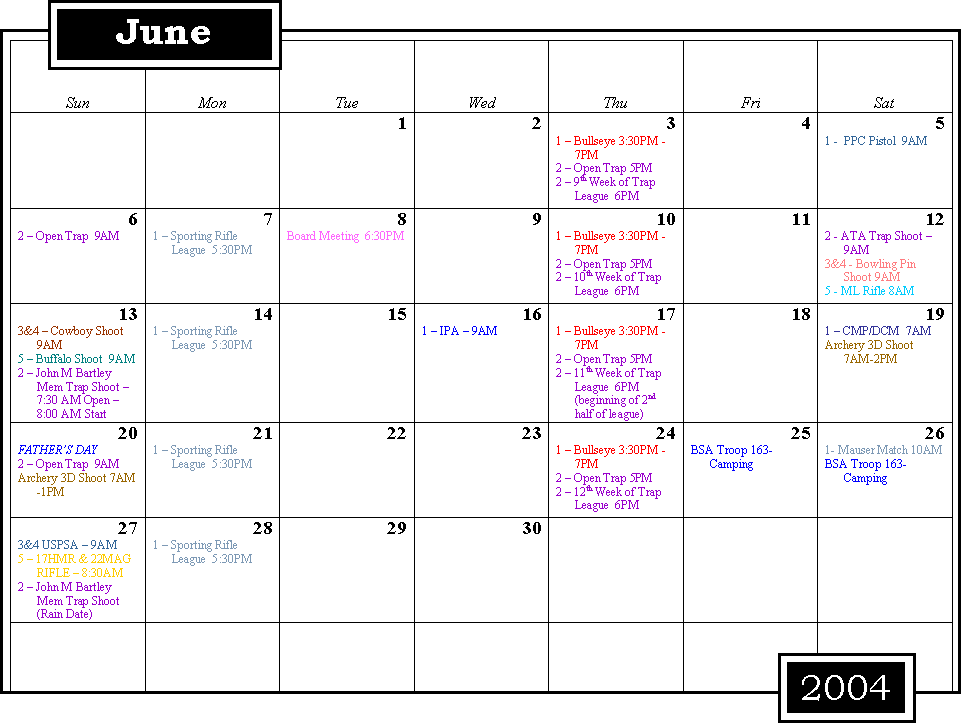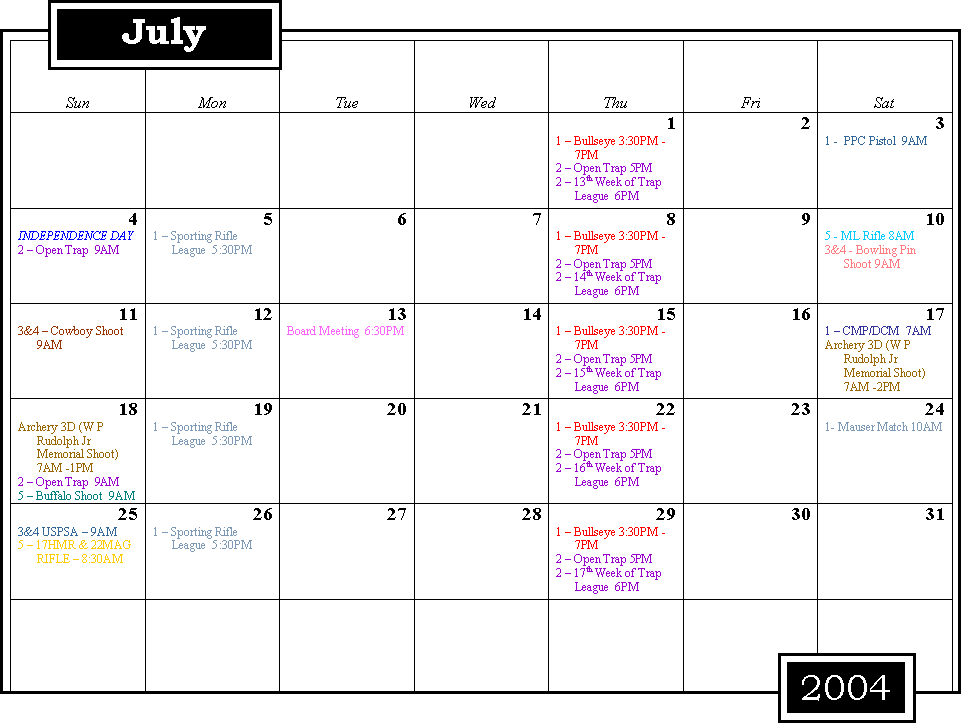 <![if !supportEmptyParas]> <![endif]>
<![if !supportEmptyParas]> <![endif]>
<![if !supportEmptyParas]> <![endif]>