Chillicothe Sportsmen's
Club News AUGUST 2004
MAKE SURE YOU ARE REGISTERED TO VOTE AND THAT YOU DO VOTE ON NOVEMBER 2, 2004 ELECTION DAY.  There are candidates for State & Federal Office's who are VERY STRONGLY ANTI 2ND AMENDMENT (ANTI-GUN).  If you desire to retain your 2nd Amendment Rights, then you need to help make sure these ANTI 2ND AMENDMENT (ANTI-GUN) Candidates are NOT ELECTED to any State or Federal Office.  REMEMBER:  REGISTER TO VOTE and VOTE – November 2nd.
Thanks to ALL who helped on ALL Ranges with the Boy Scout weekend of June 26.
NEW RANGE RULES SIGNS have been posted on ALL RANGES.  Please pay attention and follow the rules.  Rules violations will not be tolerated.  Let's keep everyone, both shooters and non-shooters, safe. 
RANGE #5 will be closed the weekend of July 31 & August 1 for construction/expansion of part of the Range to 300 yards.  The other ranges will be open and available for use.
The previously proposed general work weekend of July 30 – August 1 has been cancelled.
Hunter Education Class:  A class will be held on August 12-14 in the Club House.  For information/reservation contact Lowell Bennett @ (309) 274-5586.
The Lake will be closed to Club Members on Saturday, August 14, 7:00 am to 4:00 pm as the Chillicothe Ducks Unlimited Club will be using the Pavilion & Lake for its annual youth event.
NEED WORK HOURS:  Mike James, our Club House Maintenance Director, needs individuals experienced in painting walls after tuck pointing is completed, general carpentry, and plumbing.  His phone is (309) 274-6473.  If you have any of these or other skills that would be helpful in building maintenance/repair, please contact Mike and offer your services.
Individuals with weed whackers are needed to trim around areas (buildings and trees) where the mowers cannot reach.  This project will be ongoing throughout the summer season.  Contact any Board Officer or Board Member for crediting your hours for doing this project.
Be sure to check out this month's and next month's included calendars for All Scheduled Archery, Pistol, Rifle, Shotgun, and Other Events and Starting Times.
Monday's:  Sporting Rifle, 5:30 pm.
Thursday's:  Outdoor Bull's-eye, 3:30 pm. & Trap League, 6:00 pm.  OPEN TRAP PRACTICE, 5:00 pm.
Saturday's & Sunday's:  Many different pistol, rifle, archery, and shotgun events on various weekends and starting times.
Even if you do not plan to compete in any of these events, please take the time to come out and observe them.  You may find an area of interest that you may want to try later.  The participants and directors' will be more than willing to explain their respective event to you.  You may even get to try the event for yourself.
Dale Schroeder, Trap Director, is looking for a reliable individual to CO-CHAIR the Trap Range with him.  The individual will help run the Trap Line program and be responsible for the event if Dale cannot be there for any event.  Questions – contact Dale @ (309) 369-6569.
The July 10 event was wet but still all participants were able to KEEP THEIR POWDER DRY AND SHOOT.  Saturday, August 14, 8:00 a.m., Range #5, will be the next Muzzle Loading Rifle Shoot.  The event is open to ALL TYPES of Muzzle Loading Rifles.  Steel Targets, no jacketed bullets allowed, will be utilized at 50 & 100 yards.  Come out and enjoy a morning of fun and camaraderie.  Questions or comments, call Steve Lewis @ (309) 274-5118.
<![if !supportEmptyParas]> <![endif]>
This newsletter went to printing before the monthly July 25th Mauser Match.  The July match results will be in the next newsletter.  The August Mauser Match will be on Saturday, August 28th.  Questions – contact Max Koehl @ (309) 385-1033.
<![if !supportEmptyParas]> <![endif]>
Some of our members have moved to a new address and have not notified the Club.  The Post Office returns your monthly club newsletter and charges the Club $ .37 for each newsletter returned.  The Club then has to again pay $ .37 to forward this returned newsletter to you.  These fees are in addition to the original printing and standard rate postage charges.
If you have moved, or are moving, please let us know your new address.    Please mail your new address to the Club at P.O. Box 13, Chillicothe, IL 61523 or call one of our officers with it.  If you call and get an answering machine, please leave your telephone number also.  Sometimes the machines are unable to clearly record your message.  Thanks.
<![if !supportEmptyParas]> <![endif]>
   The newsletter and calendar are available for viewing on-line.  Back issues of the newsletter are available as well and the club activities information are periodically updated.  Check it out.  The web site address is listed at the top of each monthly newsletter.
Many of you newer members and some of you older members have provided the Club with your e-mail address.  The Club will be e-mailing you your monthly newsletter.  If you have provided your e-mail address and have not received your monthly newsletter via e-mail, please let us know via e-mail so that we can get your correct e-mail address. (Some of the e-mailed newsletters have come back as undeliverable due to a bad e-mail address)  You will also continue to receive a hard copy of the newsletter, until we hear from you that the e-mail version is sufficient.  The Club can then delete your name from the club newsletter printing and mailing list.  This will save the Club money (just over $.50 per newsletter).  Tim Vik is the CLUB WEBMASTER and E-MAIL coordinator.  His E-MAIL address is sprtsman@mtco.com.  Thanks!!
The Club Website also has Club event and general Club information on it.
If you have any questions or concerns about your Club you may contact any Club Officer listed below or any board member.
<![if !supportEmptyParas]> <![endif]>
<![if !supportEmptyParas]> <![endif]>
President                              Vice-President                                    Secretary                             Treasurer
Dale Schroeder    Charles Varnold         Bob Bjerke        Richard Powell
*(309) 369-6569*     (309) 697-6766             (309) 692-1800       (309) 697-2889
*Temporary Telephone Number
Acronyms - What the heck do they mean!!???!!?!?
Wonder what all the acronyms used out on the range and in this newsletter mean? This area of the newsletter is dedicated to helping explain these. If I forget some or misidentify them, please let me know.
SASS          Single Action Shooting Society
USPSA         United States Practical Shooting Association
DCM           Department of Civilian Marksmanship (old designation)
CMP           Civilian Marksmanship Program (new designation)
IPSC          International Practical Shooting Confederation
NRA           National Rifle Association
PPC           Police Practical Combat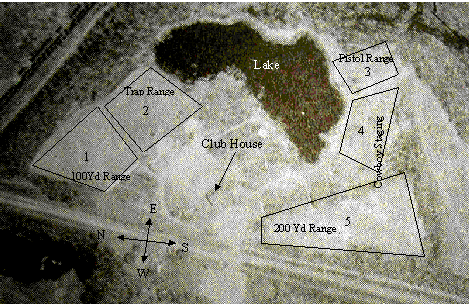 Contact Tim Vik via e-mail at sprtsman@mtco.com if you would like to receive the CSC Newsletter and calendar of events via e-mail at no cost to you.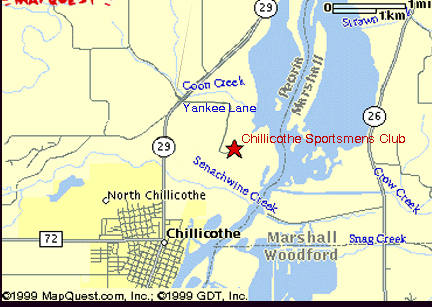 <![if !supportEmptyParas]> <![endif]>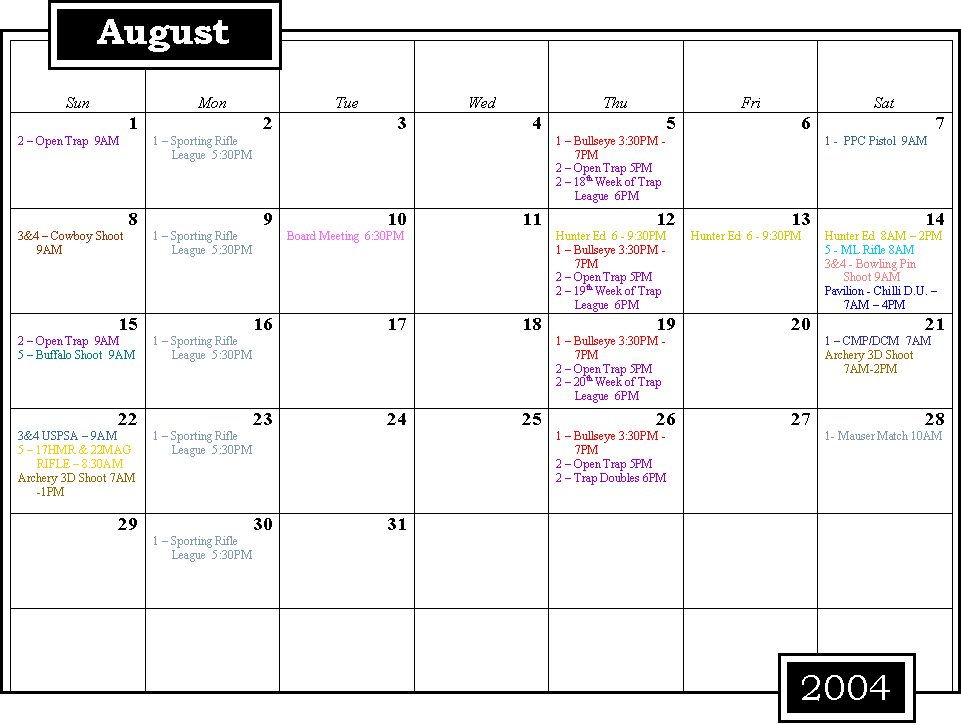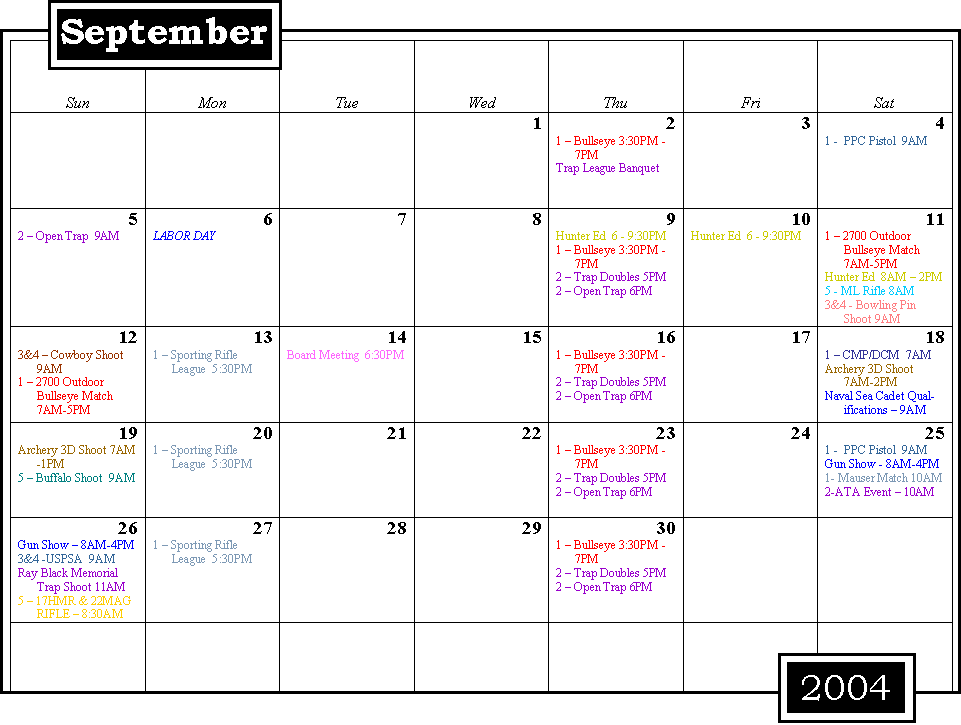 <![if !supportEmptyParas]> <![endif]>
<![if !supportEmptyParas]> <![endif]>
<![if !supportEmptyParas]> <![endif]>