Chillicothe Sportsmen's
Club News OCTOBER 2004
<![if !supportEmptyParas]> <![endif]>
<![if !supportEmptyParas]> <![endif]>
<![if !supportEmptyParas]> <![endif]>
MAKE SURE YOU ARE REGISTERED TO VOTE AND THAT YOU DO VOTE ON NOVEMBER 2, 2004 ELECTION DAY.  There are candidates for State & Federal Office's who are VERY STRONGLY ANTI 2ND AMENDMENT (ANTI-GUN).  If you desire to retain your 2nd Amendment Rights, then you need to help make sure these ANTI 2ND AMENDMENT (ANTI-GUN) Candidates are NOT ELECTED to any State or Federal Office.  REMEMBER:  REGISTER TO VOTE and VOTE – November 2nd.
<![if !supportEmptyParas]> <![endif]>
Some members have been using their vehicles to set up & take down targets on some of the ranges, especially Range #5.  This can create a Safety and potential Range damage problem, as well as a potential vehicle damage problem.  Therefore, the Board has requested/determined that:  No member's vehicles are to be driven down any range, for target setup or target take down, except as determined necessary by an Event Director before, during, or after any scheduled Club Event.
The Cowboy Wall has had some shooting damage around the windows & door openings.  PLEASE be careful when using this area for practice.  Let's try to avoid additional damage.
The Board is still looking for additional member input regarding needed physical & safety modifications to Range #1.  Questions & comments should be given to Walt Stroyeck, the primary contact person, @ (815) 452-2667.
Shooters, please remember to adjust your target height so that all shots, especially low shots, impact into the target berm/backstop & not into the ground behind the target.  Ricochets could go over the existing backstops/berms and cause potential problems for the Club.
The ANNUAL CLUB ELECTIONS are scheduled for Tuesday, November 9, @ 6:30 p.m. The office of President, Vice-President, Secretary, Treasurer, and 5 Directors seats are to be elected at this meeting.  If you are interested in running for any of these positions, please let any of the NOMINATING COMMITTEE know.  They are Walt Stroyeck, Chairman, @ (815) 452-2667, Paul Brenkman, @ (309) 383-2395, and Dean Martin @(309) 691-5251.  Known candidates names as of October 17, will be published in the November newsletter.
LIFE Members:  Proposed Club By-Laws Revisions will also be voted on at the November 9, Club Annual Meeting & Elections of Officers & Directors.
<![if !supportEmptyParas]> <![endif]>
Be sure to check out this month's and next month's included calendars for All Scheduled Archery, Pistol, Rifle, Shotgun, and Other Events and Starting Times.
October 7 thru 9 – Hunter Education Class in the Clubhouse
October 13 – PC Jr Air Rifle Club starts in the Clubhouse
October 23 – Shutzenkonig Competition (see article below)
<![if !supportEmptyParas]> <![endif]>
Saturday, October 23, 8:00 a.m. to 1:00 p.m., Range #1, will be the annual KING'S SHOOTING COMPETITION.  Setup starts at 8:00 a.m. with any help appreciated.  Competition starts at 9:00 a.m.  The Event order is:  VOGEL SHUTZEN & PLINKING PLATES followed by SHUTZENKONIG.  Eats will finish up the event.  Questions / additional information – contact Rafael Rodriguez @ (309) 674-0441 between 4:00 p.m. and 10:00 p.m. daily. 
SHOTGUN Shooters:  Because of the continued poor turnout for the Sunday Morning Open Trap Shoots, Sunday, October 18, could be the last Sunday Trap Shoot in 2004.  Sunday Open Trap Shoots are still scheduled to be reinstated in January 2005. 
Dale Schroeder, our Trap Director, is looking for a reliable individual to CO-CHAIR the Trap Range, especially the Sunday Morning Trap Shoots, with him.  The Thursday Evening Trap League and periodic ATA Shoots, with the limited number of available volunteers, have created major time problems for all of those involved.  The individual will help run the Trap Line program and chair any scheduled event if Dale cannot be present for that scheduled event.  Questions – contact Dale @ (309) 369-6569.
<![if !supportEmptyParas]> <![endif]>
August Special Match Results:  Congratulations to Keith Kohler who won the Special Challenge Match (using a Czech Mauser) and the prize of a German Army issue pocket knife, with a score of 177-1X.  Keith won the coin toss and prize over Al Smith who had an identical score.
August Regular Match Results:
1st Place     Dennis Rainville     M91 Mosin-Nagant           212-2X
2nd Place     Olle Thorell         M48 Yugo Mauser            207-3X
3rd Place     Joe Kautz            K31 Schmidt-Rubin          206-4X
Questions – contact Max Koehl @ (309) 385-1033.
<![if !supportEmptyParas]> <![endif]>
Some of our members have moved to a new address and have not notified the Club.  The Post Office returns your monthly club newsletter and charges the Club $ .37 for each newsletter returned.  The Club then has to again pay $ .37 to forward this returned newsletter to you.  These fees are in addition to the original printing and standard rate postage charges.
If you have moved, or are moving, please let us know your new address.    Please mail your new address to the Club at P.O. Box 13, Chillicothe, IL 61523 or call one of our officers with it.  If you call and get an answering machine, please leave your telephone number also.  Sometimes the machines are unable to clearly record your message.  Thanks.
<![if !supportEmptyParas]> <![endif]>
   The newsletter and calendar are available for viewing on-line.  Back issues of the newsletter are available as well and the club activities information are periodically updated.  Check it out.  The web site address is listed at the top of each monthly newsletter.
Many of you newer members and some of you older members have provided the Club with your e-mail address.  The Club will be e-mailing you your monthly newsletter.  If you have provided your e-mail address and have not received your monthly newsletter via e-mail, please let us know via e-mail so that we can get your correct e-mail address. (Some of the e-mailed newsletters have come back as undeliverable due to a bad e-mail address)  You will also continue to receive a hard copy of the newsletter, until we hear from you that the e-mail version is sufficient.  The Club can then delete your name from the club newsletter printing and mailing list.  This will save the Club money (just over $.50 per newsletter).  Tim Vik is the CLUB WEBMASTER and E-MAIL coordinator.  His E-MAIL address is sprtsman@mtco.com.  Thanks!!
The Club Website also has Club event and general Club information on it.
If you have any questions or concerns about your Club you may contact any Club Officer listed below or any board member.
<![if !supportEmptyParas]> <![endif]>
<![if !supportEmptyParas]> <![endif]>
President                              Vice-President                                    Secretary                             Treasurer
Dale Schroeder    Charles Varnold         Bob Bjerke        Richard Powell
*(309) 369-6569*     (309) 697-6766             (309) 692-1800       (309) 697-2889
*Temporary Telephone Number
<![if !supportEmptyParas]> <![endif]>
Acronyms - What the heck do they mean!!???!!?!?
Wonder what all the acronyms used out on the range and in this newsletter mean? This area of the newsletter is dedicated to helping explain these. If I forget some or misidentify them, please let me know.
SASS          Single Action Shooting Society
USPSA         United States Practical Shooting Association
DCM           Department of Civilian Marksmanship (old designation)
CMP           Civilian Marksmanship Program (new designation)
IPSC          International Practical Shooting Confederation
NRA           National Rifle Association
PPC           Police Practical Combat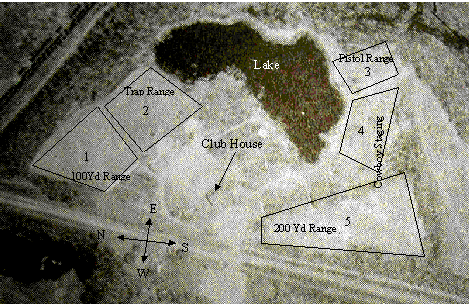 Contact Tim Vik via e-mail at sprtsman@mtco.com if you would like to receive the CSC Newsletter and calendar of events via e-mail at no cost to you.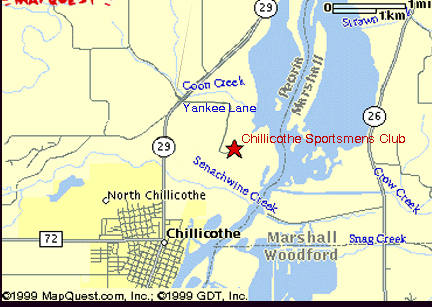 <![if !supportEmptyParas]> <![endif]>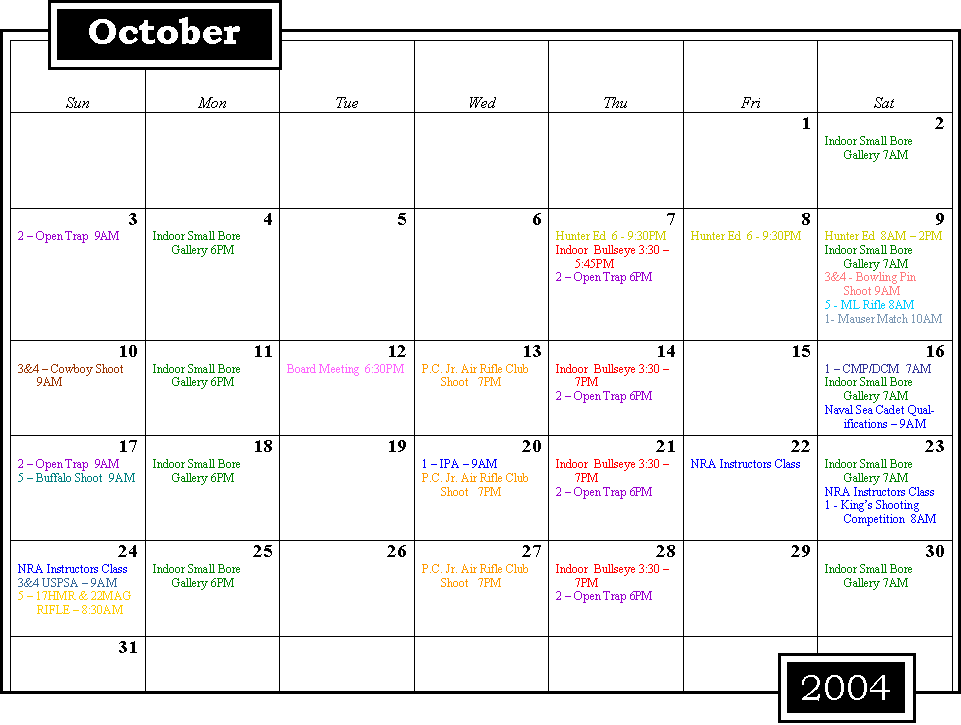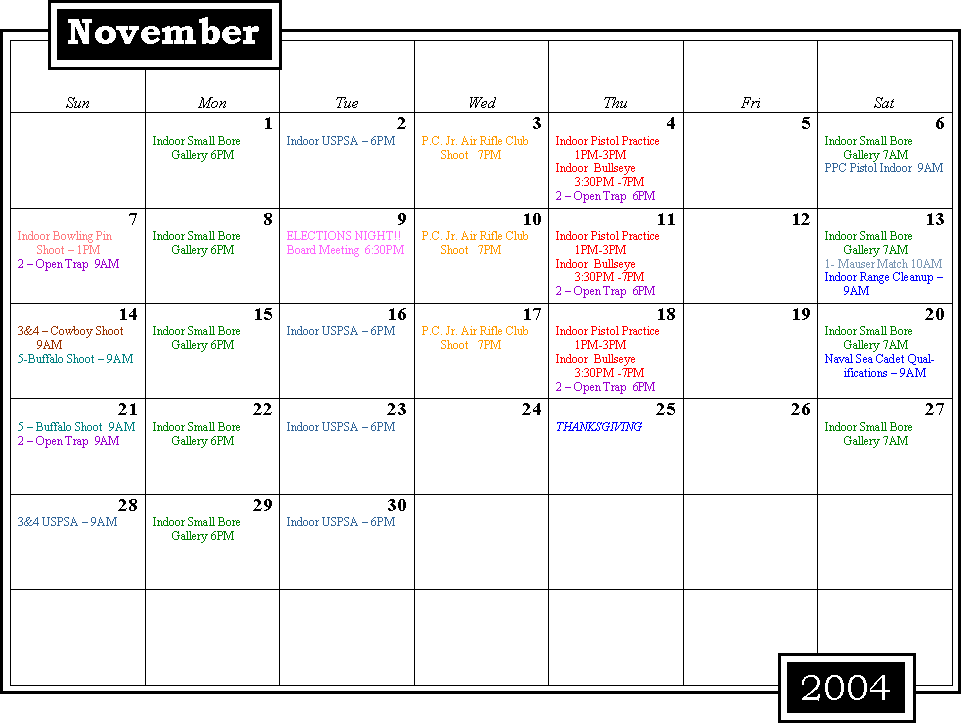 <![if !supportEmptyParas]> <![endif]>
<![if !supportEmptyParas]> <![endif]>
<![if !supportEmptyParas]> <![endif]>