Chillicothe Sportsmen's
Club News FEBRUARY 2005
<![if !supportEmptyParas]> <![endif]>
<![if !supportEmptyParas]> <![endif]>
<![if !supportEmptyParas]> <![endif]>
WILL THIS NEWSLETTER BE YOUR LAST NEWSLETTER?  Your membership expired on December 31, 2004, and the gate lock was changed on January 1, 2005. If you have not yet renewed your membership for 2005, do so by the February Board Meeting (8th) to avoid being removed from the Club Membership Rolls.  If you are removed, you will have to apply for reinstatement and may not be able to rejoin due to the membership being full.  Don't wait until the last minute to renew your membership.  Avoid late fees (Article 4: Section 9).  If you are not renewing, please send in your 2004 membership card anyway.  The old card is needed for the Club's files.  Thanks!
<![if !supportEmptyParas]> <![endif]>
ISRA LOBBY/INFORMATION DAY:  Wednesday, February 23rd is ISRA Lobby Day in Springfield.  Everyone is meeting in the Stratton Bldg cafeteria between 8 & 9 A.M. to review the legislative issues (pending anti-gun bills) facing us and to plan out the day's events.  The Stratton Bldg is located just west of the Capitol Bldg and its parking lot is the closet.  Then it is on to meet with the elected representatives from both the House and the Senate.  If you are available, carpool down and let your voice be heard by your elected representatives.  Dean Martin, (309) 691-5251, has more details and is willing to assist with carpool information.
NEW MEMBER ORIENTATION:  Effective January 1, 2005, All New 2005 & Future New Members will be Required to Attend a Mandatory New Member Orientation Session during the year in order to be eligible to renew their membership for 2006 or any following year.  The location will be the CSC Clubhouse and the orientation session will last approximately 2 hours.  All aspects of the Club's functions and rules, as well as member's responsibilities, will be presented during these sessions.  Existing members are also encouraged to attend this orientation session.  Existing members will receive 2 hours work credit for attending.  Dates, times & more details will be forthcoming in future newsletters.
WORK HOURS:  Mike James, Buildings & Clubhouse Director, (309) 274-6473, is looking for 4 to 6 members who will be willing & able to assist in keeping the Clubhouse clean and in good repair during the entire year.  Minor plumbing & electrical repair experience will be helpful.  Contact him for details.
NEW EVENT ADDED:  An Indoor Adult Air-Rifle/Air-Pistol Silhouette Event is being initiated on a trial basis.  This event, with a 9 A.M. starting time, will use the upstairs area of the Clubhouse on Sunday mornings STARTING January 30th.  Additional dates are February 6th & 13th, March 6th & 13th.  Questions – contact Mike James @ (309) 274-6473.
TRAP MEETING & TRAP SUPPLIES:  Saturday, February 12th, 10:30 a.m., a Trap League Meeting will be held in the Clubhouse to discuss the upcoming Trap League Season & Rules, ATA Program Dates & Rules, and possible expansion of the Trap Range to 3 Traps.  TRAP SUPPLIES – Reloading supply prices have gone up.  They will again go up March 1st.  Supply orders have to be received no later than February 13th.  If interested in Trap shooting and/or supplies, please come to this meeting.  Questions, contact Dale Schroeder @ (309) 369-6569.
WORK PARTY:  Dale Schroeder, (309) 369-6569, has scheduled a WORK PARTY for Saturday, February 19th, weather permitting, 8:30 a.m., to clean up Range's 1 & 2.  Brush needs to be cut down from the berms and wads need to be raked up.  BRING APPROPRIATE TOOLS.  Coffee & donuts will be provided.  RANGE'S 1 & 2 WILL BE CLOSED DURING THE WORK PARTY.
<![if !supportEmptyParas]> <![endif]>
<![if !supportEmptyParas]> <![endif]>
<![if !supportEmptyParas]> <![endif]>
Be sure to check out this month's and next month's included calendars for All Scheduled Archery, Pistol, Rifle, Shotgun, and Other Events and Starting Times.  Check out the Club web site.  Some of our regular events have changed there starting dates and times.  The included calendars are as accurate as possible for this month and next month.  You can also go to the Club's website http://www.chillisportsmen.org/ for event information.
<![if !supportEmptyParas]> <![endif]>
Tim Shoff, (309) 745-9463, is the New Buffalo Shoot Director.  His assistant is Mike Haller, (309) 444-9985.  Their first shoot of the season is scheduled for Sunday, March 20th, 9 AM, Range #5.  Any questions, contact either of them.
<![if !supportEmptyParas]> <![endif]>
The January 22nd Mauser Match has not been held when this newsletter went to the printer.  January results will be posted in next month's newsletter.
Although called 'Mauser Matches' any center-fire rifle with open sights can be used for this 20-shot slow-fire standing match.  Targets are 100-yd NRA high-power rifle standing targets at 50 meters.  Modern rifles with open sights are also welcome for these fun matches.  Your rifle does not have to be expensive.  Entry fees are reasonable and everyone has fun.
Questions – contact Max Koehl @ (309) 385-1033.
<![if !supportEmptyParas]> <![endif]>
Some of our members have moved to a new address and have not notified the Club.  The Post Office returns your monthly club newsletter and charges the Club $ .37 for each newsletter returned.  The Club then has to again pay an additional $ .37 to forward this returned newsletter to you.  These fees are in addition to the original printing and standard rate postage charges incurred in sending you your monthly newsletter.
If you have moved, or are moving, please let us know your new address.    Please mail your new address to the Club at P.O. Box 13, Chillicothe, IL 61523 or call one of our officers with it.  If you call and get an answering machine, please leave your telephone number also.  Sometimes the machines are unable to clearly record your message.  Thanks.
<![if !supportEmptyParas]> <![endif]>
   The newsletter and calendar are available for viewing on-line.  Back issues of the newsletter are available as well and the club activities information are periodically updated.  Check it out.  The web site address is listed at the top of each monthly newsletter.
Many of you newer members and some of you older members have provided the Club with your e-mail address.  The Club will be e-mailing you your monthly newsletter.  If you have provided your e-mail address and have not received your monthly newsletter via e-mail, please let us know via e-mail so that we can get your correct e-mail address. (Some of the e-mailed newsletters have come back as undeliverable due to a bad e-mail address)  You will also continue to receive a hard copy of the newsletter, until we hear from you that the e-mail version is sufficient.  The Club can then delete your name from the club newsletter printing and mailing list.  This will save the Club money (just over $.50 per newsletter).  Tim Vik is the CLUB WEBMASTER and E-MAIL coordinator.  His E-MAIL address is sprtsman@mtco.com.  Thanks!!
The Club Website also has Club event and general Club information on it.
If you have any questions or concerns about your Club you may contact any Club Officer listed below or any board member.
<![if !supportEmptyParas]> <![endif]>
President                              Vice-President                                    Secretary                             Treasurer
Dale Schroeder    Charles Varnold         Bob Bjerke        Richard Powell
(309) 369-6569       (309) 697-6766             (309) 692-1800       (309) 697-2889
<![if !supportEmptyParas]> <![endif]>
Acronyms - What the heck do they mean!!???!!?!?
Wonder what all the acronyms used out on the range and in this newsletter mean? This area of the newsletter is dedicated to helping explain these. If I forget some or misidentify them, please let me know.
SASS          Single Action Shooting Society
USPSA         United States Practical Shooting Association
DCM           Department of Civilian Marksmanship (old designation)
CMP           Civilian Marksmanship Program (new designation)
IPSC          International Practical Shooting Confederation
NRA           National Rifle Association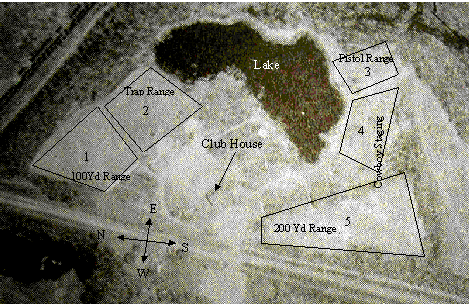 Contact Tim Vik via e-mail at sprtsman@mtco.com if you would like to receive the CSC Newsletter and calendar of events via e-mail at no cost to you.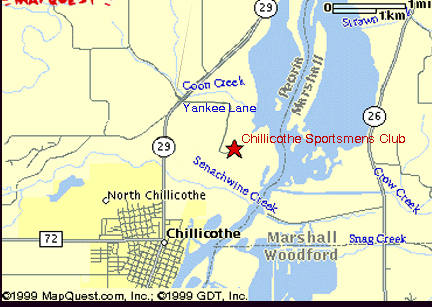 <![if !supportEmptyParas]> <![endif]>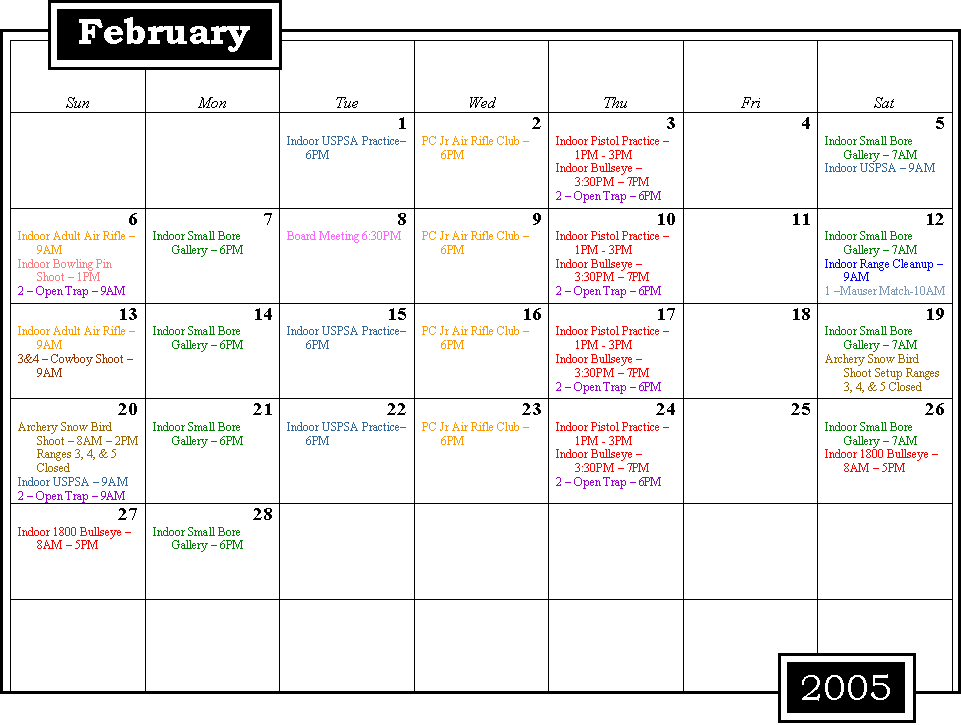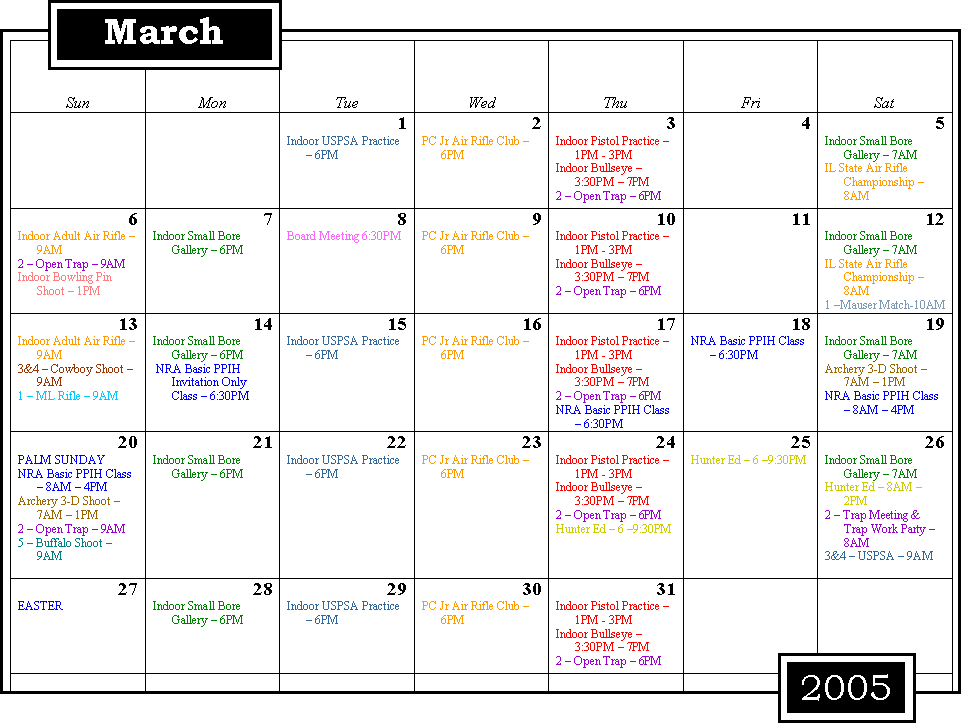 <![if !supportEmptyParas]> <![endif]>
<![if !supportEmptyParas]> <![endif]>
<![if !supportEmptyParas]> <![endif]>