Chillicothe Sportsmen's
Club News APRIL 2005
<![if !supportEmptyParas]> <![endif]>
<![if !supportEmptyParas]> <![endif]>
<![if !supportEmptyParas]> <![endif]>
NEW MEMBER ORIENTATION:  Everything is pretty well set.  The team that will be presenting the materials/information has to determine & set their presentation dates, hopefully at the next Board Meeting.  The dates will then be published in the newsletter and on the Club's website.  You do not have to wait for the orientation session to begin using the Club's facilities.
Club members:  remember to introduce yourselves to our New Members when you see them.  Let's make them feel welcome to our fraternity of sports enthusiasts.
<![if !supportEmptyParas]> <![endif]>
TRAP LEAGUE:  League starts April 7th and concludes on August 18th.  The league has openings for additional participants.  If interested contact Dale Schroeder @ (309) 369-6569 or show up on the 7th.
<![if !supportEmptyParas]> <![endif]>
Additional dire help is still needed on the Trap Range.  Call Dale to get your name listed.
<![if !supportEmptyParas]> <![endif]>
The semi-annual Gun Show is set for April 2 & 3, 2005, in the Clubhouse.  Show times are:
Saturday, April 2nd, 8:00 a.m. to 4:00 p.m.
Sunday, April 3rd, 8:00 a.m. to 3:00 p.m.
Gun Show Work Party dates are set for Friday, April 1st, 9:00 a.m. till done to clean and setup for the Show and Monday, April 4th, 9:00 a.m. till done to take down and cleanup from the Show.
Desserts (Pies & Cakes ONLY) are also needed for the Show Kitchen.  Work Hours Credits will be given for help and desserts (1/2 hour per dessert).  To help in the kitchen and/or provide desserts, contact Carol Loser @ 309/274-4833.
To make table reservations and/or to help with the show contact Dennis Loser @ (309) 274-2721.
<![if !supportEmptyParas]> <![endif]>
The 5th Annual YSSI Weekend is fast approaching.  It is set for the weekend of April 22nd-24th on the Club Grounds.  Volunteer HELP, ALL WE CAN GET, is needed on the RANGES (22 rifle, archery, shotgun (need extra coaches for shooters to provide breaks for the coaches), buffalo shooting, high-power rifle, muzzle-loading rifle, in the kitchen (cooking & cleanup), and group guides to the various event stations.  Work hours will be credited. Questions - contact Bob Bjerke @ (309) 692-1800.
Be sure to check out this month's and next month's included calendars for All Scheduled Archery, Pistol, Rifle, Shotgun, and Other Events and Starting Times.  Check out the Club web site.  Some of our regular events have changed there starting dates and times.  The included calendars are as accurate as possible for this month and next month.  You can also go to the Club's website http://www.chillisportsmen.org/ for event information.
<![if !supportEmptyParas]> <![endif]>
Midwestern Firearms Company, East Peoria, has donated the April prizes.  A BIG ATTA BOY to Mike Hallar won the "LEFT HANDERS' shoot on February 20th.  Questions, contact Tim Shoff, (309) 745-9463 or Mike Hallar, (309) 444-9985.
<![if !supportEmptyParas]> <![endif]>
The March 12th Mauser Match results were:
The High Raw Score, camouflage challenge winner and 3rd place winner was Max Koehl with his Finnish Mosin – 198-8X (203-8X).
2nd place went to Jay Zentko with his 1903 Turk Mauser (204-4X).
1st place went to Glenn Borthwick with his Yugo M48 Mauser (205-2X).
Next match is April 9th.  The Special Challenge Match will be "long rifle":  fired score plus the length of the rifle (bayonet included) in centimeters added to the score.
Questions – contact Max Koehl @ (309) 385-1033.
<![if !supportEmptyParas]> <![endif]>
Some of our members have moved to a new address and have not notified the Club.  The Post Office returns your monthly club newsletter and charges the Club $ .37 for each newsletter returned.  The Club then has to again pay an additional $ .37 to forward this returned newsletter to you.  These fees are in addition to the original printing and standard rate postage charges incurred in sending you your monthly newsletter.
If you have moved, or are moving, please let us know your new address.    Please mail your new address to the Club at P.O. Box 13, Chillicothe, IL 61523 or call one of our officers with it.  If you call and get an answering machine, please leave your telephone number also.  Sometimes the machines are unable to clearly record your message.  Thanks.
<![if !supportEmptyParas]> <![endif]>
   The newsletter and calendar are available for viewing on-line.  Back issues of the newsletter are available as well and the club activities information are periodically updated.  Check it out.  The web site address is listed at the top of each monthly newsletter.
Many of you newer members and some of you older members have provided the Club with your e-mail address.  The Club will be e-mailing you your monthly newsletter.  If you have provided your e-mail address and have not received your monthly newsletter via e-mail, please let us know via e-mail so that we can get your correct e-mail address. (Some of the e-mailed newsletters have come back as undeliverable due to a bad e-mail address)  You will also continue to receive a hard copy of the newsletter, until we hear from you that the e-mail version is sufficient.  The Club can then delete your name from the club newsletter printing and mailing list.  This will save the Club money (just over $.50 per newsletter).  Tim Vik is the CLUB WEBMASTER and E-MAIL coordinator.  His E-MAIL address is sprtsman@mtco.com.  Thanks!!
The Club Website also has Club event and general Club information on it.
If you have any questions or concerns about your Club you may contact any Club Officer listed below or any board member.
<![if !supportEmptyParas]> <![endif]>
<![if !supportEmptyParas]> <![endif]>
President                              Vice-President                                    Secretary                             Treasurer
<![if !supportEmptyParas]> <![endif]>
Dale Schroeder    Charles Varnold         Bob Bjerke        Richard Powell
(309) 369-6569       (309) 697-6766             (309) 692-1800       (309) 697-2889
<![if !supportEmptyParas]> <![endif]>
<![if !supportEmptyParas]> <![endif]>
Acronyms - What the heck do they mean!!???!!?!?
Wonder what all the acronyms used out on the range and in this newsletter mean? This area of the newsletter is dedicated to helping explain these. If I forget some or misidentify them, please let me know.
SASS          Single Action Shooting Society
USPSA         United States Practical Shooting Association
DCM           Department of Civilian Marksmanship (old designation)
CMP           Civilian Marksmanship Program (new designation)
IPSC          International Practical Shooting Confederation
NRA           National Rifle Association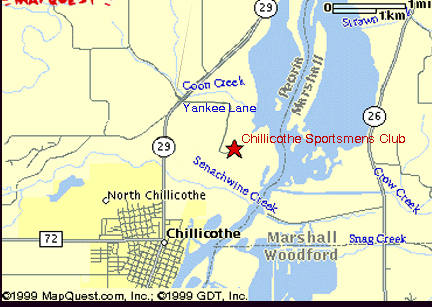 Contact Tim Vik via e-mail at sprtsman@mtco.com if you would like to receive the CSC Newsletter and calendar of events via e-mail at no cost to you.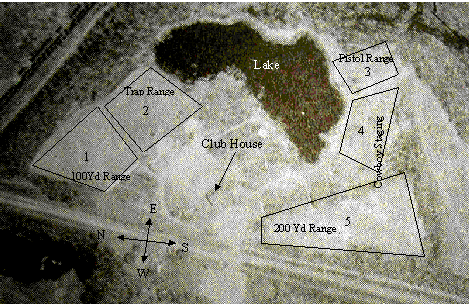 <![if !supportEmptyParas]> <![endif]>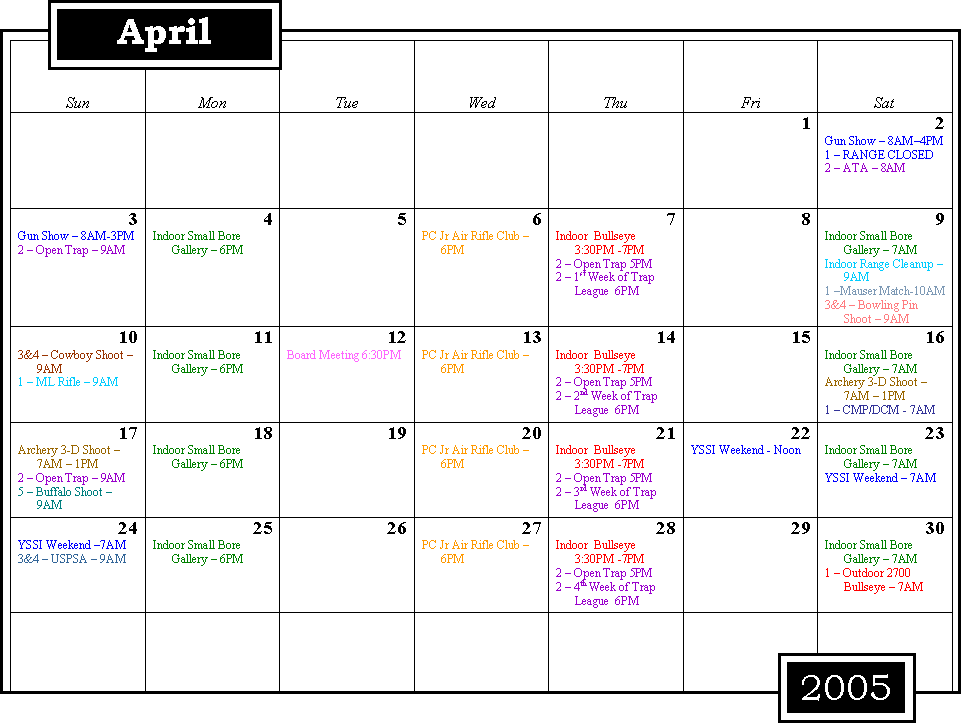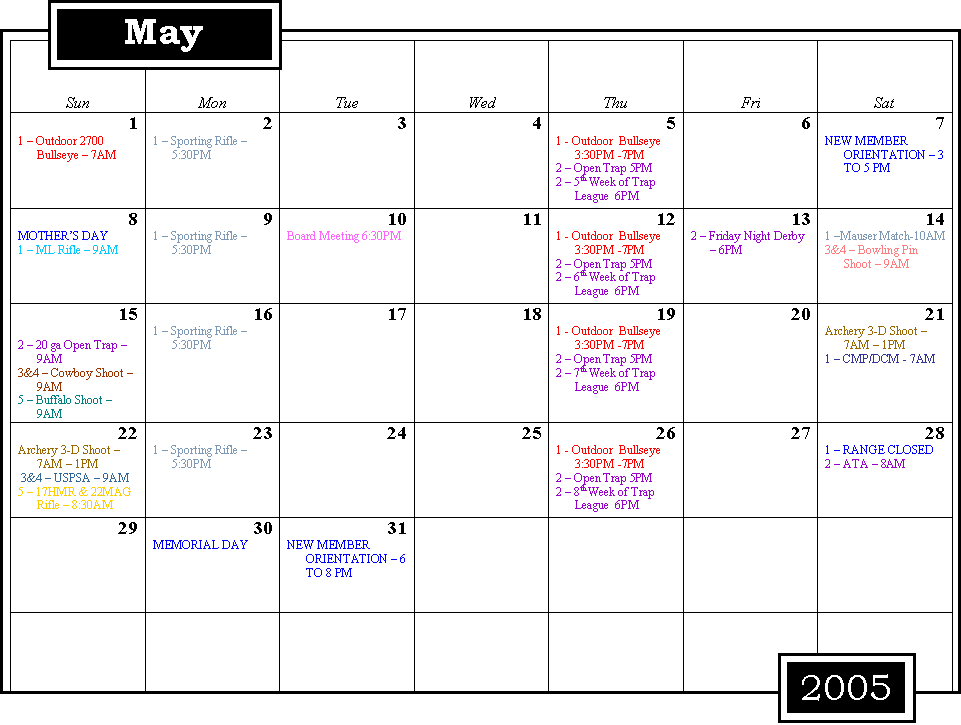 <![if !supportEmptyParas]> <![endif]>
<![if !supportEmptyParas]> <![endif]>
<![if !supportEmptyParas]> <![endif]>