Chillicothe Sportsmen's
Club News NOVEMBER 2005
<![if !supportEmptyParas]> <![endif]>
<![if !supportEmptyParas]> <![endif]>
<![if !supportEmptyParas]> <![endif]>
**ROUNDS ESCAPING RANGE**
*Rounds have been escaping our ranges, especially Range #5.  Additionally, forbidden targets (rocks, glass, etc.) are being used.  Complaints have been filed with the Board.  As you are identified, you will be brought before the Board and could have your CLUB MEMBERSHIP REVOKED.  You are warned!!*
NEW MEMBER ORIENTATION:  Remember, all new 2005 ANNUAL MEMBERS have to attend one of the sessions in order to be eligible to renew for 2006.  If this newsletter has (**) in the middle initial area of your name line, (their are approximately 70 of you) then you must attend one of the remaining 2005 dates in order to be eligible to renew for 2006.  The remaining 2005 dates are Saturday, Nov 5th, 2-4pm; Monday, Nov 14th, 7:30-9:30pm; Saturday, Dec 17th, 2-4pm; and Monday, Dec 19th, 7:30-9:30pm.  Questions - Contact Charles Varnold at (309) 697-6766 or via e-mail at tunaot@insightbb.com
CLUB ELECTIONS:  The Annual Club Elections will be held at the Annual Club Meeting on Tuesday, November 8th, 2005.  The meeting begins at 6:30pm in the Club House.  Kevin Monk, (309) 443-5339, is this year's nominating committee chair with Ed Braasch, (309) 274-3711, and Chuck Jenkins (309) 689-9093, also on the nominating committee.  Contact any one of them if you are interested in running for any of the open positions.  Announced candidates are:  President-Dale Schroeder; Vice President-Charles Varnold; Secretary-Robert Bjerke; Treasurer-Richard Powell; 5-Board Positions-Ross Baer, Paul Brenkman, Dean Martin, Jerry Oglesby, Mike James, Donnie Willis.
WORK HOURS:  NEED SOME WORK HOURS?  Indoor Range Cleanup, Saturday, November 12, 9AM.  Questions – Contact Dean Martin @ (309) 691-5251.
MEMBERSHIP:  2005 membership is full.  2006 new membership applications will not be accepted prior to January 2006.  Applications received earlier will be returned.  BE SURE TO USE THE NEW UPDATED APPLICATION FORM (revised 08/2005) AVAILABLE AT THE CLUBHOUSE, FROM OUR WEBSITE, FROM ANY BOARD MEMBER, or BY MAIL AT P.O. BOX 13, Chillicothe, IL 61523.  The old form is obsolete and should not be used.
OLD GATE KEYS:  Please place your good old gate keys in the mailbox outside of clubhouse.  They can be re-keyed.
CLUB GROUND RULES:  (selected ones will be reprinted monthly as space permits)
(16) The practice targets on the various ranges are for the intelligent use of members and not to be destroyed by using unreasonable weapons at close range, which could cause injury to anyone in the vicinity.
Mike James won both the centerfire & rimfire (scoped class) in September & October.
Mike Hallar won the rimfire (iron sights) in September and Bill Wallinger won in October.
Questions – Contact Tim Shoff @ (309) 745-9463.
September 24th & October 8th Match results were:
First:        Jay Andrews          207-3X        Jeff Sarff    207-1X
Second:       Keith Kohler         199-2X        Bob Eissler   200-0X
Third:        Martin Lehman        198-3X        Max Koehl     199-4X
September Eagle Eye Challenge & High Raw Score Winner:  Keith Kohler in a tie-breaker over Max Koehl, 189-2X.
October Eagle Eye Challenge & High Raw Score Winner:  Paul Bishop, 196-9X, M1908 Brazilian Mauser.
November 13th Special Challenge Match will be center-fire sporters with open sights.
Questions – contact Max Koehl @ (309) 385-1033.
<![if !supportEmptyParas]> <![endif]>
The Annual King's & Bird's Shoot will be held at Noon, November 13th, Range #1.  Our reigning King, John Wiesbrock, will officiate.  Bring your favorite 22 rifle and attempt to shoot down the wooden Koenigsadler (King's Eagle) and a 22 autoloader for the speed match on the Biathlon Targets.  King John will provide the rifle for the one-shot Koenigsschiessen (King's Shoot) on the painted wooden target that will determine next year's Schuetzenkoenig!  Come and enjoy a centuries old European shooting tradition.
Questions – contact Paul Bishop @ (309) 579-2914. 
<![if !supportEmptyParas]> <![endif]>
If you have moved, or are moving, please let us know your new address.  Mail your new address to the Club at P.O. Box 13, Chillicothe, IL 61523 or call one of our officers.  Our monthly newsletters are mailed at bulk rate, which the Post Office will NOT FORWARD to you.  The newsletters are returned to the Club as "POSTAGE DUE".
<![if !supportEmptyParas]> <![endif]>
   The newsletter and calendar are available for viewing on-line at www.chillisportsmen.org  The website also lists all Club activities, events, and contains periodically updated general information as well as the current CSC Membership Application. Tim Vik is the CLUB WEBMASTER and E-MAIL coordinator.  His E-MAIL address is sprtsman@mtco.com
<![if !supportEmptyParas]> <![endif]>
If you have any questions or concerns about your Club you may contact any Club Officer listed below or any board member.
<![if !supportEmptyParas]> <![endif]>
President                              Vice-President                                    Secretary                             Treasurer
<![if !supportEmptyParas]> <![endif]>
Dale Schroeder    Charles Varnold         Bob Bjerke        Richard Powell
(309) 369-6569       (309) 697-6766             (309) 692-1800       (309) 697-2889
<![if !supportEmptyParas]> <![endif]>
<![if !supportEmptyParas]> <![endif]>
Acronyms - What the heck do they mean!!???!!?!?
Wonder what all the acronyms used out on the range and in this newsletter mean? This area of the newsletter is dedicated to helping explain these. If I forget some or misidentify them, please let me know.
SASS          Single Action Shooting Society
USPSA         United States Practical Shooting Association
DCM           Department of Civilian Marksmanship (old designation)
CMP           Civilian Marksmanship Program (new designation)
IPSC          International Practical Shooting Confederation
NRA           National Rifle Association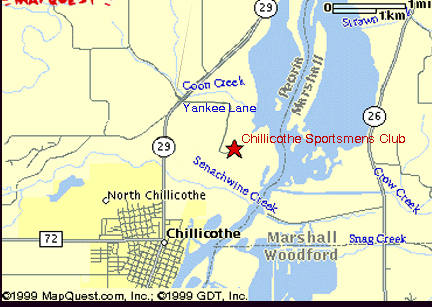 Contact Tim Vik via e-mail at sprtsman@mtco.com if you would like to receive the CSC Newsletter and calendar of events via e-mail at no cost to you.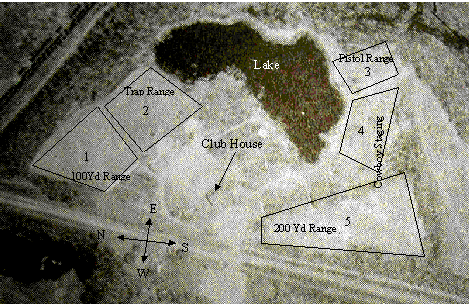 <![if !supportEmptyParas]> <![endif]>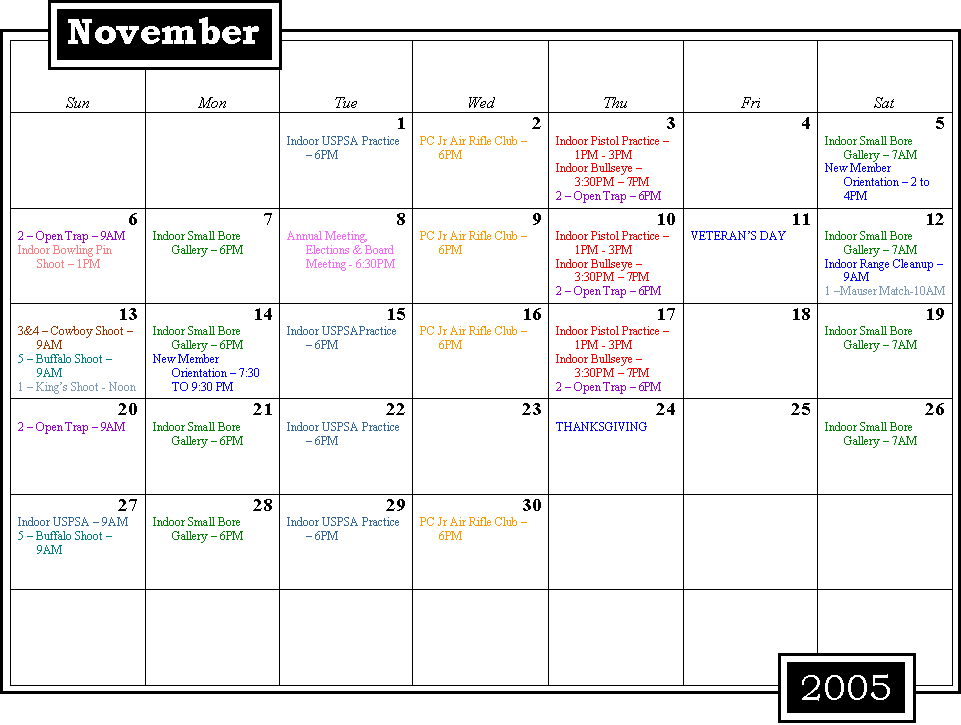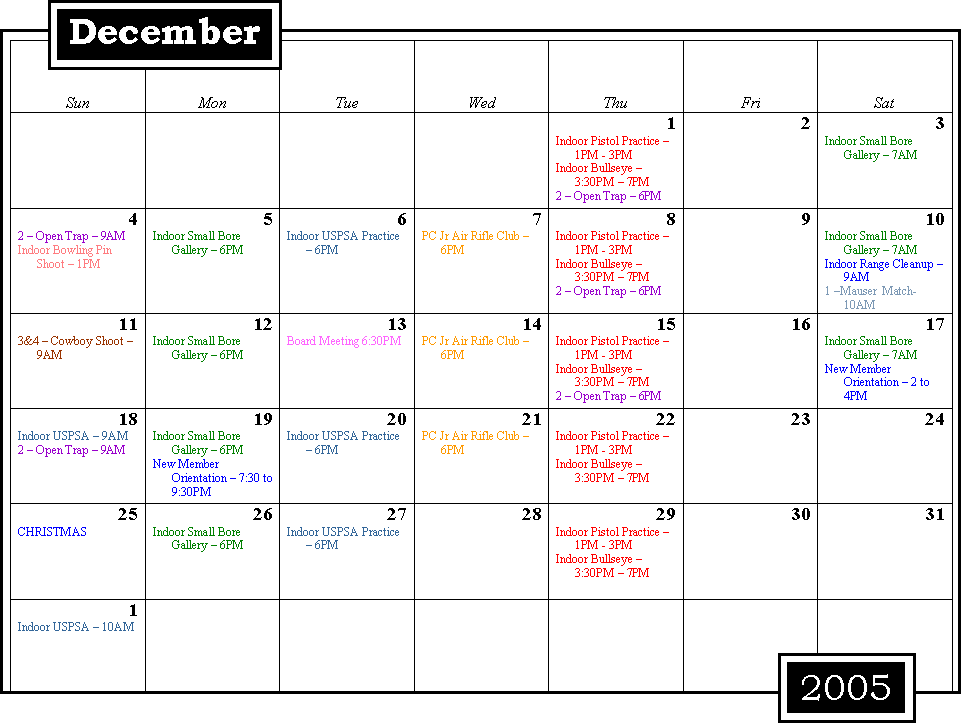 <![if !supportEmptyParas]> <![endif]>
<![if !supportEmptyParas]> <![endif]>
<![if !supportEmptyParas]> <![endif]>