Chillicothe Sportsmen's
Club News APRIL 2006
<![if !supportEmptyParas]> <![endif]>
CLUB SHOOTING RULES:  Each of our Shooting Range's has a Specified Shooting Line.  Please use this line to shoot from.  If the target distance is greater than you desire, set your target closer to the shooting line, but not so close as to create a shooting hazard.  Also make sure your target height is sufficient to ensure your bullet impacts into the Range's Backstop.  DO NOT MOVE YOUR SHOOTING LINE FORWARD OF THE DESIGNATED RANGE SHOOTING LINE.  VIOLATORS ARE SUBJECT TO DISCIPLINARY SANCTIONS. 
<![if !supportEmptyParas]> <![endif]>
NEW MEMBER ORIENTATION:  Remember, all NEW ANNUAL MEMBERS have to attend one of the NEW MEMBER ORIENTATION sessions before you can receive your membership card and gate key.  If this newsletter has (**) in the middle initial area of your name line, you are one who has to attend this session.  The next scheduled sessions are:
Monday, April 17th, 7:30 – 9:30 p.m. or Monday, May 15th, 7:30 – 9:30 p.m.
Saturday, April 15th, 2:00 – 4:00 p.m. or Saturday, May 20th, 2:00 4:00 p.m.
To make your class attendance reservation or to ask any questions - Contact Charles Varnold at (309) 697-6766 or via e-mail at tunaot@insightbb.com
<![if !supportEmptyParas]> <![endif]>
WORK HOURS / INDOOR RANGE CLEANUP:  The monthly indoor range cleanup is scheduled for Saturday, April 8, @ 9:00 a.m.  Dean Martin & his work-crew can always use help.  Questions – Contact Dean Martin @ (309) 691-5251.
YSSI WEEKEND:  The 6th Annual Youth Shooting Sports Weekend is scheduled for April 21–23, 2006.  Volunteer HELP is needed in all areas (Ranges, Kitchen, Guides, etc.).  Reloaded ammunition is also needed for the applicable shooting areas.  WORK HOURS will be credited.  Questions and/or Availability – Contact Bob Bjerke @ (309) 692-1800.
The semi-annual Gun Show is set for April 1 & 2, 2006, in the Clubhouse.  Show times are:
Saturday, April 1st, 8:00 a.m. to 4:00 p.m. & Sunday, April 2nd, 8:00 a.m. to 3:00 p.m.
Gun Show Work Party Dates are set for Friday, March 31, 9:00 a.m. till done for cleanup and Show setup and Monday, April 3, 9:00 a.m. till done to take down and cleanup from the Show.
CSC Tables: Do you have any gun related items (sorry – but no guns at the CSC FREE Club Tables) that you wish to sell?  Some FREE Club Tables will be available for Club Members desiring to sell a few items.  If you are interested, contact Dennis Loser, at least a minimum of 3 days before the show, at number below to obtain the necessary details.
Desserts (Pies & Cakes ONLY) are also needed for the Show Kitchen.  Work Hours Credits will be given for help and desserts (1/2 hour per dessert).  To help in the kitchen and/or provide desserts - contact Carol Loser @ 309/274-4833.
To make table reservations and/or to help with the show contact Dennis Loser @ (309) 274-2721.
TRAP WORK DATE:  April 1 is set for the final cleanup of the Trap Grounds and Trap Building Area.  Starting time is 8:30 a.m., weather permitting.
TRAP LEAGUE MEETING:  The annual trap league meeting will be held Saturday, April 1, 10:00a.m., at the Trap House.  Questions – contact Dale Schroeder @ (309) 369-6569.
Saturday, March 4th, CSC hosted the Illinois State High School Air Rifle Championships.  The shooters competed in either of two disciplines, sporter class or precision class.  Represented schools were:  Iroquois, Zion-Benton, Marmion Academy, Pekin, Auburn, Waukegan, and Quincy.  There were twelve teams with 48 individual competitors.
Kudos to the people who helped:  Kitchen/Food – John Meyers & Larry Bielema.  Range Setup & Operation – Lynn Goble, Dean Martin, David Smith, & Gene Perna.
The team coaches were very appreciative to CSC for having such a great facility to hold their Championship Matches.
CSC looks forward to hosting this event again next year.  Ross Baer, CSC Co-Ordinator.
Results of the March 11th match were:
First:      Joe Zentko        221-1X     
Second:     Bobby Franken     207-0X      Jugo M24/47 Mauser
Third:      Jim Martin        205-2X      K98K Mauser
March Straight Pull Bolt-Action Rifle Challenge:  Jay Zentko
Next match is April 8th.   Be at Range #1 by 9:45 a.m. to shoot the first relay.
Special Challenge match will be for cast bullets.
Questions – contact Max Koehl @ (309) 385-1033.
   The newsletter and calendar are available for viewing on-line at www.chillisportsmen.org  The website also lists all Club activities, events, and contains periodically updated general information as well as the current CSC Membership Application. Tim Vik is the CLUB WEBMASTER and E-MAIL coordinator.  His E-MAIL address is sprtsman@mtco.com
If you have any questions or concerns about your Club you may contact any Club Officer listed below or any board member.
<![if !supportEmptyParas]> <![endif]>
President                              Vice-President                                    Secretary                             Treasurer
<![if !supportEmptyParas]> <![endif]>
Dale Schroeder    Charles Varnold         Bob Bjerke        Richard Powell
(309) 369-6569       (309) 697-6766             (309) 692-1800       (309) 697-2889
<![if !supportEmptyParas]> <![endif]>
ARE YOU an ISRA or a NRA MEMBER?  IF NOT, WHY NOT?  These are two Organizations that fight for your rights that allow you to continue to be permitted to own and use firearms for target shooting, plinking, and hunting!  Join the NRA today thru the CSC.  Dick Powell, Treasurer, has the necessary information and forms.  Join the ISRA thru their website www.isra.org/join/
<![if !supportEmptyParas]> <![endif]>
Acronyms - What the heck do they mean!!???!!?!?
Wonder what all the acronyms used out on the range and in this newsletter mean? This area of the newsletter is dedicated to helping explain these. If I forget some or misidentify them, please let me know.
SASS          Single Action Shooting Society
USPSA         United States Practical Shooting Association
DCM           Department of Civilian Marksmanship (old designation)
CMP           Civilian Marksmanship Program (new designation)
IPSC          International Practical Shooting Confederation
NRA           National Rifle Association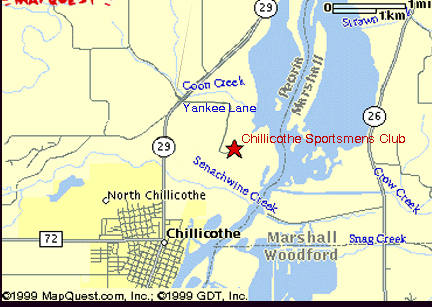 Contact Tim Vik via e-mail at sprtsman@mtco.com if you would like to receive the CSC Newsletter and calendar of events via e-mail at no cost to you.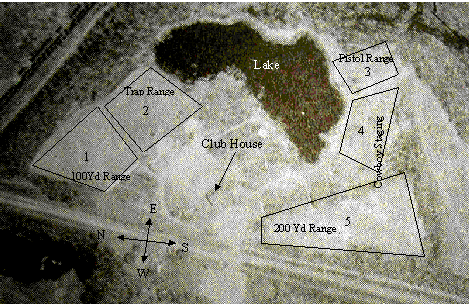 <![if !supportEmptyParas]> <![endif]>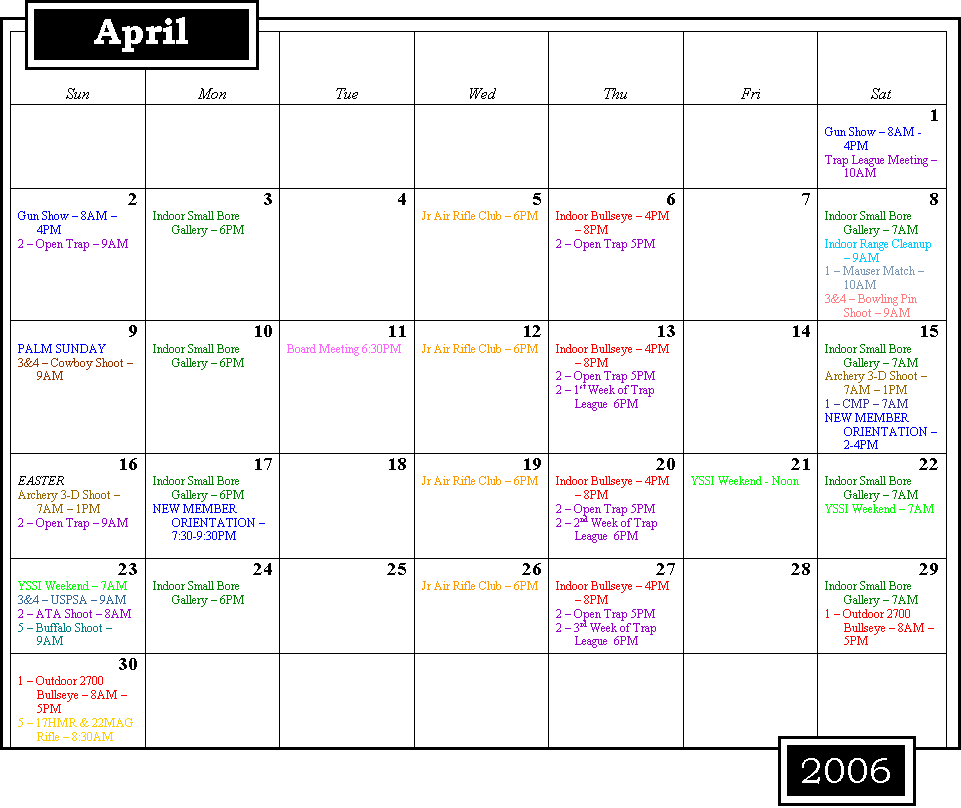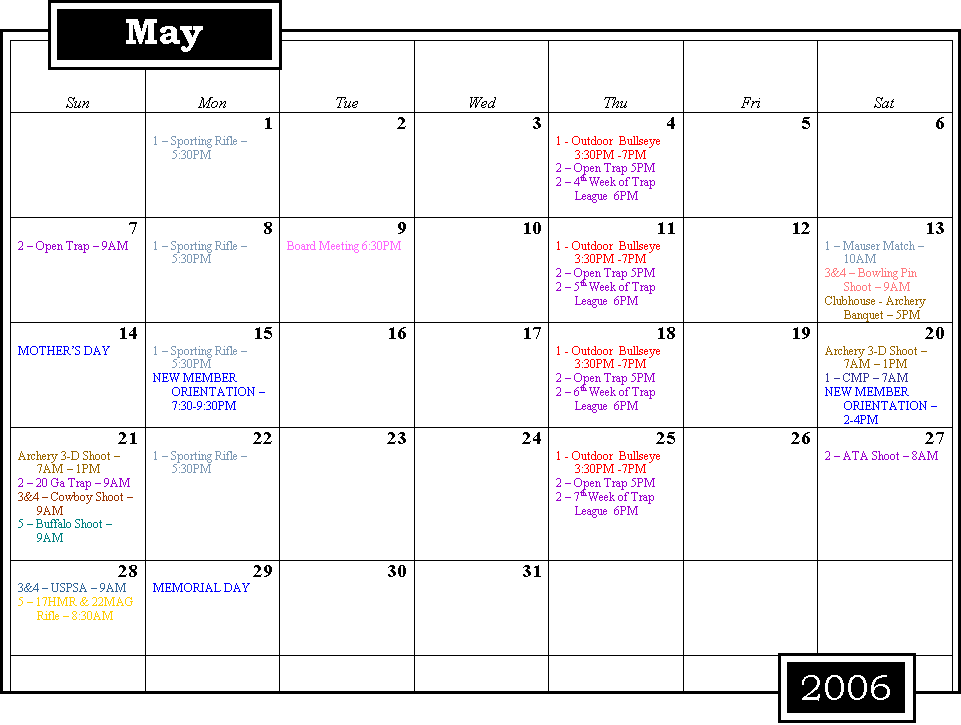 <![if !supportEmptyParas]> <![endif]>
<![if !supportEmptyParas]> <![endif]>
<![if !supportEmptyParas]> <![endif]>