Chillicothe Sportsmen's
Club News MAY 2006
SOMEONE HAS BEEN USING THE COWBOY TOWN BUILDING SUPPORT POSTS AS TARGET HOLDERS AND SHOOTING UP THE POSTS!  CONTINUED WANTON DAMAGES TO THE COWBOY TOWN WILL CAUSE THE BOARD TO CLOSE THE AREA TO GENERAL CLUB MEMBER USAGE.  The Board DOES NOT want to take this action!
DO YOU WANT THIS TO HAPPEN?
If you desire to use this area place your targets behind the window or door openings and use the walkway as your shooting position.  You may also use the rear backstop/berm as a shooting area.  YOU ARE NOT PERMITTED TO USE THE STREET BETWEEN THE BUILDING FRONTS AS A SHOOTING POSITION WHEN SHOOTING THRU THE DOOR OR WINDOW OPENINGS.  Stay on the sidewalks.  Remember to set your targets so that all fired rounds impact into the appropriate backstops/berms!
Identified violators will be subject to Appropriate Board Disciplinary Action that could include Loss of Membership!
NEW MEMBER ORIENTATION:  Remember, all NEW ANNUAL MEMBERS have to attend one of the NEW MEMBER ORIENTATION sessions before you can receive your membership card and gate key.  If this newsletter has (**) in the middle initial area of your name line, you are one who has to attend this session.  The next scheduled sessions are:
Monday, May 15th, 7:30 – 9:30 p.m. and/or Saturday, May 20th, 2:00 4:00 p.m.
To make your class attendance reservation or to ask any questions - Contact Charles Varnold at (309) 697-6766 or via e-mail at tunaot@insightbb.com
YSSI WEEKEND:  THANKS TO ALL CLUB MEMBERS WHO DONATED THEIR TIME AND MATERIALS TO HELP MAKE THE 6th Annual Youth Shooting Sports Weekend, April 21–23, 2006, A GREAT SUCCESS.
GUN SHOW:  The April Gun Show was again a great success.  Thanks to all who helped and participated.  A special thanks to Dennis & Carol Loser for their leadership in making this a great semi-annual event.
Results of the April 9th match were:
First:     Justin Howler   209-3X     K31 Schmidt-Rubin
Second:    Joe Zentko      204-0X     1903 Turk Mauser
Third:     Max Koehl       200-4X     M38 Finnish Mosin-Nagant
April Cast Bullet Challenge:  Max Koehl, 196-4X, M38 Finnish Mosin-Nagant
High Raw Score:  Paul Bishop, 196-8X, 1903 Springfield
Next match is May 13th.   Be at Range #1 by 9:45 a.m. to shoot the first relay.
Special Challenge match will be for Arisaka Rifles.
Questions – contact Max Koehl @ (309) 385-1033.
Many of you newer members and some of you older members have provided the Club with your e-mail address.  The Club will be e-mailing you your monthly newsletter.  If you have provided your e-mail address or recently changed your e-mail address and have not received your monthly newsletter via e-mail, please let us know via e-mail so that we can get your correct e-mail address into the system. (Some of the e-mailed newsletters have come back as undeliverable due to a bad e-mail address)  You will also continue to receive a hard copy of the newsletter, until we hear from you that the e-mail version is sufficient.  The Club can then delete your name from the club newsletter printing and mailing list and save printing & postage costs.
If you have moved, or are moving, please let us know your new address.  Mail your new address to the Club at P.O. Box 13, Chillicothe, IL 61523 or call one of our officers.  Our monthly newsletters are mailed at bulk rate, which the Post Office will NOT FORWARD to you.  The newsletters are returned to the Club as "POSTAGE DUE".
   The newsletter and calendar are available for viewing on-line at www.chillisportsmen.org  The website also lists all Club activities, events, and contains periodically updated general information as well as the current CSC Membership Application. Tim Vik is the CLUB WEBMASTER and E-MAIL coordinator.  His E-MAIL address is sprtsman@mtco.com
If you have any questions or concerns about your Club you may contact any Club Officer listed below or any board member.
President                              Vice-President                                    Secretary                             Treasurer
Dale Schroeder    Charles Varnold         Bob Bjerke        Richard Powell
(309) 369-6569       (309) 697-6766             (309) 692-1800       (309) 697-2889
ARE YOU an ISRA or a NRA MEMBER?  IF NOT, WHY NOT?  These are two Organizations that fight for your rights that allow you to continue to be permitted to own and use firearms for target shooting, plinking, and hunting!  Join the NRA today thru the CSC.  Dick Powell, Treasurer, has the necessary information and forms.  Join the ISRA thru their website www.isra.org/join/
Acronyms - What the heck do they mean!!???!!?!?
Wonder what all the acronyms used out on the range and in this newsletter mean? This area of the newsletter is dedicated to helping explain these. If I forget some or misidentify them, please let me know.
SASS          Single Action Shooting Society
USPSA         United States Practical Shooting Association
DCM           Department of Civilian Marksmanship (old designation)
CMP           Civilian Marksmanship Program (new designation)
IPSC          International Practical Shooting Confederation
NRA           National Rifle Association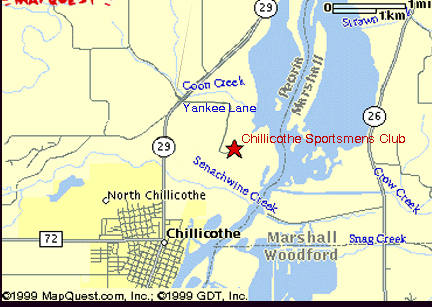 Contact Tim Vik via e-mail at sprtsman@mtco.com if you would like to receive the CSC Newsletter and calendar of events via e-mail at no cost to you.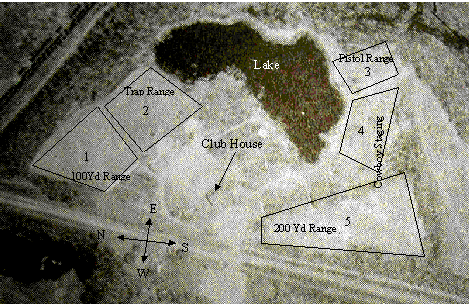 <![if !supportEmptyParas]> <![endif]>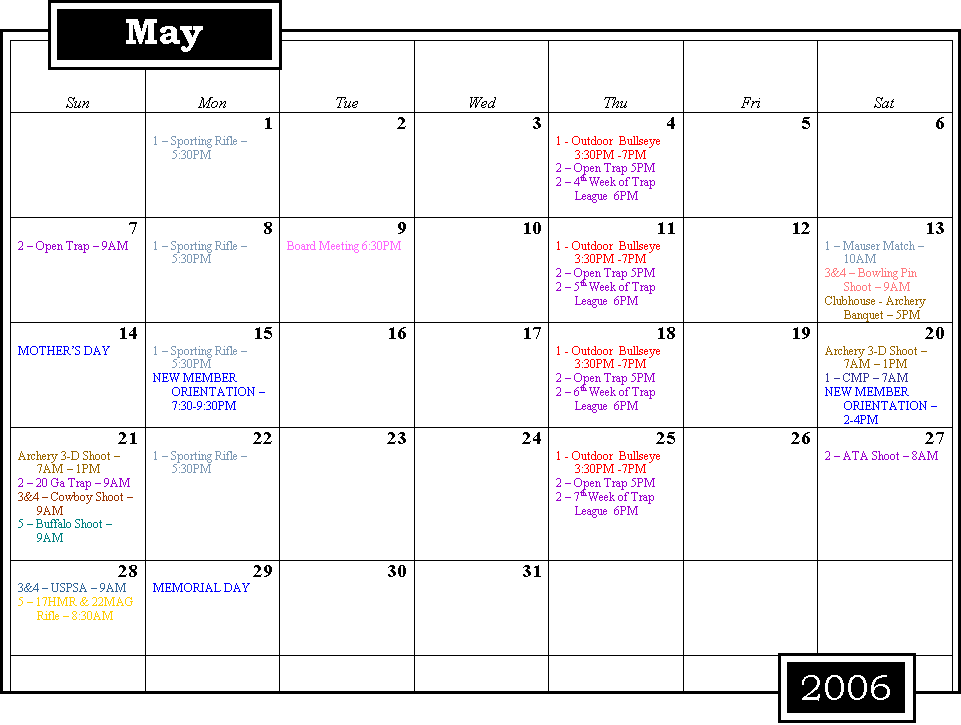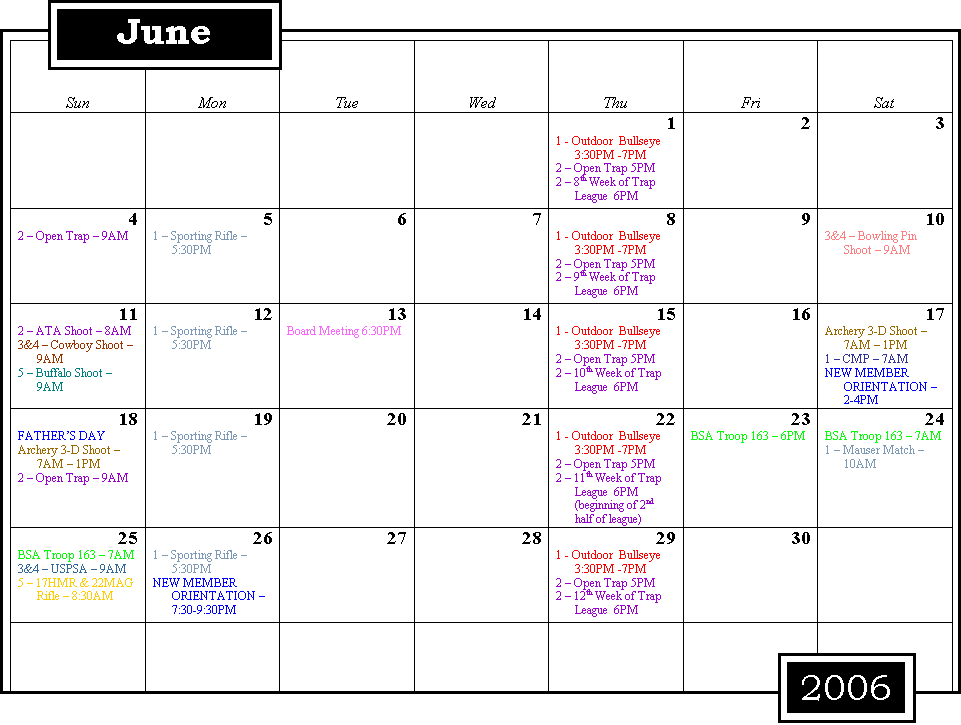 <![if !supportEmptyParas]> <![endif]>
<![if !supportEmptyParas]> <![endif]>
<![if !supportEmptyParas]> <![endif]>