Chillicothe Sportsmen's
Club News JUNE 2006
BECAUSE OF RE-OCCURING EARLY MORNING NOISE COMPLAINTS, THE CSC BOARD HAS HAD TO ISSUE AN IMMEDIATE NO SHOOTING OF ANY CENTER-FIRE FIREARM AND/OR AMMUNITION PRIOR TO 7 A.M. ANYTIME ON ALL OF THE CSC RANGES.  Please cooperate with this edict.  Your Club does not wish to have its shooting times further restricted or possibly permanently lose any or all of its shooting ranges.
DENNIS LOSER, one of the original CSC Life Member's, unexpectedly passed away on April 21st.  He was one of the few who backed the initial loan to purchase our first tract of land.  Throughout the years Denny was always an active member – helping with the Trout Derbies, most recently the semi-annual gun shows, and many other events.  Several of his friends and fellow club members have anonymously donated monies to the Club in his name.  Thanks to all of you who donated.  These monies will be added to the Club's land fund for future purchases.
NEW MEMBER ORIENTATION:  Remember, all NEW ANNUAL MEMBERS have to attend one of the NEW MEMBER ORIENTATION sessions before you can receive your membership card and gate key.  If this newsletter has (**) in the middle initial area of your name line, you are one who has to attend this session.  The next scheduled sessions are:
Saturday, June 17, 2:00 – 4:00 p.m. and/or Monday, May 20, 7:00 - 9:00 p.m.
To make your class attendance reservation or to ask any questions - Contact Charles Varnold at (309) 697-6766 or via e-mail at tunaot@insightbb.com
ARE YOU an ISRA or a NRA MEMBER?  IF NOT, WHY NOT?  These are two Organizations that fight for your rights that allow you to continue to be permitted to own and use firearms for target shooting, plinking, and hunting!  Join the NRA today thru the CSC.  Dick Powell, Treasurer, has the necessary information and forms.  Join the ISRA thru their website www.isra.org/join/
ALL CSC EVENT DIRECTORS:  Please forward your proposed 2007 event schedule to the Club Secretary by the June 13th Board Meeting.  Mailing address is 5419 N. Robinhood Dr., Peoria, IL 61614.  Phone listed below.  E-Mail address is chillisc@insightbb.com
UTAH CONCEALED CARRY PERMIT CLASS:  The state of Utah offers a concealed carry permit for all non-resident's that is recognized by 28 other states.  A qualifying class is scheduled for Wednesday evening, June 14.  For further information contact Cliff Wilcox @ 309/274-9069 (shop) or 309/579-2793 (home).
Sporting Rifle League started Monday, May 1, at 5:30 p.m. on Range #1, using the same format as in previous years:  22-Bench Rest, 22 Off Hand, Sporting Rifle, and Service/Match Rifle.  It is not too late to join the weekly Monday evening fun!
Questions – contact Don Olson @ (309) 682-6840.
April 23rd match results were:
  Centerfire – Bill Wallinger
Scoped-Rimfire – Mike James after shoot-off with Fred Roe
  Ironsights-Rimfire – Mike Hagerty
CARTHAGE, IL MATCH RESULTS FROM MAY 7TH:  The CSC shooters took four of the top five spots:  First-Mike James; Second-Barney Rainwater; Third-what happened here?; Fourth-Tim Shoff; Fifth-Mike Hallar.
May 13th match results were:
First:      Brad Grebner      228-0X            Czech Mauser
Second:     Dave Hale         203-2X            98/22 Czech Mauser
Third:      Paul Bishop       199-7X            Arisaka Sporter
May Arisaka Rifle Challenge Winners:  Paul Bishop; Max Koehl; Carl Dalcher; Jim Martin
High Raw Score:     Paul Bishop 197-7X            Arisaka Sporter
Next match is June 24th.  Be at Range #1 by 9:45 a.m. to shoot the first relay.
Special Challenge match will be for M1903 US Rifles
Thank you to Jim Martin for providing the Challenge Awards & food.
Dave Hale will conduct a seminar on hand loading cast bullets for short-range rifle matches after the June match and awards presentations.
Questions – contact Max Koehl @ (309) 385-1033.
Many of you newer members and some of you older members have provided the Club with your e-mail address.  The Club will be e-mailing you your monthly newsletter.  If you have provided your e-mail address or recently changed your e-mail address and have not received your monthly newsletter via e-mail, please let us know via e-mail so that we can get your correct e-mail address into the system. (Some of the e-mailed newsletters have come back as undeliverable due to a bad e-mail address)  You will also continue to receive a hard copy of the newsletter, until we hear from you that the e-mail version is sufficient.  The Club can then delete your name from the club newsletter printing and mailing list and save printing & postage costs.
If you have moved, or are moving, please let us know your new address.  Mail your new address to the Club at P.O. Box 13, Chillicothe, IL 61523 or call one of our officers.  Our monthly newsletters are mailed at bulk rate, which the Post Office will NOT FORWARD to you.  The newsletters are returned to the Club as "POSTAGE DUE".
   The newsletter and calendar are available for viewing on-line at www.chillisportsmen.org  The website also lists all Club ACTIVIITIES, events, and contains periodically updated general information as well as the current CSC Membership Application. Tim Vik is the CLUB WEBMASTER and E-MAIL coordinator.  His E-MAIL address is sprtsman@mtco.com
If you have any questions or concerns about your Club you may contact any Club Officer listed below or any board member.
President            Vice-President             Secretary            Treasurer
Dale Schroeder       Charles Varnold            Bob Bjerke           Richard Powell
(309) 369-6569       (309) 697-6766             (309) 692-1800       (309) 697-2889
Acronyms - What the heck do they mean!!???!!?!?
Wonder what all the acronyms used out on the range and in this newsletter mean? This area of the newsletter is dedicated to helping explain these. If I forget some or misidentify them, please let me know.
SASS          Single Action Shooting Society
USPSA         United States Practical Shooting Association
DCM           Department of Civilian Marksmanship (old designation)
CMP           Civilian Marksmanship Program (new designation)
IPSC          International Practical Shooting Confederation
NRA           National Rifle Association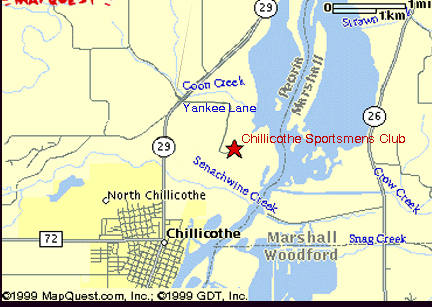 Contact Tim Vik via e-mail at sprtsman@mtco.com if you would like to receive the CSC Newsletter and calendar of events via e-mail at no cost to you.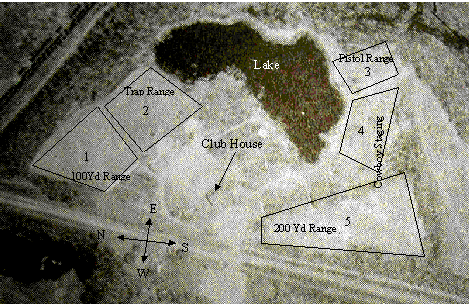 <![if !supportEmptyParas]> <![endif]>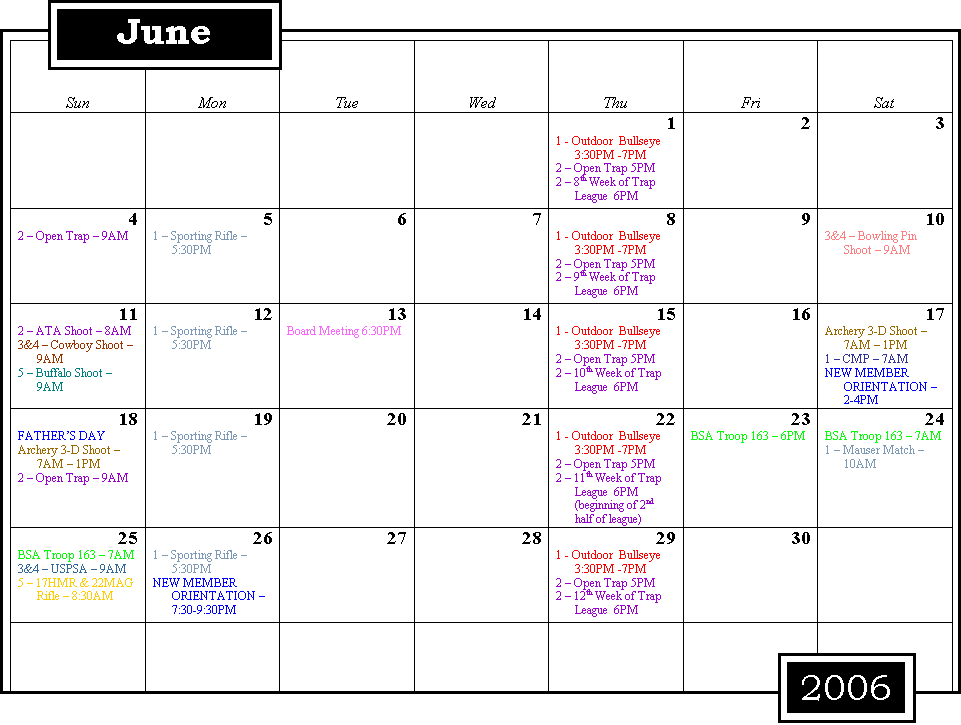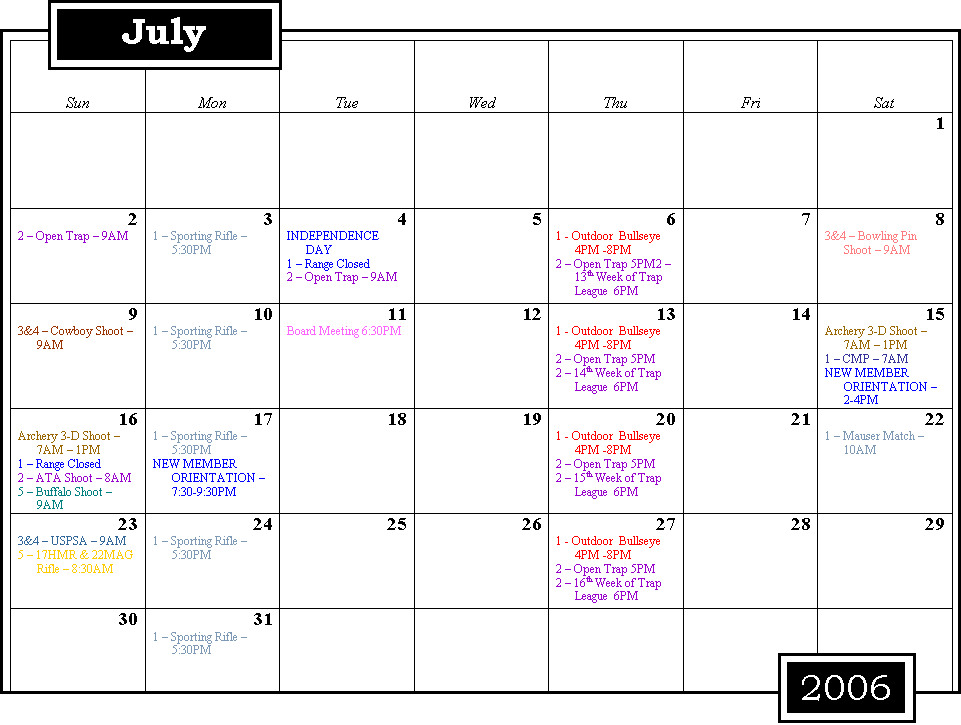 <![if !supportEmptyParas]> <![endif]>
<![if !supportEmptyParas]> <![endif]>
<![if !supportEmptyParas]> <![endif]>