Chillicothe Sportsmen's
Club News September 2009
<![if !supportEmptyParas]> <![endif]>
<![if !supportEmptyParas]> <![endif]>
GROUNDS:  Thanks to ALL who came out for the two July work parties.  Additionally, since the Club does not own any construction equipment a list of equipment available from/thru club members for various projects, either personal or employer owned will be extremely beneficial and can save the Club many dollars.  Appropriate Work Hour credits will be given.  Types of equipment & work expertise include – backhoes, bobcats, trenchers, concrete related, electrical, plumbing, etc.  Questions - Contact Steve Schneckenburger @ (309) 692-7807 or e-mail him @ s.schneckenburger@comcast.net 
<![if !supportEmptyParas]> <![endif]>
ANNUAL ELECTIONS:  November 10, 6:30 p.m., is the ANNUAL MEETING & OFFICERS/DIRECTORS ELECTIONS.  All Officers & 4 Directors positions need to be filled.  If you are interested in any of these positions please contact the Nominating Committee, Charles Hoelscher, 309/745-5021, or Chris Bach, 309/256-1712, or any current Officer or Director for details.
<![if !supportEmptyParas]> <![endif]>
NRA &/OR ISRA MEMBERSHIP.  Are you a member of either or both of these organizations?  IF YOU ARE NOT A MEMBER, WHY ARE YOU NOT A MEMBER?  These are the only two Organizations that are continually fighting for your rights that allow you to continue to be permitted to own and use firearms for target shooting, plinking, and hunting!  Anti-gun legislators on both the Federal & State levels are constantly introducing legislation to VOID your 2nd AMENDMENT Rights!  Join or renew in either or both of these organizations today!  Their websites are: www.nrahq.org/ and www.isra.org/  Follow the appropriate prompts to the membership applications.
<![if !supportEmptyParas]> <![endif]>
<![if !supportEmptyParas]> <![endif]>
The CSC semi-annual gun show is scheduled for the September 26 & 27 weekend in the Clubhouse.  Show times are:
Saturday, September 26, 9:00 a.m. to 4:00 p.m. & Sunday, September 27, 9:00 a.m. to 3:00 p.m.
Work Party Dates are set for Friday, September 25, 9:00 a.m. till done for Building cleanup, Show setup, Dealer setup; and Sunday, September 27, after the show closes, for Show takedown, help Dealer's move out, Building cleanup.  Work Hour Credits will be given.
Questions, make table reservations, help with the show setup and/or cleanup - contact Steve Risinger @ (309) 449-6268.
Desserts (PIES ONLY) are also needed for the Show Kitchen.  Work Hour Credits will be given for help and pies provided (3/4 hour per pie provided).  Make sure your pies are in containers you do not want back.  Cakes have been dropped from the offered desserts, as they do not sell!
Questions, to help in the kitchen, provide pies, etc., contact Vern Goodell @ (309) 692-9461 after 5 P.M.
<![if !supportEmptyParas]> <![endif]>
<![if !supportEmptyParas]> <![endif]>
NEW MEMBER ORIENTATION (NMO):  An (**) in your middle initial area of your address means you need to attend to obtain your 2009 card & gate key.  Check the enclosed calendars for dates & times.  ADVANCE RESERVATIONS ARE REQUIRED OR NO INSTRUCTOR WILL BE AT THE CLUB FOR THE CLASS.  To make your class attendance reservation or to ask any questions - Contact Charles Varnold at (309) 697-6766 or via e-mail at tunaot1@sbcglobal.net 
Sorry, there will be NO (NONE) NMO classes in September.  They will resume in October.
Mauser Matches are informal off-hand shooting matches, at 50 meters using SR-1 targets, for center-fire rifles with open sights and un-modified pre-1964 military bolt-action repeaters.  The next match is September 26th.
August 8th Match results were:
First:          Chuck Bledsoe        204-1x        Hakim        
Second:         Dennis Rainville     200-1x        K98k Mauser
Third:          Bob Kilian           197-3x        K98k Mauser
High Raw Score: Keith Kohler         189-4x        M1 Garand w/open sights
SKS Challenge:  Marty Lehman         191-2x        M59 SKS
September 26th Special Challenge will be for South American Rifles, including military rifles produced for use in South America.
Time Change Note:  Benchrest Mauser Match shooting will begin at 8AM with signup at 7:30AM.  Regular Mauser Matches will start as soon as the line is full after 9AM.
Questions – contact Max Koehl @ (309) 385-1033.
<![if !supportEmptyParas]> <![endif]>
ALL MEMBERS:  It is your responsibility to make sure that the Club has your current home address, telephone number, e-mail address, etc., for you to continue receiving your monthly newsletter and any other important communications.
<![if !supportLists]>1. <![endif]>Monthly CSC newsletters cost $ .33 each to print and $ .26 each to "bulk mail" out.
<![if !supportLists]>2. <![endif]>The USPS WILL NOT HOLD NOR FORWARD any "Bulk Mail" items when they are or are not notified of an address change or any 'temporary mail hold' by the postal customer.  These items are marked 'return to sender' and include the monthly CSC newsletters.
<![if !supportLists]>3. <![endif]>Returned newsletters are marked "POSTAGE DUE" and cost $ .44 each (First Class Postage) to retrieve from the USPS/Post Office.  The Club is averaging 2 or 3 per month.
"TEMPORARILY AWAY" – individual is on an extended vacation, gone for the winter, or out of town for an extended job assignment.
"MOVED TO A NEW ADDRESS" – is self-explanatory.
4.  Members that receive their monthly newsletter "VIA E-MAIL" must also notify the Club Webmaster when their e-mail address changes to avoid the dreaded "Unable to Deliver" notice.
<![if !supportEmptyParas]> <![endif]>
The newsletter and calendar are available for viewing on-line at www.chillisportsmen.org  The website also lists all Club ACTIVIITIES, events, and contains periodically updated general information as well as the current CSC Membership Application. Tim Vik is the CLUB WEBMASTER and E-MAIL coordinator.  His E-MAIL ADDRESS is webmaster@chillisportsmen.org
<![if !supportEmptyParas]> <![endif]>
If you have any questions or concerns about your Club you may contact any Club Officer listed below or any board member.
<![if !supportEmptyParas]> <![endif]>
<![if !supportEmptyParas]> <![endif]>
President            Vice-President             Secretary            Treasurer
Charles Varnold      Jerry Oglesby              Bob Bjerke           Lowell Bennett
(309) 697-6766       (309) 274-5413             (309) 692-1800       (309) 274-5586
<![if !supportEmptyParas]> <![endif]>
Acronyms - What the heck do they mean!!???!!?!?
Wonder what all the acronyms used out on the range and in this newsletter mean? This area of the newsletter is dedicated to helping explain these. If I forget some or misidentify them, please let me know.
SASS          Single Action Shooting Society
USPSA         United States Practical Shooting Association – Club Number #IL-08
DCM           Department of Civilian Marksmanship (old designation)
CMP           Civilian Marksmanship Program (new designation) - Club Number #52084
NMO           New Member Orientation
NRA           National Rifle Association - Club Affiliation Number  #R0570
ISRA          Illinois State Rifle Association – Club Affiliation Number  #00282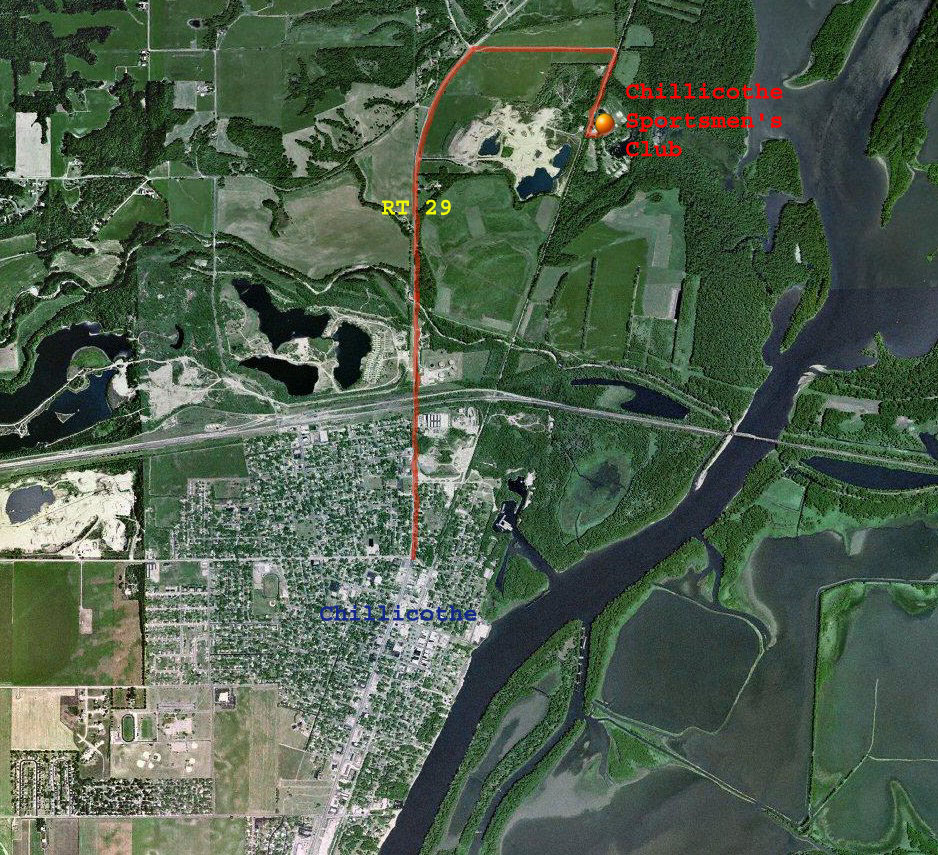 Contact Tim Vik via e-mail at webmaster@chillisportsmen.org if you would like to receive the CSC Newsletter and calendar of events via e-mail at no cost to you.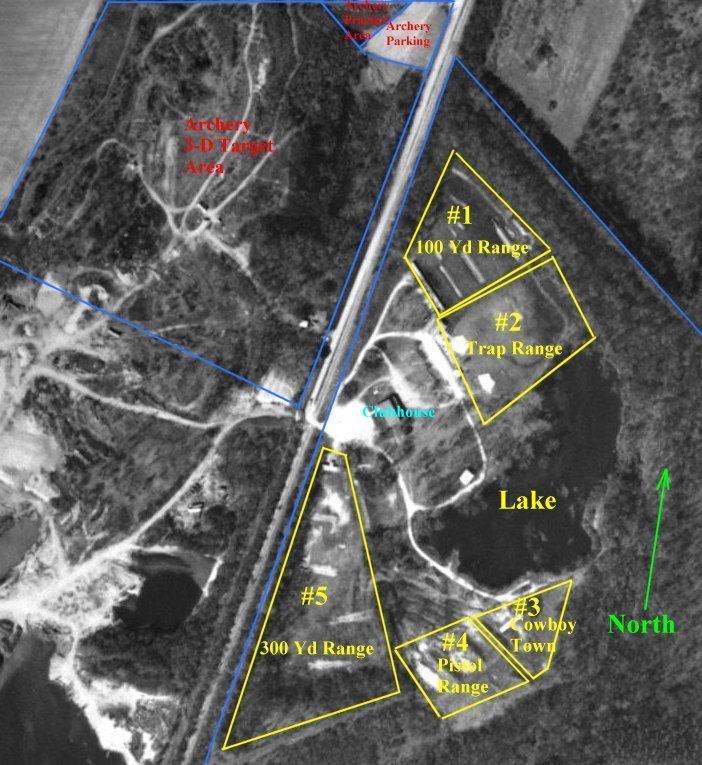 <![if !supportEmptyParas]> <![endif]>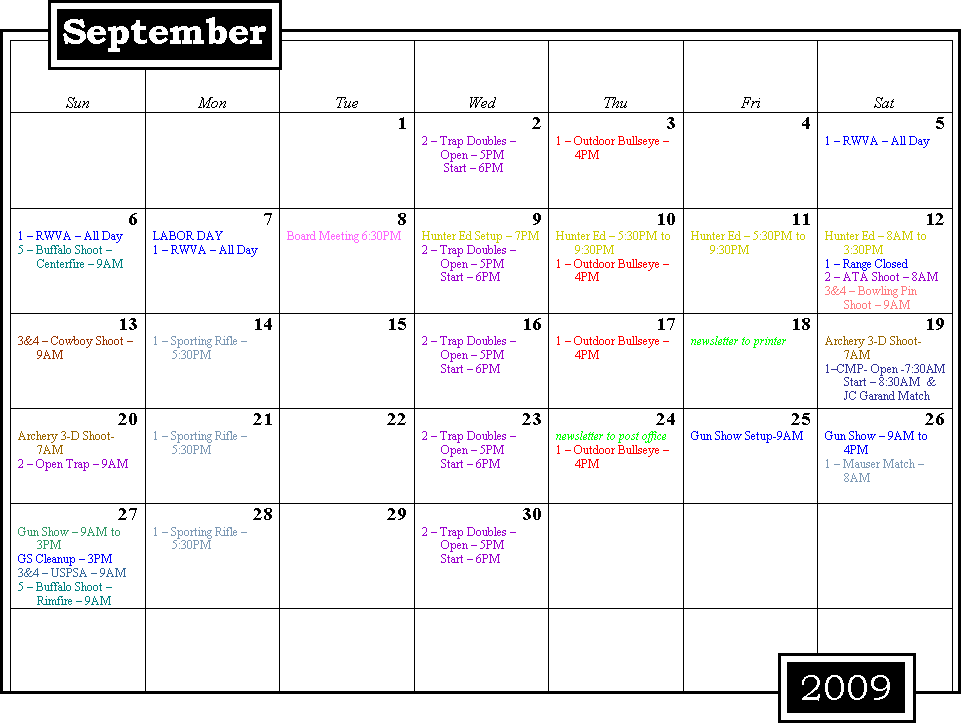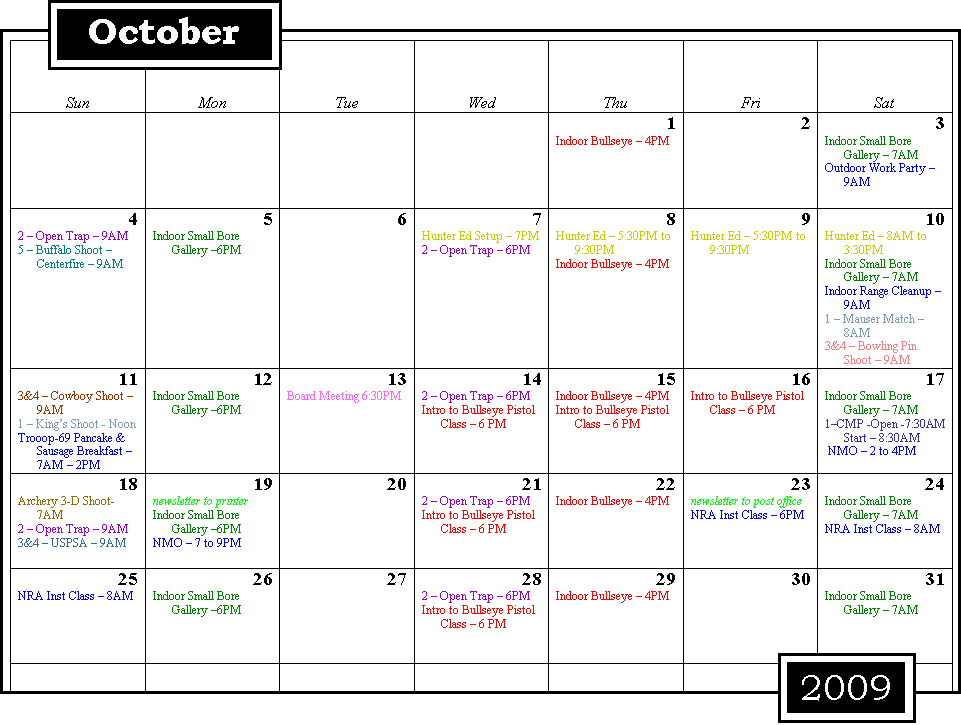 <![if !supportEmptyParas]> <![endif]>
<![if !supportEmptyParas]> <![endif]>
<![if !supportEmptyParas]> <![endif]>