Chillicothe Sportsmen's
Club
News

Jan. 2012

***********************************************************************

INDOOR: -- Indoor Range and Clubhouse Cleanup - 9AM, 14JAN2012.

NEW MEMBER ORIENTATION (NMO): You need to attend NMO to obtain your current year's membership card & gate key.  Check the enclosed calendars for dates & times.  ADVANCE RESERVATIONS ARE REQUIRED OR NO INSTRUCTOR WILL BE AT THE CLUB FOR THE CLASS.  For reservation or to ask any questions - Contact Chuck Varnold at (309) 697-6766 or via e-mail at tunaot1@sbcglobal.net

I'd like to remind everyone of the importance of making sure that, when fired, bullets do not leave the confined safety of our ranges.

Each shooter is individually responsible for placing his or her targets at a height that will insure the bullet safely enters the protective berm. Bullets that impact areas other than the berms can be deflected upward and escape. Let's keep everyone safe by faithfully adhering to this basic safety procedure.

I hope the new year will be good to everyone, and please remember your open invitation to attend our monthly meetings on the second Tuesday of each month at 6:30pm.

Now for my thought of the month. It is nature's intent that certain species of animals flourish while others fall by the evolutionary wayside. If this were not true and extremists had their way, dinosaurs would be chasing us all down the interstate.

Be safe, shoot straight and always speak the truth.

Kevin Hutchison

Results from the December 10th match:

High raw score: 196-5X Justin Howeler K31 Schmidt-Rubin – as Justin said, "even a blind squirrel gets a nut now and then."

First: 215-1X Greg Sims K98k Mauser
Second: 214-2X Bob Griffith Mosin-Nagant
Third: 201-4X Justin Howeler K31 Schmidt-Rubin
Next Match is January 14th . Mauser Matches are informal centerfire rifle matches shot on the NRA SR-1 target from standing at 50 meters using rifles with open sights or unimproved pre-'64 military bolt-action repeaters. If you have any questions, contact Max Koehl at 309 385-1033.
Neujahrsschiessen: 10AM New Year's Day – Bird (dragon) Shoot – any gun (single projectile)/any sights. $1 for 3 shots. Also there will be an egg shoot using same rules for guns.
NOTE BELOW
Jim Martin is building a list of Mauser Match shooters' e-mail addresses. You may contact him at martijl2@mtco.com if you would like to be added to his list. He will keep you more up-to-date on special challenges, scores, etc. than the newsletter can, due to our shooting schedule and some information coming in after the newsletter deadline. For instance this month we have no special challenge. If one should arise, those on Jim's list will be notified prior to the match.
Max Koehl
MEMBERSHIP RENEWALS
INDIVIDUAL DUES INVOICES ARE NOT SENT OUT.  Your membership expires on December 31st, 2011, and the gate lock will be changed on January 1st, 2012. 
Please be sure to return your 2011 membership card with your dues and/or fees, even if you don't have any or only partial work hour credits.  This includes both non-renewing and renewing Annual Members, Associate Life Members, and Life Members (both under and over 65) all with or without work hours.  Expired membership cards are needed for the Club's records.  Thank you.
Annual dues are $75.00(Dues) + $10.00(Land Fund) + $10.00 for each work hour NOT worked(10 hours needed to owe nothing for work hours).  DO NOT mail your old key—if you want to return it, drop it in the box at the end of the sidewalk to the Clubhouse—remember, you will need this key for access until Jan. 1st.  Mail your 2011 Membership Card & check(filled out) to: CSC, Box 13, Chillicothe, Il. 61523  
ALL MEMBERS – RENEW BY FEBRUARY 1ST, TO AVOID BEING ASSESSED AN ADDITIONAL LATE PAYMENT FEE OF $10.00 PER MONTH.      
If you have any questions or concerns about your Club you may contact any Club Officer listed below or any board member.
President               V-President       Secretary         Treasurer
Kevin Hutchison         Cally Morgan      Donald Clemens    Lowell Bennett
(309)657-1518           (309)691-3427     (309)274-6870     (309) 274-5586
Acronyms - What the heck do they mean!!???!!?!? 
Wonder what all the acronyms used out on the range and in this newsletter mean? This area of the newsletter is dedicated to helping explain these. If I forget some or misidentify them, please let me know.
<![if !supportEmptyParas]> <![endif]>
SASS               Single Action Shooting Society
USPSA             United States Practical Shooting Association – Club Number #IL-08
DCM                 Department of Civilian Marksmanship (old designation)
CMP                 Civilian Marksmanship Program (new designation) - Club Number #52084
NMO                 New Member Orientation
NRA                 National Rifle Association - Club Affiliation Number  #R0570
ISRA                 Illinois State Rifle Association – Club Affiliation Number  #00282
WTPS               Women's Target Pistol Shooting (new group at CSC)
ATA                  Amateur Trapshooting Association
WITO                     Women In The Outdoors
WOT                      Women On Target
<![if !vml]>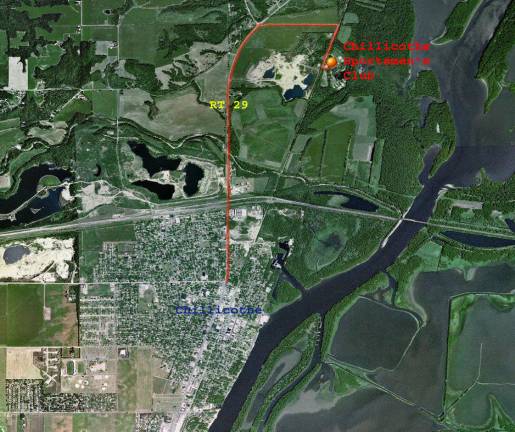 <![endif]>
<![if !supportEmptyParas]> <![endif]>
Contact Tim Vik via e-mail at webmaster@chillisportsmen.org if you would like to receive the CSC Newsletter and calendar of events via e-mail at no cost to you.
<![if !supportEmptyParas]> <![endif]>
The following are the new range numbers:
RANGE   LOCATION
1  --         100 yard range
2  --         Trap range
3  --         Short lakeside range (NEW) (just north of Cowboy Town)
4  --         Cowboy Town
5  --         Practice Range
6  --         3-bays
7  --         300 yard range
8  --         Archery Range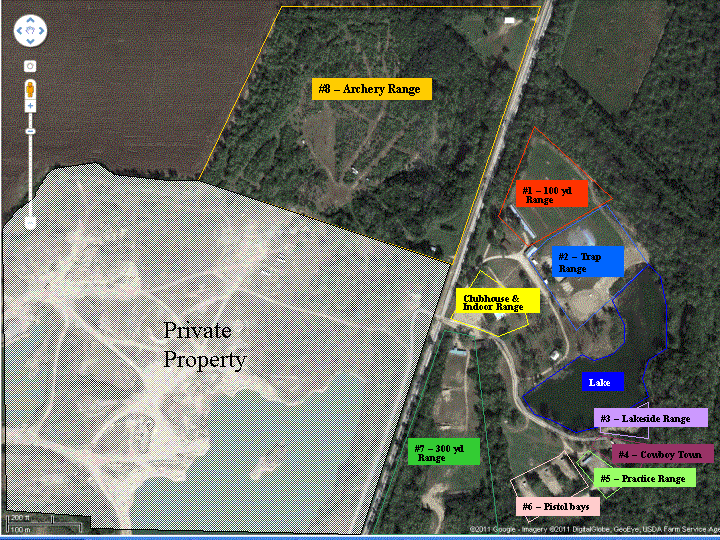 <![if !supportEmptyParas]> <![endif]>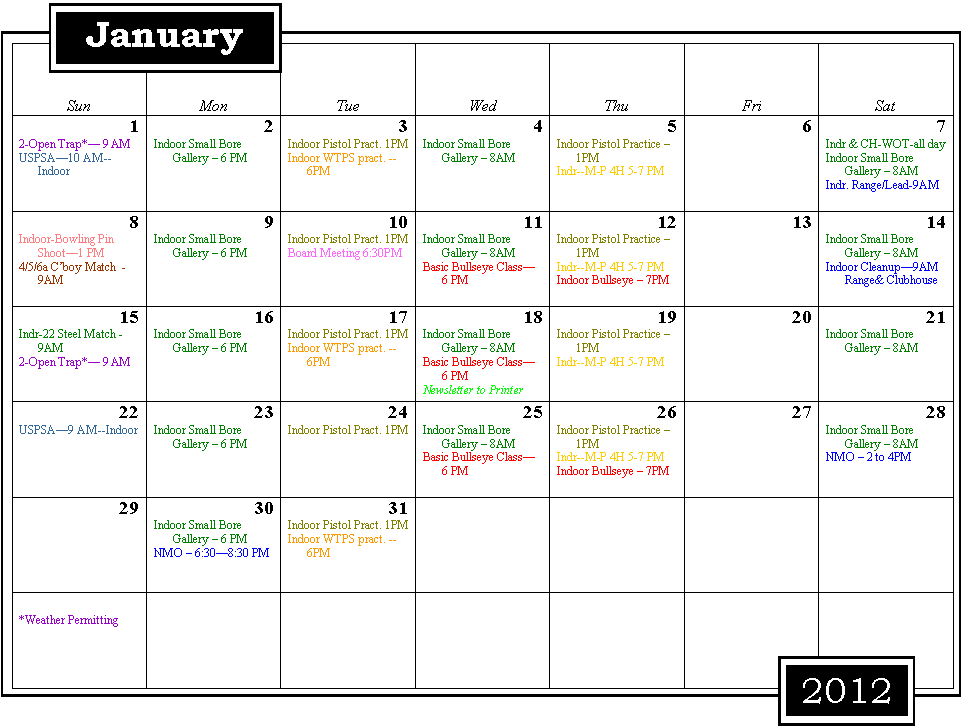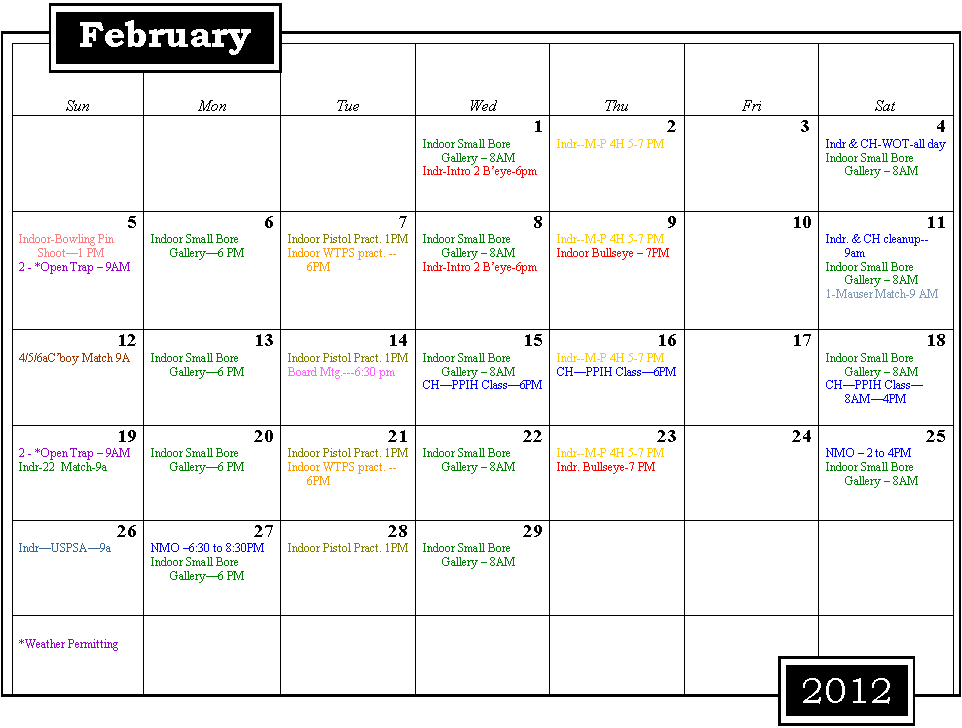 <![if !supportEmptyParas]> <![endif]>
<![if !supportEmptyParas]> <![endif]>
<![if !supportEmptyParas]> <![endif]>