Chillicothe Sportsmen's
Club News Feb. 2012
<![if !supportEmptyParas]> <![endif]>
WEB PAGE  http://www.chillisportsmen.org
<![if !supportEmptyParas]> <![endif]>
PRESIDENT'S CORNER
Knowing that the right information transmitted at the right time can be critical to an organization's success, your board is in the process of improving the quality, quantity and timeliness of club information offered through our website, newsletter and event calendar. I am extremely pleased to say that you will soon witness some very positive changes.     
Anytime you submit hand-written information to the club, especially personal data such as your name, address, telephone number and email address, please be sure to print legibly.  If we can't read your writing, which happens far more frequently than it should, the end result may be that you don't receive the response or action you require.  Be particularly attentive when submitting email addresses to us electronically because different fonts can make certain small and large case letters appear similar and/or look like the numeral one (1). One wrong character in an email address can render it inoperative. It is not the responsibility of those comprising the board to try and decipher your writing or interpret your intent, so please help us help you by making sure that your submissions are clearly legible.    
I would like to publicly respond to the question of whether or not our board members are paid for their services or receive any form of compensation.  The answer is quite simple: no, unless of course you count extreme personal satisfaction from providing our membership with one of the finest clubs in the country while simultaneously upholding the Second Amendment to the United States Constitution, itself a key factor in making America the greatest nation on the face of the earth. From the executive board to the board of directors to the match directors and everyone else, our club is managed and ran exclusively by volunteers, which if you think about it is pretty spectacular. We are a healthy and thriving organization with tremendous advantages to offer our members, and every ounce of our success has been brought about exclusively by volunteers. If you are interested in becoming involved in the 'behind-the-scenes' aspects of sustaining our legacy, please feel free to contact any board member, or better yet come to a board meeting at 6:30pm on the second Tuesday of each month and talk with us in person.  We'd love to have you.                       
I'd like to leave you with two thoughts, one a bit more serious than the other but both certainly worthy of consideration.  Have you ever wondered why we attend college in order to refine our ability to speak with confidence and panache and then send email to our fellow workers across the hall? 
The right to complain carries with it the responsibility to act to remedy the situation.
Kevin Hutchison
<![if !supportEmptyParas]> <![endif]>
CONTACTS
If you have any questions or concerns about your Club you may contact any Club Officer listed below or any board member (see web site for current board members).
<![if !supportEmptyParas]> <![endif]>
            President                     V-President                  Secretary                     Treasurer
Kevin Hutchison Cally Morgan                 Donald Clemens            Lowell Bennett
            (309) 657-1518               (309) 691-3427               (309) 274-6870               (309) 274-5586
<![if !supportEmptyParas]> <![endif]>
Membership/Publications                                                                    Web-Master
            Cliff Wilcox                                                                                            Tim Vik
            (309) 579-2793                                                                                       (309) 274-4018
<![if !supportEmptyParas]> <![endif]>
ADDRESS CHANGES
ALL MEMBERS: It is your responsibility to make sure that the Club has your current home address, telephone number, e-mail address, etc. Be aware that bulk mail is never forwarded!
Newsletters which are returned to us as undeliverable will cause your name to be deleted from
the mail list. You will not receive any further Newsletters until you contact us with your new address.
<![if !supportEmptyParas]> <![endif]>
2012 WORK HOURS
INDOOR: -- Indoor Range and Clubhouse Cleanup – 9AM, 11FEB2012.
CMP: -- CMP work party on Saturday, March 3rd,2012 at 9:00AM to repair target frames and prepare for the 2012 season. Please bring hammers, saws and staplers to the meeting. Contact Steven C. Schneckenburger at (309) 692-7807 for more information.
MAUSER MATCH RESULTS FROM JAN. 14th  MATCH
Temperature at first shot – 7 Degrees Fahrenheit!
High raw score : Tie between Marty Lehman (Mosin-Nagant) & Jay Zenko (K-32 Swiss) 195-3X.
1st – Bob Griffith (Mosin-Nagant) 209-2X
2nd – Bob Killian (K-31 Swiss) 201-7X
3rd – Jay Zenko (K-31 Swiss) 201-3X
Lucky Shooter Award – Ray Ellington
Rifleman Of The Year Traveling Trophy – Martin Lehman
Next Match – Saturday, February 11, at 9:00 AM
Challenge Match – None yet announced.
<![if !supportEmptyParas]> <![endif]>
BULLSEYE PISTOL
The next class of "Introduction to Bullseye Pistol" will start on March 14th. This class is open to men, women and families, and runs for 5 weeks. The cost for this class is $35. To enroll in this class or for further information about it, please contact Scott at 309 274-8407 or Jeff at
(309 264-2276).
<![if !supportEmptyParas]> <![endif]>
NEWS FROM OTHER SHOOTING DISCIPLINES
Some of the members have asked why we don't report news from the other disciplines (archery included). Well, we have the space.......all we need is the news to report. So, let your Activity Director know that you'd like to see your results posted in the news letter. Activity Directors, contact Cliff Wilcox (309) 579-2793 with any information you would like to see published in the
newsletter. Information submitted at or before the third Tuesday of each month will be published in the next month's newsletter. Remember, it's your news letter. We're going to try to make it more personal for you!
<![if !supportEmptyParas]> <![endif]>
TIP OF THE MONTH
Here's an effective, yet inexpensive way to remove copper fouling from your barrel. Spray some patches with Windex. Then, using a plastic or aluminum jag or nylon brush, swab your barrel until
these patches come out clean. Follow this with a couple of dry patches and then an oiled patch. Note: The ammonia in the Windex attacks the copper, and you may get a false indication of the presence of copper if you use brass jags or brushes with the Windex. This cleaning method is also very effective to clean black powder firearms.
<![if !supportEmptyParas]> <![endif]>
<![if !supportEmptyParas]> <![endif]>
"The beauty of the Second Amendment is that it will not be needed until they try to take it." -  Thomas Jefferson
<![if !supportEmptyParas]> <![endif]>
CSC BOARD NEWS
The board discussed a situation reported by a board member concerning the use of improper targets on range 1. This board member had observed some shooters on that range shooting at
clay pigeons that had been placed on the ground. This action continued even after the shooters
were warned the second time that shooting to ground was not allowed.
Rules for the use of each range are posted. The CSC Ground Rules are also posted on our web
site. Please take the time to read and be aware of these rules! If you fail to comply with these
stated rules, you will be asked to surrender your club ID. Your ID will not be returned to you until
the board decides what further action is necessary.
Our next gun show is scheduled for 3/32-4/1. Because of the importance the upcoming election, and to support our right to vote, we will have a voter registration station at one of the tables up-stairs as a service to the folks attending our show. There will be no charge to anyone availing themselves of this service. If you know anyone who is not registered please encourage them to
stop by this table and register.
Remember that the $10 late fee for renewals kicks in March 1. If you do not renew your membership by March 1st, you will be assessed an additional $10 per month after that. Also,
do not send your old key in with your renewal! It tears up the postal sorting equipment.
<![if !supportEmptyParas]> <![endif]>
LEGISLATIVE NEWS (NATIONAL)
Representative Joe Walsh (Republican from Illinois) has introduced a bill (H.R. 3954) to withhold funding from the United Nations and prevent the U.S. government from adopting any treaty that threatens national sovereignty or abridges the Second Amendment firearms rights of American citizens. H.R. 3954 would express the sense of the Congress that the United States should not adopt any treaty that poses a threat to national sovereignty or abridges any rights guaranteed by the U.S. Constitution, such as the right to keep and bear arms. It would withhold funding from United Nations unless the President certifies that the United Nations has not taken action to restrict, attempt to restrict, or otherwise adversely infringe upon the rights of individuals in the U.S. to keep and bear arms, or abridge any of the other constitutionally protected rights of citizens of the U.S.
This is just one of nearly 100 firearms-related bills that have been filed in the past year. You
can find all of these bills by visiting http://thomas/loc.gov and typing "firearms" in the "Search" box at the top of the middle column. Most of these bills were sent to the appropriate policy committee, usually the House or Senate Judiciary Committees, where they sit with no action taken.
As the new year begins, this is a good time to write, e-mail, or call your elected officials and express your support of, or opposition to the bills that you believe are most deserving of action. Contact information for both your Representative and Senators can be found on the internet or in the Government section of your telephone book. Remember to be polite and courteous in your request.
<![if !supportEmptyParas]> <![endif]>
LEGISLATIVE NEWS (ILLINOIS)
Illinois House Bill HB0112 (Firearms-Concealed Carry) is currently in the Rules Committee where is has been stalled since March of 2011.
Illinois House Bill HB0148 (Firearms Concealed Carry) has been placed on the calendar, where is
considered "postponed".
In other words, there is currently no action being taken on either bill.
All Illinois gun owners are invited to join in Illinois Gun Owners Lobby Day (IGOLD) in Springfield in 2012. This is an annual event where everyone goes to lobby their representatives in the Illinois House and Senate. The ISRA is partnering with local and internet organizations in Illinois to increase attendance and make a bigger & better impression in Springfield. The other participating organizations are IllinoisCarry.com, Guns Save Life, and Sangamon County Rifle Association. Get your local organization involved as well!
<![if !supportEmptyParas]> <![endif]>
DIDJA KNOW?
A short report on how your "club" ended up for the year 2011. To start with, it is no longer the old "club" that some of you remember from days past, but has been a business for several years.
We ended the year with 839 members
It cost $122,566.99 to operate in 2011, with $23,080.00 going for Capital Improvements, $20,743.00 on the Grounds, $9,993.00 for Insurance, $7,956.00 for Propane Gas, $6,560.48 for Property Taxes, $4,916.89 on the Buildings and supplies, $3,873.69 to Ameren Illinois, $3,561.04 on Printing and Office Supplies, $2,120.40 on Postage and a whole lot of smaller expenses.
Your Dues brought in $57,550.00, Work Hours brought in $23,080.00, the Farm $6,691.20, initiation and late Fees $6,620.00 and the rest being covered by the activities. The two Gun Shows brought in $2,261.27, Action Pistol $2,124.21, Trap $1,883.42, Bulls Pistol in various forms $1,792.07, Bowling Pin, $1,700.15, the Driving Range, $1,110.16, Small Bore Gallery Rifle $1,074.00, with all activities but one showing a profit or at least paying their way for the year.
Acronyms - What the heck do they mean!!???!!?!?  
Wonder what all the acronyms used out on the range and in this newsletter mean? This area of the newsletter is dedicated to helping explain these. If I forget some or misidentify them, please let me know.
<![if !supportEmptyParas]> <![endif]>
SASS               Single Action Shooting Society
USPSA             United States Practical Shooting Association – Club Number #IL-08
DCM                 Department of Civilian Marksmanship (old designation)
CMP                 Civilian Marksmanship Program (new designation) - Club Number #52084
NMO                 New Member Orientation
NRA                 National Rifle Association - Club Affiliation Number  #R0570
ISRA                 Illinois State Rifle Association – Club Affiliation Number  #00282
WTPS               Women's Target Pistol Shooting (new group at CSC)
ATA                  Amateur Trapshooting Association
WITO                Women In The Outdoors
WOT                 Women On Target
===================================================================
<![if !vml]>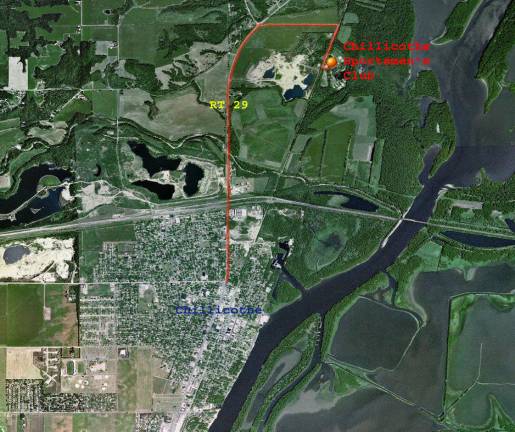 <![endif]>
<![if !supportEmptyParas]> <![endif]>
Contact Tim Vik via e-mail at webmaster@chillisportsmen.org if you would like to receive the CSC Newsletter and calendar of events via e-mail at no cost to you.
<![if !supportEmptyParas]> <![endif]>
The following are the new range numbers:
RANGE   LOCATION
1  --         100 yard range
2  --         Trap range
3  --         Short lakeside range (NEW) (just north of Cowboy Town)
4  --         Cowboy Town
5  --         Practice Range
6  --         3-bays
7  --         300 yard range
8  --         Archery Range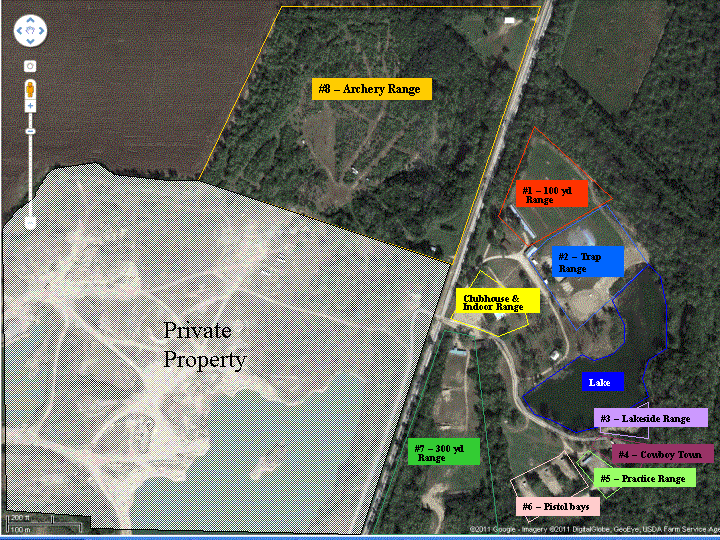 <![if !supportEmptyParas]> <![endif]>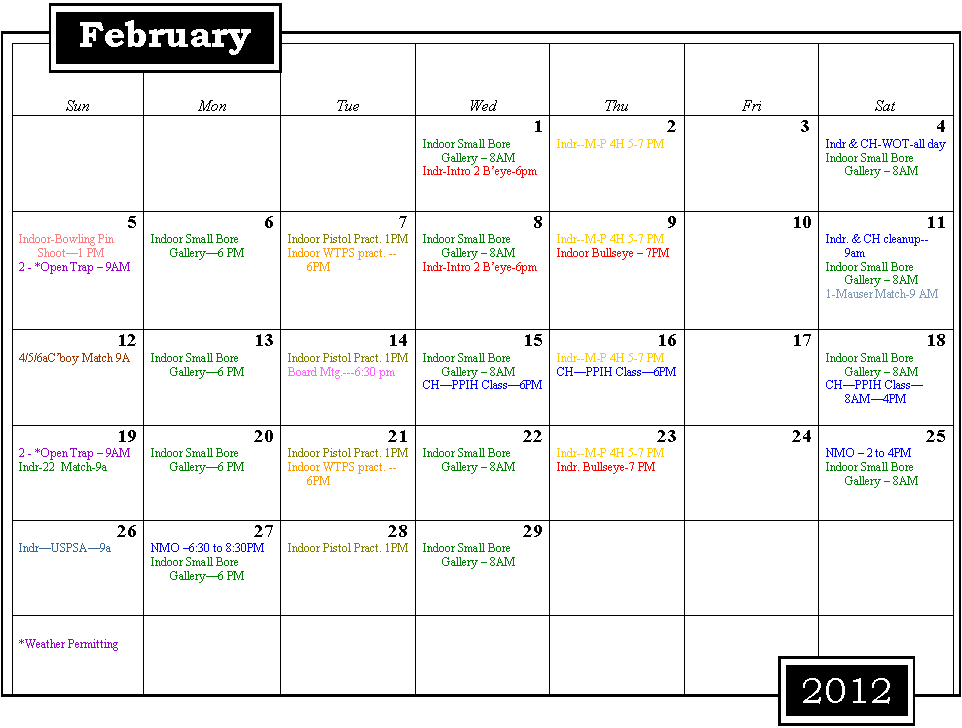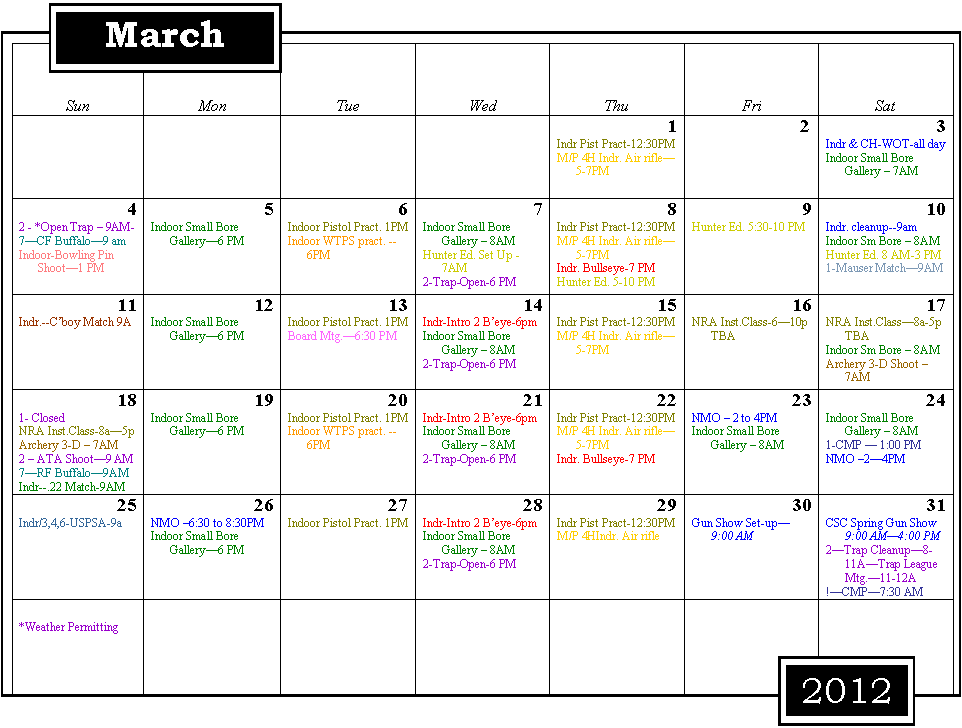 <![if !supportEmptyParas]> <![endif]>
<![if !supportEmptyParas]> <![endif]>
<![if !supportEmptyParas]> <![endif]>