Chillicothe Sportsmen's
Club News April 2012
WEB PAGE  http://www.chillisportsmen.org
PRESIDENT'S CORNER
I am saddened to announce that Cliff Wilcox, a Chillicothe Sportsmen's Club Life Member of many years, passed away on Wednesday 7 March. I, along with many of our members, have enjoyed knowing him for a long time. Cliff loved his country, his military service (along with all those who have served), and our organization. In spite of the fact that his health has not been good the past few years, he was always willing to help in any way he could. He took over the production of our newsletter a couple months ago, making a number of tremendous improvements. To his family, we extend our thoughts and prayers. We shall miss him greatly. America has lost another patriot, his family has lost a father and husband, his friends have lost a brother, but the angels have gained an ally.
Jim Martin, one of our board members, will be taking charge of our newsletter. I am confident that Jim's keen eye for detail and his well-honed organizational skills will be a tremendous asset. Please help Jim and our club by submitting news and information to him in a timely basis. His contact information can be found further in this letter.
"What springs from earth dissolves to earth again, and heaven-born things fly to their native seat."
Marcus Aurelius                 Kevin Hutchison
Gun Show Information
Do you desire to join or need to renew your NRA and/or ISRA membership?
You can join and/or renew either or both memberships at the Spring CSC Gun Show on 3/31 or 4/1 and usually obtain a better deal than the mailed notices offer you.
Come see us at the CSC Gun Show!
We will also have a voter registration table at the CSC gun show. If you have changed your address since you last voted and you haven't re-registered, or if you have an unregistered family member who will be at least 18 years old by the November elections, stop by our table and we'll get the registration done.  The registrant must have TWO forms of Identification, at least one of which MUST show the applicants Current home address.  Your vote is important......make sure you are registered and then, make sure you vote!  Remember....voting is not a privilege.....it's your duty!
ADDRESS CHANGES
ALL MEMBERS: It is your responsibility to make sure that the Club has your current home address, telephone number, e-mail address, etc. Be aware that bulk mail is never forwarded!
Newsletters which are returned to us as undeliverable will cause your name to be deleted from
the mail list. You will not receive any further Newsletters until you contact us with your new address.
CONTACTS
If you have any questions or concerns about your Club you may contact any Club Officer listed below or any board member (see web site for current board members).
            President                     V-President                  Secretary                     Treasurer
Kevin Hutchison Cally Morgan                 Donald Clemens            Lowell Bennett
            (309) 657-1518               (309) 691-3427               (309) 274-6870               (309) 274-5586
Publications                                                                                         Web-Master
            James Martin                                                                                         Tim Vik
            (309) 274-2480                                                                                       (309) 274-4018
2012 WORK HOURS
INDOOR: -- Indoor Range and Clubhouse Cleanup – , 14APR2012
                      Indoor Gun Show set-up – 9AM, 30MAR2012
                       Indoor Gun Show clean up—, 1APR2012
OUTDOOR: --Next work party on Saturday, April 7, 2012 at to clean up down trees from railroad cutting. Please bring chain saws, trucks or trailers, rakes, etc . Range 7 will be closed. Contact Steven C. Schneckenburger at (309) 692-7807 or 657-0170for more information.
                 --Trap Range Cleanup – , 31MAR2012 (Cleaning up wads and rocks).    
                   Bring rakes, flat shovels, and wheelbarrows.
                         YSSI WEEKEND WORK HOUR CREDITS: 
The 12th Annual YSSI Weekend is set for April 20 & 21, 2012.  Help will be needed on Saturday, the 21st, on all ranges (Indoor Rifle, Shotgun, Archery, High-Power Rifle, Muzzleloading Rifle, Cowboy Action Pistol, Buffalo Rifle, USPSA) and in the Clubhouse Kitchen.  WORK HOUR CREDITS will be given to all volunteers who assist.  Questions – call the appropriate Range Director to volunteer for that Range or Bob Bjerke @ (309) 692-1800.
TRAP LEAGUE
There will be a Trap League Captain's meeting at till on March 31st. Trap will start shooting on Wednesday evenings. For information, call Jerry Oglesby at 309 360-6152, or by
e-mail at oglesby.jerry@gmail.com.
CENTERFIRE BUFFALO SHOOT
Centerfire Buffalo Shoots will be held at 9:00AM on Range 7 on the following dates; April 1, May 6, June 3, July 1, August 5, September 2, & October 7. Warm-ups start at . For information, please contact Kyle Mustain at 309 255-6339.
RIMFIRE BUFFALO SHOOT
Rimfire Buffalo Shoots will be held at 9:00AM on Range 7 on the following dates; April 15, May 20, June 17, July 15, August 19, September 16, October 21, & November 18. Come early to sight in. The range us usually open at . Additional information about these shoots can be found at FACEBOOK.COM/EASTSIDEWELLNESSCHIRO, or call 309-258-2355 for more information. Check it out!
MAUSER MATCH RESULTS FROM APR. 10th  MATCH
March 10, 2012
A Little Breezy, But All- In- All A Nice Sunny day
Results:
High Raw Score: Paul Bishop 194-4X, 1st  Terry Beachler  199-3X
2nd  Cody Killion  199-0X, 3rd  Ray Ellington  198-1X
The Korean War Challenge Match:
We Are Pleased That The Chinese And The North Koreans Were  Halted At The 38th Parallel
1st Terry Beachler  197-1X  M1 Garand, 2nd Paul Bishop  195-1X  1903 Springfield
3rd Chris Bach  194-2X  M1 Garand, 4th Marty Lehman  193-3X  Mosin Nagant
5th Justin Howeler  190=3X  SKS
Thanks To Sponsors Chris Bach And Marty Lehman
Thanks To Chris For The Great Chilli (He Is A Pretty Good Cook)
April Mauser Match:  14April2012, RANGE 1,
April Challenge Match: In Remembrance Of Our Good Friend Cliff Wilcox
Rifle: Any Mauser Match Type Rile That Was Acquired Through Cliff's Rod And Gun Shop
Course Of Fire: 20 Rounds On Standard Mauser Match Targets
Food: Bratwurst, German Potato Salad, Chips
A Toast To Cliff Will Be Held For Those Who Wish To Participate
Awards: River Beach Pub Gift Certificate, German Beer Stein, Range Tool
CSC BOARD NEWS
Rules for the use of each range are posted. The CSC Ground Rules are also posted on our web
site. Please take the time to read and be aware of these rules! If you fail to comply with these
stated rules, you will be asked to surrender your club ID. Your ID will not be returned to you until
the board decides what further action is necessary.
When sending an e-mail to our president, Kevin Hutchinson, please use the e-mail address published on the website (blitzkrg@mtco.com) as this is the only address he checks on a regular basis. Thanks.
Remember, if you are receiving a paper copy and an e-mail copy of this newsletter, and the
e-mail is sufficient for you, let us know, and we will stop sending the paper copy. That will save your club some postage. Every little bit helps!
FUNDAMENTAL NRA SAFETY RULES
Always

keep the firearm pointed in a safe direction.

Always

keep your finger off the trigger until ready to shoot.

Always

keep the firearm unloaded until ready to use.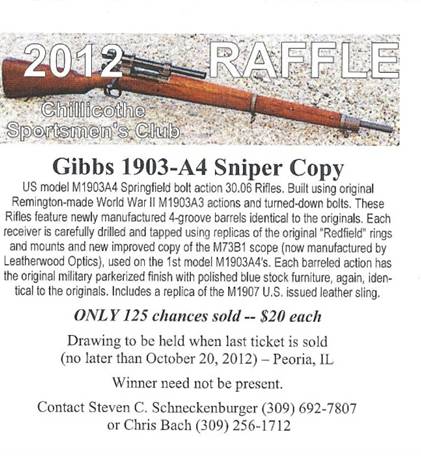 <![endif]>
ç==============================================================è
Acronyms - What the heck do they mean!!???!!?!?  
Wonder what all the acronyms used out on the range and in this newsletter mean? This area of the newsletter is dedicated to helping explain these. If I forget some or misidentify them, please let me know.
<![if !supportEmptyParas]> <![endif]>
SASS               Single Action Shooting Society
USPSA             United States Practical Shooting Association – Club Number #IL-08
DCM                 Department of Civilian Marksmanship (old designation)
CMP                 Civilian Marksmanship Program (new designation) - Club Number #52084
NMO                 New Member Orientation
NRA                 National Rifle Association - Club Affiliation Number  #R0570
ISRA                 Illinois State Rifle Association – Club Affiliation Number  #00282
WTPS               Women's Target Pistol Shooting (new group at CSC)
ATA                  Amateur Trapshooting Association
WITO                Women In The Outdoors
WOT                 Women On Target
===================================================================
<![if !vml]>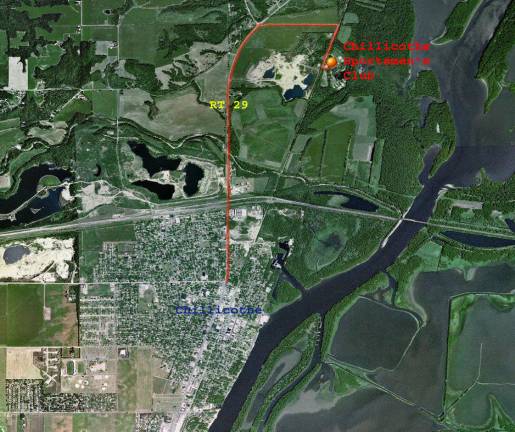 <![endif]>
<![if !supportEmptyParas]> <![endif]>
Contact Tim Vik via e-mail at webmaster@chillisportsmen.org if you would like to receive the CSC Newsletter and calendar of events via e-mail at no cost to you.
<![if !supportEmptyParas]> <![endif]>
The following are the new range numbers:
RANGE   LOCATION
1  --         100 yard range
2  --         Trap range
3  --         Short lakeside range (NEW) (just north of Cowboy Town)
4  --         Cowboy Town
5  --         Practice Range
6  --         3-bays
7  --         300 yard range
8  --         Archery Range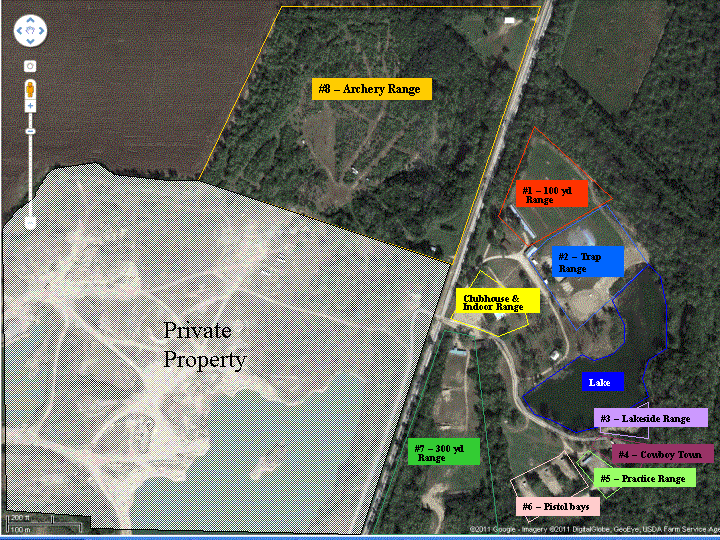 <![if !supportEmptyParas]> <![endif]>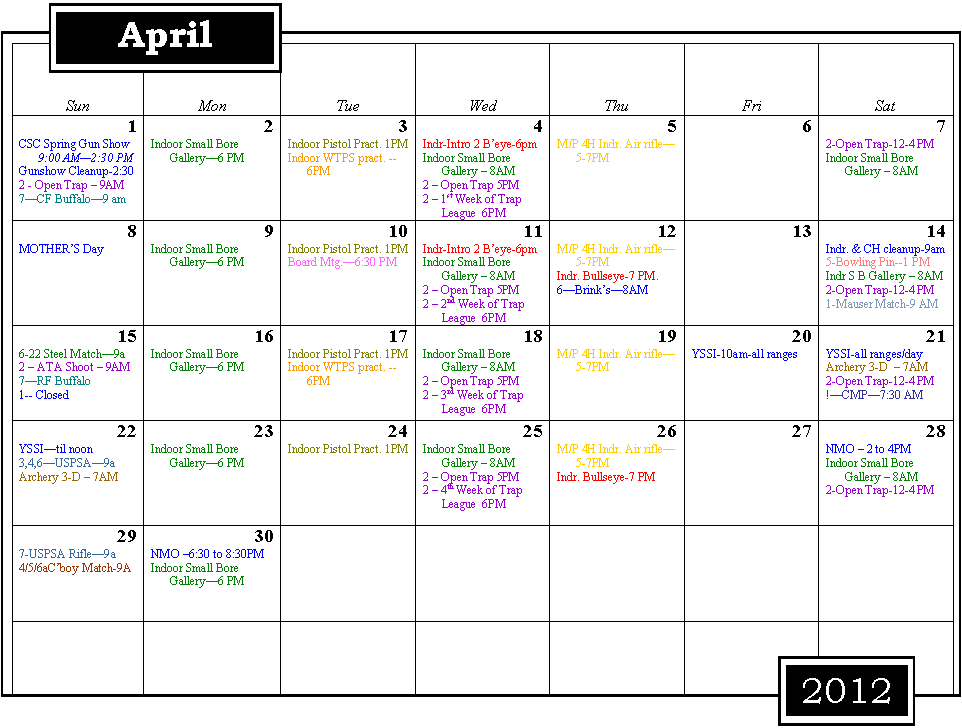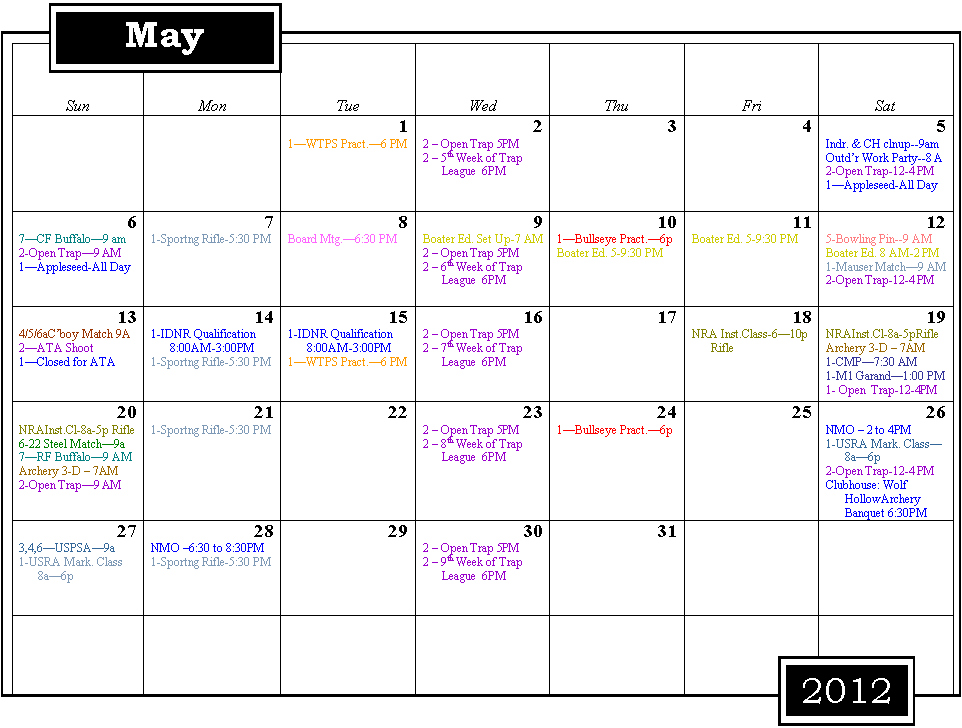 <![if !supportEmptyParas]> <![endif]>
<![if !supportEmptyParas]> <![endif]>
<![if !supportEmptyParas]> <![endif]>