Chillicothe Sportsmen's Club News July 2012
WEB PAGE: www.chillisportsmen.org
Club Contacts:
If you have any questions or concerns about your Club you may contact any Club Officer listed below or any board member.
President        V-President     Secretary      Treasurer
                                                              Kevin Hutchison Cally Morgan Donald Clemens   Lowell Bennett
(309)657-1518      (309)691-3427 (309)274-6870 (309) 274-5586
President's Corner:
I'd like to thank everyone who came out and took part in the 1911 Match of 2 June. About 25 people showed up to fire the course, and another ten or so showed up just to see what it was all about. Considering that this was an event that had never before been attempted at the CSC, I'd say it was rather successful. Since that day, I have received several emails from people who competed stating that they had a great time and would like to see it continue. I'm hopeful that we can do something similar in the fall, maybe during October. Watch the newsletter for future details.
One thing several shooters observed was the extreme degree of cooperation between those in attendance along with the event's overall relaxed atmosphere. The skill levels of those who competed ranged from novice up to the highly advanced. When our range official and CSC member Craig Salmon, a master police firearms instructor, took time to help those less skilled through the course of fire, everyone else on the firing line displayed extreme patience and understanding. One non-member who drove 2 1/2 hours to the match told me that he was extremely impressed with the amount of cooperation and consideration he witnessed. This speaks well of our membership. A CSC member whom I have a lot of respect for told me that he thoroughly enjoyed the event because of it's relaxed atmosphere and the fact that it required the shooter to concentrate on basic marksmanship skills. This was my intended goal.
I'd also like to thank my friends Ryan Wilson, Vice President of Wilson Combat (makers of, in my opinion, the world's finest hand-built 1911 pistols) and his executive assistant Tressa Logue, for their support by donating some of their top quality 1911 magazines and discount certificates. These were extremely nice prizes. I'd also like to thank Craig Salmon for donating some of the other prizes along with Kim Hake who handled registration and statistical issues. We're looking forward to another match.
1911 Match Results (top four in each class)
Tactical Class: (500 possible points)
1. Don Dansby: 461, 19X
2. Kevin Monk: 446, 11X
3. Eric Henson: 445, 16X
4. Chris Fuller: 444, 7X
Military Class: (500 possible points)
1. Eric Henson: 453, 17X
2. Jay Zentko: 392, 8X
3. Kevin Monk: 386, 4X
4. Don Burleson: 342, 8X
Kevin
Our President with The Nuge (Ted Nugent) on June 12:
<![if !vml]>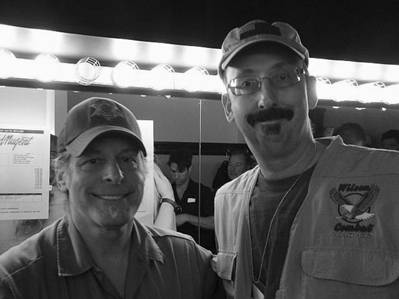 <![endif]>
Raffle Opportunity:
The Club is offering the opportunity to purchase  a chance on a Remington model 1100 Classic Trap shotgun. 125 tickets will be sold at $20 each. The drawing will be held on August 29, 2012 or whenever the last ticket is sold.
Contact:
Jerry Oglesby (309)360-6152
Kevin Wunder (309)256-6349
Work Hour Opportunities/Work Parties:
July 14  8:00AM Indoor And Outdoor:
Contact Steve Schneckenburger 309-692-7807 or Bob Bejerke 309-692-1800
Events (From Our Event Directors):
INTRODUCTION TO DEFENSIVE HANDGUN
Saturday, July 7 8:30AM-5:00PM Cost $75
<![if !supportLists]>· <![endif]>Learn how to safely operate your handgun.
<![if !supportLists]>· <![endif]>Learn what additional equipment you should have &how to carry it.
<![if !supportLists]>· <![endif]>Get an overview on Illinois law and steps you should take NOW!
<![if !supportLists]>· <![endif]>Will cover: mindset, situational awareness, use of cover, barricades, movement, and more.
<![if !supportLists]>· <![endif]>Pre-registration is highly recommended. A certificate of completion and CCW application for Florida will be issued on site
www.usrifleman.org for information on what to bring and to register
847-920-USRA(8772)
Call Steve Schnurbusch 573-768-2450
Friends Of NRA Banquet:
Date: Saturday August 18, 2012
Location: ITOO Banquet Facility
4909 W. Farmington Rd. Peoria,IL
Call: Linda Smith (309)219-6242 Or Robert Bjerke (309) 692-1800
CSC Member Donates 16 Target Frames
Using the specifications provided by Board member Jim Martin in the last newsletter, CSC member Tom Kingsley made and donated 16 wooden target frames to us (14 double-wide and 2 single-wide). Tom's desire to help our Club is very much appreciated. Tom hauled them from his suburban Chicago home to us in his mini van, which was a full load. Thanks again, Tom!
Eagle Scout Project To Build Shelter On Club Trap Range:
Scout Ian Borquist will be leading a team to build a 24x14 foot shelter between trap house 3-4. Completion is scheduled for July-August 2012. Monetary and/ or material donations would be appreciated. Contact our web master Tim Vik
Planning Committee Update:
Our long range planning committee will continue to meet in an effort to comprise a plan to make our club better to serve all of our interests and meet all of the needs of our increasing membership. We would like to increase our number of ranges. Our goal is to have a model of the club grounds that can be viewed by our members and our board as a blueprint for the future. We welcome your input. Feel free to contact any board member.
And Finally:
Our rifle team performs a 21 gun salute for our fallen veterans at the Chillicothe River Run on May 26. Awesome job following the National Anthem and Taps.
<![if !vml]>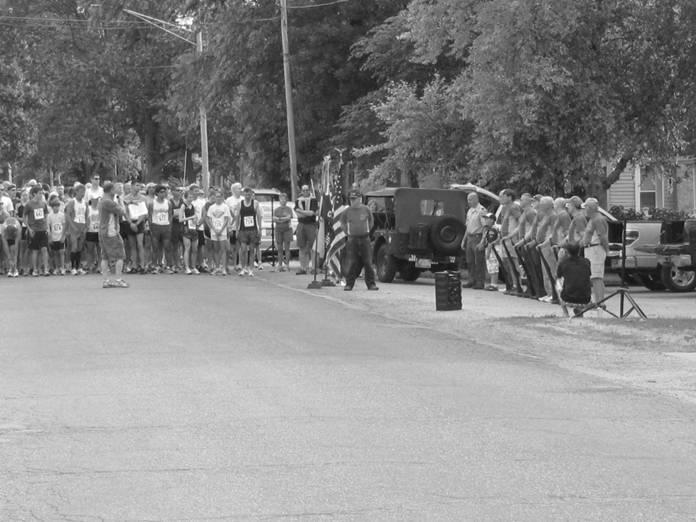 <![endif]>
Contact Tim Vik via e-mail at webmaster@chillisportsmen.org if you would like to receive the CSC Newsletter and calendar of events via e-mail at no cost to you.
ç==============================================================è
Acronyms - What the heck do they mean!!???!!?!?  
Wonder what all the acronyms used out on the range and in this newsletter mean? This area of the newsletter is dedicated to helping explain these. If I forget some or misidentify them, please let me know.
<![if !supportEmptyParas]> <![endif]>
SASS               Single Action Shooting Society
USPSA             United States Practical Shooting Association – Club Number #IL-08
DCM                 Department of Civilian Marksmanship (old designation)
CMP                 Civilian Marksmanship Program (new designation) - Club Number #52084
NMO                 New Member Orientation
NRA                 National Rifle Association - Club Affiliation Number  #R0570
ISRA                 Illinois State Rifle Association – Club Affiliation Number  #00282
WTPS               Women's Target Pistol Shooting (new group at CSC)
ATA                  Amateur Trapshooting Association
WITO                Women In The Outdoors
WOT                 Women On Target
===================================================================
<![if !vml]>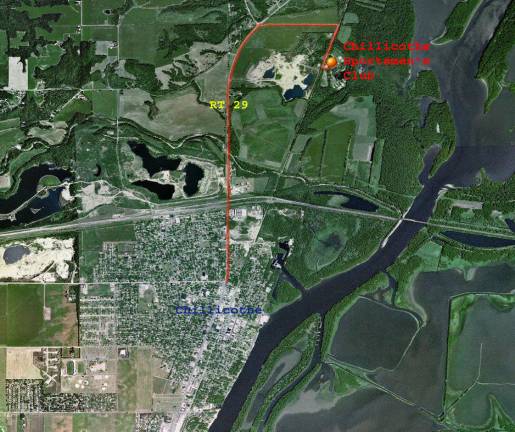 <![endif]>
<![if !supportEmptyParas]> <![endif]>
Contact Tim Vik via e-mail at webmaster@chillisportsmen.org if you would like to receive the CSC Newsletter and calendar of events via e-mail at no cost to you.
<![if !supportEmptyParas]> <![endif]>
The following are the new range numbers:
RANGE   LOCATION
1  --         100 yard range
2  --         Trap range
3  --         Short lakeside range (NEW) (just north of Cowboy Town)
4  --         Cowboy Town
5  --         Practice Range
6  --         3-bays
7  --         300 yard range
8  --         Archery Range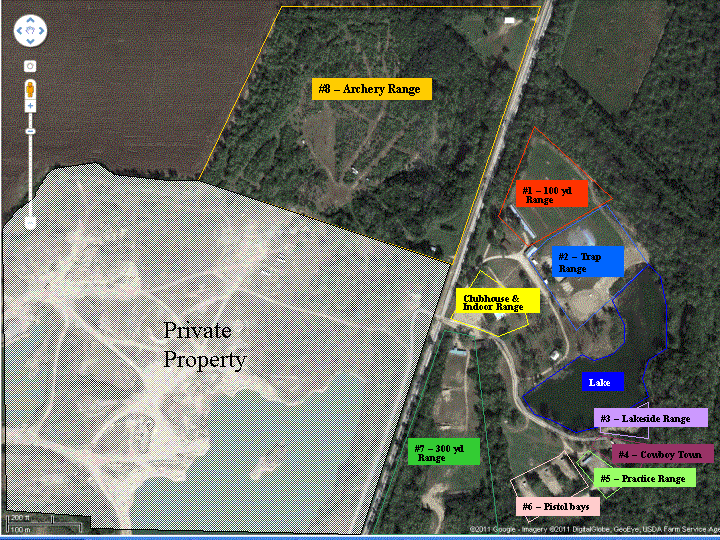 <![if !supportEmptyParas]> <![endif]>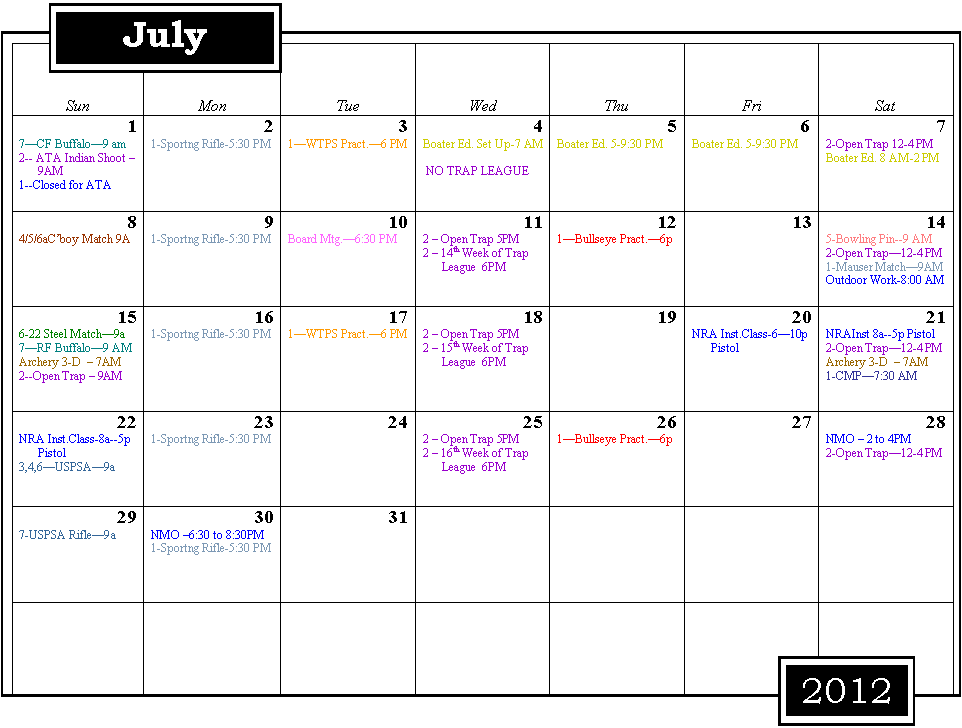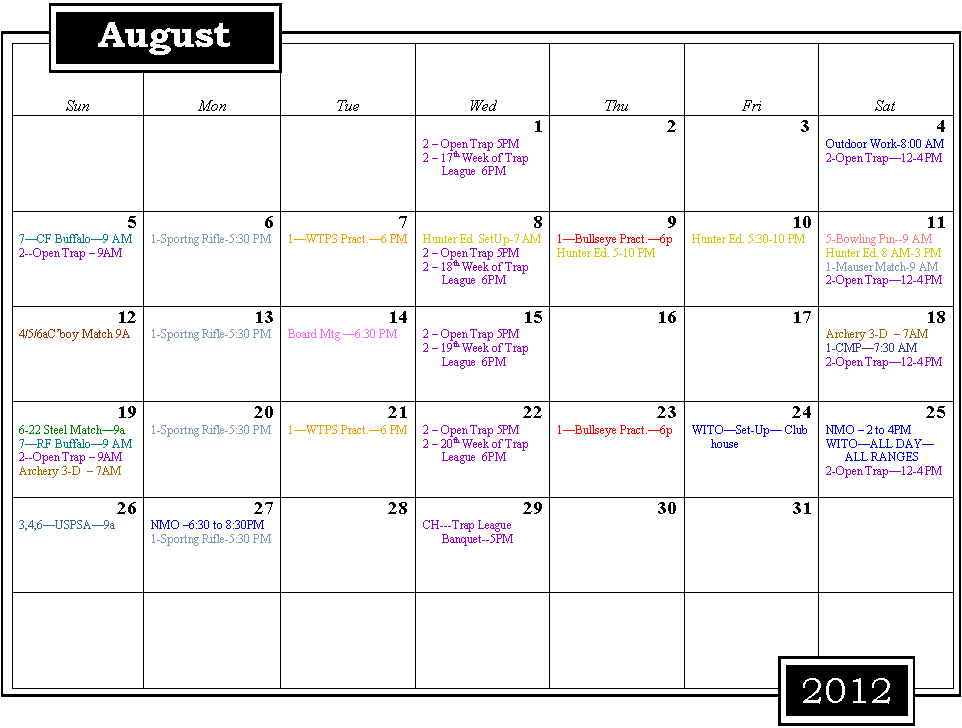 <![if !supportEmptyParas]> <![endif]>
<![if !supportEmptyParas]> <![endif]>
<![if !supportEmptyParas]> <![endif]>