Chillicothe Sportsmen's Club News - January, 2013
<![if !vml]>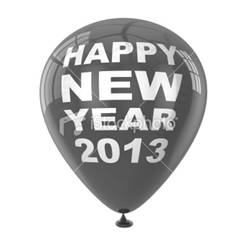 <![endif]>
WEB PAGE: www.chillisportsmen.org
Club Officers:
If you have any questions or concerns about your Club you may contact any Club Officer listed below or any board member.
President      V-President      Secretary       Treasurer
Kevin Hutchison    Derek Howald  Donald Clemens     Lowell Bennett
(309)657-1518     (309)258-3116  (309)274-6870      (309) 274-5586
 Membership Renewal
INDIVIDUAL DUES INVOICES ARE NOT SENT OUT. YOUR MONTHLY NEWSLETTER NOTICE IS ALL THAT YOU RECEIVE.
Your membership expires on December 31, 2012, and the gate lock will be changed on January 1, 2013.
Please be sure to return your 2012 membership card, with all information filled out, with your dues and /or fees, even if you don't have any or only partial work hour credits. This includes both non-renewing and renewing Annual Members, Associate Life Members, and Life Members (both under and over 65) all with or without work hours. Expired membership cards are needed for the Club's records. Thank You.
Annual dues are $100.00 plus $10.00 Land Fund plus $10.00 for each work hour NOT worked. DO NOT MAIL YOUR OLD KEY - After January 1, leave your old key in the green mailbox at the end of the sidewalk to the Clubhouse - Remember you will need this key for access until January 1.
Mail your filled out 2012 Membership Card and check to Chillicothe Sportsmen's Club, Box 13, Chillicothe, IL. 61523.
RENEW BY FEBRUARY 1 TO AVOID BEING ASSESSED THE $10.00 PER MONTH LATE PAYMENT FEE.
President's Corner: (By Jim Martin)
Please keep your thoughts with our president Kevin Hutchinson as he goes through his cancer treatments.  We hope he is back in top form soon. He has provided leadership and support for the vision and operation of our club.
Raffle Activities:
There is still an opportunity to buy a chance on a Springfield XDM 45 ACP pistol as part of the Dean Martin memorial raffle. 100 chances will be sold.  Contact Bob Bjerke (309-692-1800) or Steve Risinger (309-449-6268)
Summer Biathlon Event In The Planning Stage:
Efforts are underway to organize a summer biathlon for June 2013. This is an event that combines running and shooting. It first took place in Memphis, TN in 1987 and was a way for the skiing and shooting athletes to stay in shape in the off season. We hosted one in 1992, 1993, and 1994. If you have interest in this event you can call Greg DeKeyser at 630-631-8709
Indoor Range Practice:
Just a reminder to all club members that the indoor range is open from 1:00 - 4:00 every Tuesday and from 12:30 - 3:30 every Thursday for pistol practice (.22 cal. rifles also allowed) for a nominal $5.00 range fee. Non members are also welcome to participate in this activity for an additional $1.00 more. Come out and take advantage of this opportunity and invite your friends as well. Any questions can be directed to either Bill Beluschek (309 648-0085) or Gene Perna (815 437-2286)."
Work Hour Opportunities/Work Parties:
Indoor Range And Clubhouse Cleaning
Saturday January 12, 2013
9:00AM
Contact Bob Bjerke @ 309-692-1800
Planning Committee Update:
The survey of our property by Mauer and Stutz Engineers has been completed. The next step is to construct some scenarios as to how we can better serve our members (I like to call them customers). More later.
Dry Creek Firearms: An Appreciated Supporter Of Our Club
<![if !vml]>
<![endif]>
Calendar Abbreviations - Event Director Contacts
NMO – New Member Orientation - Chuck Varnold 309-697-6766
YSSI – Youth Shooting Sports Invitational – Bob Bjerke - 309-692-7807
WITO –Women In The Outdoors – Maria Geiger 274-6823
M/P 4H - Marshal Putnam Youth Group – Bob Bjerke - 309-692-7807
WTPS – Women's Target Pistol Shooting – Bill Beluschek  - 309-648-0085
CMP – Civilian Marksmanship Program – Steve Schneckenburger – 309-692-7807
ATA – Amateur Trap Association – Jerry Oglesby – 309-274-5413
USPSA – United States Practical Shooting Association – Chuck Varnold – 309-697-6766
WOT – Women On Target – Kevin Monk – 309-443-5339
Pistol: Bullseye/Practice – Scott Kirchner – 309-274-8407
Buffalo Shoot (Silhouette)
        Center Fire – Kyle Mustain – 309-255-6339
        Rim Fire – Mark Zimmerman – 309-258-2355
Sporting Rifle – Ross Baer – 309-274-3273
Small Bore Gallery – Lynn Goble – 309-685-9226
Cowboy – Kory Rickett – 309-925-5085
Bowling Pin – Kevin Monk – 309-443-5339
Mauser Match – Max Koehl – 309-256-0835
.22 Steel – Chuck Varnold – 309-697-6766
Hunter Ed. – Lowell Bennett – 309-274-5586
NRA Instructor – Kevin Monk – 309-443-5339
Editor's Comments:
In light of the horrible events of December 14, there has already started an all out assault on our second amendment rights by the news media and legislators. I believe that this problem goes much deeper than the availability of firearms. If our lawmakers want to ban something, I suggest violent video games and the inability to deal with the mentally unstable. Write your senator or representative.
Jim
And Finally Going Into The Winter Months: