Chillicothe Sportsmen's Club  News - March, 2013
<![if !vml]>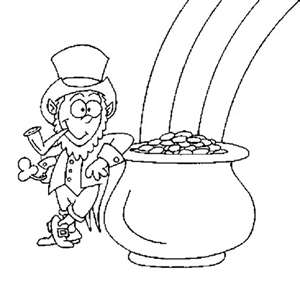 <![endif]>
Happy St. Patrick's Day
WEB PAGE: www.chillisportsmen.org
Club Officers:
If you have any questions or concerns about your Club you may contact any Club Officer listed below or any board member.
President      V-President      Secretary    Treasurer
Kevin Hutchison    Derek Howald  Donald Clemens Lowell Bennett
(309)657-1518     (309)258-3116  (309)274-6870 (309) 274-5586
 Membership Renewal:
Our Treasurer Lowell Bennett reports that we are currently at 753 members. If you haven't renewed,  please do so ASAP. Remember that after March 1 there is a $20 late penalty
Raffle Activities:
The winner of the Springfield XDM 45 ACP pistol as part of the Dean Martin memorial raffle is John Nebgen. The winning ticket was drawn at the Marshal Putnam 4H shoot on February 7. Congratulations John.
Here are two more opportunities:
<![if !vml]>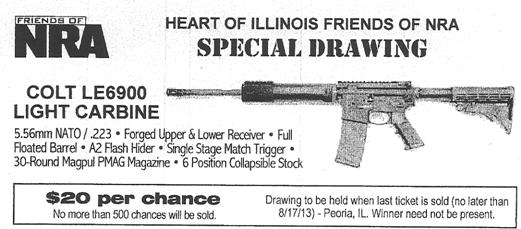 <![endif]>
<![if !vml]>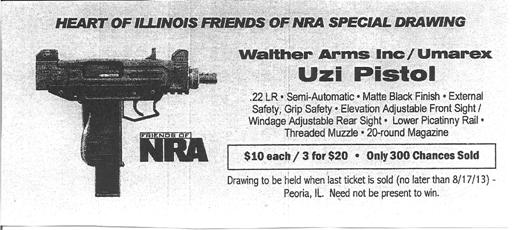 <![endif]>
Contact Bob Bjerke at 309-691-1800
There is also an opportunity to purchase a chance on a Springfield Armory M14. 200 tickets will be sold at $10 each and the proceeds will go to Easter Seals, a very worthy cause. You can purchase tickets at Dry Creek Firearms in Chillicothe, or call Steve Lewis at 274-5118.
<![if !vml]>
<![endif]>
Work Hour Opportunities/Work Parties:
Indoor Range And Clubhouse Cleaning
Saturday March 9, 2013
9:00AM
Contact Bob Bjerke @ 309-692-1800
Outdoor Work Party
Saturday March 2, 2013
Contact Steve Schneckenburger at 309-692-7807
If you have any spare plywood or particle board it would be greatly appreciated
NRA Approved High Power Rifle Matches (HPR/CMP/DCM) for 2013
March 23, April 27, May 18, June 15, July 20, August 17, September 21, October 19, 2013 (check your calander0.
There will be a work party on March 2, 2013 at 9:00AM to repair targets and prepare for the 2013 season. Meet at the range house on range 1.
2013 USRA Events at Chillicothe Sportsmen's Club
Intro to Defensive Handgun Range 5
Saturday April 27
Saturday May 25
Saturday June 22
Sunday September 1
Sunday October 6
American Rifle Marksmanship Range 1
Sunday May 26
Saturday August 31
usrifleman.org
847-920-USRA (8772) or Steve Schnurbusch 573-768-2450
Editor's Comments:
As one of our members aptly pointed out at the last board of directors meeting, "we do not work for the government, our government is supposed to work for us". Constantly make your voice heard on the issue of gun control. A good source where a legislator letter can be found is www.ruger.com
Rocky Mountain Elk Foundation Event:
April 6 at the Stony  Creek Inn, East Peoria, IL., raffles, silent auctions etc. Contact Chuck Gabbert at 698-2207.
Concealed Carry
We have received many phone calls regarding the opportunity for concealed carry classes. Wolf Hollow Archery is considering conducting the Utah class provided there is enough interest. This is a classroom only program.  If you would like to participate contact Larry Polloack at 274-9653
YSSI WEEKEND WORK HOUR CREDITS:
 The 13th Annual YSSI Weekend is set for April 19 & 20, 2013.  Help will be needed on Saturday, the 20th, on all ranges (Indoor Rifle, Shotgun, Archery, High-Power Rifle, Muzzleloading Rifle, Cowboy Action Pistol, Buffalo Rifle, USPSA) and in the Clubhouse Kitchen.  WORK HOUR CREDITS will be given to all volunteers who assist.  Questions – call the appropriate Range Director to volunteer for that Range or Bob Bjerke @ (309) 692-1800.
Lake Maintenance
The CSC board approved treatment of the lake as well as stocking with catfish and crappie. This will be done as schedules permit.
And Finally:
                                                               USPA Range Officer Class
                                                                Ray Hirst, Chuck Varnold, 19                          
  Marshall Putnam 4H Shooters       Participants
<![if !vml]>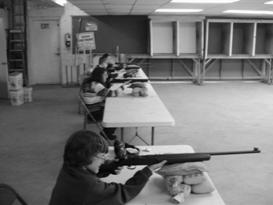 <![endif]>      <![if !vml]>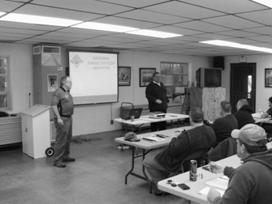 <![endif]>
<![if !vml]>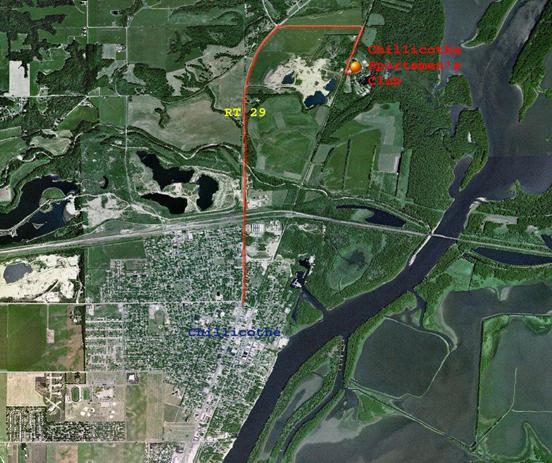 <![endif]>
The following are the range numbers:
    RANGE        LOCATION   
1  --      100 yard range
2  --      Trap range
3  --      Short lakeside range (just north of Cowboy Town)
4  --      Cowboy Town
5  --      Practice Range
6  --      3-bays
7  --      300 yard range
8  --      Archery Range
<![if !vml]>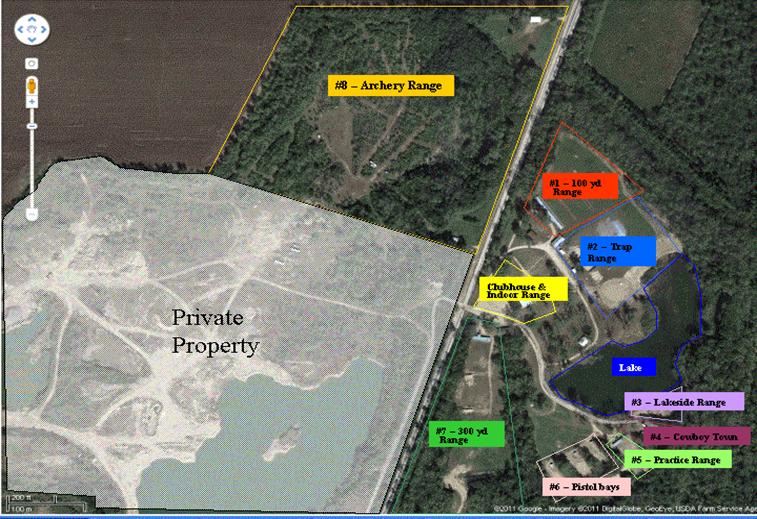 <![endif]>

----------------------------------------------------------------------------------