Chillicothe Sportsmenís Club Newsletter - June 2013
President:† Kevin Hutchison
<![if !vml]>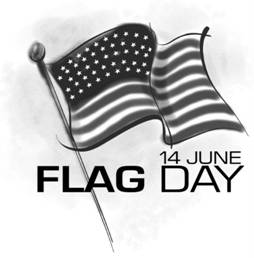 <![endif]>(309) 657-1518
V-President: Derek Howald
(309) 258-3116
Secretary: Donald Clemens
(309) 274-6870
Treasurer: Lowell Bennett
(309) 274-5586
Donít Forget To Display
Old Glory Long May It Wave
All Ranges Now Open!
<![if !vml]>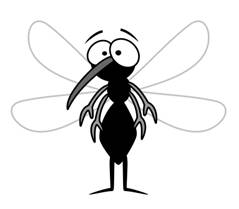 <![endif]>Mother Nature has cooperated, and the flood waters have receded. Feel free to use any of the ranges for your shooting activities.
Caution:
†Bring your insect repellant when using the club grounds. Our chief grounds keeper Steve Schneckenburger told me he was attacked by mosquitoes after the last board meeting. Indeed, with all of the standing water as a result of the flood, we are looking at a mosquito farm. The last thing we want our members exposed to is West Nile Virus, etc. My wife tells me Dr. Mercolaís bug off (available on the internet), and Skin So Soft (Avon) are good. The Off Deet products are also effective.
New Look For Range Number 1
The board of directors has approved a major upgrade to range number one. Work will begin May 24. We will try to minimize down time and inconvenience, †but think you will like the results. Please be patient. The end result will include a raised and wider concrete pad, a new roof, better rain drainage, and an improved range control station.
Gun Show Dates:
September 28-29
December 7-8
We Will Need Help In The Kitchen And At The Door As Well As Set Up The Day Before
Call Steve 309-208-1010 Or Gordon† 309-397-4711
ATA Trap Shoot Event:
The ATA trap shoot scheduled for May 14 was canceled due to flooding conditions. The next event is scheduled for July 7. Contact Jerry Oglesby for details 309-360-6152††††††††††††††††††††††††††††††††††††
Raffle Activities:
M1 Garand Raffle:
Special version .308 caliber The U.S. Navy had some of these made, but never in full production. This could be a real collectorís item. Only a few chances left:
Contact Chris Bach at 309-256-1712
<![if !vml]>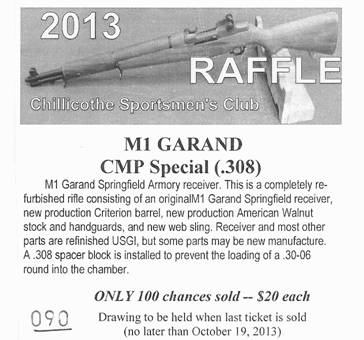 <![endif]>
Work Hour Opportunities/Work Parties:
Indoor Range And Clubhouse Cleaning:
Saturday June 15, 2013† 8:00AM
Contact Bob Bjerke @ 309-692-1800
Outdoor Work Party:
Saturday June 1, 2013† 8:00AM
We will be cleaning up downed trees and weeds, painting steel doors, making targets, and cleaning up trash on all ranges. Please bring chain saws, weed trimmers, trucks or trailers, rakes, etc.† RANGES MAY BE TEMPORARILY† CLOSED DURING THE WORK PARTY AS TASKS ARE PERFORMED ON THE RANGES!!
Contact Steve Schneckenburger at 309-692-7807 or 657-0170 for more information.
Archery Programs:
<![if !vml]>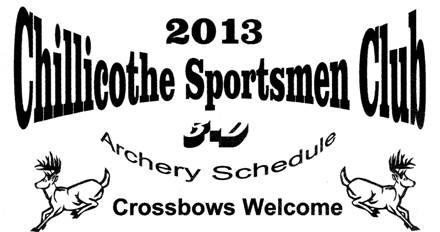 <![endif]>
June 15-16† 40 Targets† Rudy Rudolphi†††† 7 AM- 1 PM
July 20-21† 40 Targets†† Fred Bear††††††††††††† 7 AM Ė 1 PM
Aug. 17-18† 40 Targets† Survival†††††††††††††††† 7 AM Ė 1 PM
Sept. 21-22† 40 Targets† Hunter†††††††††††††††††† 7 AM Ė 1 PM
For more information call 309-274-9653
Archery Events are Sponsored solely by the Chillicothe Sportsmenís Club.† Please observe all safety rules
Planning Team Update:
Our top priority has been a remake of range 1, which has been the most utilized for events and member use over the years. The next project will be upgrades to range 7. The planning team will be soliciting input from our members and event directors as to how we may better serve our customers (that means you). Watch for more later. We are also considering the addition of more pistol/plinking bays.
Editorís Comments:
This club belongs to you our members, and it is up to you to make it a model for what we do: responsible shooting sports. So with that said, obey the rules, clean up after range usage, and respect our facility. I would like to host any anti gun person to show them our facility, and show them what we are, responsible gun owners and hobbyists.
Jim
†
And Finally:
<![if !vml]>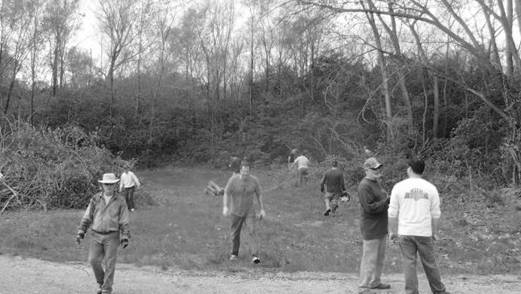 <![endif]>†
Steve Scneckís Outdoor Crew May 4, 2013 Brush Cutting
And Cleanup†
<![if !vml]>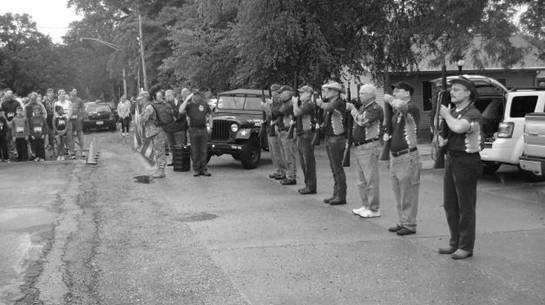 <![endif]>
†A† CSC Rifle Team 21 Gun Salute To Veterans May 25 at the River Run
<![if !supportLineBreakNewLine]>
<![endif]>
The following are the range numbers:
† ††RANGE††††††† LOCATION ††
1† -- †††† 100 yard range
2† -- †††† Trap range
3† -- †††† Short lakeside range (just north of Cowboy Town)
4† -- †††† Cowboy Town
5† -- †††† Practice Range
6† --††††† 3-bays
7† -- †††† 300 yard range
8† -- †††† Archery Range


<![if !vml]>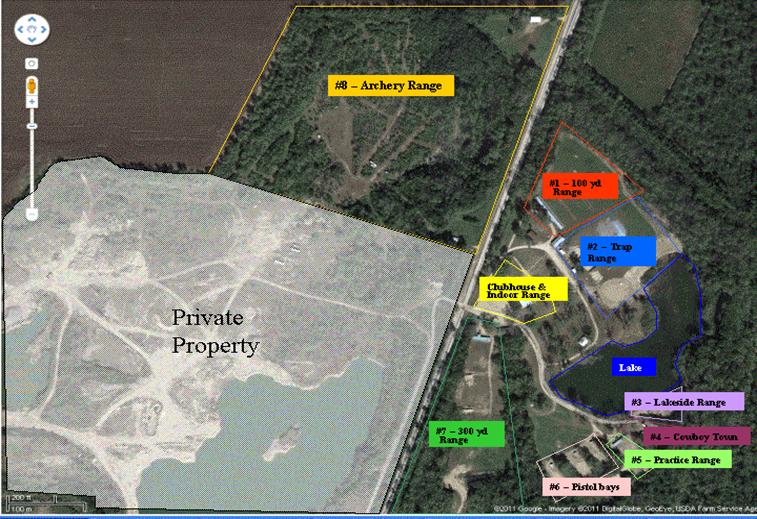 <![endif]>
/----------------------------------------------------------------------------------//>