Chillicothe Sportsmenís Club Newsletter - July 2013
President:††† ††††† Kevin Hutchison††† † ††††† (309)657-1518
V-President: †† Derek Howald†† ††††††††††††† (309)258-3116
Secretary:†††††† Donald Clemens†††† ††††††† (309)274-6870
Treasurer: ††††† Lowell Bennett ††††††††††††† (309-274-5586
<![if !vml]>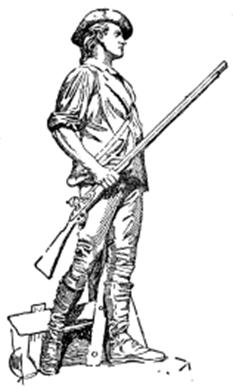 <![endif]>
Independence Day
The Minute Men
The Second Amendment
Range 1 is now open for your shooting activities. There will be some additional work going on so please do not interfere with the workers when present.† Kudos to our construction team and our chief groundskeeper Steve Schneckenburger.
Raffle Activities:
M1 Garand Raffle:
A special version .308 caliber. The U.S. Navy had some of these made, but never in full production. This could be a real collectors item. Only a few chances left:
Contact Chris Bach at 309-256-1712
<![if !vml]>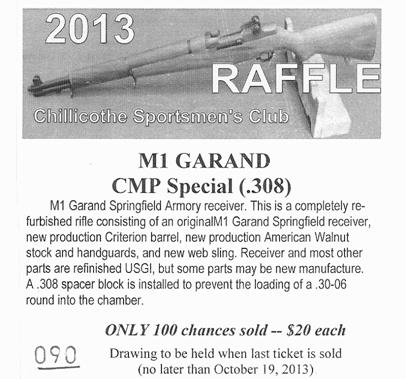 <![endif]>
Work Hour Opportunities/Work Parties:
Outdoor Work Party
Saturday July 6, 2013† 8:00AM
We will be cleaning up downed trees and weeds, painting steel doors, making targets, and cleaning up trash on all ranges. Please bring chain saws, weed trimmers, trucks or trailers, rakes, etc.† Contact Steve Schneckenburger at 309-692-7807 or 657-0170 for more information.
Archery:
If you would like an opportunity to work on the archery range and earn your work hours, here is an opportunity. The archery range is in need of brush cutting, clearing, and weed treatment.
For details call: Larry Pollack 309-274-9653
The Smoke Poles Will Be Converging On Range 5:
Check your calendar for a muzzle loader shoot taking place on the first and third Sunday of each month. The first two matches are scheduled for July 7th and 21st .†
Contact Tom French for details. 309-246-2073
1911† .45 Match
Our president Kevin Hutchison is planning a .45 pistol match on July 27. Co event directors/rsoís will be Kevin Monk, Eric Henson, and Dan Dansby. $400 in prizes have already been accumulated. For details† call Kevin 309-657-1518
Planning Team Update:
Our top priority has been a remake of range 1, which has been the most utilized for events and member use† over the years. The next project will be upgrades to range 7. The planning team will be soliciting input from our members and event directors as to how we may better serve our customers (that means you). Watch for more later. We are also considering a list† of self directed work projects that 1or 2 members could do for work hours. Watch for this soon.
Comments From Our Groundskeeper:
Please police the grounds after you are finished shooting. If your targets cannot be placed in the trash barrels, then please take them to the dumpster by the clubhouse.
Editorís Comments:
Keep using your insect repellent. Enjoy the new digs on range 1, and volunteer your time (work hours) to make our club better.
Our lake is a great asset to our club. I recently observed a family fishing and saw a little girl really grinning when she caught a fish. We will keep lake upgrades on our planning to do list.
Jim
And Finally:
Range 1 Upgrade††††††††††††††††††††††††† ††††††† Chillicothe Police
†† June 15-16††††††††††††††††††††††††† ††††††† †Department Qualifications
Finished Soon††††††††††††††††††††††††††††††††††††††† †††† †June 19††††
††††††††††††††
<![if !vml]>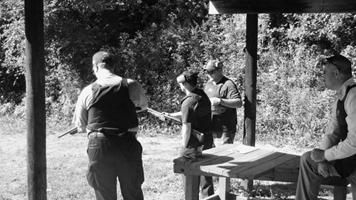 <![endif]><![if !vml]>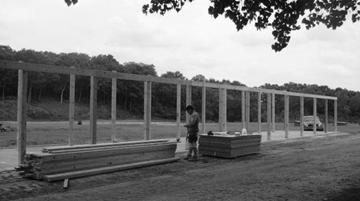 <![endif]>†††††††††††††
††††††††††††††
The following are the range numbers:
† ††RANGE††††††† LOCATION ††
1† -- †††† 100 yard range
2† -- †††† Trap range
3† -- †††† Short lakeside range (just north of Cowboy Town)
4† -- †††† Cowboy Town
5† -- †††† Practice Range
6† --††††† 3-bays
7† -- †††† 300 yard range
8† -- †††† Archery Range


<![if !vml]>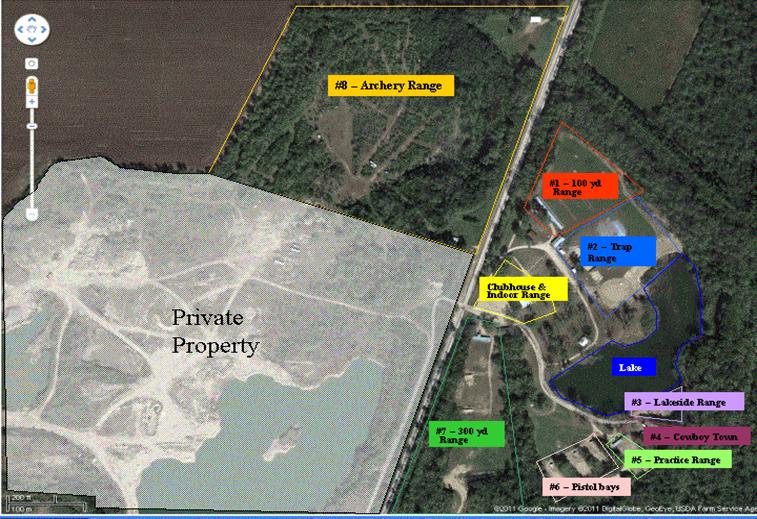 <![endif]>
/----------------------------------------------------------------------------------//>