Chillicothe Sportsmen's Club  News - August 2013
President:                                                          
Kevin Hutchison
<![if !vml]>
<![endif]>(309)657-1518
Vice President            
Derek Howald             
(309)258-3116
Secretary:
Donald Clemens
(309)274-6870        
Treasurer:  
Lowell Bennett                                       The Dog Days Of August
(309-274-5586                                                       Stay Cool      
Summer Biathlon A Success:
Saturday June 29 we had 30 runner/shooters participate. Race director Greg DeKeyser had mowed a Ύ mile loop around the lake that the runners negotiated 4 times. This is trail running at its best. The shooting and gun handling was superb, and I hope we can do it again. This is a combination of fitness and marksmanship. It was originally conceived as a way for our winter biathletes  to stay in shape during the off season.
Another biathlon is scheduled for November 30th. Watch for more later. I think it is a known fact that physical fitness will improve your shooting skills, a good combination.
3 Gun Match Draws A Group Of Shooting Enthusiasts:
A great day with 33 shooters participating on June 30. The pistol, shotgun, and rifle shooting is fast paced and fun to watch. The winners were:
1st Terry Coombs
2nd Dale Harding
3rd Eric Henson
Another match is scheduled for September 29, 2013
5 multi gun stages – with an added pistol stage
Watch for more information in the next newsletter
For more information call Eric Henson 309-258-3116
e-mail: dubltap2@gmail.com
Muzzle Loader Shoot
A muzzle loader shoot was hosted on range 5 on Sunday July 7. It was great to see those smoky rifles in action. Event director Tom French reported 10 shooters participated. The winners were:
1st Steve Lewis – 152
2nd Andy Kosiroge – 148
3rd Tom French – 146
4th Jerry Short – 145
5th Mark Rudder, Jim Bernardini - 128
ATA Shoot Draws A Large Crowd
89 trap shooters participated on July 7 and 19,000 clay birds flew (and most were killed). Beautiful weather and a well run event. The award winners were:
16 Yd. - Mike Dennis, Gary Franklin, Bill Murphy, Guy Skaggs, Lora Murphy, Jordan Matzke, Hanna Martin, Steve Smith, Richard Anderson
Handicap – Bill Reardon, Kenny Franklin, Richard Anderson
Doubles – Kevin Wunder, Gary Franklin, Pat Hermes, Dan Gannon
Event Directors list:
As you browse the calendar you may have an interest in participating in an event. Here is a list of folks that you can contact with your questions:
Calendar Abbreviations - Event Director Contacts
NMO – New Member Orientation – Kevin Monk 309-443-5339
YSSI – Youth Shooting Sports Invitational – Bob Bjerke - 309-692-1800
WITO –Women In The Outdoors – Maria Geiger -309-274-6823
 4H - Marshal Putnam Youth Group – Bob Bjerke - 309-692-1800
WTPS – Women's Target Pistol Shooting – Steve Schneckenburger  - 309-692-7807
CMP – Civilian Marksmanship Program – Steve Schneckenburger – 309-692-7807
ATA – Amateur Trap Association – Jerry Oglesby – 309-360-6152
USPSA – United States Practical Shooting Association – Charles Hoelscher – 309-253-5141
Muzzle Loader Shoots – Tom French – 309-246-2073
WOT – Women On Target – Kevin Monk – 309-443-5339
Pistol: Bullseye/Practice – Scott Kirchner – 309-274-8407
Buffalo Shoot (Silhouette)
          Center Fire – Kyle Mustain – 309-255-6339
          Rim Fire – Mark Zimmerman – 309-258-2355
Sporting Rifle – Ross Baer – 309-274-3273
Small Bore Gallery – Lynn Goble – 309-685-9226
Cowboy – Kory Rickett – 309-925-5085
Bowling Pin – Kevin Monk – 309-443-5339
Mauser Match – Max Koehl – 309-256-0835
.22 Steel – Chuck Varnold – 309-697-6766
Hunter Ed. – Lowell Bennett – 309-274-5586
NRA Instructor – Kevin Monk – 309-443-5339  Bob Bjerke – 309-692-1800
Work Hour Opportunities/Work Parties:
Outdoor Work Party
Saturday August 3, 2013  8:00AM
We will be cleaning up downed trees and weeds, painting steel doors, making targets, and cleaning up trash on all ranges. Please bring chain saws, weed trimmers, trucks or trailers, rakes, etc. Ranges may be temporarily closed as tasks are performed.  Contact Steve Schneckenburger at 309-692-7807 or 657-0170 for more information.
Archery:
If you would like an opportunity to work on the archery range and earn your work hours, here is an opportunity. The archery range is in need of brush cutting, clearing, and weed treatment.
For details call: Larry Pollack 309-274-9653
Planning Team Update:
We are looking at upgrades to range 7 as well as the range club house. We will also have a list of self directed work projects that you can do for work hours. Watch for a list soon.
Comments From Our Groundskeeper:
The range 1 renovation is complete. Enjoy the new facility. The blue containers are for your spent cases. Please use them as the Boy Scouts will be collecting them for recycling. All trash needs to be placed in the barrels. A reminder, no shot shells are allowed on range 1 or 7.
Raffle Opportunity:
There are still a few chances left for the .308 caliber M1 Garand. Call Chris Bach at 309-256-1712
And Finally:
  Summer Biathlon                                      3 Gun Match
         June 29                                                      June 30
Run Around The Lake                                 Range 4, 5, 6                    
<![if !vml]>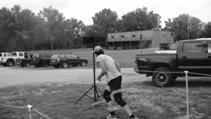 <![endif]>                                     <![if !vml]>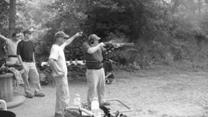 <![endif]>           
<![if !vml]>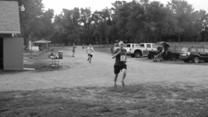 <![endif]>                                     <![if !vml]>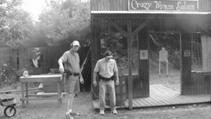 <![endif]>
The following are the range numbers:
    RANGE        LOCATION   
1  --      100 yard range
2  --      Trap range
3  --      Short lakeside range (just north of Cowboy Town)
4  --      Cowboy Town
5  --      Practice Range
6  --      3-bays
7  --      300 yard range
8  --      Archery Range
<![if !vml]>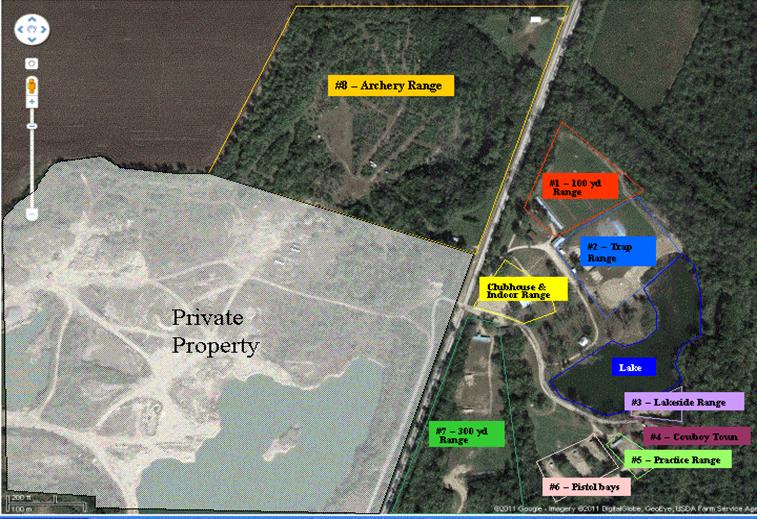 <![endif]>
/----------------------------------------------------------------------------------//>