Chillicothe Sportsmen's Club News - October 2013
<![if !vml]>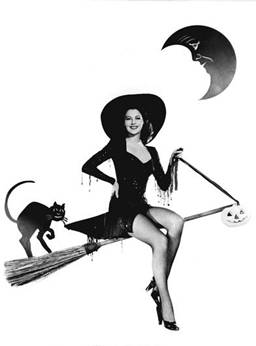 <![endif]>President:                                                          
Kevin Hutchison                                                                                 
(309)657-1518                                      
Vice President           
Derek Howald             
(309)258-3116
Secretary:
Donald Clemens                                                                                          
(309)274-6870                                                            
Treasurer:                                                                             
Lowell Bennett                                                               Trick Or Treat      
(309)-274-5586                                                             Happy Halloween
Safety Information:
It is always a good idea for all of us to be aware of, and practice the NRA's 10 rules for the safe handling and operation of firearms:
<![if !supportLists]>1. <![endif]>Muzzle awareness – Never point a firearm at anyone. Always keep it pointed in a safe direction.
<![if !supportLists]>2. <![endif]>Keep your finger off the trigger until you are ready to shoot.
<![if !supportLists]>3. <![endif]>Keep your firearm unloaded until you are ready to use it.
<![if !supportLists]>4. <![endif]>Be sure of your target and what is beyond.
<![if !supportLists]>5. <![endif]>Know how to use the firearm safely: action, magazine, safety, etc.
<![if !supportLists]>6. <![endif]>Be sure your firearm is safe to operate.
<![if !supportLists]>7. <![endif]>Use only the correct ammunition for your firearm.
<![if !supportLists]>8. <![endif]>Wear eye and ear protection (this is also a club rule).
<![if !supportLists]>9. <![endif]>Drugs, alcohol, and shooting do not mix.
<![if !supportLists]>10. <![endif]> Store firearms so that they are not accessible to unauthorized persons.
Fall Gun Show
The fall gun show will be held on September 28-29 at the club house.
Setup will be on Friday September 27 at 9:00AM
Show hours are Saturday 8:30-4:00 and Sunday 8:30 – 3:00
Cleanup will be at 3:00PM on Sunday
Please contact Steve Risinger 309-449-6268 or Gordon Young 309-633-0143
CMP High Power Match:
The next high power rifle match is scheduled for Saturday October 19th at 7:30 AM. We will also have a picnic after the match.
Contact Steve Schneckenburger at 309-692-7807 or 309-657-0170 for information.
Note: The new event director for the 2014 CMP matches will be Chris Bach 309-256-1712
September 21 Match  - Black Riles Rule
<![if !vml]>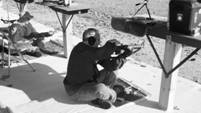 <![endif]>
M1 Garand Match Results:
The big old .30-06s barked on range 1 on Saturday September 21. The winners were:
1st place Marty Lehman -267
 2nd place Robert Griffith -256
 3rd place Stephen Rector- 223
 4th place is Chris Bach -222
Welcome New Members:
Kevin Byrd, Jon Caho, Luke Johnson, Russell Pigatto, John Riva, Bryce Unruh, Christian Weber, Joseph Yarish
It is great to have you on our team
Work Hour Opportunities/Work Parties:
Outdoor Work Party:
Saturday October  5 at 8:00AM
We will be cleaning up downed trees and weeds, making targets, and cleaning up trash on all ranges. Please bring chain saws, weed trimmers, trucks or trailers, rakes, etc. Ranges may be temporarily closed as tasks are performed.  Contact Steve Schneckenburger at 309-692-7807 or 657-0170 for more information.
Indoor Work Party
Saturday October 12 in the clubhouse at 9:00AM.
Contact Bob Bjerke at 309-692-1800 for more information
Introduction To Defensive Handgun
Sunday October 6, 2013 8:00AM
Range 5 - Fee $75
Familiarization , grip, stance, reloads, drawing from a holster, movement, malfunction drills, shooting around cover, use of lawful  force, and more. This is not a class for you if you have not fired a handgun before.
Contact: usrifleman.org  847-920-8722 or Steve Schnurbusch  573-768-2450
Indoor Pistol Practice Begins October 1st
Indoor pistol practice will be held on Tuesday and Thursday afternoon (check your calendar for the time). Event directors are Gene Perna 815-437-2286 and Frank Landers 309-444-4974.
ATA Shoot Has 62 Trap shooters
On September 7 – 13,900 birds flew. A good event that helps support our club financially, and advances our goal of promoting shooting sports.
Planning Team Update:
We had an opportunity to benchmark the bench rest rifle club in St. Louis. This is a 2 million dollar facility that will really get your attention. In talking to their President, they face the same issues we do such as rules, safety, and accommodating all of their member's needs. They do community service as we do in catering to the Boy Scouts, 4H, and local law enforcement and government agencies. They also have "members only" ranges where no events  are scheduled. More on this later.
Some old and damaged trees near range 1 will be coming down soon and new ones planted. This to prevent potential damage to our structures from falling trees.
Annual Meeting And Election Of Officers:
Our election of officers will be on November  12. If you would like to run for office contact one of the club officers or the nominating committee (Chris Bach, Jerry Oglesby, Steve Risinger)
And Finally:
CMP/M1 Garand Match                               3D Archery
September 21                                        High Tech Bows
Range 1                                                Challenging Targets
<![if !vml]>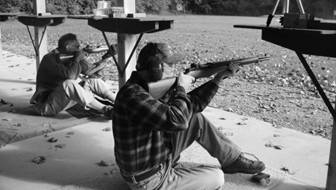 <![endif]><![if !vml]>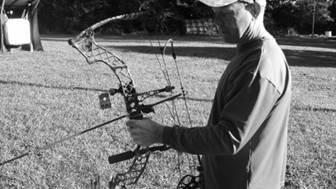 <![endif]>  
<![if !vml]>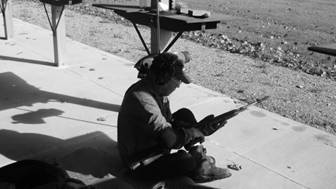 <![endif]><![if !vml]>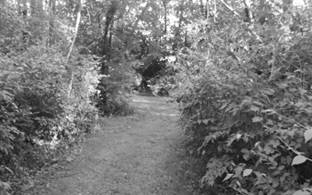 <![endif]>
Paul Gagarin                                        Can You See The Turkey?                                                     
The following are the range numbers:
    RANGE        LOCATION   
1  --      100 yard range
2  --      Trap range
3  --      Short lakeside range (just north of Cowboy Town)
4  --      Cowboy Town
5  --      Practice Range
6  --      3-bays
7  --      300 yard range
8  --      Archery Range
<![if !vml]>
<![endif]>
/----------------------------------------------------------------------------------//>