Annual Meeting
Our annual meeting will be held on Tuesday November 12 at 6:30 PM in the club house. Election of officers for 2014 will be held as well as a report to our membership on the status of our club. If you would like to run for an office please attend or contact Chris Bach at 309-256-1712.
Safety Information:
 Please do not leave live rounds lying on the ground on any of our ranges. This has primarily been .22 rim fire. Pick them up and dispose of them in a proper manner .
New Member Orientation:
Effective in 2014 Don Filkins will be conducting the new member orientation training. Many thanks to Kevin Monk for the fine job he has done in this service to our club. If you are a new member, Don will contact you with a date.
Welcome New Members:
Randall Anderson, Ellen Bjerke, Anthony Calucchia, Joseph Coffey, Deana Dickerson, Mark Elliot, Mark Hardesty, Randy Hassler, James Lucas, James Polson, John Paul Ramirez, Richard Semonis, Scott Thompson
Great to have you on our team
Work Hour Opportunities/Work Parties:
Outdoor Work Party:
Saturday  November 2   8:00AM
 Contact Steve Schneckenburger at 309-692-7807 or 657-0170 for more information.
Indoor Work Party
Saturday November 9 at 9:00AM
Indoor range/clubhouse cleaning and general maintenance
Contact Bob Bjerke at 309-692-1800 for more information
Winter Gun Show
The winter gun show will be held on December 7-8 at the club house.
Setup will be on Friday December 6 at 9:00AM
Show hours are Saturday 8:30-4:00 and Sunday 8:30 – 3:00
Cleanup will be at 3:00PM on Sunday
Please contact Steve Risinger 309-449-6268 or Gordon Young 309-633-0143
Raffle Opportunity
Dean W. Martin Memorial Raffle: SR1911 "Commander", 4 ˝ inch barrel, .45 ACP. 100 chances @ $20 each. Winner drawn when last ticket sold. Contact Bob Bjerke at 309-692-1800.
ATA Trap Shoot Results From October 13:
Handicap Winner: Hannah Martin 95
16 Yard: Class A: Bruce Bennett 100, Class B: Wayne Lorenz 99, Class C: Kathy Turpin 98, Class D: Lora Murphy 98
Doubles: Class A: Kevin Wunder/Larry Murphy (tie) 96, Class B: Bill Murphy 95, Class C: Jerry Hassler 89, Class D: Larry White 81
Mauser Match:
Our new match director is Justin Howeler. Justin can be reached at 309-231-6116. Check the calendar for match dates. The rules are simple. Check our event page for details.
And Finally:
Women In The Outdoors               In Memoriam:
August 24                               Mauser Match Director
75 Participants                               And Friend
                                                Max Koehl  1942-2013
<![if !vml]>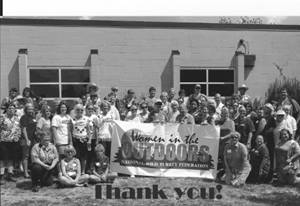 <![endif]>      <![if !vml]>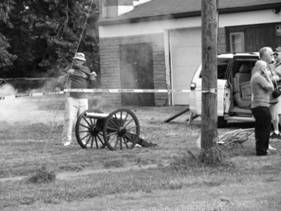 <![endif]> 
 <![if !vml]>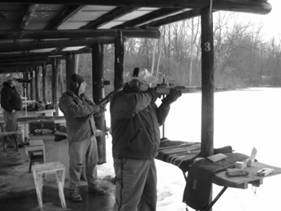 <![endif]>                                                                    
The following are the range numbers:
    RANGE        LOCATION   
1  --      100 yard range
2  --      Trap range
3  --      Short lakeside range (just north of Cowboy Town)
4  --      Cowboy Town
5  --      Practice Range
6  --      3-bays
7  --      300 yard range
8  --      Archery Range


<![if !supportLineBreakNewLine]>
<![endif]>
<![if !vml]>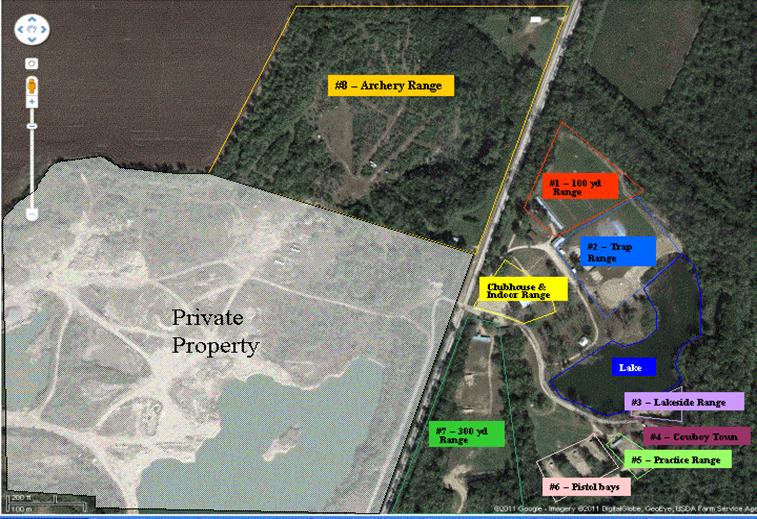 <![endif]>
/----------------------------------------------------------------------------------//>