<![if !vml]>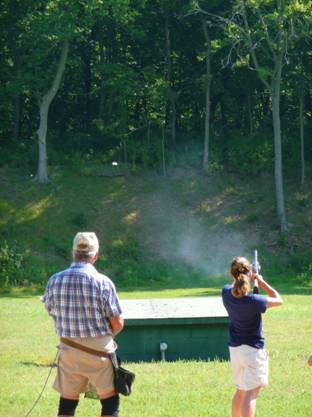 <![endif]>Chillicothe Sportsmen's Club News – January 2014
           President:
                      Kevin Hutchison
                      (309)657-1518                                     
           Vice President:           
                       Derek Howald
                      (309)258-3116
            Secretary:
                       Donald Clemens
                       (309)274-6870
            Treasurer:
                       Lowell Bennett
(309)-274-5586

<=====================================================>
Happy New Year!
Membership Renewal:
Renew your membership by sending it to Chillicothe Sportsmen's Club P.O. Box 13 Chillicothe, Il 61523. Dues are $100 for annual members plus $10 for the land fund as well as $10 for every work hour (10 required) not recorded on your membership card. The land fund fee and work hours also apply to life and associate life members. The locks will be changed January 1, so as Larry the cable guy says "get 'er done". Send in your membership card with your work hours, and drop your old key in the mail box at the club house, please do not mail the key.

From Our Grounds Keeper:
CSC has removed or trimmed over 17 cottonwood trees on the club grounds. The wood is located by range 6 and between the trap range and the lake. The wood is free for the taking by CSC members for outdoor bonfires. You will need to cut the wood and haul it away. What remains will`be burned in the spring.
Also our farming partner has bulldozed a path leading South along the railroad tracks from the front gate. There are a lot of knocked down trees just the right size for firewood. You will need to cut up the wood and haul it away.
Any questions contact Steve Schneckenburger at 309-692-7807 or 309-657-0170
Welcome New Members:
Jared Black, Brian Eldridge, John Giersch, Joseph Heskett, Andrew Hodge, Jim Holeman, Jacob Kumowski, Michael Moon, Kermit Rippey, Anthony Rummans, Thomas Schmitt, Michael Sizemore
Great to have you aboard!
Winter Gun Show Report:
Steve Risinger reports attendance was a little down, but all in all a good weekend. The next gun show will be in the spring on April 5,6. More details later.
Work Hour Opportunities/Work Parties:
Outdoor Work Party:
The next work party will be on March 1, 2014 at 8:00Am  Contact Steve Schneckenburger at 309-692-7807 or 657-0170 for more information.
Indoor Work Party:
Saturday January 11 at 9:00AM.  A thorough cleaning and de-leading of the indoor range will be conducted.
Contact Bob Bjerke at 309-692-1800 for more information
Event Directors:
The following is a list of our event directors for 2014. If you have any questions about an event in which you would like to participate, please contact them.
Archery Match`es–GregHowald(309)657-7002/LarryPollack(309)274-4915/Derek Howald (309) 258-3116
Bowling Pin Shoots – Kevin Monk (309) 443-5339 / Tony DeLotis (309) 693-2378
Buffalo Shoots (Centerfire) – Kyle Mustain (309) 255-6339
Buffalo Shoots (Rimfire) – Kalin McClure (309) 467-4988
Buildings & Clubhouse – Bob Bjerke (309) 692-1800 / Charlie Braasch III (309) 645-2843
Bulls-eye Pistol – Scott Kirchner (309) 274-8407/Jeff Payne (309) 264-2276
Golf Driving Range – Charlie Braasch III (309) 645-2843 / Ken Cook (309) 274-2303
Grounds – Steve Schneckenburger (309) 692-7807 / Ken Cook (309) 274-2303
Gun Show Manager – Steve Risinger (309) 449-6268 / Gordon Young (309) 633-0143
High Power Rifle – Chris Bach (309) 256-1712/Bob Griffith (309) 274-2068
Hunter Education Classes – Lowell Bennett (309) 274-5586
Lake – Paul Aaron (309) 274-2370
Legislative Action Chairman –
Marshall-Putnam 4H-- Bob Bjerke – (309) 692-1800
Mauser Matches – Justin Howeler (309) 231-6116                               
Muzzle Loading Matches – Tom French (309) 246-2073
New Member Orientation – Don Filkins (309) 243-9104
Publication Co-ordinator—Jim Martin (309) 274-2480
Practical Pistol/USPSA – Charles Hoelscher (309) 253-5141 / Charles Varnold (309) 697-6766
Pistol Practice (Thurs.) – Gene Perna (815) 437-2286
Pistol Practice (Tues.) – Frank Landers (309) 444-4974
Small Bore Rifle Gallery – Ross Baer (309) 274-3273 / Lynn Goble (309) 685-9226
Sporting Rifle League – Ross Baer (309) 274-3273 / Lynn Goble (309) 685-9226
Trap – Jerry Oglesby (309)360-6152/Kevin Wunder (309)246-5505
Webmaster – Tim Vik (309) 274-4018
Western Action Pistol (SASS)  – Kory Rickett (309) 925-5085 / Gerald Ulrich (309) 243-7236
Women In The Outdoors—Marie Geiger (309) 274-6823
Women's Target Pistol Shooting-- Steve Schneckenburger(309) 692-7807/Cheri McGann (309) 253-4128
Youth Activities – Bob Bjerke – (309) 692-1800 
And Finally:
Is this Stalingrad? No it is Chillicothe.
<![if !vml]>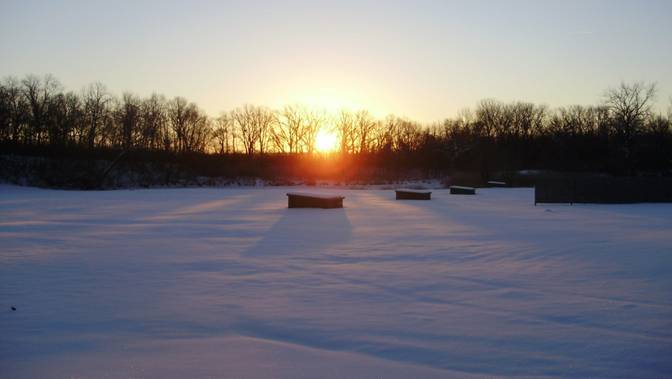 <![endif]>
At least the lake is not frozen over.
<![if !vml]>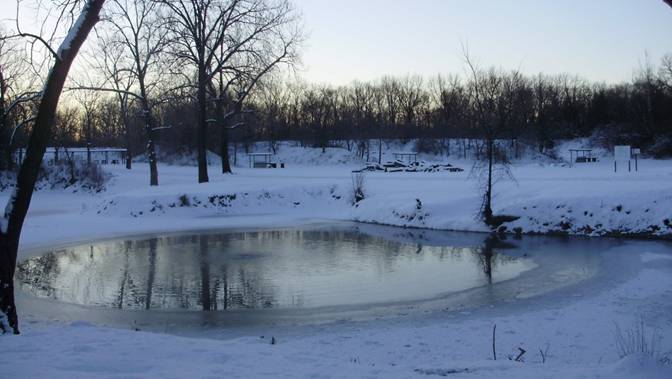 <![endif]>
The following are the range numbers:
    RANGE        LOCATION   
1  --      100 yard range
2  --      Trap range
3  --      Short lakeside range (just north of Cowboy Town)
4  --      Cowboy Town
5  --      Practice Range
6  --      3-bays
7  --      300 yard range
8  --      Archery Range

<![if !supportLineBreakNewLine]>
<![endif]>
<![if !vml]>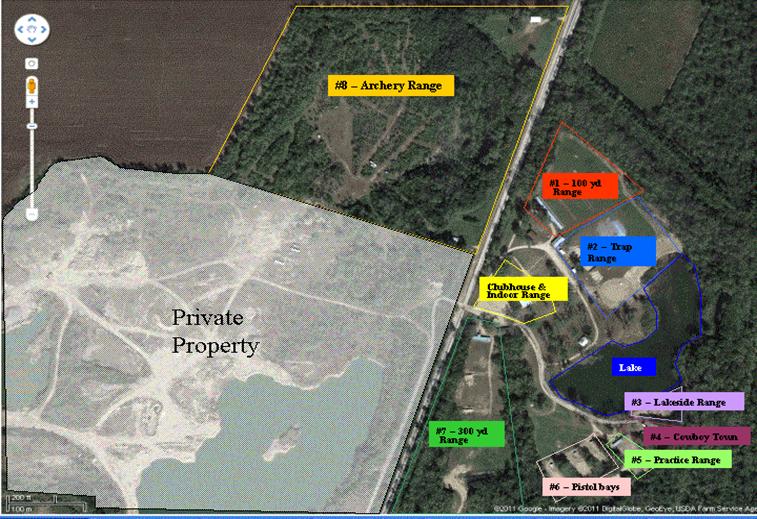 <![endif]>
/----------------------------------------------------------------------------------//>