Chillicothe Sportsmen's Club News – May 2014
<![if !vml]>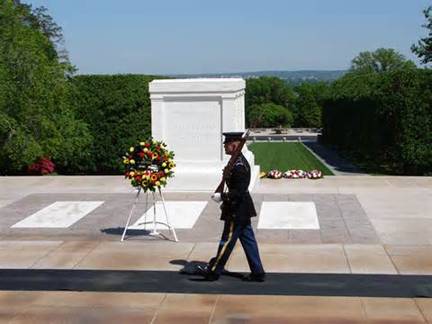 <![endif]>
Memorial Day – Lest We Forget
Welcome New Members:
 Colton Anderson, Donald Bartholomew, James Blumenstock, Allen DeClerk, Mark Engstrom, Thomas Fenelon, Tyler Gonzelez, Dave Helmer, John Helmer, William Kupferschmid, Joseph Lang, Terri McCosh, Steven Odefey, James Pesch, Erlene Rogers, Jamie Shutt, Brian Siems, Douglas Staley, Andrew Stegall, Mark Thomas, Douglas Valerio, Lyle York
We welcome you to our organization, and hope you enjoy your time with us.
Happy Shooting, fishing, archery, and using the facility.
Spring Gun Show Report:
Per Steve Risinger the April gun show went well. Attendance was a bit down, but all of the vendor tables were full. The kitchen operation went well. Thanks to all volunteers.
Next Gun show:
The fall gun show will be held on the weekend of September 27-28. More details later.
Work Hour Opportunities/Work Parties:
Outdoor Work Party:
The next work party will be on May 3, 2014 at 8:00Am. We will be cleaning up trash and fallen tree limbs on all ranges (including the archery range. Bring rakes, shovels, and chain saws. We will need screw guns, saws, and hammers to make target frames.
 Contact Steve Schneckenburger at 309-692-7807 or 657-0170 for more information.
Indoor Work Party:
Saturday May 3 at 9:00AM.  Clubhouse Cleaning And Maintenance
Contact Bob Bjerke at 309-692-1800 for more information
Upcoming Classes At The Club:
Saturday May 24 American Marksman-Rifle marksmanship essentials. .22 rifles welcome
Sunday May 25 Introduction To Tactical Carbine – become more effective with your AR
Saturday June 21 Introduction To Defensive Handgun
Usrifleman.org  Steve Schnurbusch 573-768-2450
Trap News:
Continuing into May open trap shooting will be open on Wednesdays starting at 6:00PM.
Raffles:
Buy a chance on a Remington 1911 R1 .45 ACP for $20. 100 tickets will be sold. Contact Bob Bjerke at 309-692-1800
We are also offering an opportunity to win a 1903A4 Springfield rifle. 150 tickets will be sold at $20 each. Call Chris Bach 309-256-1712 or Bob Griffith 309-274-2068
<![if !vml]>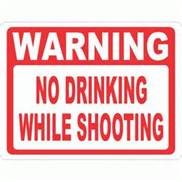 <![endif]>
We would like to remind our members and guests who participate in our events that the consumption of alcoholic beverages is strictly forbidden for those who are shooting, preparing to shoot, or are involved in officiating. Afterwards, when the guns are put away, and stowed in the car, etc. we allow some libation. Violation of this rule will result in stiff penalties.
The Board Of Directors.
1911 Pistol Match
There will be a 1911 pistol match on Saturday July 26 on range #1. The starting time is 9:00AM. This is a simple 50 round course of course of fire. In the event of bad weather, we will use the indoor pistol range.
There are two classes: military class and modified class (anything other than military). No optical sights, extended mags, and/or target style grips allowed. The range officials shall determine any eligibility issues. You must have a belt holster (no cross-draw or shoulder rigs) and at least a couple of magazines.
The military class caliber is .45 ACP only. The modified class can be any center fire caliber.
Course fee is only $3 and you may shoot as much as you want in one or both classes. Prizes will be awarded for both classes.
Contact Kevin Hutchison (657-1518) with any questions.
Precision Rifle Match
Where: Chillicothe Sportsmen's Club Range 7
When: May 17, 2014 at 9:00AM –registration @ 8:15. Cost is $10 per one gun – if we have time you can shoot a different gun or different division for $5.
Course of fire:
300 yards – 12" steel plate requires 2 hits from a supported position
200 yards -3-10" steel- requires 1 hit each
150 yards 4 steel plates requires 1 hit each from a free style position*
*These will be sequential and timed
For Information call Eric Hensen 309-657-5322
Name The Newsletter:
After several months of looking at newsletters from other clubs, I noticed that most of them have names. The x-ring, the screamer, and the rangefinder are a few to mention. I think our newsletter needs a name. If you have any ideas please contact me. We may even cook up a prize for this.
Jim
Indoor Range Damage:
Despite our pleas. Holes have been shot in the ceiling tiles and lights to the tune of $36 in damages. Please be careful and protect your club assets. This could also be a safety problem in the event of a ricochet off the steel in the building's ceiling.
Club Officers:
President: Kevin Hutchison (309) 657-1518
Vice President: Derek Howald (309) 258-3116
Secretary: Donald Clemens (309) 274-6870
Treasurer: Lowell Bennett (309) 274-5586
            `
And Finally:
Outdoor Bulls Eye Pistol – Thursday May 8, 22 At 6:00PM
 Scott Kirchner 309-274-8407  Jeff Payne 309-264-2276
The following are the range numbers:
    RANGE        LOCATION   
1  --      100 yard range
2  --      Trap range
3  --      Short lakeside range (just north of Cowboy Town)
4  --      Cowboy Town
5  --      Practice Range
6  --      3-bays
7  --      300 yard range
8  --      Archery Range
<![if !vml]>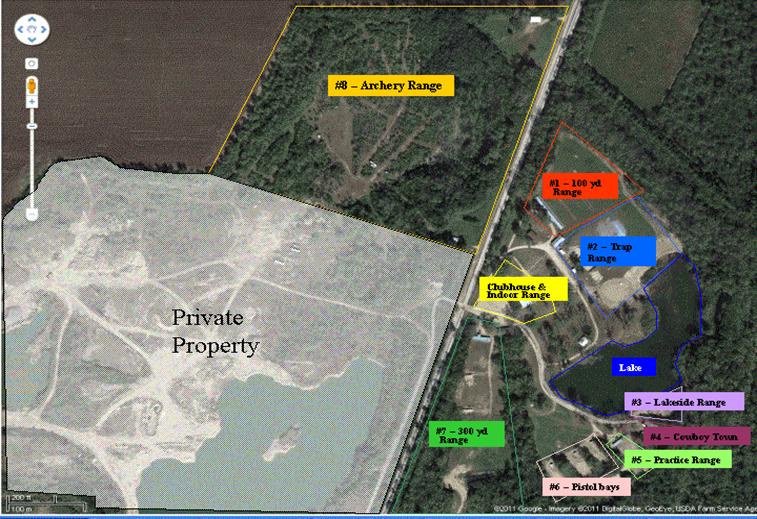 <![endif]>
/----------------------------------------------------------------------------------//>